Tempeh (Cultured and fermented soy beans) is one versatile ingredient and it's popular in Indonesia. In this recipe I show you how to make
them into tempeh fritters.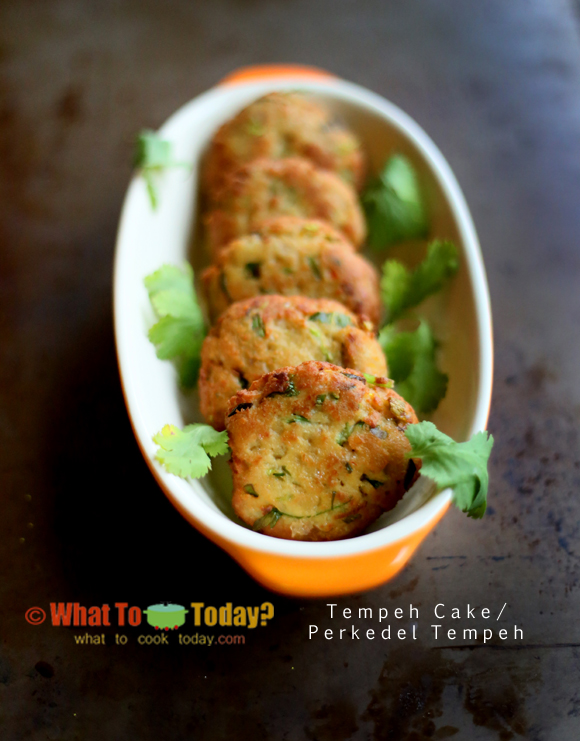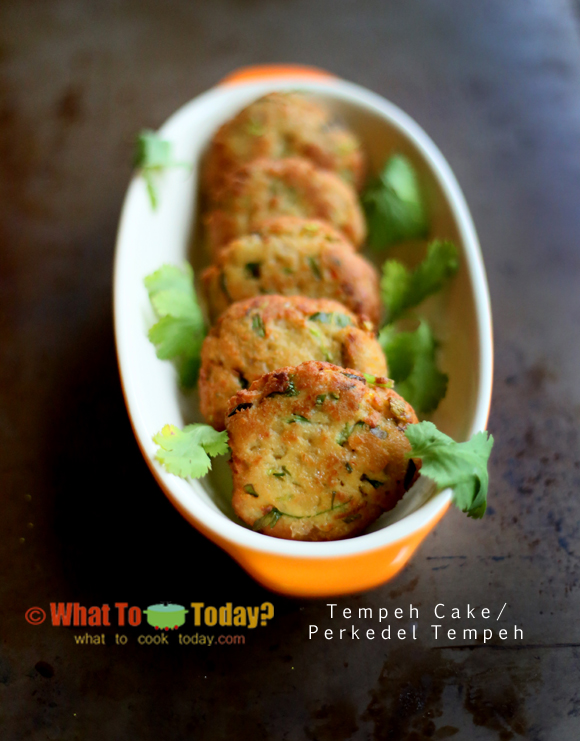 Tempeh is originated from Indonesia where soy beans are cultured and fermented and this process bind the individual beans into pieces of cake. It is a cheap source of protein.
Tempeh is one of my favorite ingredients. I grew up with this food and love it. More recipes for tempeh can be found here. This tempeh cake is super easy to make. I know the ingredient list is a bit long, however, they are easy to find ingredients. If you don't like the idea of deep-frying the tempeh cake, you can try to broil it. I haven't tried broiling it or baking it yet. Maybe I will one of these days and see how it turns out. This fried version though, is yummylicious 🙂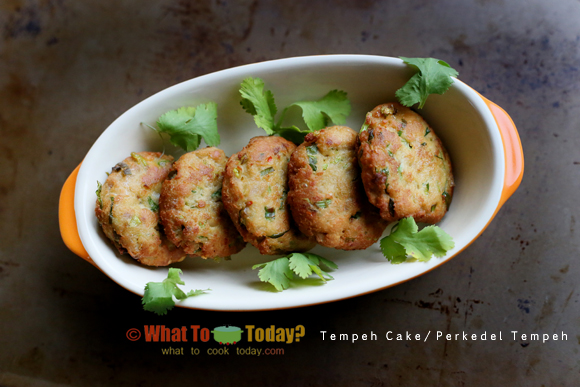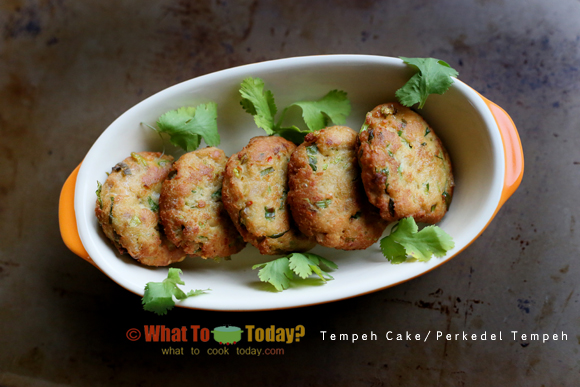 Tempeh Cake (Perkedel Tempeh)
Ingredients
9

oz

of tempeh

1

stalk of lemongrass

cut off the woody ends and finely chopped

2

cloves

garlic

peeled and finely chopped

2

shallots

finely chopped

2

fresh red chilies

seeded and finely chopped

1

small bunch of fresh coriander leaves plus more for garnish

roughly chopped

2

stalk of spring onion

finely chopped

1

tsp

of sugar

3

Tbsp

of all-purpose flour

1

large egg

lightly beaten

Pinch of salt and freshly ground black pepper

Oil for deep-frying
Instructions
Place all the ingredients in a food processor (except for the cooking oil) and process into a coarse paste. It will be a sticky paste

Remove from the food processor into a bowl. Pinch about one-eight of the paste and form into a ball and then slightly press down to form a disc. Repeat until you are done with the rest of the paste

Preheat some oil. Fry the tempeh cake until they are golden brown, turning once. Place on absorbent kitchen paper. Transfer to a serving platter and garnish with the remaining coriander leaves