Juicy pork and shrimp are wrapped in bean curd sheets (or known as tofu skin) and then deep-fried or air-fried and steamed. These bean curd rolls are one of the popular dim sum foods.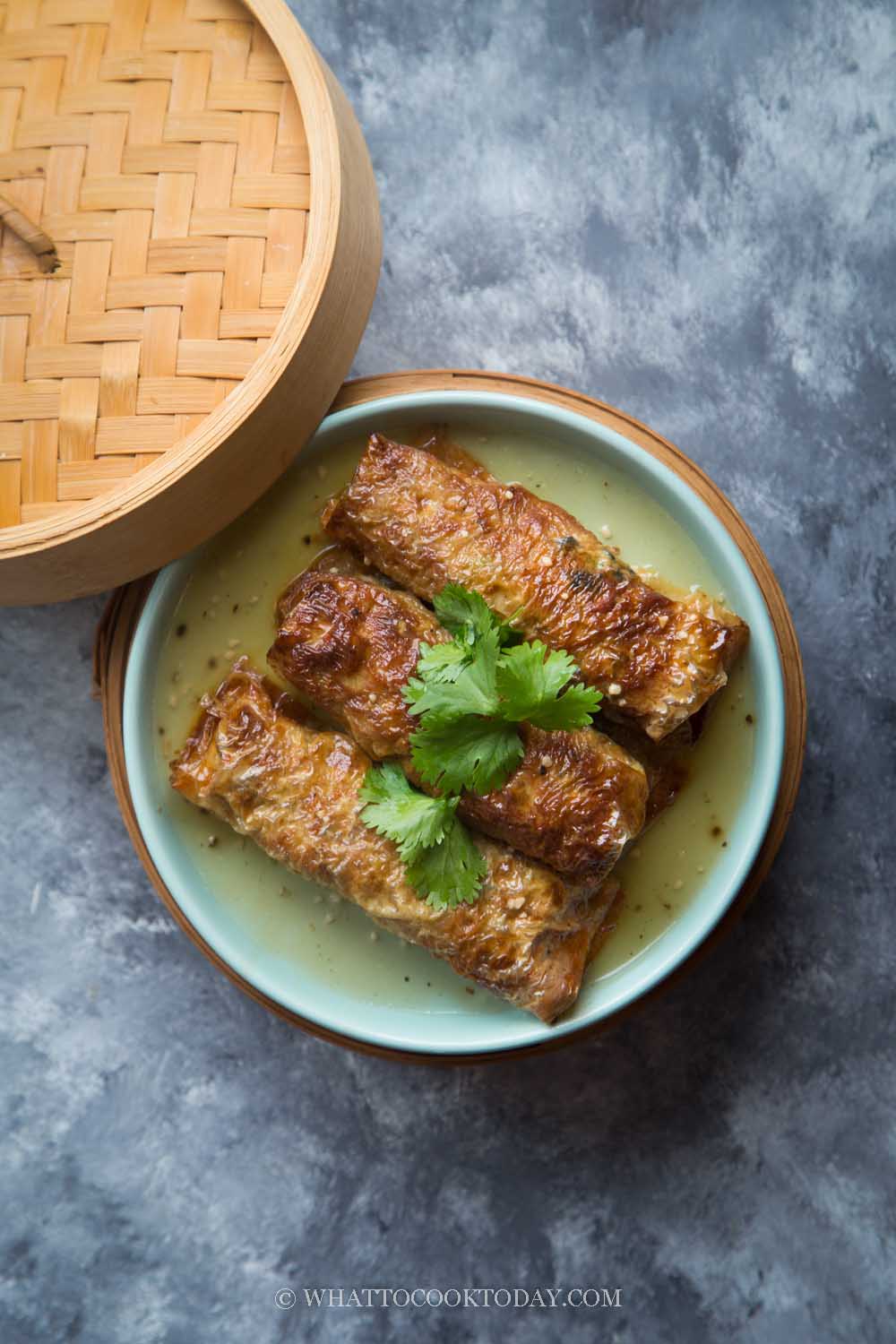 If you frequent dim sum restaurants before, chances are, you have seen these bean curd pork rolls or some call them as tofu skin pork rolls. I remember the lady who pushed the cart from table to table would say "tofu skin". It is also known as Fu Pei Quen.
What is a bean curd sheet (tofu skin)?
Bean curd sheets are made from soybeans. In the process of making tofu, soybeans are boiled and a thin film will form on top. This film is collected and then dried to make tofu skin/bean curd sheets. There are several different kinds of bean curd sheets. Here is the one I always use for these tofu skin pork rolls. They are usually kept frozen and remain flexible and can be used without having to rehydrate.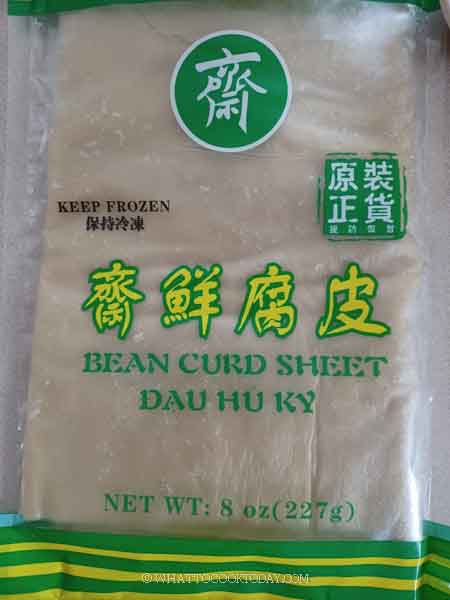 The bean curd sheets I get are not salty at all. There is 0 mg of sodium. I know the one that my mom got was very salty and she always reminds me to wipe off excess salt. So, if you get the one that is salty, use a clean cloth to wipe off excess salt.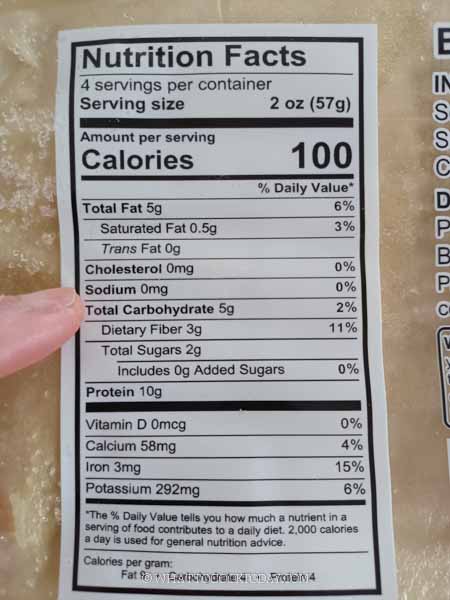 There is also a dry version. You need to rehydrate them by soaking them in water before using them. I found those a bit more difficult to work with as it tears easily.
How to make bean curd/ tofu skin pork roll
1. Combine all the ingredients for the filling, except for the oil. Add the seasoning for the filling. Mix until the meat mixture is well-combined and moist. At this point, you can taste test by cooking a tiny amount in boiling water and have a taste. Adjust the seasoning to your preference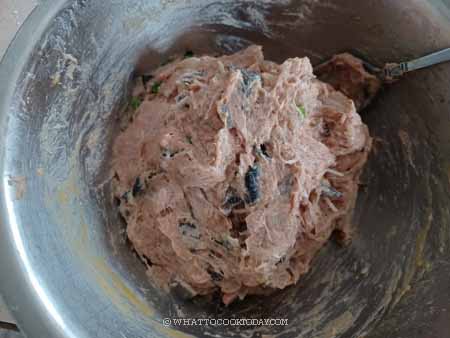 2. Cut the bean curd sheets into squares about 6 x 6 inches (15 x 15 cm). You can get about 8-10 rolls or more, depending on how big or small you wrap them. Place the filling at the lower bottom. Fold the bottom over and then fold two sides over, brush the top with some egg wash and then roll it up. The egg wash helps to seal the roll. Repeat with the rest of the filling and bean curd sheets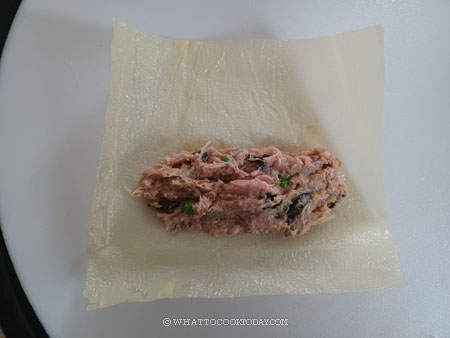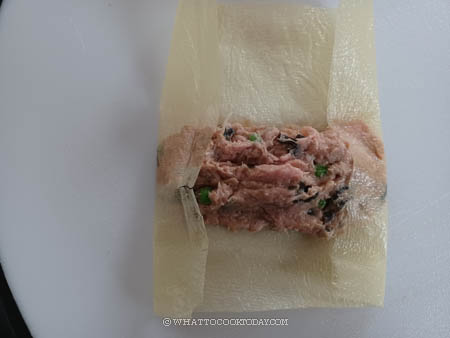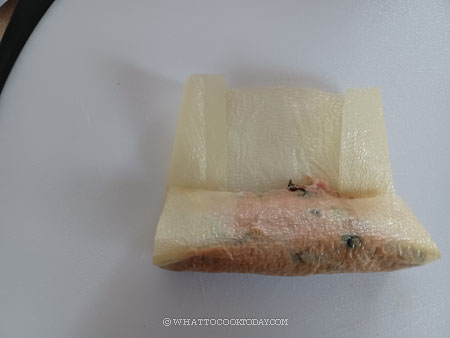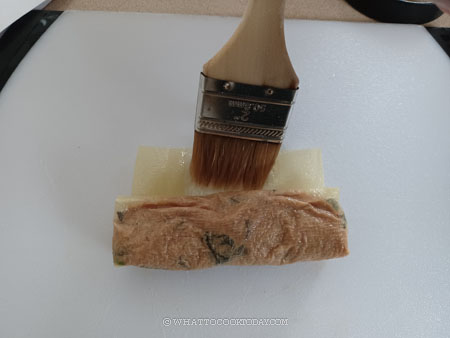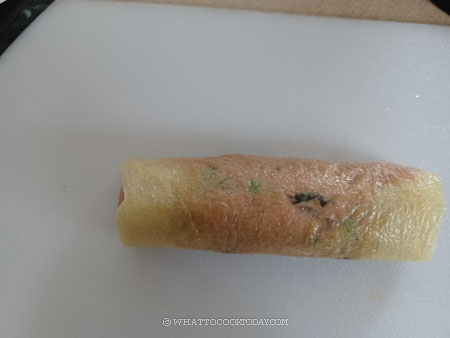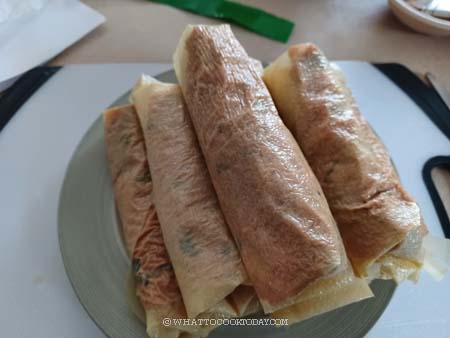 3. Preheat some oil, enough to deep fry the rolls, over medium heat. Fry in batches until they are golden brown. Remove from the oil and put on an absorbent paper towel. Let them cool down. If you want to air fry them, brush the skin with some oil and air fry at 350 F (180 C) for 10 minutes and checking on them halfway and air fry until they are golden brown


4. Mix cornstarch with water. This is to thicken the sauce later
Preheat a skillet. Add cooking oil. Stir fry garlic and ginger for about a minute. Add the chicken stock and add the rest of the ingredients. Bring to a simmer. Have a taste and adjust as accordingly. Then pour the cornstarch slurry and continue to stir until the sauce thickens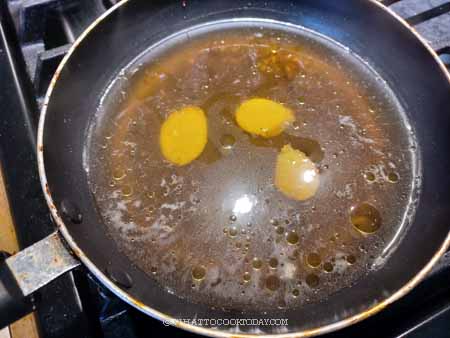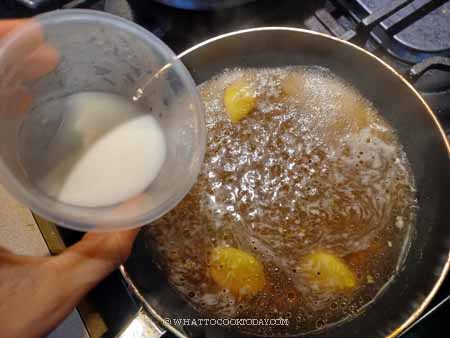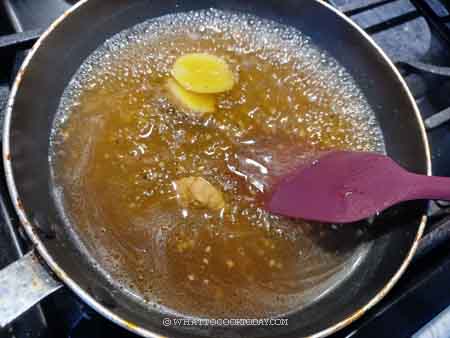 5. Arrange the rolls on a steaming dish, as many as you want to serve. You may need to do so in batches. Ladle some of the sauce over the rolls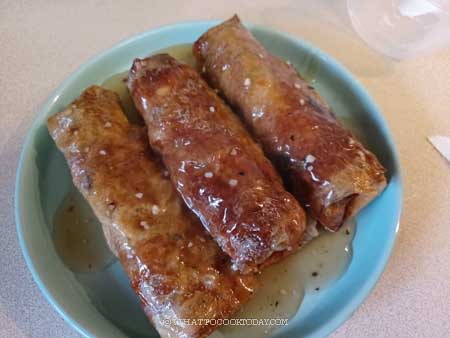 6. Steam over medium heat for 15 minutes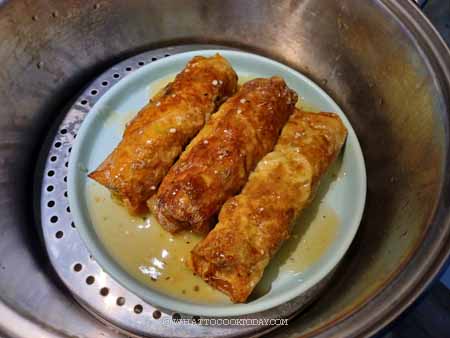 7. Serve them while they are warm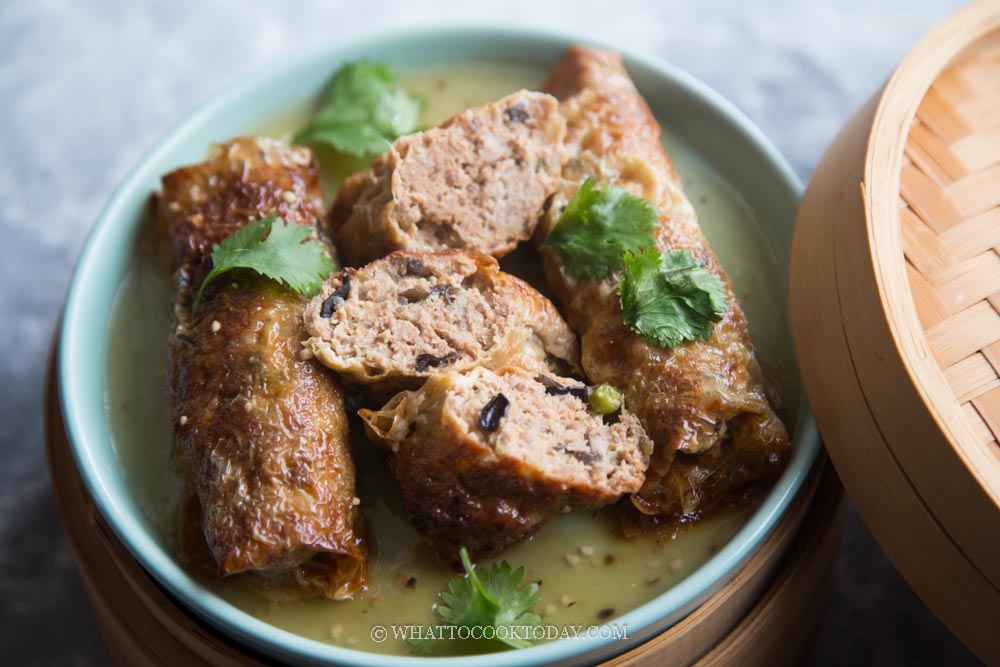 Did you make this bean curd sheet pork rolls recipe?
I love it when you guys snap a photo and tag to show me what you've made 🙂 Simply tag me @WhatToCookToday #WhatToCookToday on Instagram and I'll be sure to stop by and take a peek for real!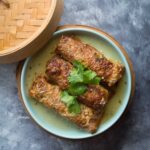 Dim Sum Bean Curd (Tofu Skin) Pork Rolls (腐皮卷)
Ingredients
For the filling:
250

gr

ground pork/minced pork

100

gr

shrimp

finely chopped

100

gr

water chestnut

finely chopped

15

gr

dried shiitake mushroom

rehydrate and chopped

10

gr

ginger

grated

2

stalks

scallions

finely chopped

1

Tbsp

cornstarch
Cooking oil

for deep-frying
Seasoning for the filling (please adjust to your preference):
Sauce: (this is just for reference. Please adjust the amount to your liking)
Instructions
Prepare the filling:
Combine all the ingredients for the filling, except for the oil. Add the seasoning for the filling. Mix until the meat mixture is well-combined and moist. At this point, you can taste test by cooking a tiny amount in boiling water and have a taste. Adjust the seasoning to your preference
Wrapping:
Cut the bean curd sheets into squares about 6 x 6 inches (15 x 15 cm). You can get about 8-10 rolls or more, depending on how big or small you wrap them

Place the filling at the lower bottom. Fold the bottom over and then fold two sides over, brush the top with some egg wash and then roll it up. The egg wash helps to seal the roll. Repeat with the rest of the filling and bean curd sheets
Frying or air-frying:
Preheat some oil, enough to deep fry the rolls, over medium heat. Fry in batches until they are golden brown. Remove from the oil and put on an absorbent paper towel. Let them cool down

If you want to air fry them, brush the skin with some oil and air fry at 350 F (180 C) for 10 minutes and checking on them halfway and air fry until they are golden brown
Prepare the sauce:
Mix cornstarch with water. This is to thicken the sauce later

Preheat a skillet. Add cooking oil. Stir fry garlic and ginger for about a minute. Add the chicken stock and add the rest of the ingredients. Bring to a simmer. Have a taste and adjust as accordingly. Then pour the cornstarch slurry and continue to stir until the sauce thickens
Steam the rolls:
Arrange the rolls on a steaming dish, as many as you want to serve. You may need to do so in batches. Ladle some of the sauce over the rolls and then steam over medium heat for 15 minutes
Serve:
Serve while they are warm
Recommended products:
Nutrition
Serving:
1
roll
|
Calories:
140
kcal
|
Carbohydrates:
10
g
|
Protein:
7
g
|
Fat:
8
g
|
Saturated Fat:
3
g
|
Polyunsaturated Fat:
1
g
|
Monounsaturated Fat:
4
g
|
Cholesterol:
23
mg
|
Sodium:
375
mg
|
Potassium:
206
mg
|
Fiber:
1
g
|
Sugar:
3
g
|
Vitamin A:
4
IU
|
Vitamin C:
1
mg
|
Calcium:
12
mg
|
Iron:
1
mg