Naturally sweet and savory sweet potato fritters studded with pieces of onions and scallions. Crispy at the edge and soft in the middle.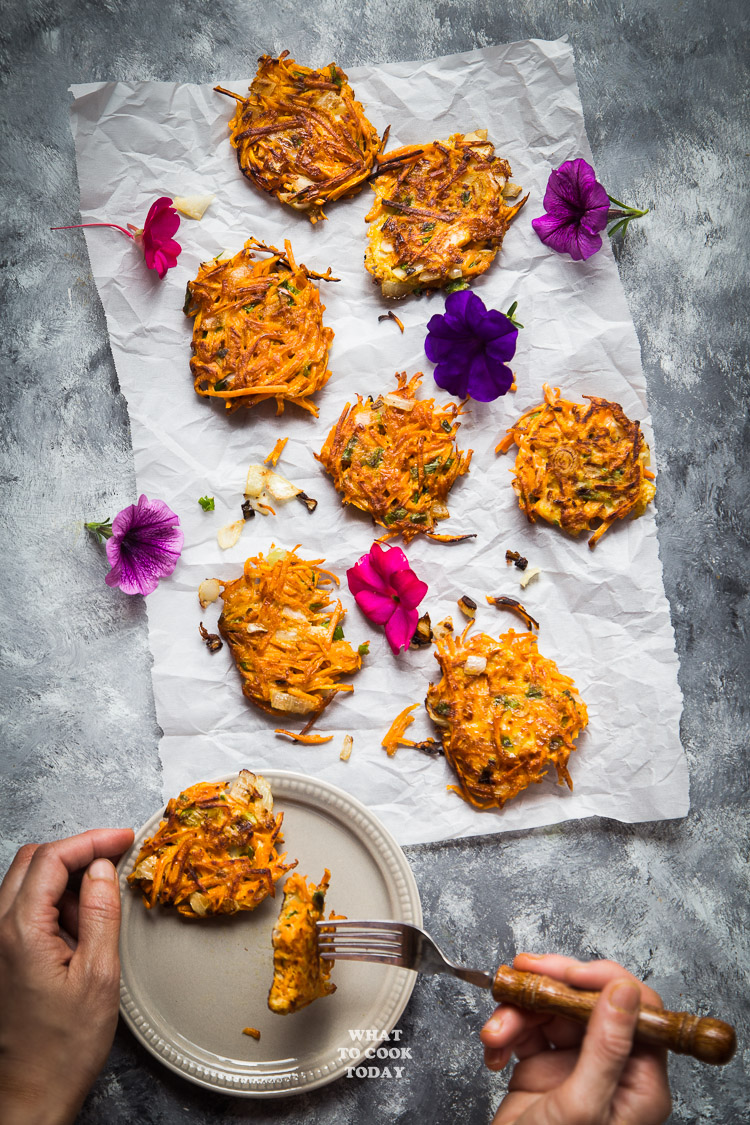 We had someone came to clean up our flower bed which literally cluttered with so many perennials. I love perennials because they are really minimal effort plants that will keep coming back each year (BIGGER too!). Rhubarb plant was one of them. It got SOOO big that I had to split them and gave them away and then it came back even bigger! it's incredible. I was kind of sad to see it go away though. I decided not to keep the rhubarb plants (I know..I know). I was a bit heartbroken, but now the flower bed is neat and there is plenty of space for the plants to grow properly without overcrowding and killing each other!

Anyway, My father-in-law is visiting us all the way from Indonesia and he is a huge fan of sweet potato and has been eating steamed/roasted sweet potato every day as a snack. Needless to say, we easily go through probably 10 lbs of sweet potatoes every week. One of his favorite sweet potato snacks is this sweet potato scallion fritters.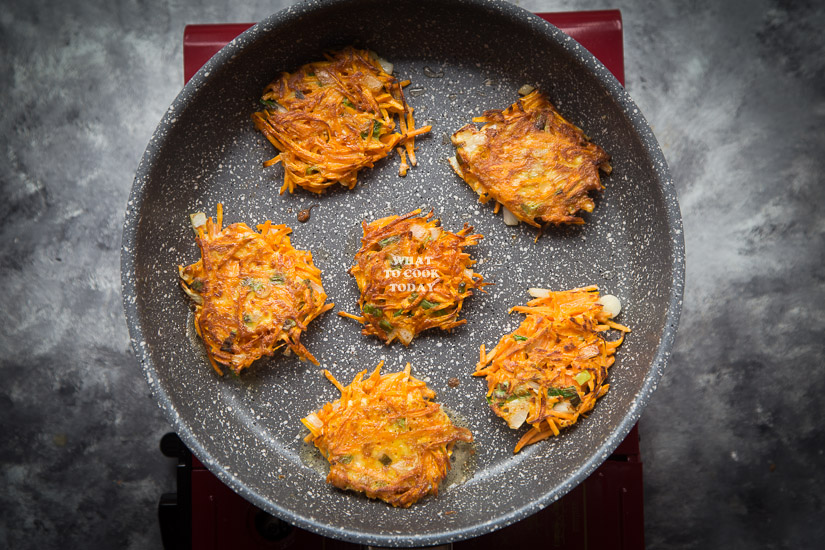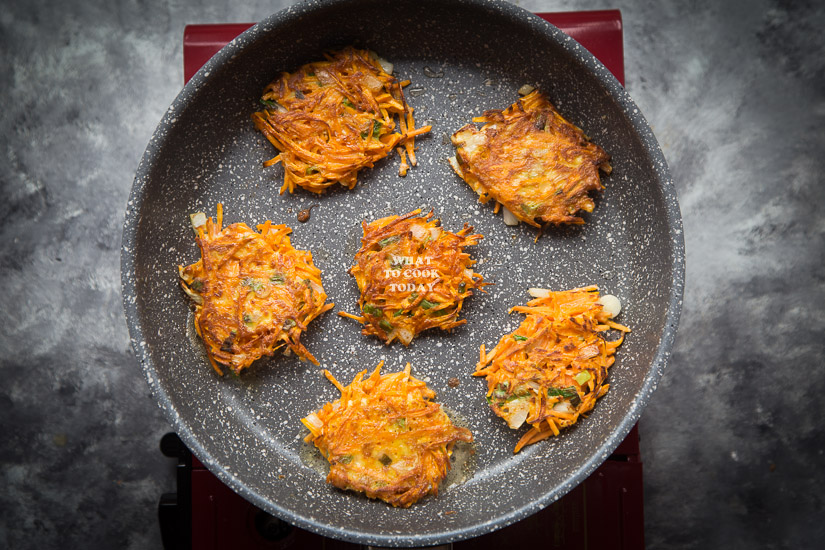 WATCH HOW I MADE THIS SWEET POTATO SCALLION FRITTERS
I love to have these sweet potato scallion fritters for breakfast with some eggs too.

Easy Sweet Potato Scallion Fritters
Instructions
Place all the ingredients in a large mixing bowl, except for cooking oil. Stir to mix everything. Everything should bind together by the eggs and flour

Preheat a large non-stick skillet with cooking oil. When the oil is hot enough, lower the heat to medium and drop about 1-2 Tbsp of the sweet potato mixture on the pan and slightly flatten it. Let it cook about 5 minutes on each side until golden brown. Repeat with the rest

Serve immediately as is or with your favorite sweet chili sauce or spicy chili sauce like sriracha