If you enjoy the taste of luncheon meat, you can easily make this homemade luncheon meat without any additives, preservatives, and it is less in sodium, and oil with a great taste and flavor.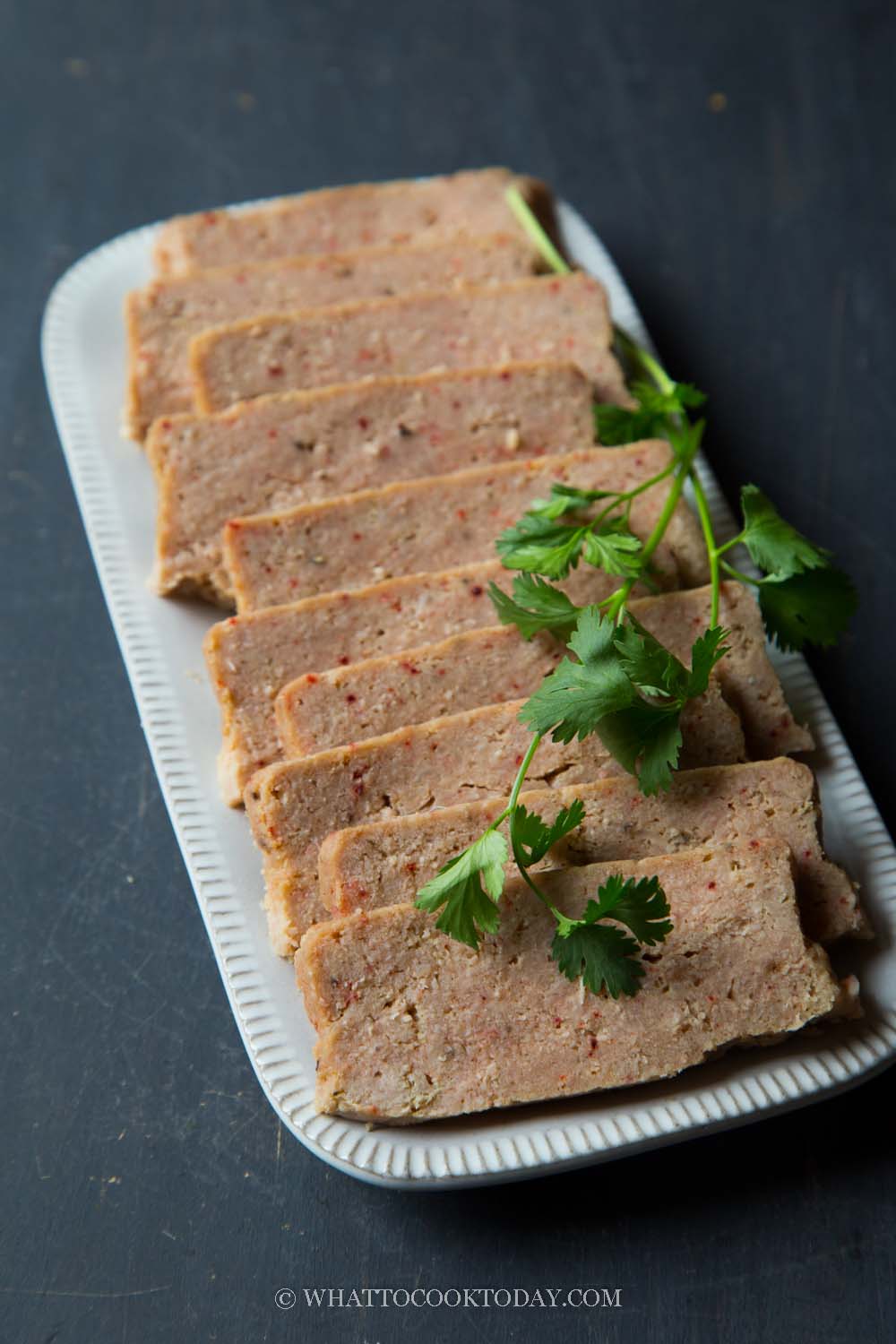 Although luncheon meat has a bad rep for being one of the unhealthy foods because of additives, preservatives, high amount of sodium and fat in it, most people I know, do enjoy the taste of luncheon meat. I remember this brand Ma Ling luncheon meat when I was a kid. This was the brand that my mom usually got for luncheon meat. Here in the U.S. (and worldwide), the brand SPAM is known for its luncheon meat. I was a bit hesitant to introduce luncheon meat to my kids at first, but to be fair, I let them try, and needless to say, they love it TO THE MAX ha..ha..ha..! They request that I should include luncheon meat in the menu more often LOL! So, here I am with homemade luncheon meat.
The recipe rundown
Taste: is it the same as the Ma Ling or SPAM taste? Of course not! ha..ha.. but it's still a good luncheon meat
Texture: firm and slightly bouncy
Level: easy
Pros: not excessively salty like commercial luncheon meat and without any preservatives and additives
Cons:
Meat to use
I use pork butt/shoulder in this recipe. It has some fat in it and not entirely lean. You can also mix in half pork belly. You can also make the chicken version by using dark meat such as chicken thighs.
How to make homemade Chinese luncheon meat
1. Cut the meat into small pieces so they ground more evenly. Ground the meat until it is fine and pasty. Alternatively, you can get store-bought ground pork, which usually has some fat mixed in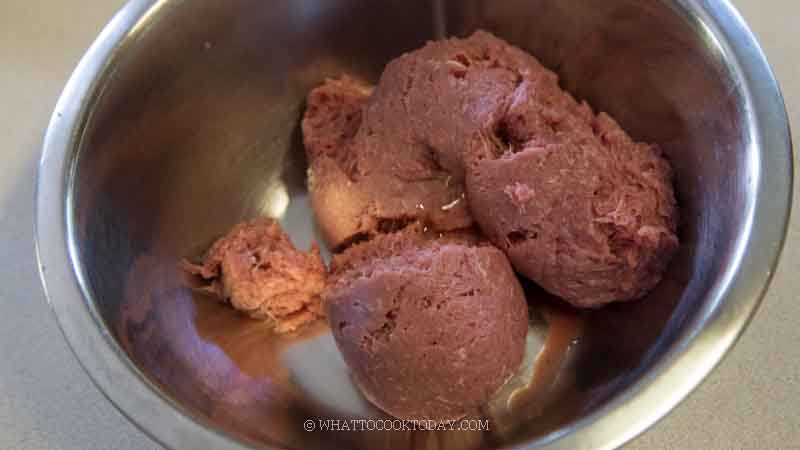 2. Add finely grated garlic, egg whites, and the rest of the seasoning ingredients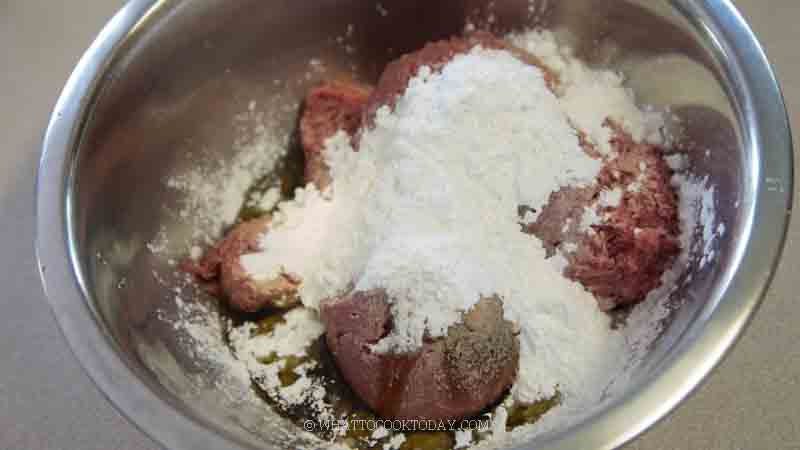 3. Use a chopstick to stir in one direction until it has that sticky paste texture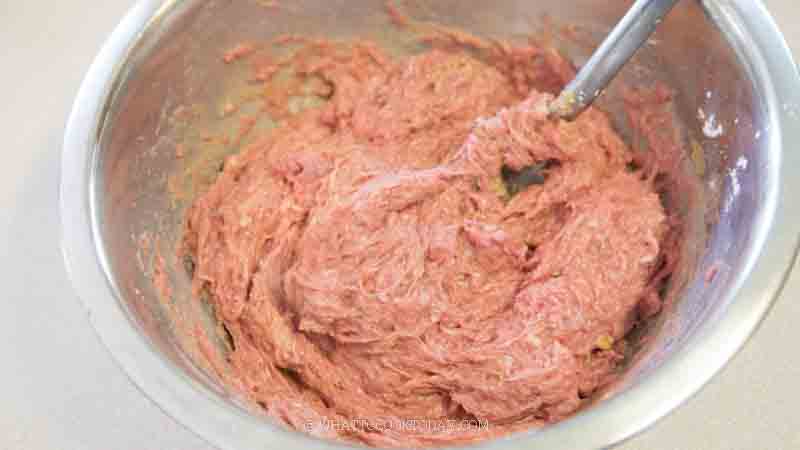 4. Bring a small pot of water to a boil and then scoop a small amount of meat and boil until cooked through and have a taste. If you a have a microwave, scoop a small amount of the meat paste and microwave for few seconds until the meat is cooked and then have a taste. If you are happy with the taste, proceed to steaming, if not, add more seasonings to your preference
5. You can use your loaf pan, round, or square pan. Grease the pan on all sides. Scoop about 2-3 tablespoon of meat paste into the pan and really pack it down using the back of the spoon or a rubber spatula to avoid any empty spots. Continue to scoop 2-3 tablespoon at a time and pack it down each time. Smooth the top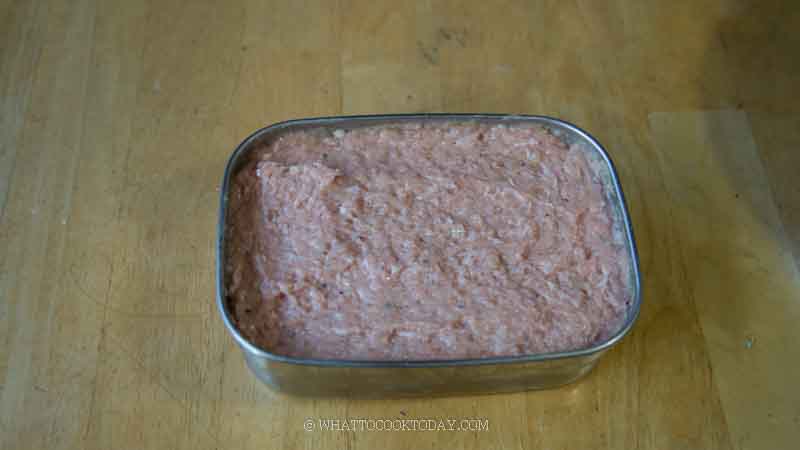 6. Cover with aluminum foil. If your pan has a lid, cover it. The meat will expand during steaming and the luncheon meat will have a rounded top if you don't weigh the top down with something heavy so it will have a flat top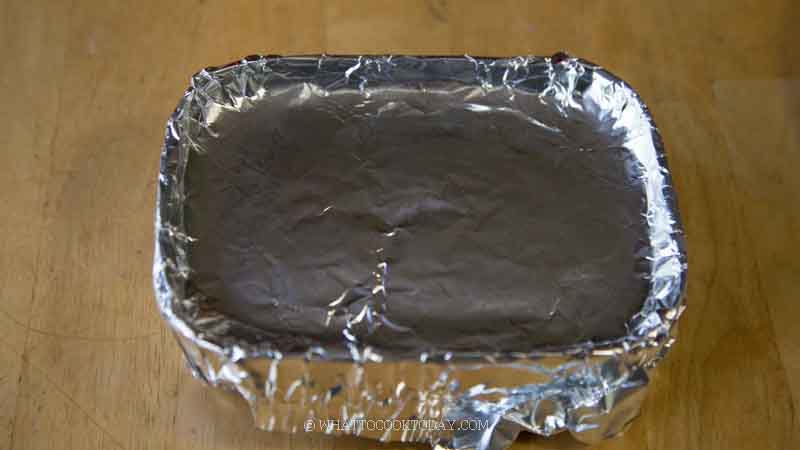 7. I put two heavy plate on top to weigh it down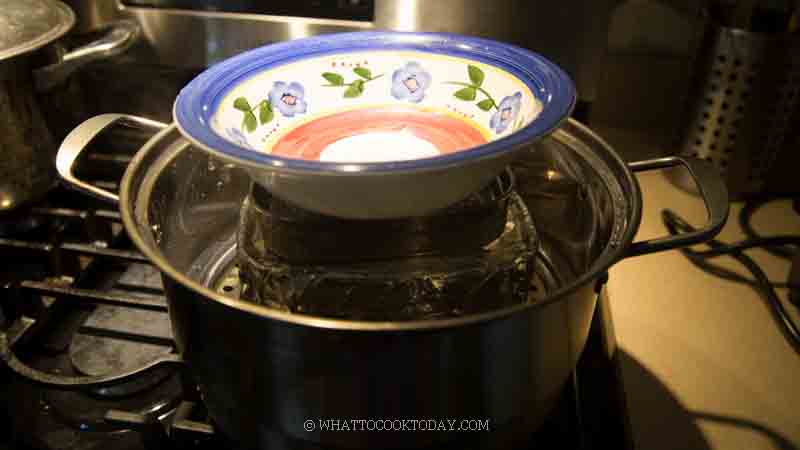 8. Bring the water in the steamer to a rolling boil. Put the pan inside. I actually use a heavy plate to weigh down the top. Reduce the heat to medium and steam for 35 minutes or until the meat cooked through


9. When it's done steaming, remove from the steamer and carefully remove whatever objects you have on top to weigh it down. Remove the foil and let the luncheon meat cools down completely, may take 2-3 hours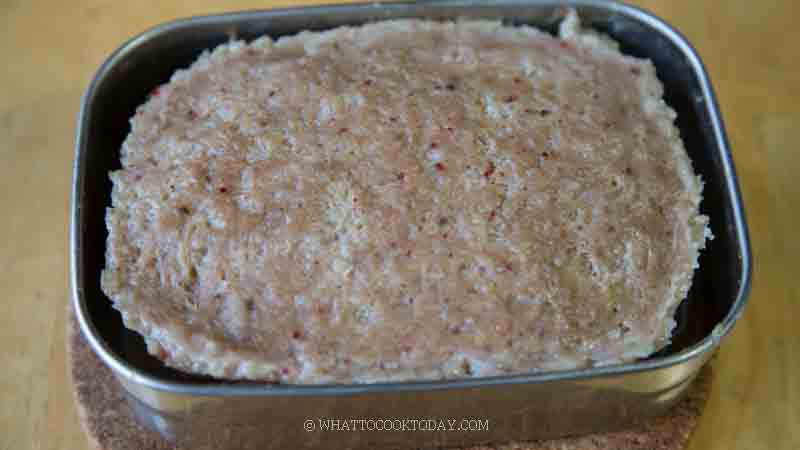 10. Remove from the pan and then slice according to your preference. You can also pan fry them with small amount of oil too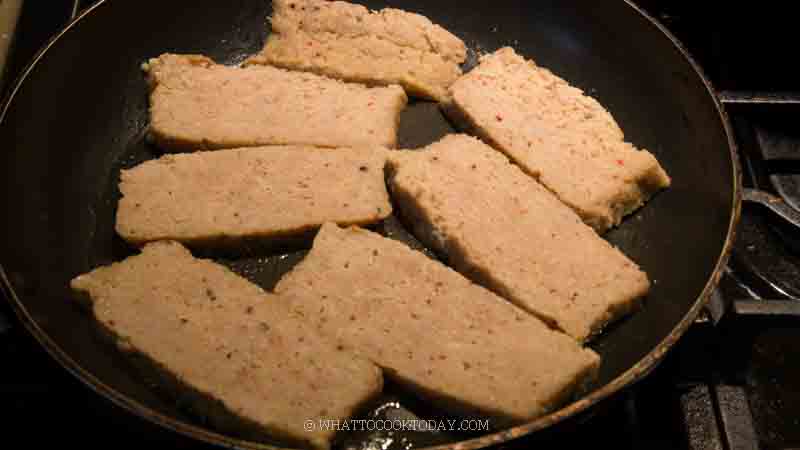 My kids like them to be pan-fried slightly when I use them to make sandwiches. I would eat them as is or pan-fried 🙂
Tips for success
1. Make sure the meat is really finely ground and has that sticky paste texture
2. Really pack the meat down in the pan to avoid any air holes
3. If you have a pan with a lid, use it during steaming so the luncheon meat has a flat top, otherwise, cover the top with a foil and weigh it down with something flat and heavy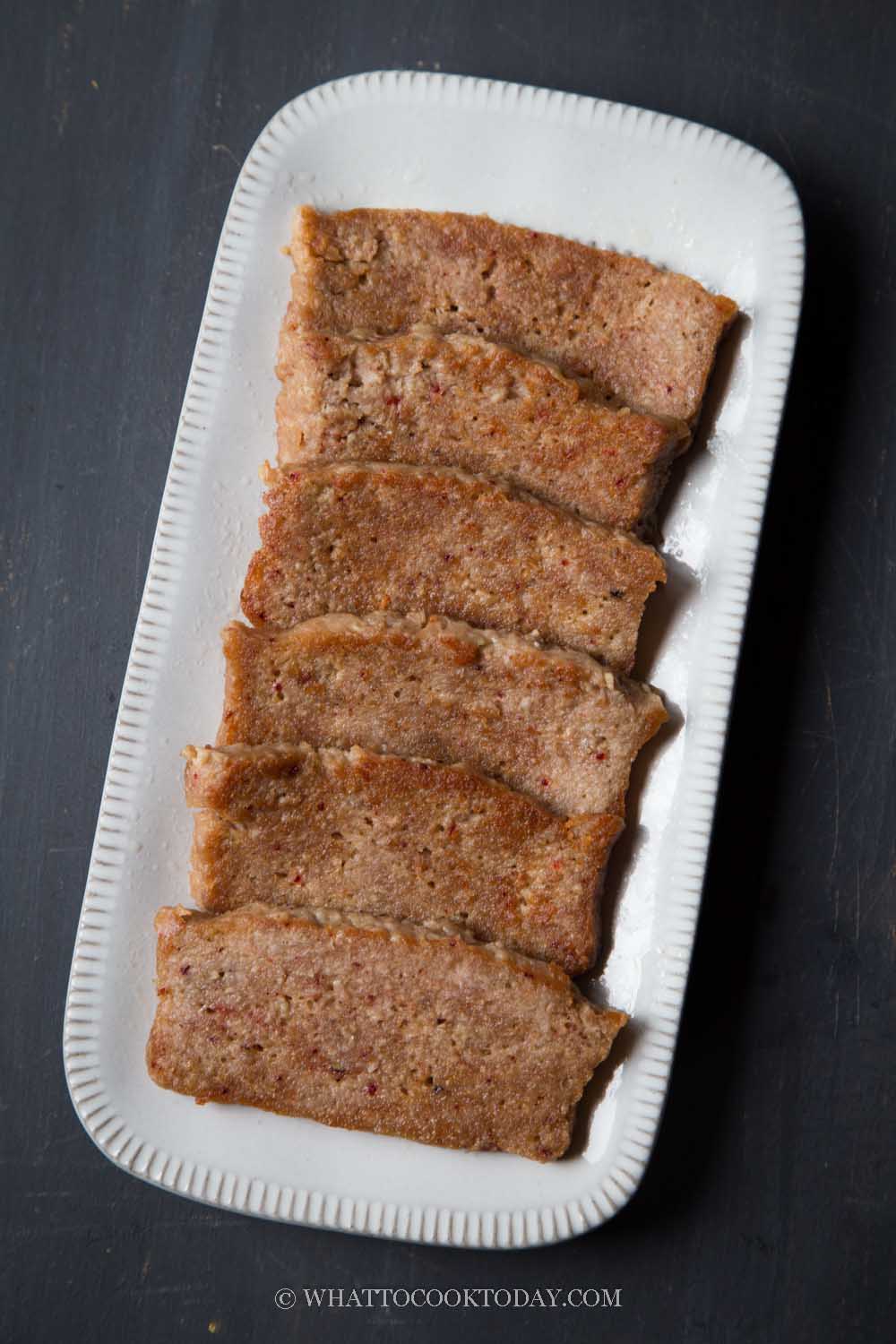 The recipe is adapted from Miki's Food Archives
How to store homemade Chinese luncheon meat
1. Refrigerator: they can be kept in the refrigerator for about one week
2. Freezer: For longer storage, freeze them in the freezer. Slice them and wrap about 4 slices for one portion with a cling wrap and put inside a freezer bag. They can be kept in the freezer for about 3 months. Simply thaw in the refrigerator before using
What you can use luncheon meat for
Oh my, the sky is the limit here! You can use them for sandwiches, wraps. You can use them in a stir fry with rice, noodles, vegetables. Use them in soup, stew, casseroles. As a topping for pizza. Some even made luncheon meat stick fries. Seriously, whatever you can think of 🙂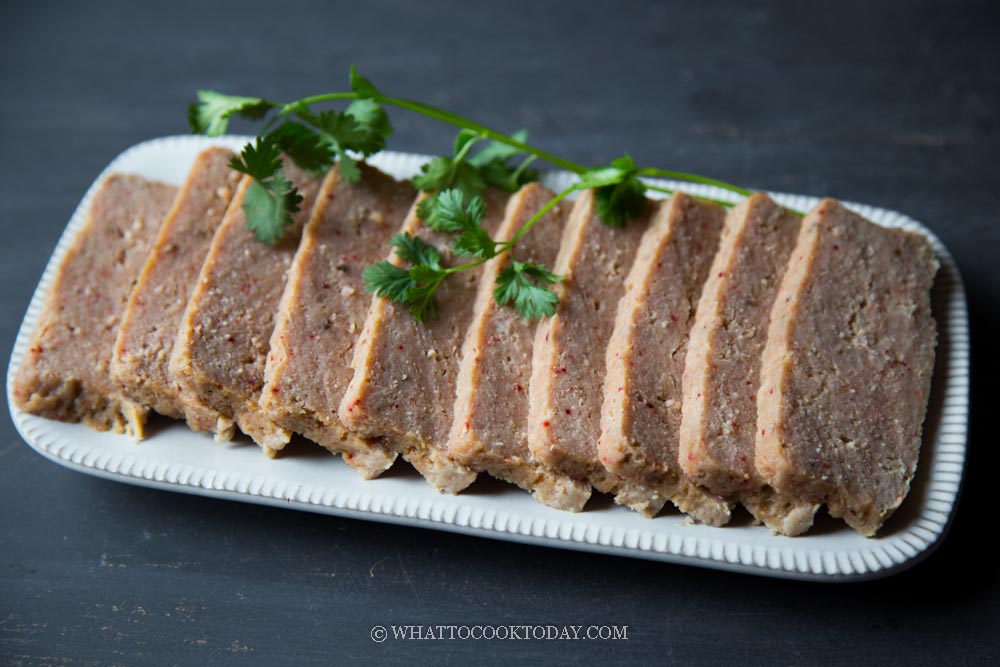 Did you make this homemade Chinese luncheon meat recipe?
I love it when you guys snap a photo and tag to show me what you've made 🙂 Simply tag me @WhatToCookToday #WhatToCookToday on Instagram and I'll be sure to stop by and take a peek for real!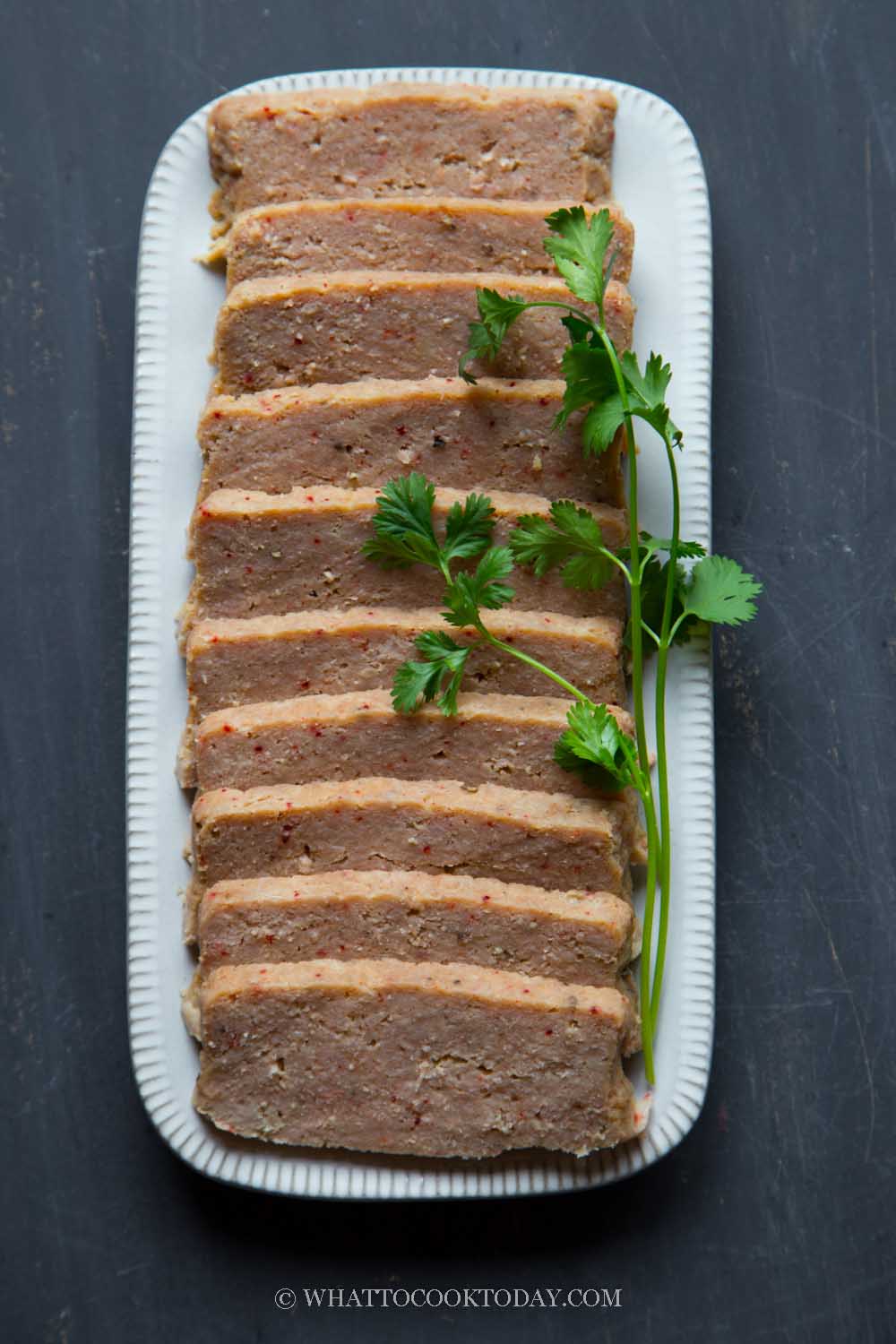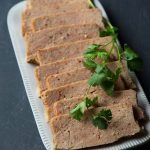 Homemade Chinese Luncheon Meat
Ingredients
500

gr

pork shoulder/pork butt

don't use lean meat

1

clove

garlic

grated

2

large

egg whites

about 60 grams
Instructions
Prepare the meat paste:
Cut the meat into small pieces so they ground more evenly. Ground the meat until it is fine and pasty. Alernatively, you can get store-brought ground pork, which usually has some fat mixed in. Add finely grated garlic, egg whites, and the rest of the seasoning ingredients. Use a chopstick to stir in one direction until it has that sticky paste texture
Taste test:
Bring a small pot of water to a boil and then scoop a small amount of meat and boil until cooked through and have a taste. If you a have a microwave, scoop a small amount of the meat paste and microwave for few seconds until the meat is cooked and then have a taste. If you are happy with the taste, proceed to steaming, if not, add more seasonings to your preference
Steaming:
You can use your loaf pan, round, or square pan. Grease the pan on all sides. Scoop about 2-3 tablespoon of meat paste into the pan and really pack it down using the back of the spoon or a rubber spatula to avoid any empty spots. Continue to scoop 2-3 tablespoon at a time and pack it down each time. Smooth the top and then cover with an aluminum foil. If your pan has a lid, cover it. The meat will expand during steaming and the luncheon meat will have a rounded top if you don't weigh the top down with something heavy so it will have a flat top

Bring the water in the steamer to a rolling boil. Put the pan inside. I actually use a heavy plate to weigh down the top. Reduce the heat to medium and steam for 35 minutes or until the meat cooked through
Cool down:
When it's done steaming, remove from the steamer and carefully remove whatever objects you have on top to weigh it down. Remove the foil and let the luncheon meat cools down completely, may take 2-3 hours. Remove from the pan and then slice according to your preference
Notes
I recommend getting a store-bought red-yeast rice powder as it is very fine and will color the luncheon meat evenly. I used my own homemade and the texture isn't as fine and hence the color wasn't even and you see some red dots