Mom's perkedel kentang are crispy on the outside, soft and savory on the inside. Now with an easier method by steaming, pressure cooking if you don't want to fry the potatoes.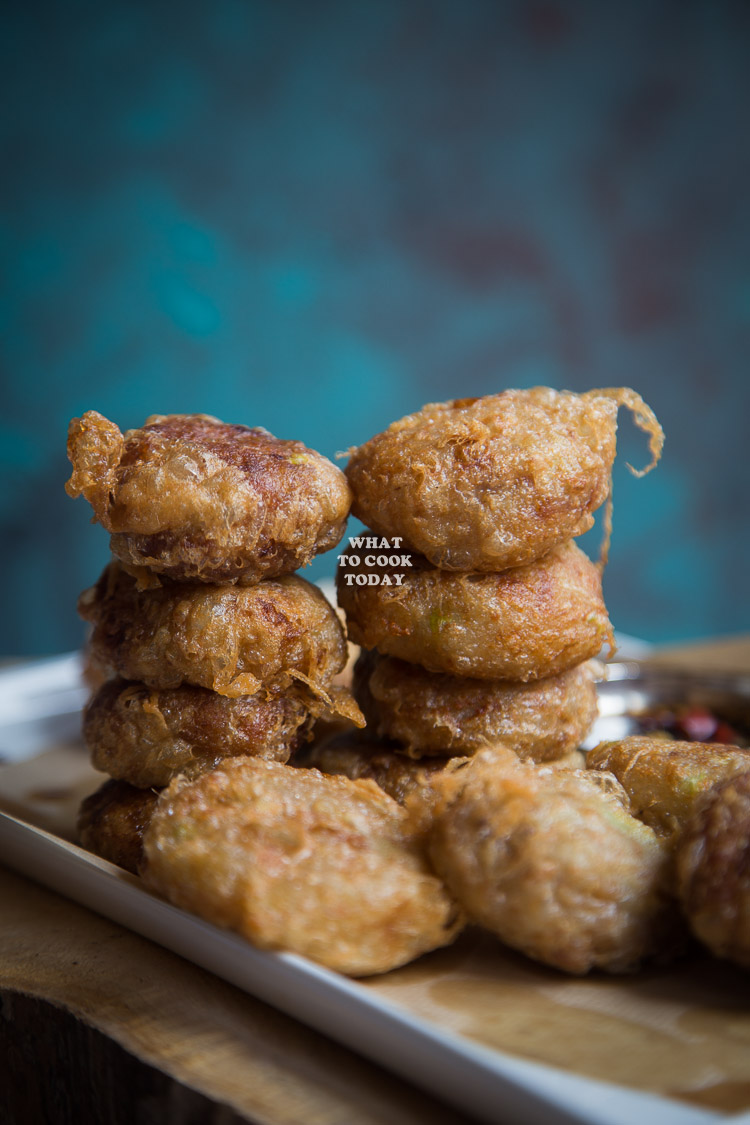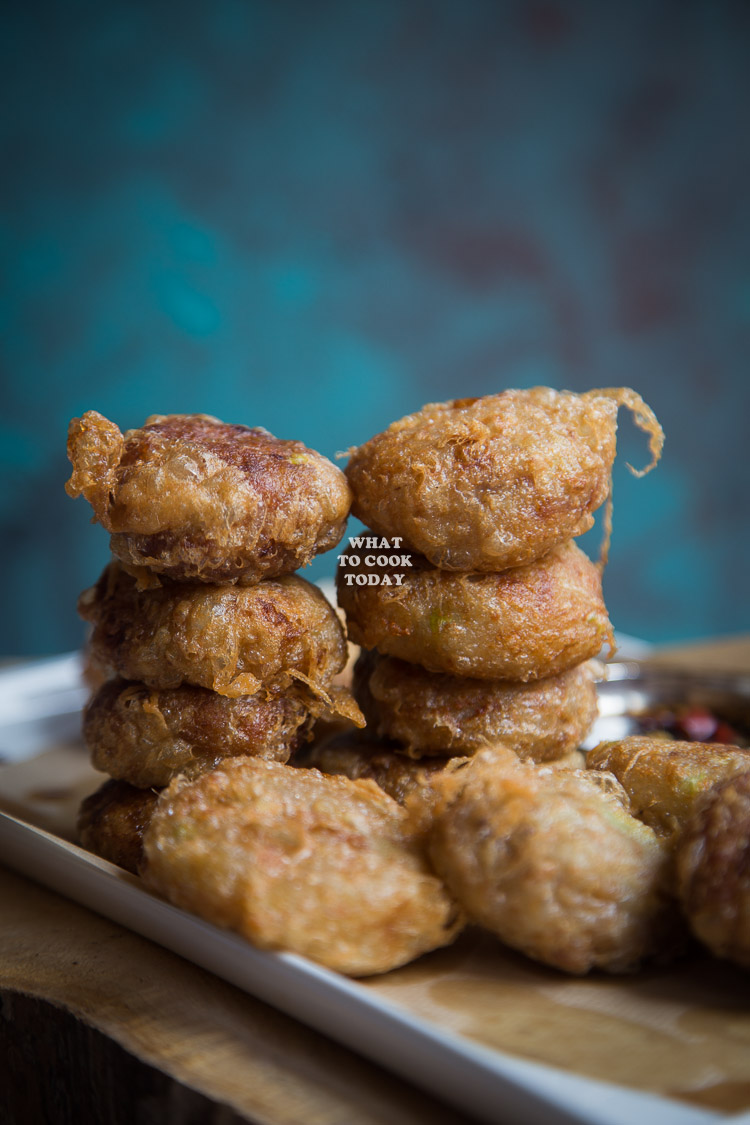 I seriously couldn't make this fast enough for my kids to eat. I thought I made a big batch that will last me at least two days and they disappeared in one day!
WHAT IS PERKEDEL
Perkedel is said to be an adaptation of the Danish frikadeller, which is a type of pan-fried meatballs. Indonesian perkedel has more potatoes than meat. Perkedel kentang or also known as bergedil or begedil in Singapore and Malaysia is a popular Indonesian side dish that is great to be eaten alone as snacks or serve with Soto Ayam. In my hometown, it is commonly seen served with soto ayam.
MOM'S PERKEDEL KENTANG RECIPE
My mom has a wonderful perkedel kentang recipe. Majority of perkedel sold by vendors usually only has potatoes without any ground meat, but my mom's recipe include ground/minced meat and I love it. Sometimes she even put finely chopped shrimp in there.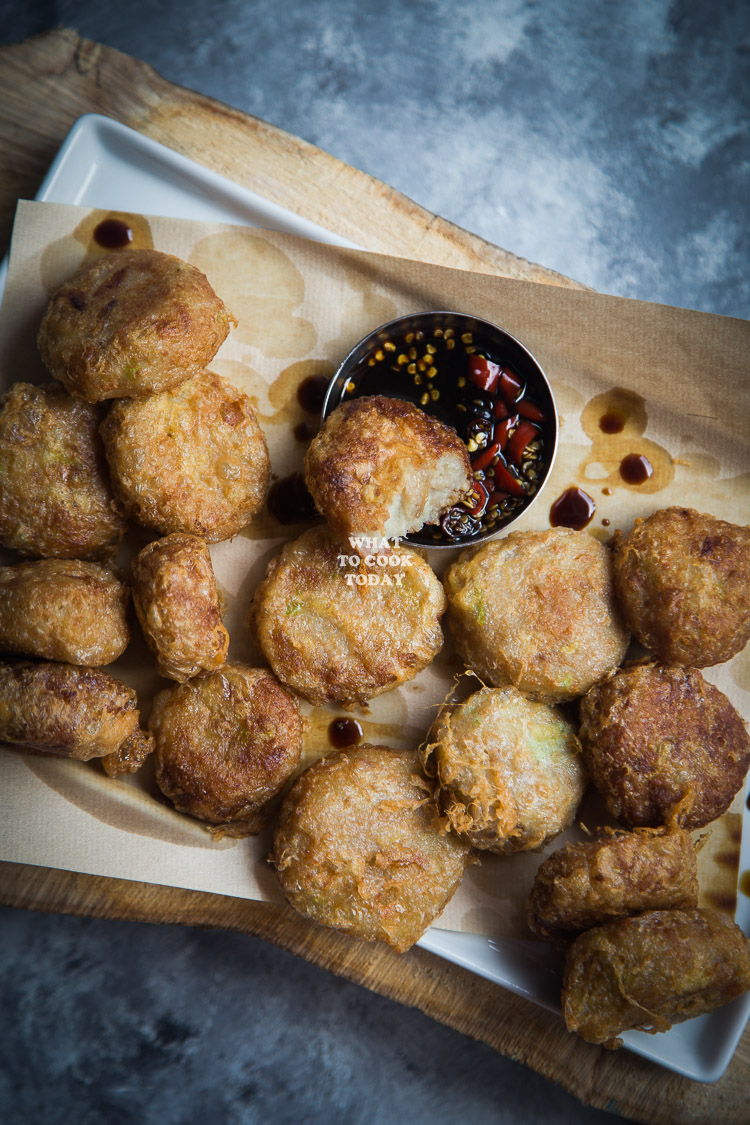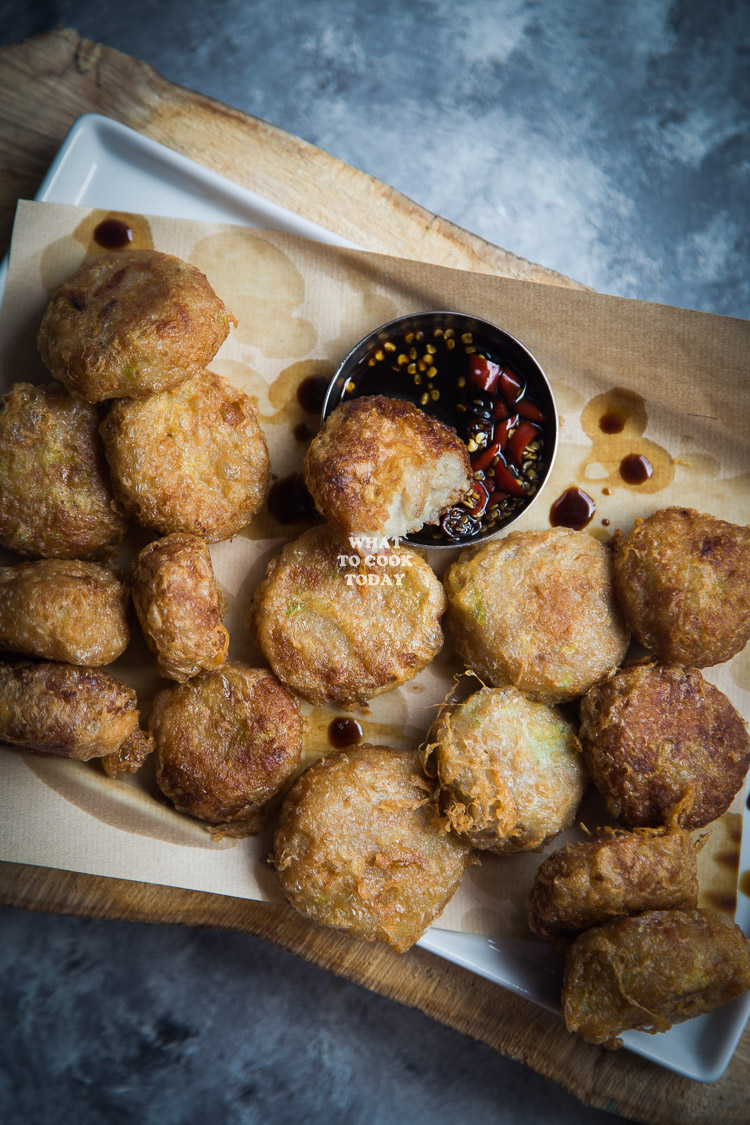 WHAT TYPE OF POTATOES TO USE FOR PERKEDEL
I prefer to use Russet or Yukon potatoes as they have higher starch content but low in moisture. But again, there are some people who like to use waxy potatoes, which are low in starch but higher in moisture. It's your call.
POTATOES CAN BE STEAMED, PRESSURE COOKED, OR FRIED
Mom is pretty adamant about having to deep fry the potatoes before mashing them to make perkedel. In the past, I've tried not to deep fry the potatoes before mashing them and boil or steam the potatoes, but I found that they fall apart easily when I fry them. But after several trials I finally able to make perkedel by steaming or pressure cooking the potatoes in Instant Pot.
COOK'S TIPS YOU NEED TO KNOW
1. If you choose to fry the potatoes, make sure you don't fry until too crispy or it will be hard to mash
2. If you boil the potatoes, make sure you drain off any excess liquid after boiling and let them sit in the pot for few minutes to "dry up"
3. Make sure to chill the potato mixture before forming them into patties. This will ensure that the perkedel won't break apart when you fry them
4. Fry over MEDIUM heat. If you fry over high heat, chances are the perkedel will disperse and fall apart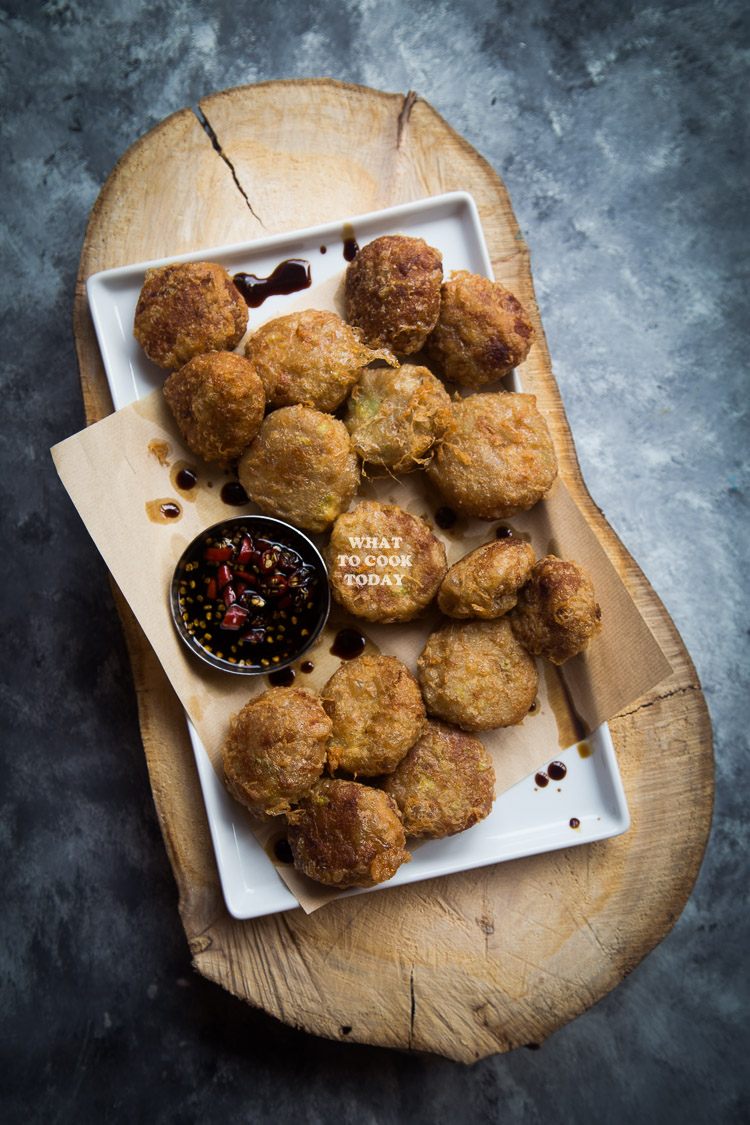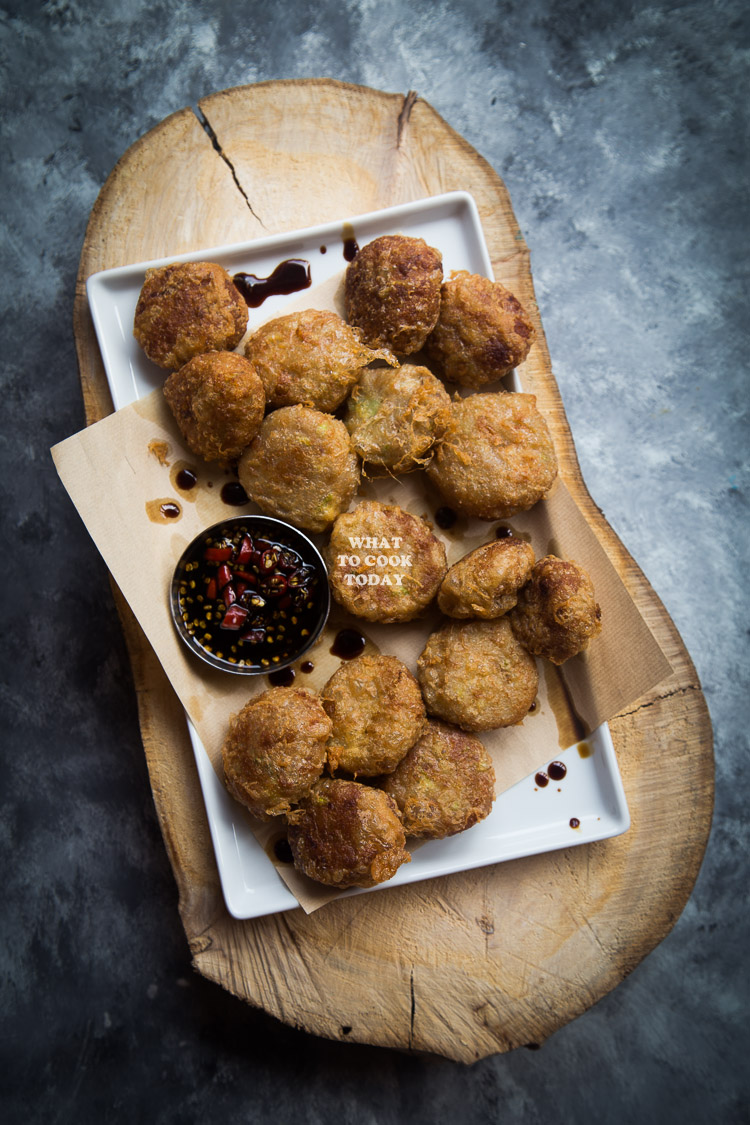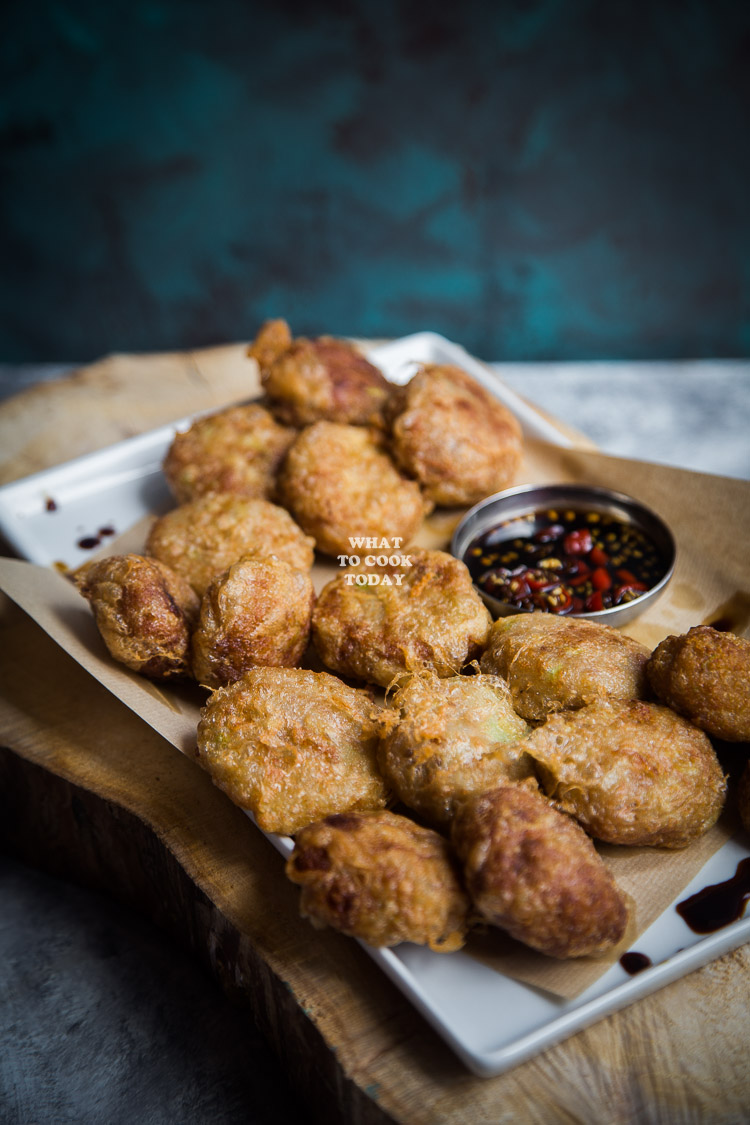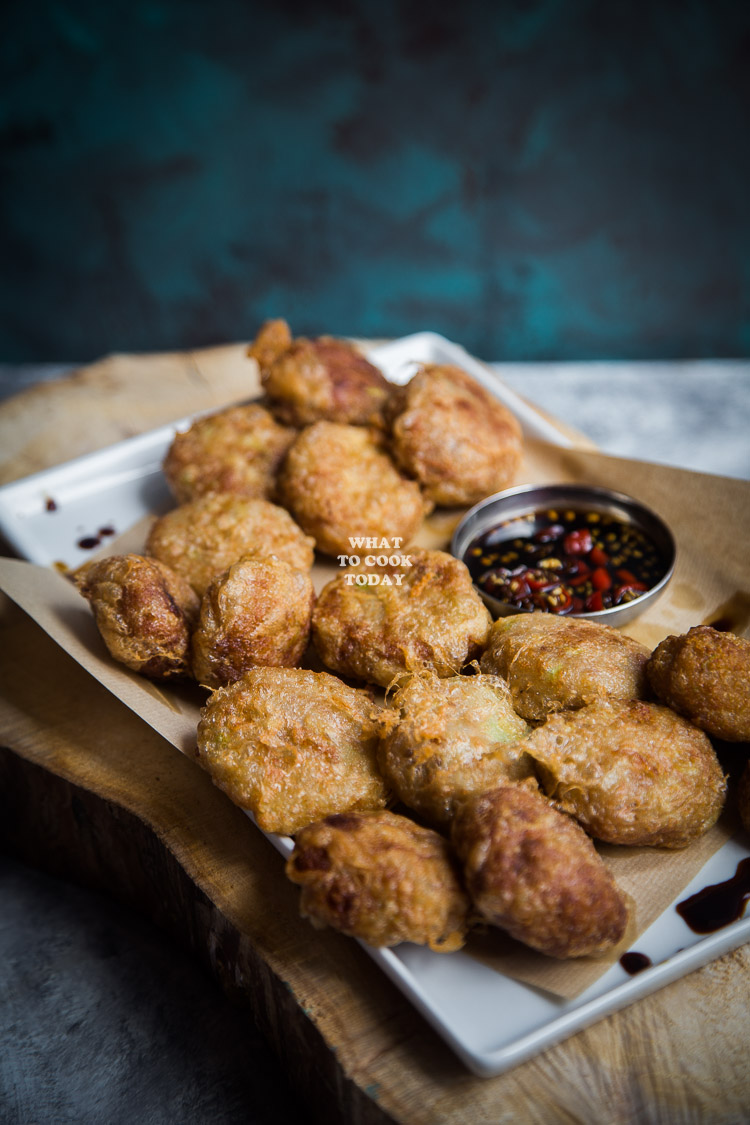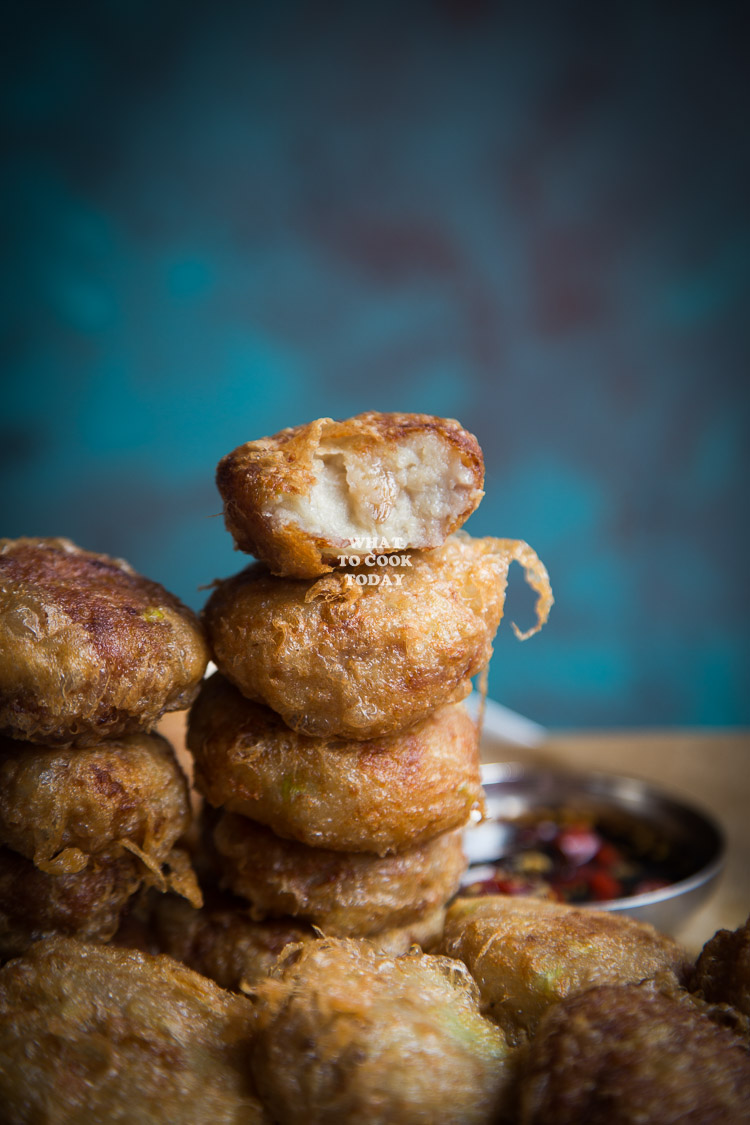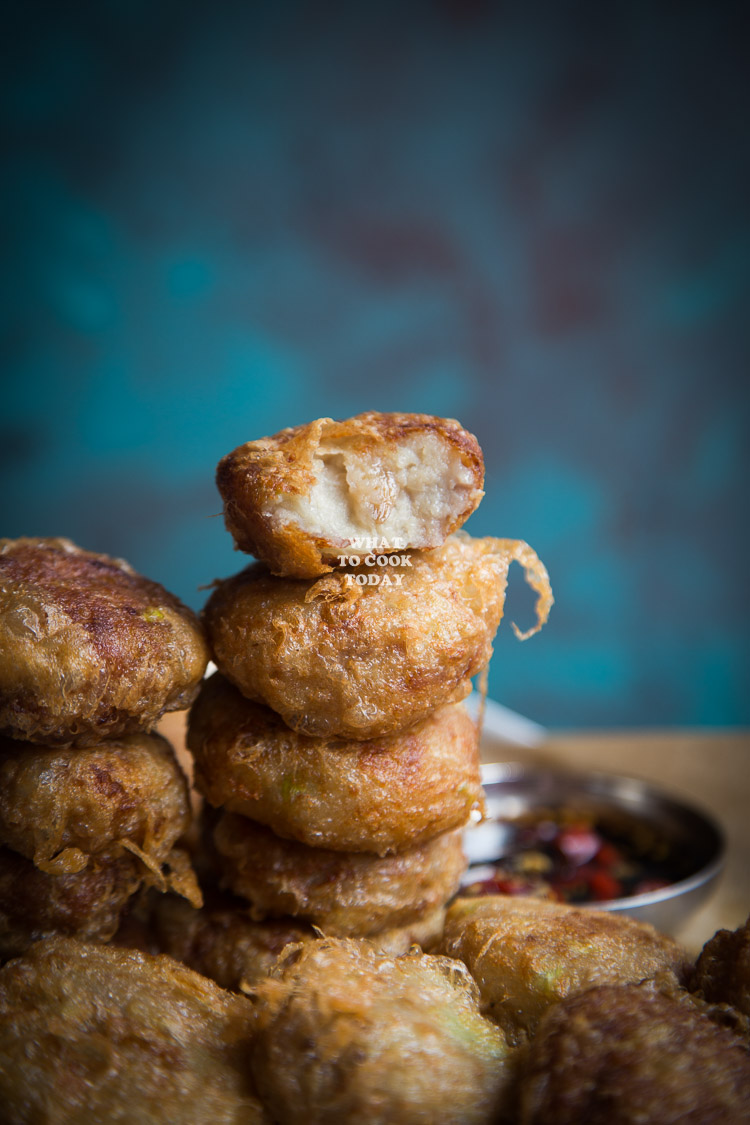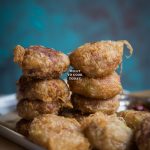 Easy Perkedel Kentang (Bergedil/Begedil)
Ingredients
For perkedel:
500

gr

potato

peeled

100

gr

ground pork/chicken

optional

1

stalk

Chinese celery leaves

finely chopped

1

Tbsp

cornstarch

add more as needed

½

tsp

salt

or more to taste

½

tsp

ground white pepper
For frying:
Cooking oil for frying

1

egg

beaten
Instructions
If you steam the potato in the steamer:
Cut the potatoes into large quarters and steam over high heat for 15-20 minutes or until you can mash easily with a fork. Drain off any excess liquid that is pooling in your steaming plate/tray and mash while the potatoes are still warm and then let the potatoes sit in the steamer for 10 minutes to "dry up"
If you pressure cook the potato in Instant Pot:
Fill inner pot with 1 cup of water. Put a collapsible steamer rack inside the inner pot. Cut the potatoes into large quarters and place potatoes on the steamer rack. Close the lid and pressure cook on high for 5 minutes. Wait 5 minutes and then release pressure. Unlock the lid and the potatoes sit in there for 10 minutes to "dry up". Then carefully remove the potatoes. Mash while they are still warm
If you choose to fry the potatoes:
Cut the potato into about 1-inch piece. Deep fry the diced potato until cooked but not too brown or it will be hard to mash. Place them in a large mixing bowl and mash with a fork while still warm because it's easier to do so
Mix with other ingredients:
Add the rest of the ingredients for perkedel and mix everything thoroughly. If the potato dough feels a bit too soft, you can add a bit more cornstarch, tablespoon by tablespoon as needed. Some potatoes have more moisture than the others. Shape into patties and put them in the fridge to cool down without covering (so there won't be any condensation forms because the mixture is still warm) for 1 hour. We don't want to fry them when they are warm as they will be fragile and break apart during frying

If you plan to make this the next day, shape them into patties and cools down completely at room temperature then cover and put in the fridge until the next day when you are ready to shape and fry
Shape and cook:
Lightly oil your palms with some cooking oil. Form the mashed potato mixture into balls (it's up to you how big you want it), then slightly flatten into patties, about 1/2-inch in thickness. Coat the perkedel in an egg you beaten earlier

Preheat about 1-inch of cooking oil.  When the oil is hot enough, lower the heat to medium. If you fry over high heat, the perkedel may break apart and also we want the meat to be cooked through inside. Deep fry until golden brown on one side, about 2-3 minutes and then flip over to the other side and fry until golden brown for another 2-3 minutes. Keep your eyes on them as they may brown faster if your perkedel is smaller in size. Place on absorbent paper towel and serve warm or room temperature on its own or with other dish