Tahu dan Tempe Bacem (Braised Spiced Tofu and Tempeh)-Tofu and Tempeh are braised in aromatic spices and herbs and then pan-fried for a healthier version.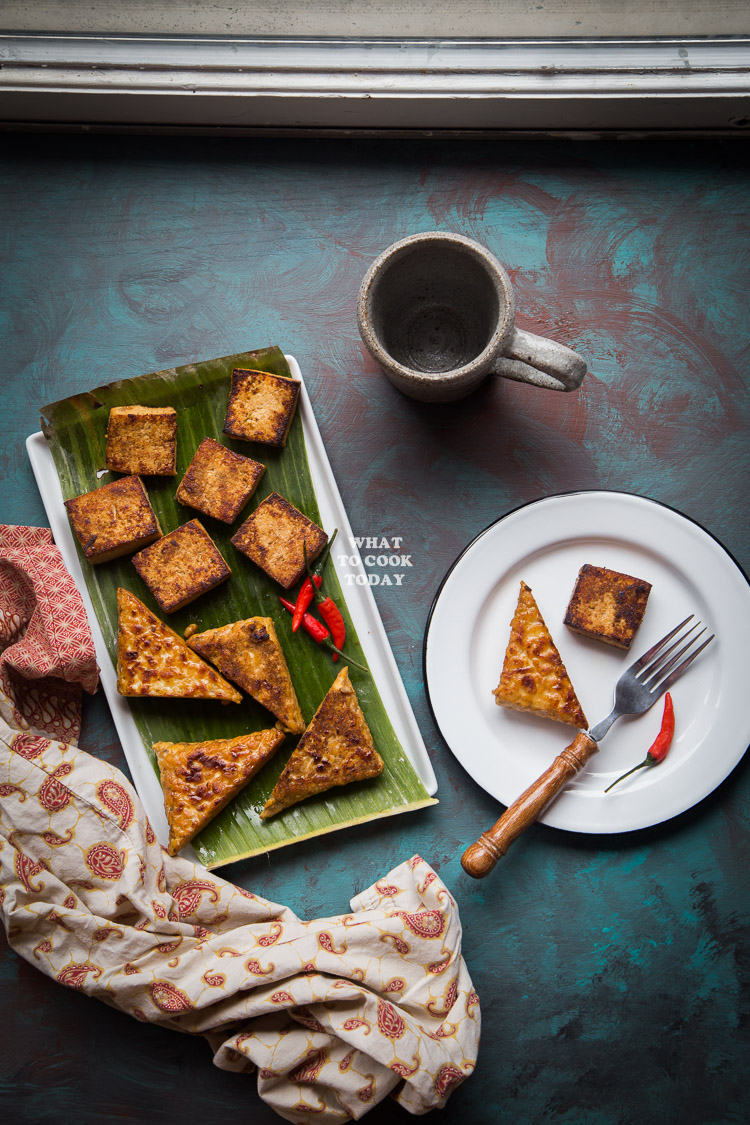 The first time I learned of Tahu dan Tempe Bacem was when I lived in Jakarta for a short 1 year. Almost every day I had these for dinner 🙂 They were quickly becoming my favorite snacks. Tahu dan tempe bacem are originated from Central Java. The tofu and tempe are braised in coconut water and spices like coriander seeds, shallots, galangal, bay leaves, and palm sugar and then deep-fried. I didn't use coconut water in this recipe, but trust me, they still turn out delicious.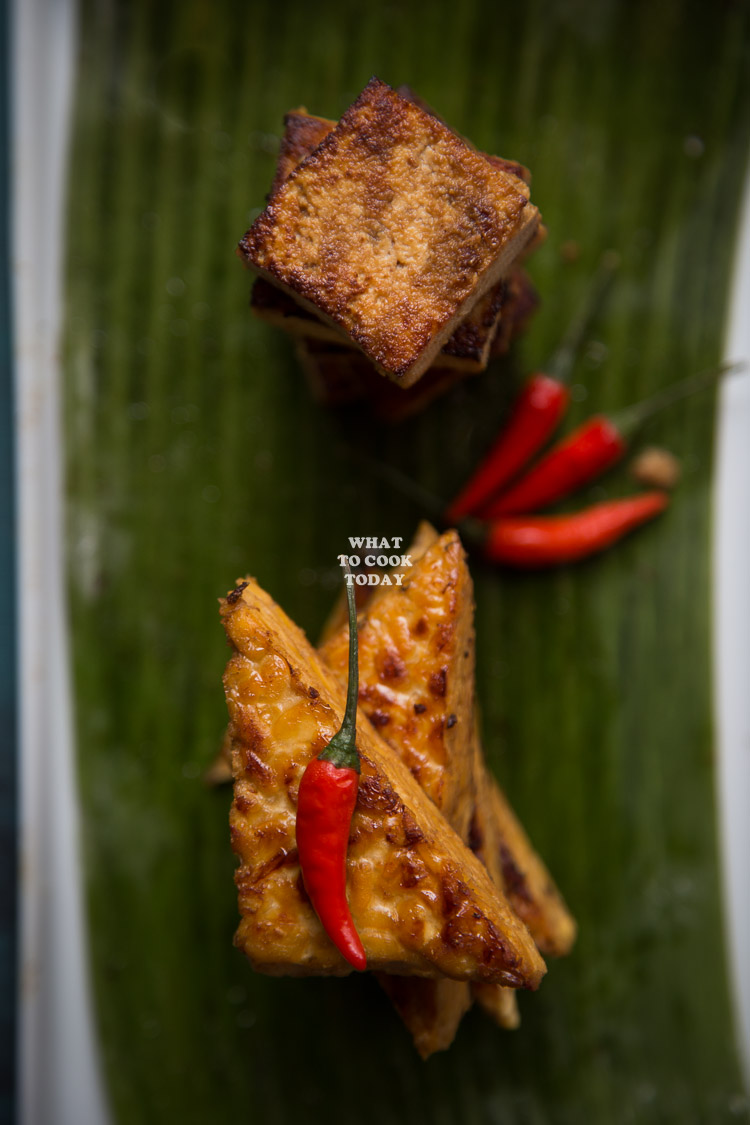 I like the smell and taste of coriander seeds or we called it as ketumbar in Indonesian language. I think that's what makes this tahu dan tempe bacem special to me. The taste and smell profile of ketumbar is completely different with coriander leaves/cilantro leaves if you are wondering. Coriander seeds are widely used in Indonesian kitchen. I hate grinding up spices too, so you can find the powder version, I have no problem using them versus the fresh ingredients. I updated this recipe and make it more simple and doable even for those who are not familiar with Indonesian cooking.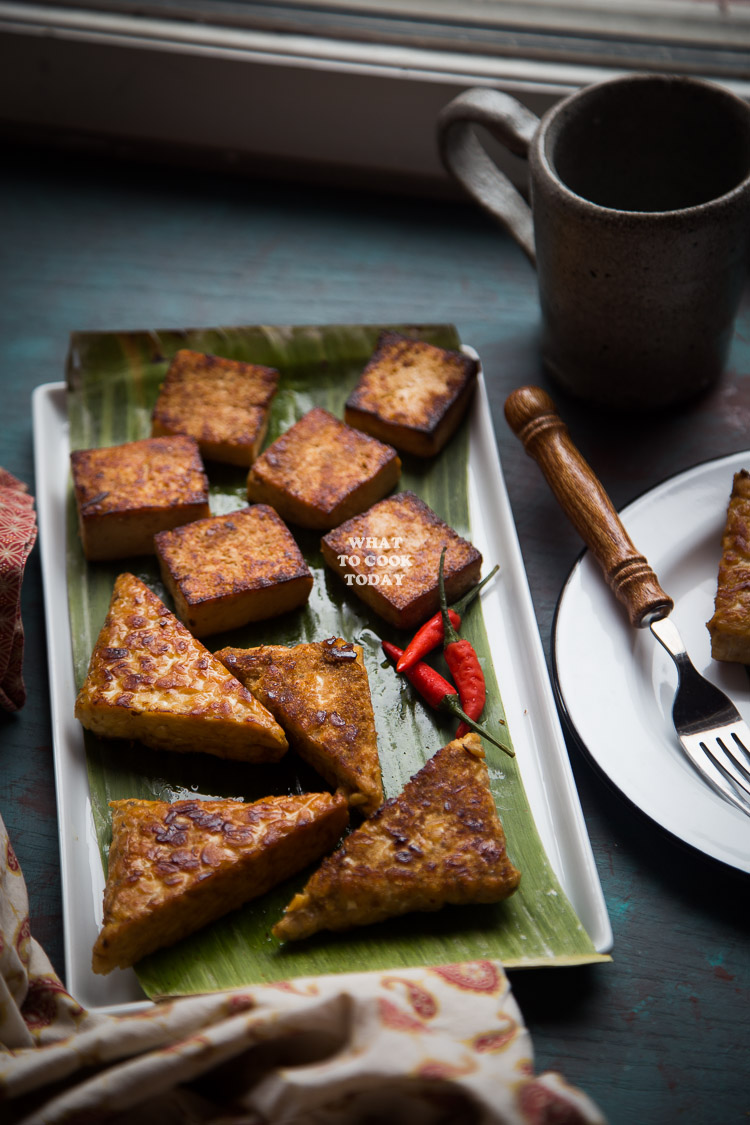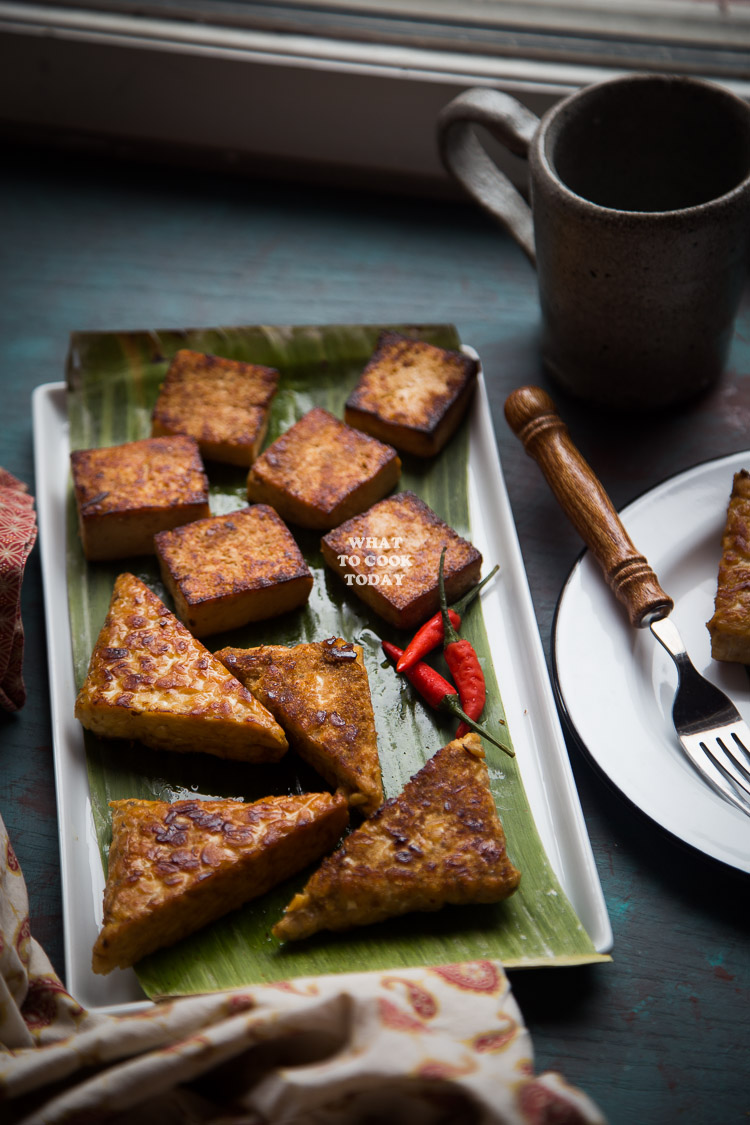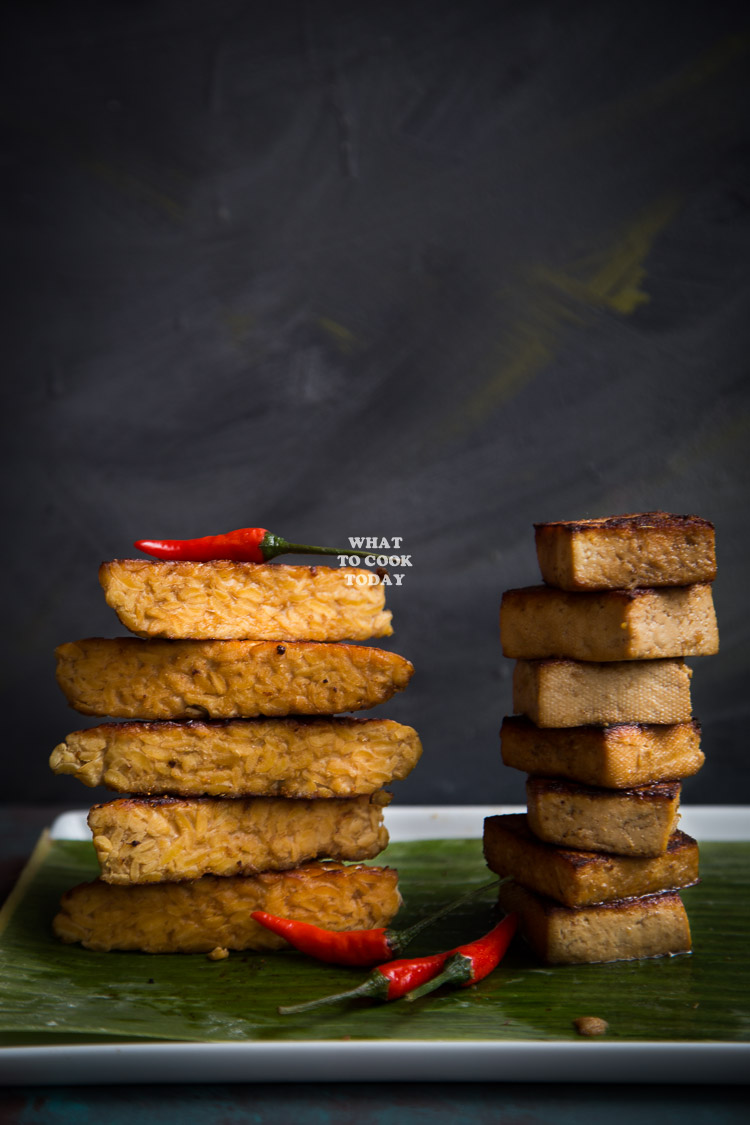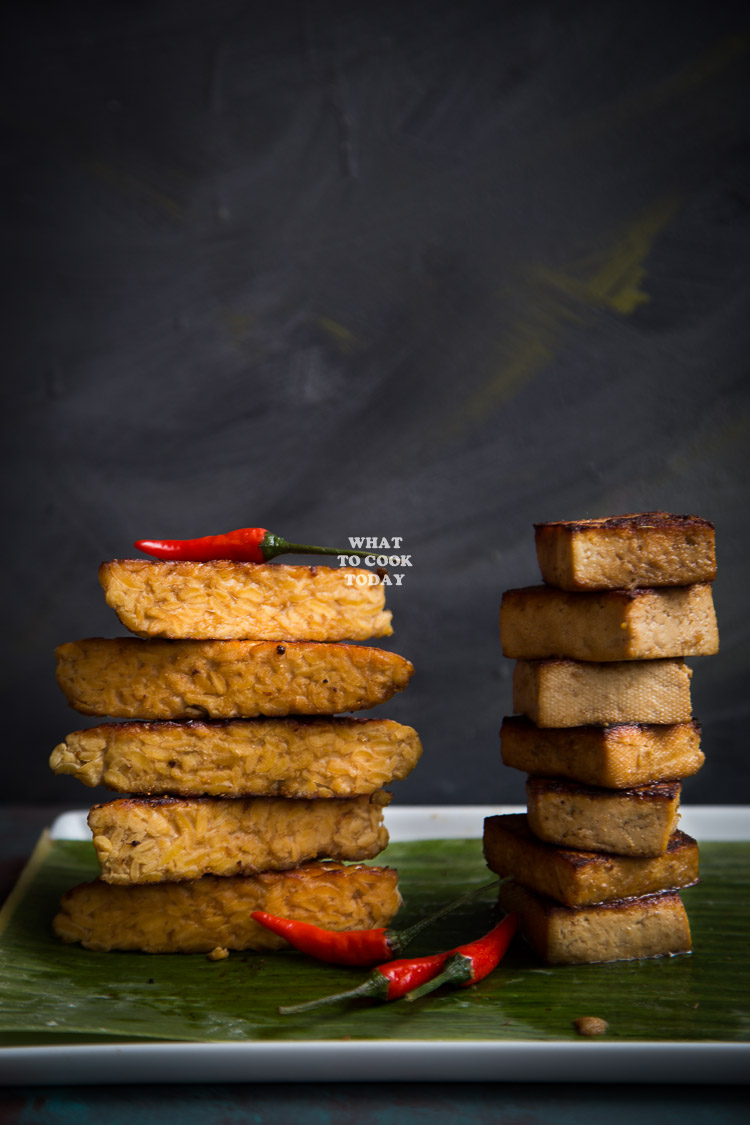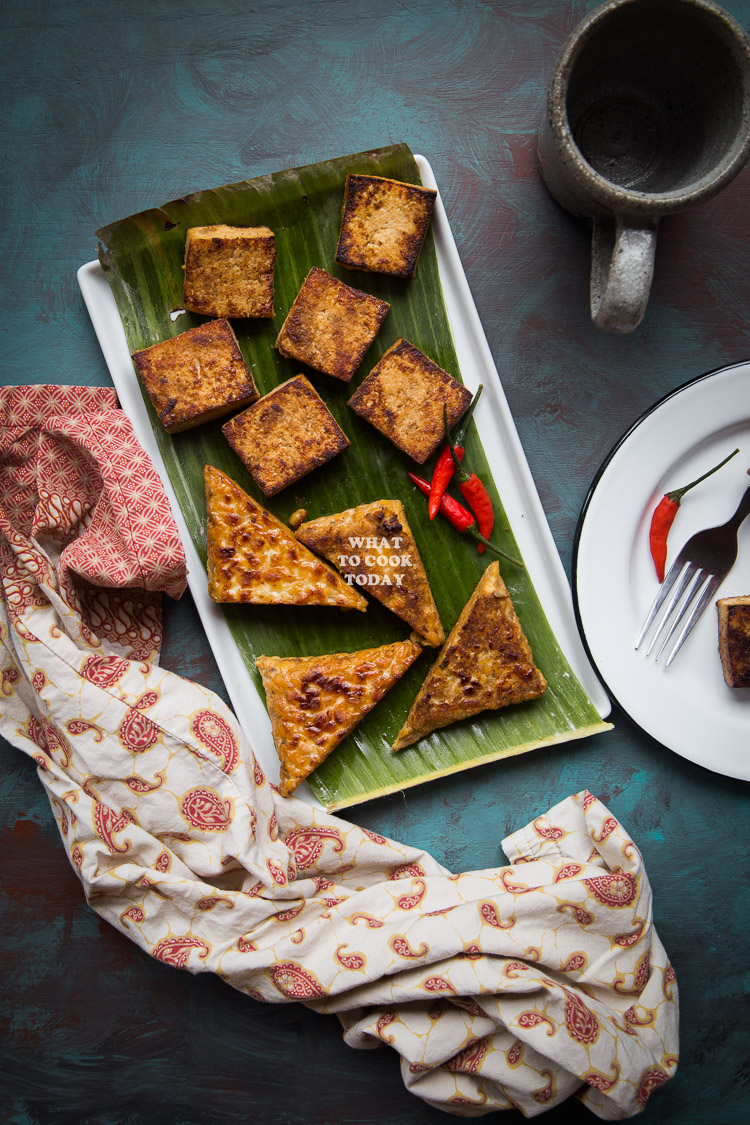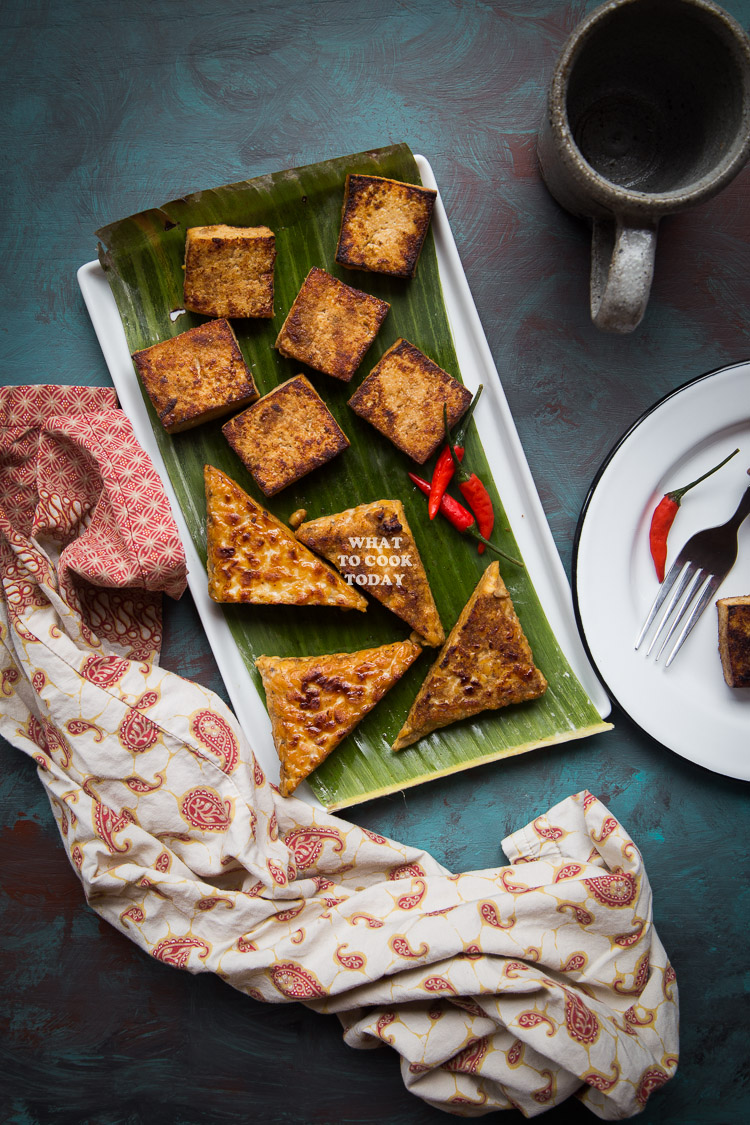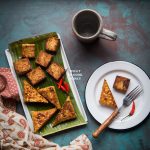 Tahu dan Tempe Bacem (Braised Spiced Tofu and Tempeh)
Ingredients
Instructions
Place spices to grind in a food processor and grind into a paste. Add a bit oil to help it goes if needed
Braising the tofu and tempe:
Place the cut tofu and tempeh inside a large pot, add in 4 cups of coconut water until it just barely covers the tofu and tempeh. Add more if it's not enough. Add ground spices, bay leaves, and seasonings. Bring to a boil and then lower to let them gently simmer until the water evaporates half and then turn the tofu and tempeh over and boil until the water is almost all evaporated and the spices are absorbed

Remove from the pot and let them cool down
Pan frying tofu and tempe:
Preheat oil and pan fried the tofu on all sides until golden brown before serving and serve with chili if you like