After 10 days of not showering (I know…I know…!!), finally today I have the luxury of taking a shower. Something that we all take for granted everyday, is a luxury during confinement period. The whole idea of confinement period and confinement diet is to restore energy and the heat lost through childbirth.
Taking a bath is considered "dangerous" for the mother postpartum due to the risk of catching "wind". Back in the old days, some mothers died from this. My wild guess is, this must be the reason the practice of "no shower" carry on until today, though it has gotten a little "lenient". My mom said I can shower twice or perhaps thrice during this confinement period, however, not using the regular water. My mom actually uses ginger, betel leaf and lemon grass and boil with some water. The leaf and other ingredients were then disposed of. This boiling hot concoction is then mixed with a little bit of regular water so that it's not scalding hot to the skin.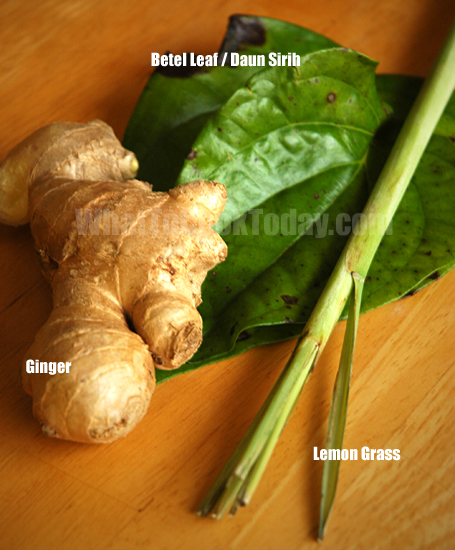 After a nice warm bath, I was treated to a warm chicken soup double boiled with DOM Benedictine Liqueur. It is truly such a warming sensation.
CHICKEN DOUBLE BOILED WITH DOM BENEDICTINE LIQUEUR
Ingredients
½

lb

all natural/organic chicken

bone-in or boneless it's up to you - cut into smaller pieces

1

cup

of water

¼

cup

of DOM Benedictine Liqueur
Instructions
Prepare the double boiler by bringing the water to bil. Place the chicken and water into the inset of the double boiler and lower the heat

Double boil for about 1 hour or so (until the chicken is tender and cooked through). Pour in DOM and cook for another 15 minutes. Turn off heat and ready to be served
Notes
The alcohol is "cooked-off" during the cooking process, hence it is safe to use alcohol in cooking while breastfeeding.
I think you probably get the drift by now: Chicken and alcohol, chicken and alcohol. Thank goodness, there will be other type of meat too coming up ;b