Chai Pao / Chai Kueh (Steamed Vegetable Dumplings)-Shredded vegetables are enclosed in homemade wrap and steamed to perfection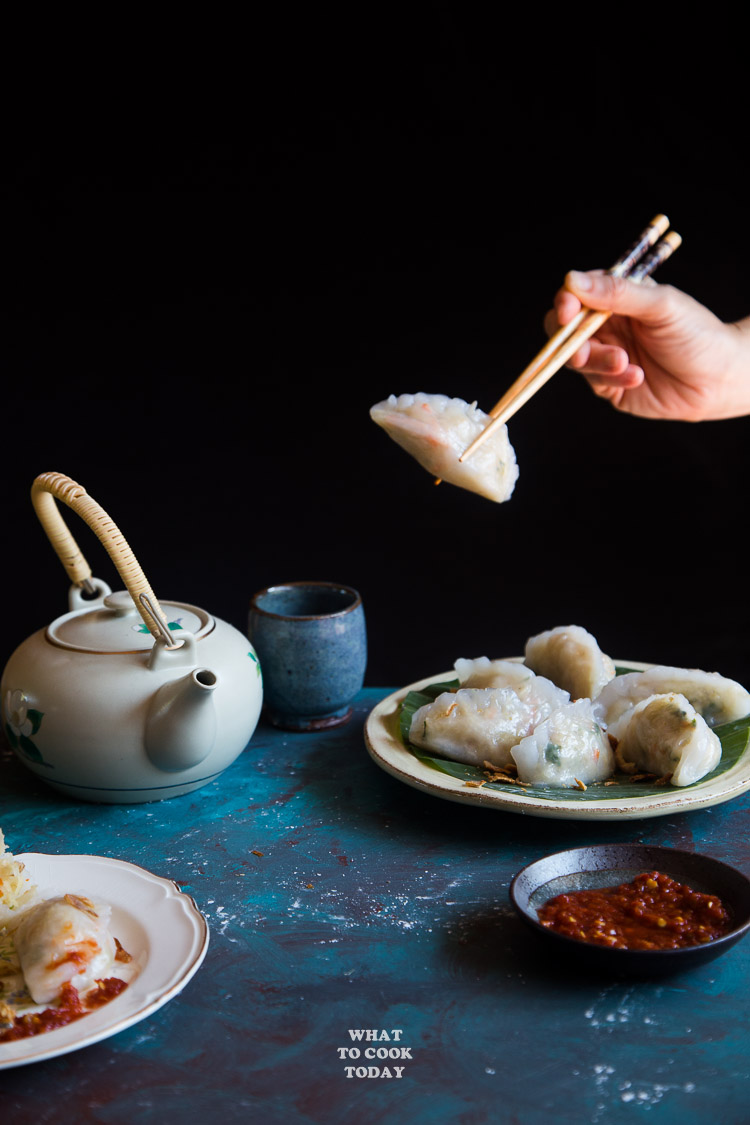 I never knew I could love food this much until I'm far away from home. Lots of comfort food I took for granted because I never had to cook them. Food sure brings lots of sweet memories to most people and I am no exception. I also never knew that I was capable of cooking what I've been cooking until I'm far away from home. I guess being far away from home really pushes my limit 🙂 A good thing you would say. I guess so. Few years ago a good friend asked me about making chai pao or I loosely translated it into steamed vegetable dumplings and that somehow remind me of how long I haven't had chai pao.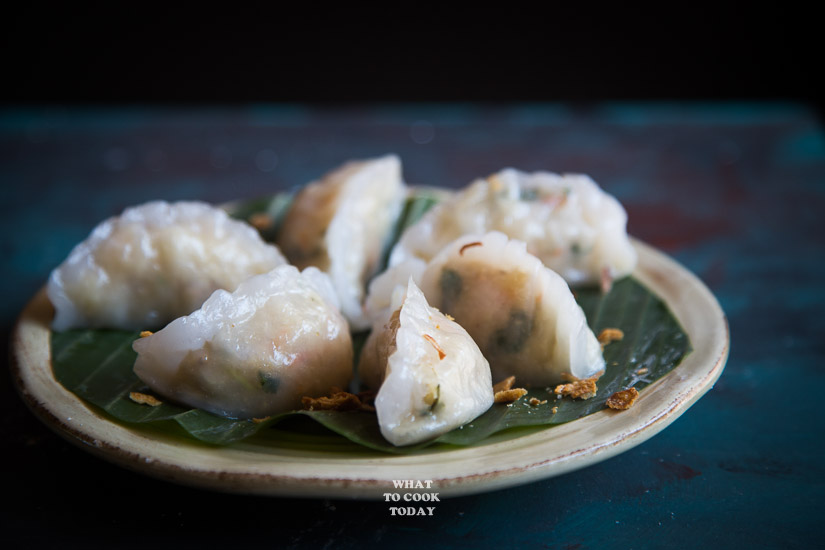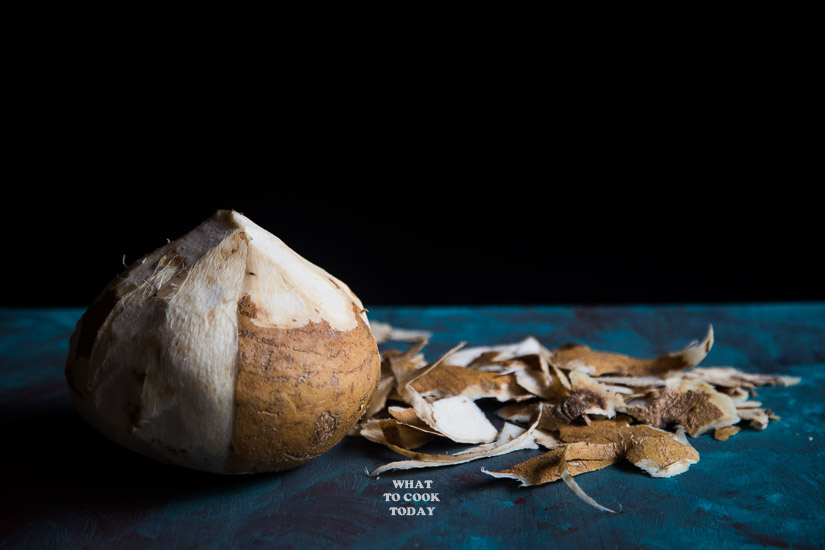 In the dialect spoken at our hometown, chai means vegetable, pao means wrap..so there it goes! This is one of the popular snacks/street food that I often seen at our house. My dad often brought them for us as snacks. My mom loves them. Heck, we all do love them. Chai pao is so widely available that I would never thought that I would have to make it myself 🙂
Chai pao is really something very simple in terms of the filling. Made of common vegetables like jicama, carrots, and sometimes green beans. Traditionally the skin is made of mashed sweet potatoes and flour where I grew up. The skin is a beautiful "orangey" color because of the color of the sweet potatoes. You can check out the recipe for that here
This tortilla press that I got for the purpose of making dumplings (not tortilla LOL) is really a game changer to me. I haven't been able to roll the wrapper as thin as when I use this tortilla press (not a sponsored post, check affiliate link below if you are interested). I love this and I can see myself using this when I make other types of dumpling wrappers. You don't have to own this machine really, you can still use your hand and rolling pin.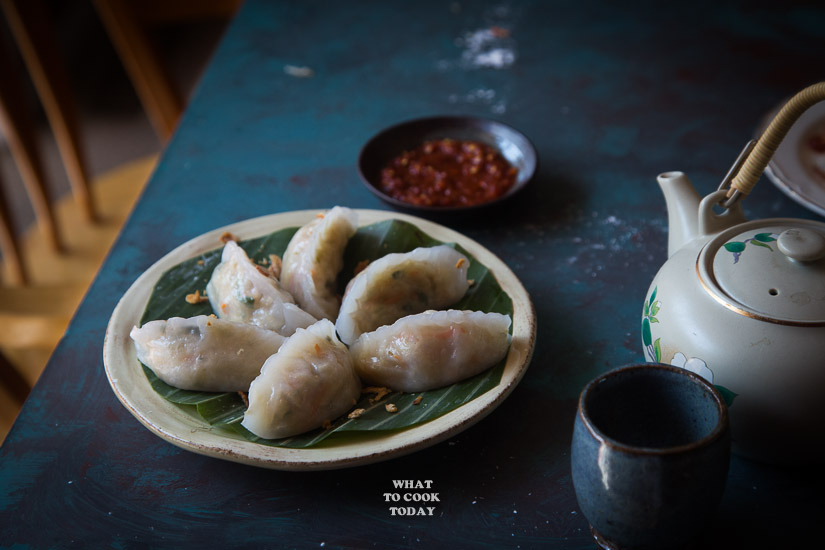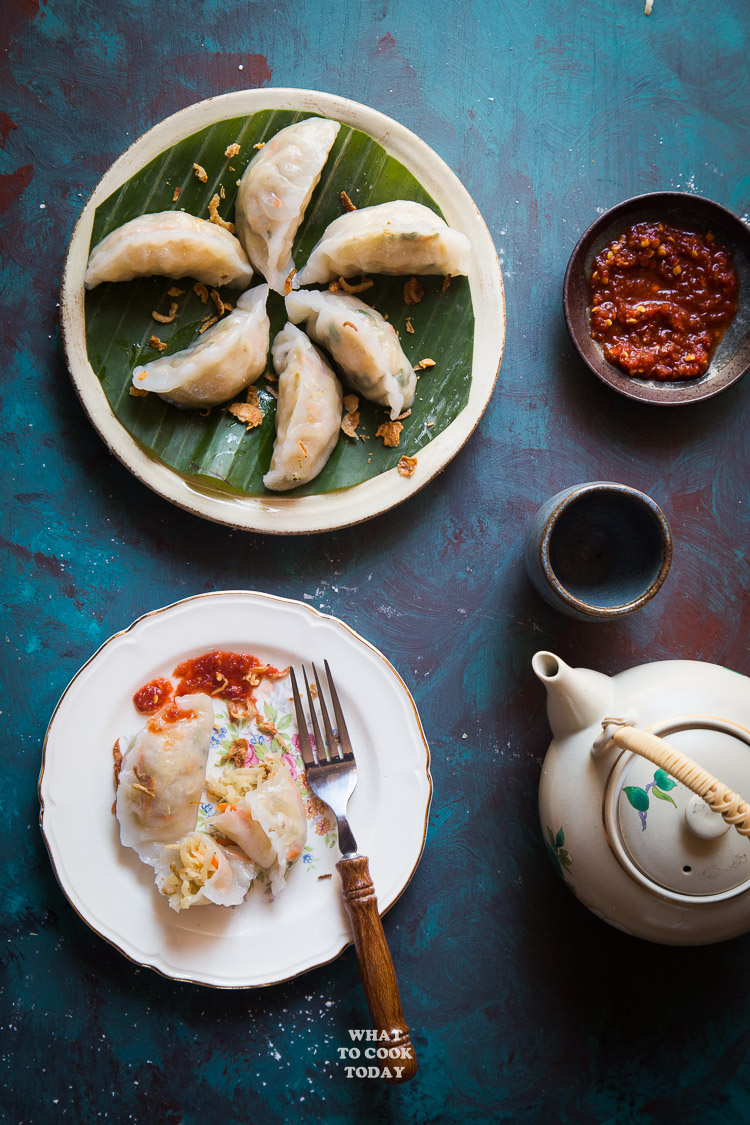 This blog post contains affiliate links. I earn a small commission when you made purchase at no extra cost to you. Learn more.
You gotta try this homemade Hakka chai kueh with this easy recipe to get that soft crystal skin with delicious savory jicama filling.
**The recipe is written in Metric and sometimes I include U.S. Measurements**
Please weigh ingredients with a digital kitchen scale instead of using measuring cups as they are not very accurate especially when it comes to recipe that requires precision.
INGREDIENTS
Fillings:
1

lb

jicama

-

peeled and shredded

2

large carrots

-

peeled and shredded

1

Tbsp

cooking oil

4

cloves

garlic

-

peeled and finely minced

6

oz

raw medium shrimp -optional

-

peeled, deveined and chop finely

Pinch of salt

1

tsp

sugar

2

stalks

green onions

-

thinly sliced

small bunch of cilantro leaves

-

roughly chopped
Skin:
200

gr

wheat starch (teng mien)

100

gr

tapioca flour + more for dusting

400-500

ml

boiling water

2

Tbsp

cooking oil
Chili sauce:
10

medium-size dried chili

-

soaked in warm water to rehydrate

3

cloves

garlic

1

tsp

sugar

1

Tbsp

vinegar
INSTRUCTIONS
Preparing the filling (can be done one day ahead):
Preheat oil in a large wok or skillet. Saute the garlic for about 10 seconds, add in the shrimp and cook until they turn color, about 30 seconds or so. Add in the jicama and carrots and cook for about 2 minutes, add in the green beans and saute for another minute. Add in fish sauce and sugar stir to mix everything. Have a taste and season with salt and pepper to taste. Stir in green onions and cilantro leaves. Remove from the heat and let it cool off completely before wrapping
Preparing chili sauce (can be done one day ahead):
Place all the chili sauce ingredient in a food processor and blend until smooth. Pour into a small saucepan and cook until the sugar dissolves. The sauce should be slightly sweet and tangy. Adjust by adding more sugar or vinegar to your liking
Preparing the skin:
Mix the wheat starch and tapioca starch into the mixing bowl and pour the boiling water into the bowl and stir with a spoon, then use your hand to knead into a dough that is still somewhat sticky to touch. Add in 2 Tbsp cooking oil and continue to knead until you form a non-sticky dough. Add a bit more tapioca flour if needed. Cover and rest the dough for 30 minutes

Lightly flour the surface and your hands with tapioca flour. Divide the dough into 4 portions and then each portion into 6 little dough and roll into balls
Making the skin wrapper, wrapping, and steaming:
If you are using dumpling press or tortilla press:

Line the press with parchment paper and then place one dough ball in the middle of the press and press into a thin wrapper. Dust with some flour and repeat until you are done with the dough

If you are doing this manually: Use your palm to slightly flatten the dough and then use a small rolling pin to roll into a circle about 1/8-inch thin if possible. The dough might be a bit sticky to work with but just dust with some tapioca flour

Place about 1-2 Tbsp of filling in the middle of the wrap and then fold into half circle and pinch to seal. Repeat with the rest

Brush each dumpling with some oil. Line the steamer with banana leaves brushed with some oil (optional) or place them on a plate brushed with some oil and steam for 15 minutes or until the skin turns white and slightly translucent. Let them stand for about 1 minute before serving. Serve with the sauce on the side
Notes
The uncooked dumplings can be freeze and can last up to max 3 weeks. Try to place them not touching each other so you don't have whole bunch of dumplings stuck to each other