Super tender pork hocks and black bean cooked in a soup that gives you that rich amazing flavor. Our kids are digging the tender fall-off the bone meat! Can be cooked in pressure cooker, slow cooker or stove top.
This pork hocks black bean soup or what we call sup kaki babi in Indonesia is one of my favorite soups that my mom made every week when I was in post-natalconfinement diet. I got these pork hocks from mainstream grocery store and not Asian grocery store.
Of course, you don't have to give birth to a baby to have pork hocks soup 🙂 This is something that I make once a week or every two weeks these days.
In Asia, the majority of people enjoy eating pork hocks. Most people (especially the ladies) believe that the collagen-rich hocks help with overall skin complexions. Honestly, I'm not sure if this claim can be backed by science or Western medicine, but consuming collagen-rich food has been around in Asia for quite some times. I personally like to pick the meat off the bones, it's the best thing. The meat near the bones are tender and the skin is the best.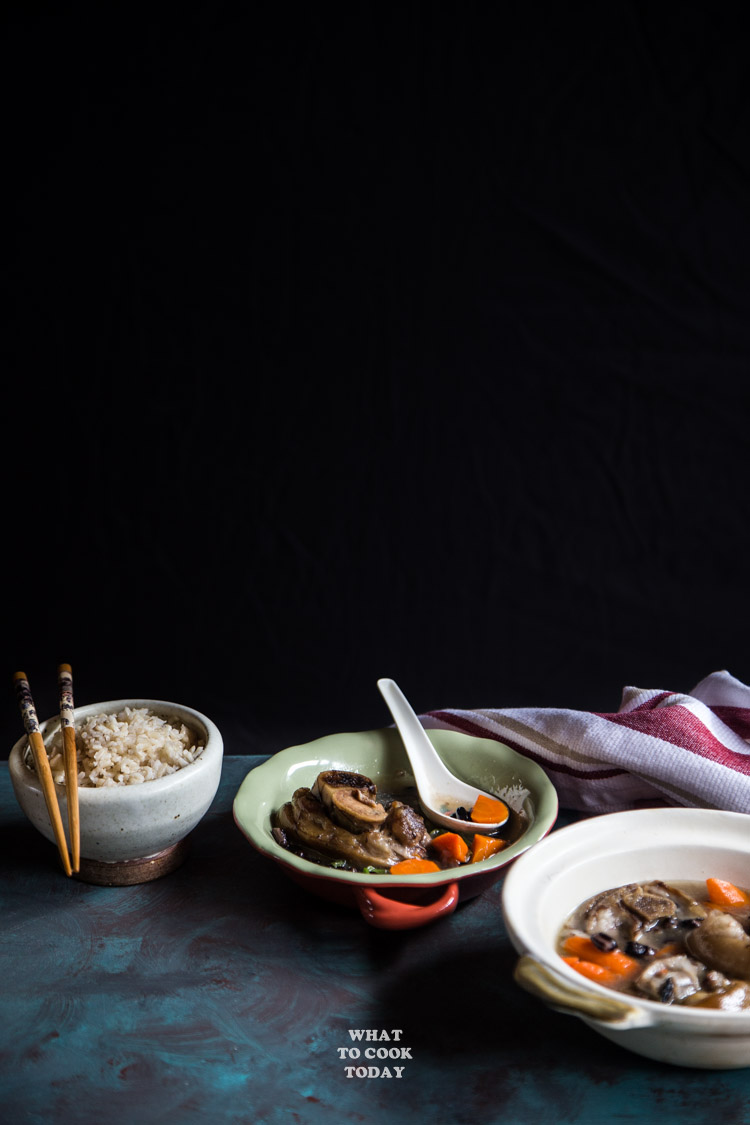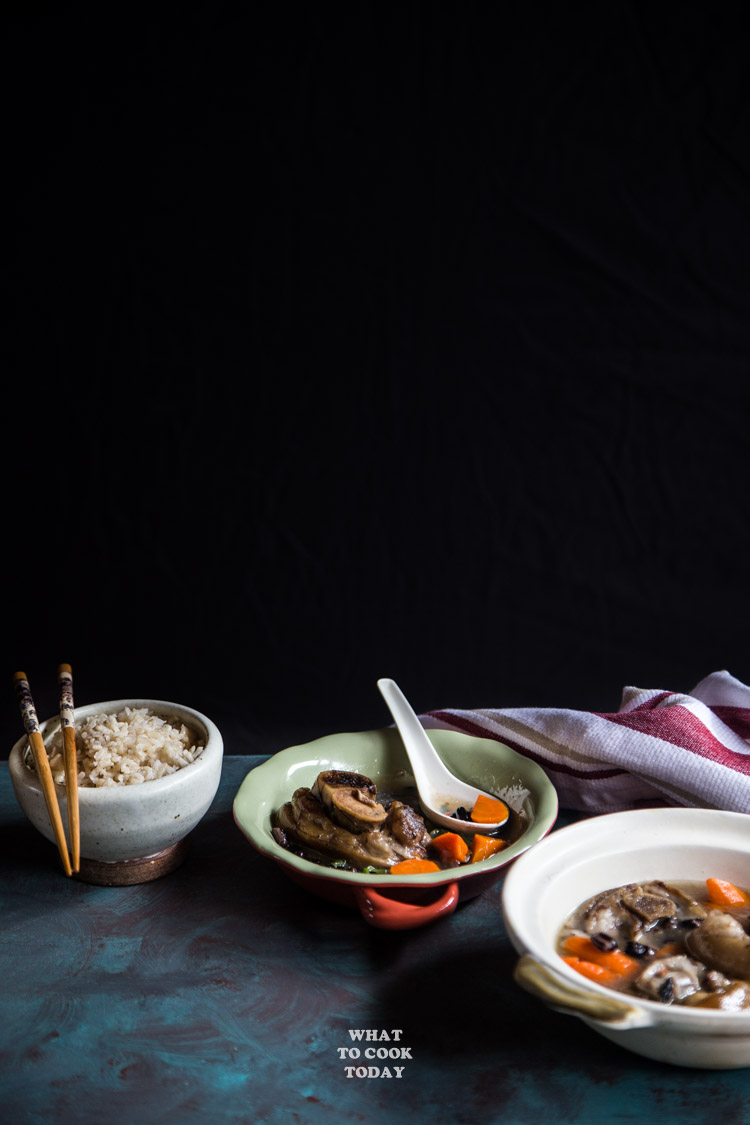 This is like one of the easiest soup to make without much of anything. The rich flavor and body come from the hocks. My two kids love hocks too! I grew up with lots of red beans and black beans being used in soup and so, I love to include black beans (and red/kidney beans) in this soup too.
This blog post contains affiliate links. I earn a small commission when you made purchase at no extra cost to you. Learn more.
Chinese Pork Hocks Black Bean Soup (Sup Kaki Babi)
Ingredients
6

whole pork hocks

thawed if frozen

2

inch

ginger

peeled and bruised with heavy object to release flavor

2

large carrots

cut into 1-inch chunk

½

cup

dried beans

soak the beans for at least 4 hours if you are cooking on the stove

2

stalks

green onions

thinly sliced
Instructions
Parboil the pork hocks:
Place the pork hocks in a large pot with a lid. Cover with some water and then bring to a boil for about 5 minutes. Remove from the heat and carefully pour off the liquid and rinse the hocks with cold running water. This step is to get rid of the scum and impurities. Rinse the pot with water to make sure it's clean
Cooking on the stove:
Place the pork hocks back into the pot. Add the beans. Cover with some water, about 2-inch above the pork hocks. Bring to a boil. Add ginger and lower the heat to simmer, cover, and gently for the next 4 hours (or until the hocks are really tender, almost falling off the bones)

30 minutes before end of cooking time, add the carrots and cook until the carrots are tender but not mushy. Season with sugar and salt to your taste

Garnish with green onions and cilantro leaves when ready to serve
Slow cooker option:
Place the hocks and dried beans in the slow cooker, add water until about 2-inch above the hocks, put the ginger in and cook on slow for 8 hours or high for 4 hours. Add carrots one hour before the end of cooking time.
Instant pot pressure cooker option:
Place the hocks and dried beans in the inner pot of instant pot, add water until about 2-inch above the hocks, put the ginger in. Close the lid and turn the steam release valve to "seal". Press "pressure cooker" and make sure it's on "high pressure". Set the timer to 60 minutes. If you cook from frozen, you need to add another 30 minutes to cooking time

After 60 minutes, wait 10 minutes and then release pressure complete. Turn on the "saute" mode. Add the beans and carrots and cook until they are soft. Season with sugar and salt to your taste