A cake that will not make you feel entirely guilty eating. Soft, fluffy and love biting into bits and pieces of mashed sweet potatoes in this steamed huat kueh.
HUAT KUEH WITH YEAST
Huat kueh is another one of the Chinese food with auspicious meaning. Huat usually means "to prosper". Kue simply means cake (usually steamed cakes,but not always). So huat kueh is literally a prosperity cake. In the hometown where I grew up, this sweet potato huat kueh is called moho kue. It's one of my most favorite steamed cakes. It's lightly sweetened yet it's so flavorful because of the coconut milk in the huat kueh. Mom made them often because I love to eat them as snacks when I was a kid. I shared a story about how my mom send this sweet potato huat kueh by mail when I first left home for college in this pumpkin huat kueh post. This steamed huat kueh is leavened by yeast. I love the large flowering top of huat kueh. Just like how I have so much weakness for the huge muffin tops!
HOW TO GET THAT LARGE FLOWERING TOP ON HUAT KUEH
1. Only fill up the cups when they are ready to go to the steamer
Do not scoop the batter into the cups and let them sit around. Your huat kueh will not "huat" as much if you do that
2. Overfill the cups
Sometimes I got really HUGE tops, sometimes I didn't. I finally realized that one thing that will consistently give them huge tops is when I really "overfill" it. You can see the difference in the photo below. When I really overfill the cups, I get a nice huge top broken into 3-4 segments. Will it overflow you ask? Nope. The batter is so thick and sticky that nothing will spill as long as they go into the steamer right away. You do not want to fill all the cups with batter and let the batter sitting in the cups while waiting for steaming.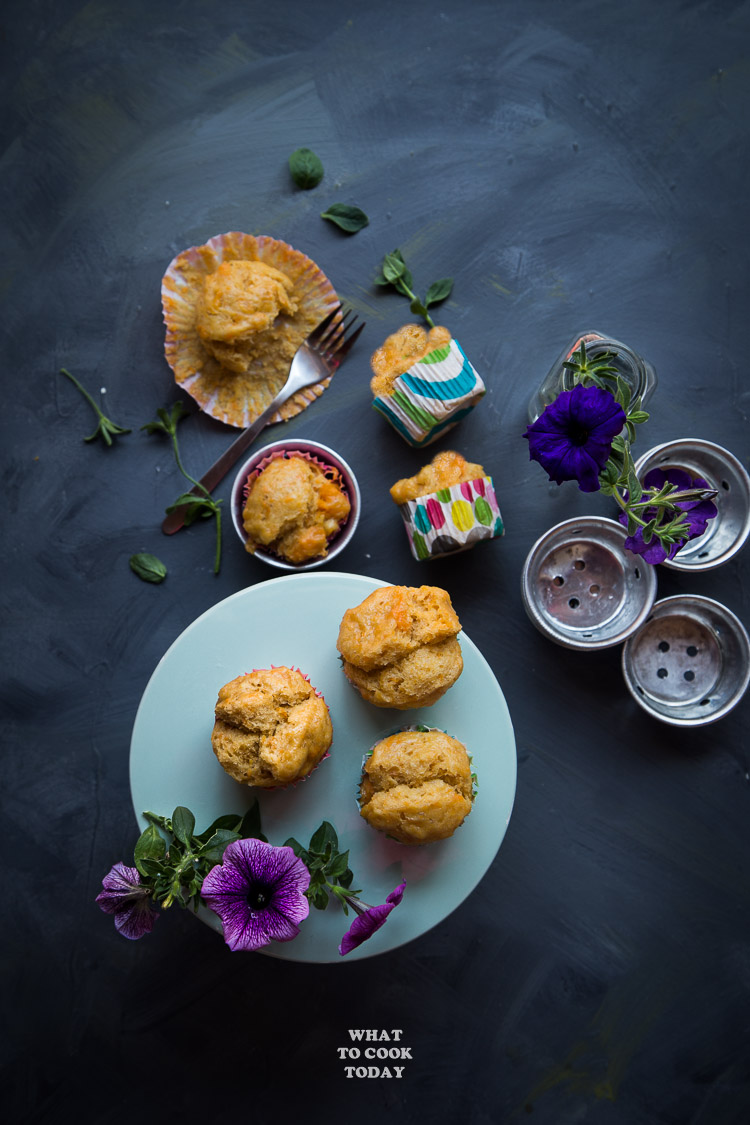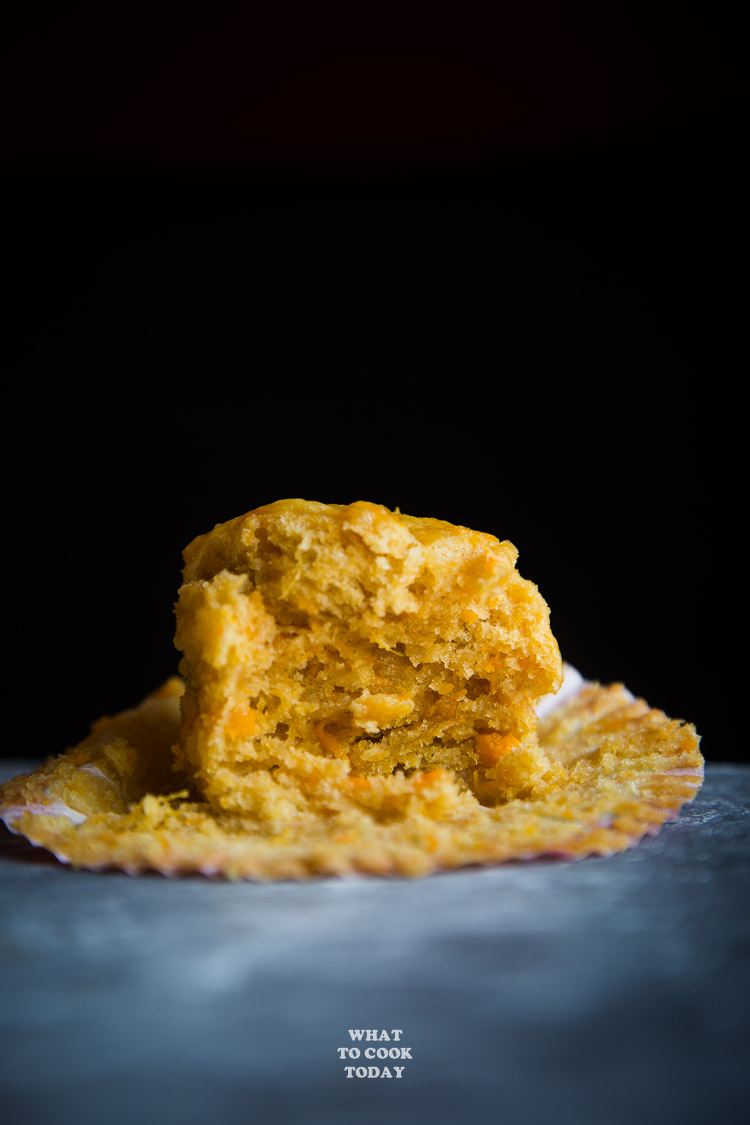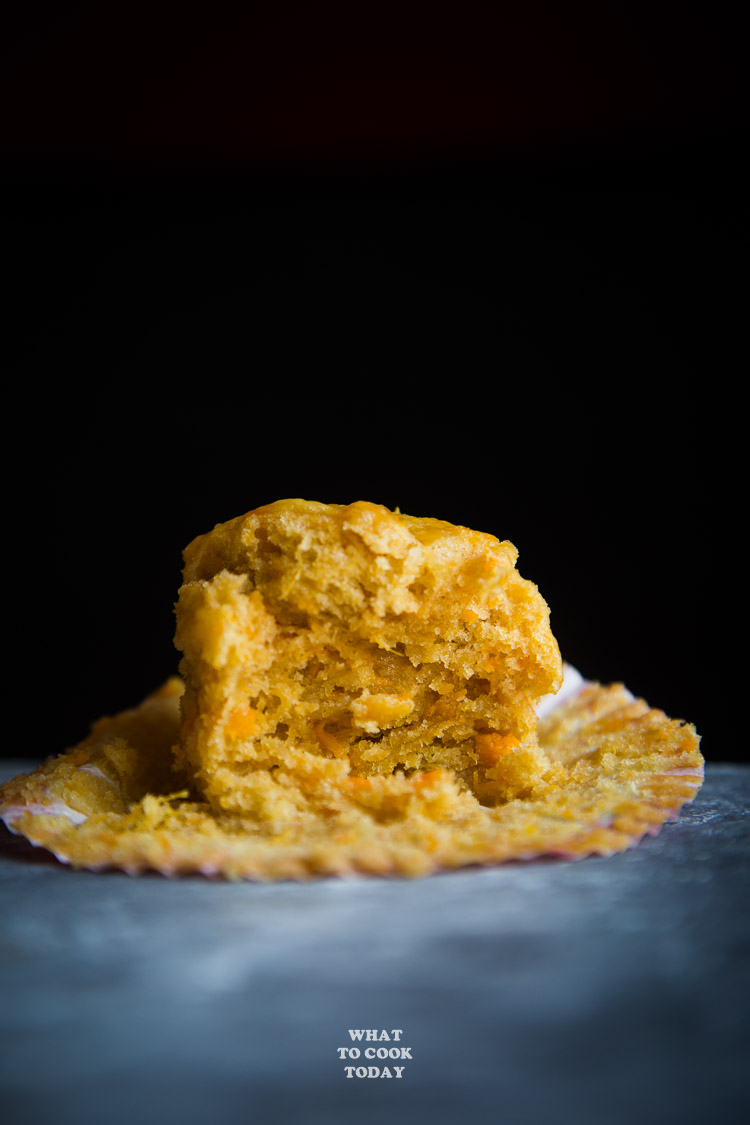 Sweet Potato Moho Kuih / Huat Kueh (with yeast)
Instructions
Steam the sweet potatoes until soft and mashable. Then mash while still hot. Set aside to let it cool down completely before mixing into the flour

In a large mixing bowl, mix flour, eggs, coconut milk, mashed pumpkin, coconut sugar, yeast. You will have quite a thick and sticky batter and that's the way it is, don't panic. Cover with plastic wrap and let the batter rest for 1 hour in a warm place. It will double in size. Once it rises, this is an important step and you must not skip it or you will not have a good result: STIR THE DOUGH TO MIX IT WELL

Get your steamer all hot and ready. Line the individual muffin cups with paper. Only fill up the cups as many as you can steam. Do not fill them up and waiting to be steam. Portion the dough into an individual cup and fill it up all the way to the top and then top it up with 2-3 more tablespoon of batter. This will give you a large "flowering" top. The top will break into 3-4 segments like a flower if you "overfill" it (it will not spill because the batter is sticky and thick). Once you fill them up in the cups, they must go to the steamer as soon as they can or they will continue to rise if they are sitting in the cups for too long

Steam on high heat for 15-20 minutes. DO NOT be tempted to open the cover or they will not rise

You will see how the top has expanded and broken into 3-4 segments and that's what we want in moho kue. Remove from the steamer. STIR THE BATTER AGAIN and then fill up more cups to steam. Continue until you run out of batter. This will store at non-humid room temperature for about 3 days. They may harden a little bit as they cool down but you can microwave for few seconds or steam on high heat for 2 minutes or so and they are soft and fluffy again
Notes
The cups I used to steam the cakes are from Indonesia, but you can definitely use something like this (affiliate link)