A cake that will not make you feel entirely guilty eating. Soft, fluffy and love biting into bits and pieces of mashed sweet potatoes in there
Today was a back-to-school open house at my daughter's school. She was all hyped up about going back to school. I'm glad to see that she likes school that much. She has this one good friend from Kindergarten and they are going to be in the same class in 1st grade. It's like winning a lottery for her. I'm always at that bitter sweet side! I never knew that being a parent comes with so many bitter sweet moments! Please grow up soon but don't grow up too fast. Please go back to school but then I'm going to miss the time we spent. Seriously woman!! I know!
As gross as this may sound, I truly going to miss my face being smothered in their salivas when they generously gave me their kisses! They say these ages are so much fun (and WORK!). The rude awakening every morning by a 3-year old that I swear to God I'm going to lock our bedroom one of these days (don't have the heart to do it! yet!) so he can't storm in at 5:45 am and snuggles his way into our bed. I know I'm going to miss all these. But, right now I have a migraine that I need to deal with from lack-of-sleep!!
I should have taken a 30-minute power nap! I told myself that 3 years ago but I have not. Instead, I get all pumped up trying to decide which tasks to tackle first (when will I learn, really!). Yup, I often headed to the kitchen and decided to make this kue moho ubi again. I made the pumpkin version a while ago. These are my childhood favorites. I love the huge flowering top! Now, it's my kids' favorites too.
Sometimes I got really HUGE tops, sometimes I didn't. I finally realized that one thing that will consistently give them huge tops is when I really "overfill" it. You can see the difference in the photo below. When I really overfill the cups, I get nice huge top broken into 3-4 segments. Will it overflow you ask? Nope. The batter is so thick and sticky that nothing will spill as long as they go into the steamer right away. You do not want to fill all the cups with batter and let the batter sitting in the cups while waiting for steaming. Only fill up the cups when they are ready to go to the steamer. Read the recipe for more tips if you will.
Steamed Sweet Potato Cupcake (Kue Moho Ubi)

Steamed Sweet Potato Cupcake (Kue Moho Ubi). A cake that will not make you feel entirely guilty eating. Soft, fluffy and love biting into bits and pieces of mashed sweet potatoes in there.

Recipe: http://whattocooktoday.com/kue-moho-ubi-steamed-sweet-potato-cup-cake.html

Posted by What To Cook Today on Wednesday, August 30, 2017
Kue Moho Ubi (Steamed Sweet Potato Cupcake)
Print
Ingredients
500

gr

mashed sweet potatoes

2

large eggs

260

ml

of coconut milk

2 1/4

tsp

instant yeast

300

gr

coconut sugar or sub with dark brown sugar

500

gr

all-purpose flour
Instructions
Steam the sweet potatoes until soft and mashable. Then mash while still hot. Set aside to let it cool down completely before mixing into the flour

In a large mixing bowl, mix flour, eggs, coconut milk, mashed pumpkin, coconut sugar, yeast. You will have quite a thick and sticky batter and that's the way it is, don't panic. Cover with plastic wrap and let the batter rest for 1 hour in a warm place. It will double in size. Once it rises, this is an important step and you must not skip it or you will not have a good result: STIR THE DOUGH TO MIX IT WELL

Get your steamer all hot and ready. Line the individual muffin cups with paper. Only fill up the cups as many as you can steam. Do not fill them up and waiting to be steam. Portion the dough into an individual cup and fill it up all the way to the top and then top it up with 2-3 more tablespoon of batter. This will give you a large "flowering" top. The top will break into 3-4 segments like a flower if you "overfill" it (it will not spill because the batter is sticky and thick). Once you fill them up in the cups, they must go to the steamer as soon as they can or they will continue to rise if they are sitting in the cups for too long

Steam on high heat for 15-20 minutes. DO NOT be tempted to open the cover or they will not rise

You will see how the top has expanded and broken into 3-4 segments and that's what we want in moho kue. Remove from the steamer. STIR THE BATTER AGAIN and then fill up more cups to steam. Continue until you run out of batter. This will store at non-humid room temperature for about 3 days. They may harden a little bit as they cool down but you can microwave for few seconds or steam on high heat for 2 minutes or so and they are soft and fluffy again
Recipe Notes
The cups I used to steam the cakes are from Indonesia, but you can definitely use something like this (affiliate link)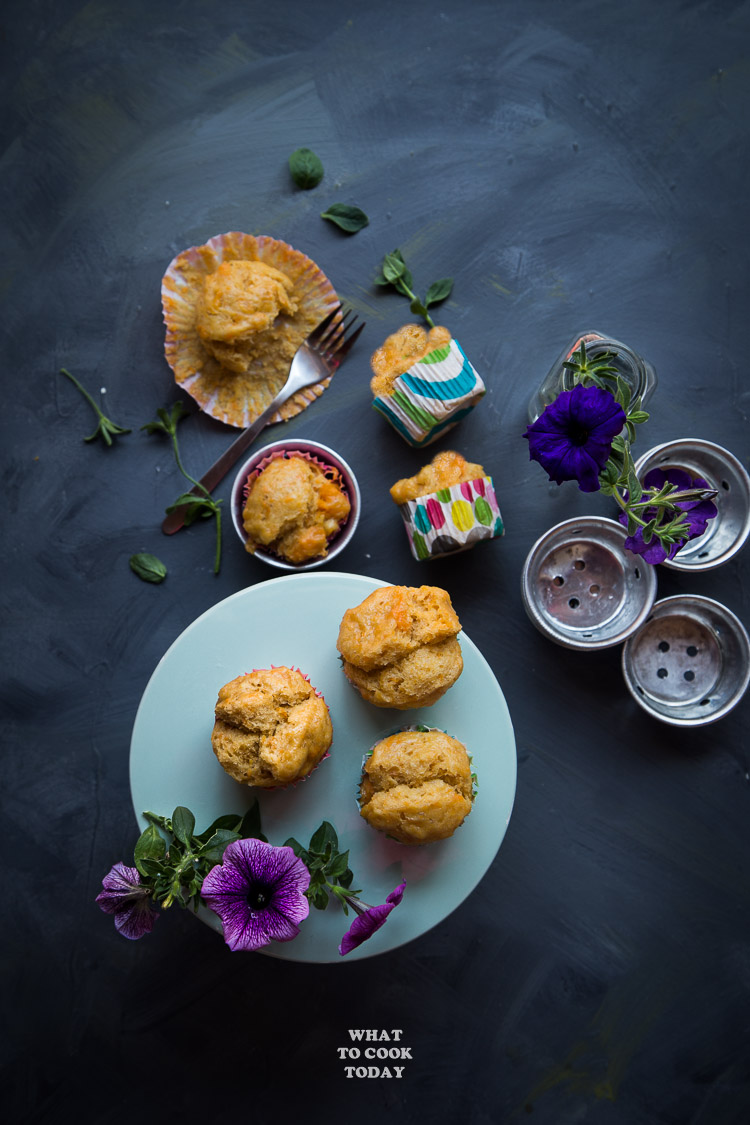 *This post contains affiliate links. You don't pay extra as a consumer if you choose to click on the link and purchase from there. What To Cook Today just receives a small commission from this. That's all. It helps to pay for some of the cost to have this blog up and running. Thank you so much for your support !