Fresh vegetables tossed in Pickled Tea Leaves dressing (Lahpet) and arrays of toppings that give you an amazing texture, flavors, and taste. It's hard to explain. You just have to try it to know what I mean!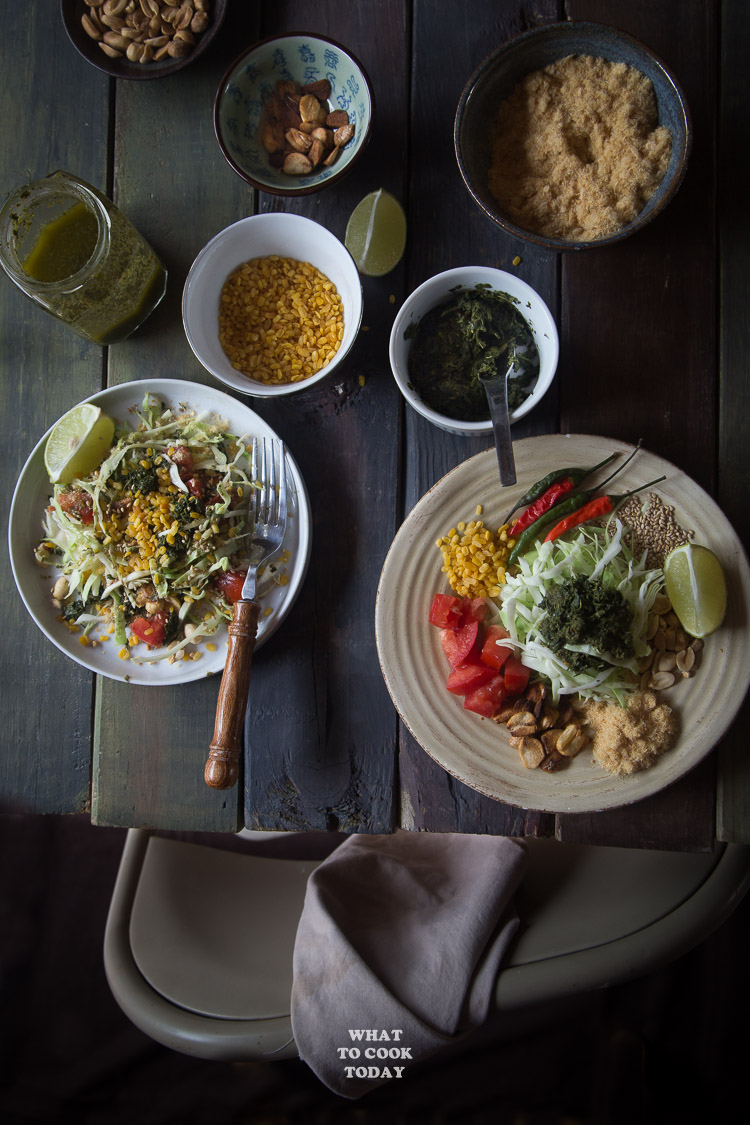 Tonight is the season 7 finale of Game of Thrones (GOT). My heartbeat kinda skips a beat I think! It is one of my most favorite T.V. shows EVER! When a friend of mine introduced me to GOT last year, both hubby and I binge-watching from season 1 to season 5 in a matter of weeks! It was crazy. We were so hooked! We caught up before season 6 started last year!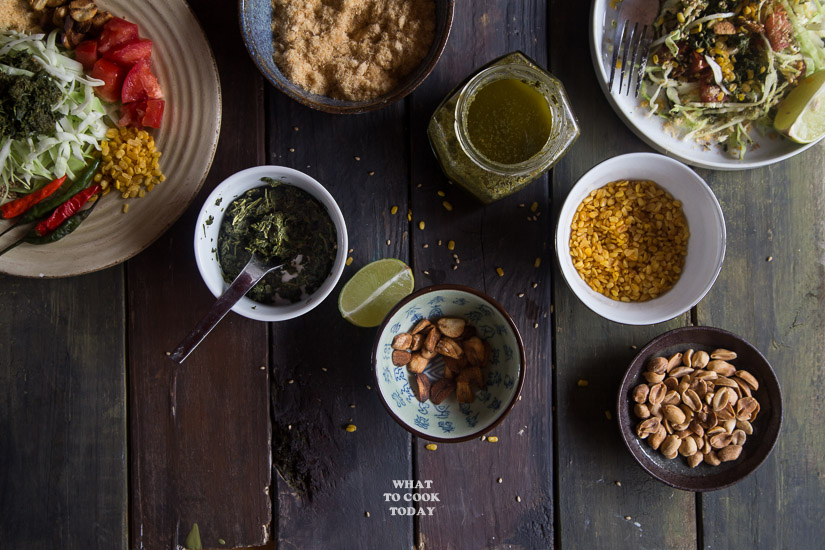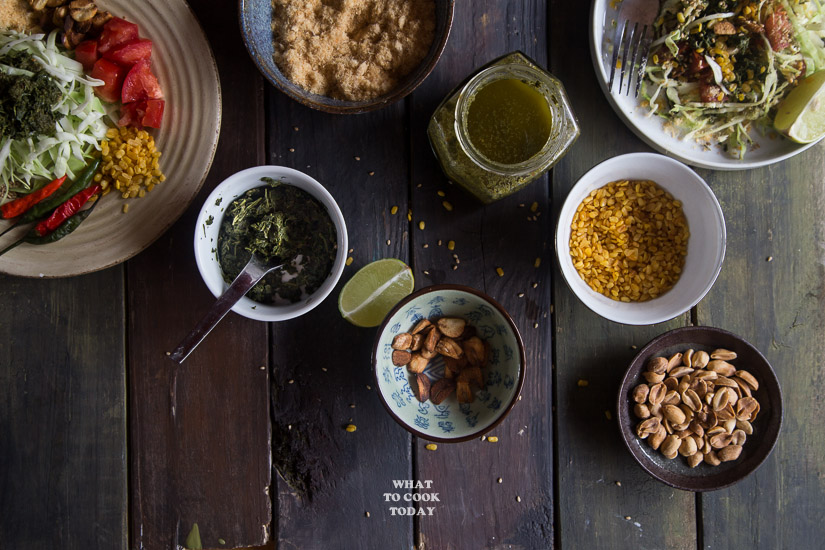 I never expected myself to like the series so much because there were so many gores, asses, and boobs showing up like they were no big deal at all, really!! I usually am not attracted to movies with so much killing, and torture!! But, the story line is good. I think it's good! GOT hardcore fans have been speculating all season long on so many things. So, I'm looking forward to tonight for REAL! Though kinda sad at the same time that we all have to wait for a year or so before we can watch season 8.
I was going to do some dragon theme food to "celebrate" the season finale tonight. I made some "dragon" noodles but they didn't turn out good. So…no dragon noodles tonight! How about Lahpet Thoke? The family didn't seem to mind 🙂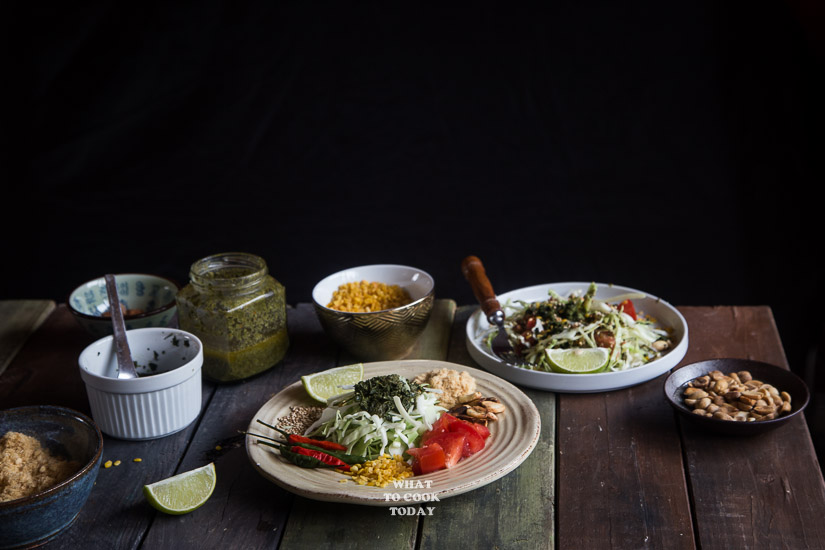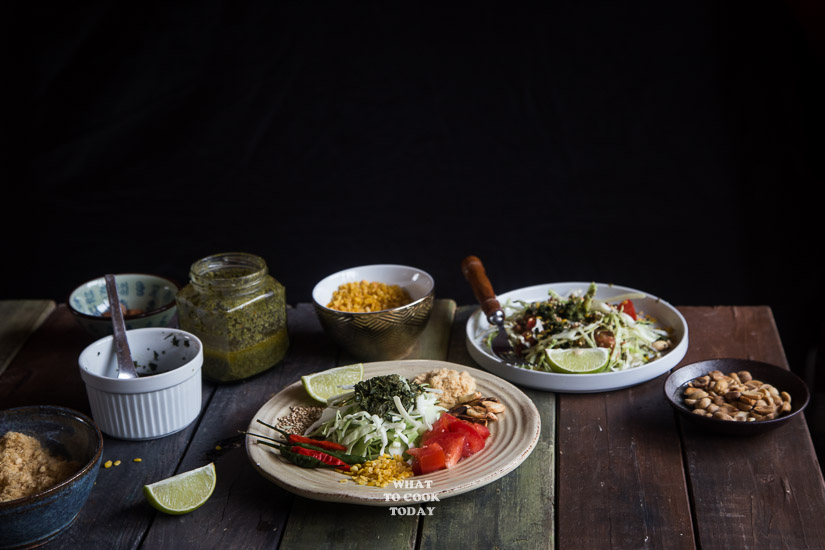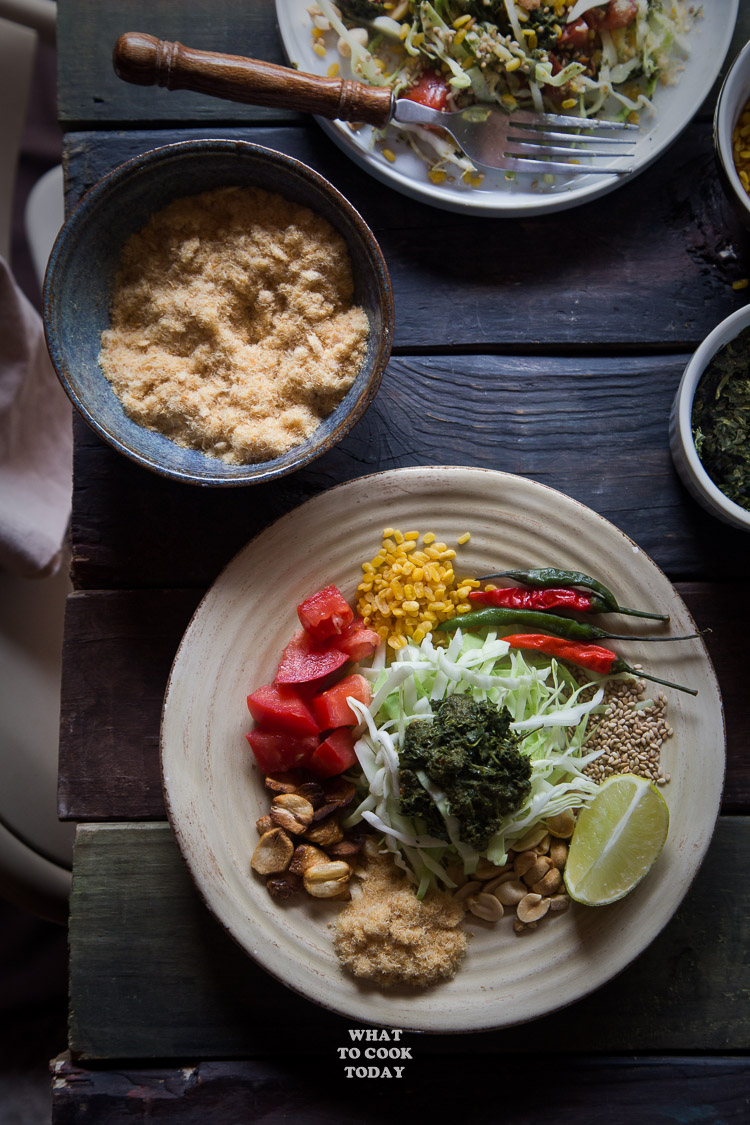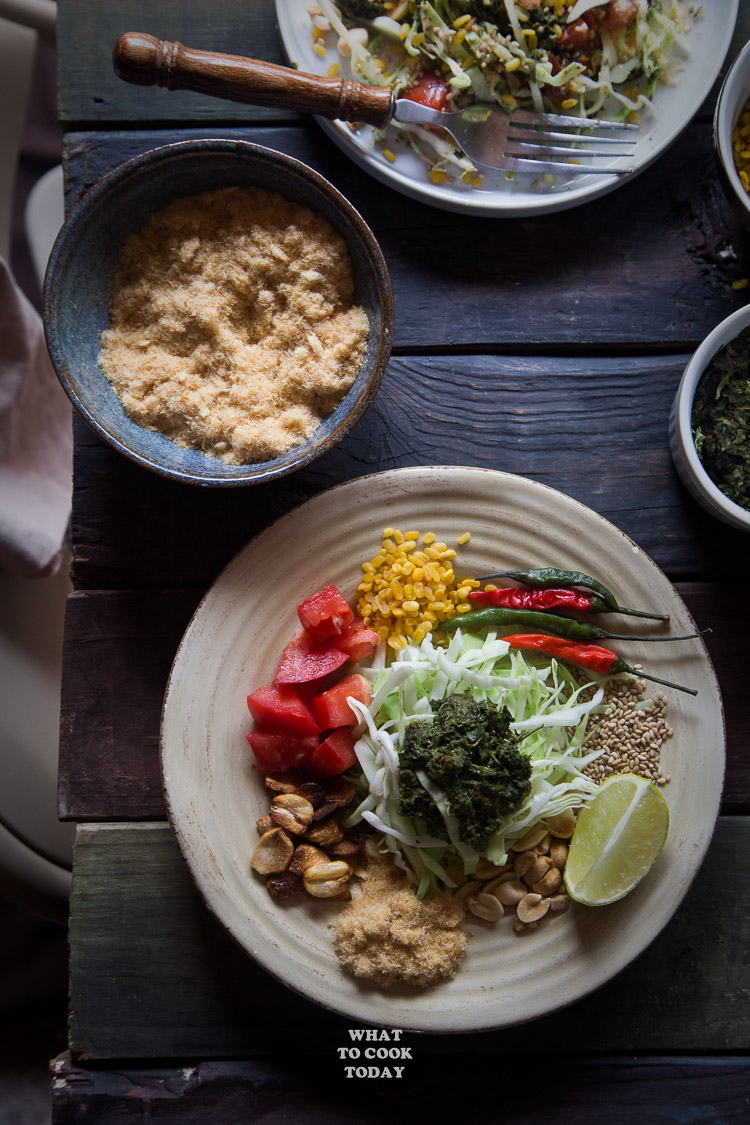 On my previous post on homemade Lahpet, I did mention that I had been eating Laphet Thoke for 3 days in a row. I wasn't exaggerating. I made more Laphet and eat it again next week. I know I'm always a bit at the extreme side when it comes to an addiction. Food addiction there is (or GOT for that matter!).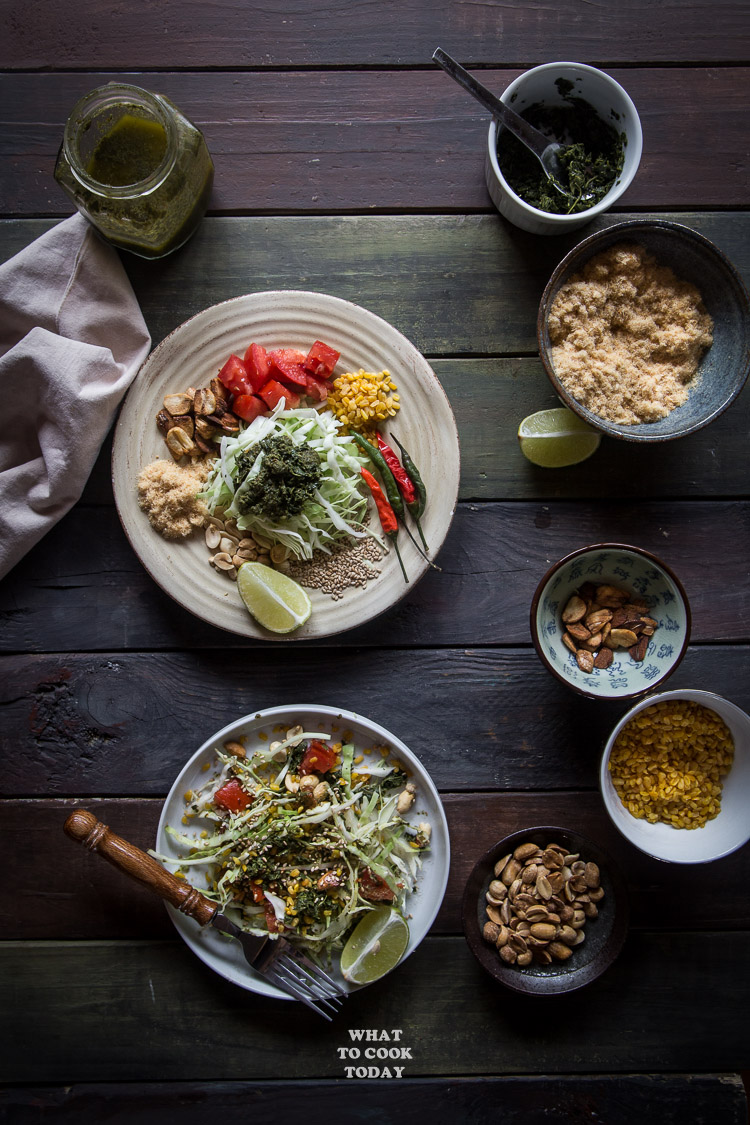 Lahpet Thoke has such a great texture, flavors, and taste. Spicy, tangy, savory, umami…all in one bite!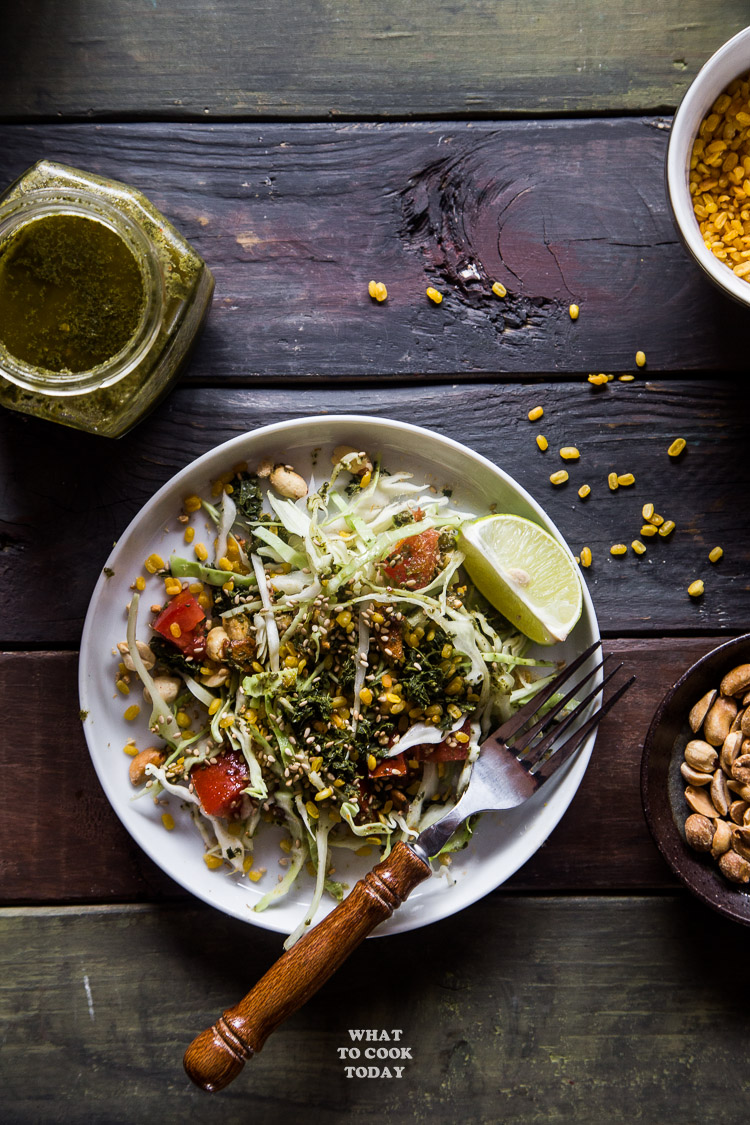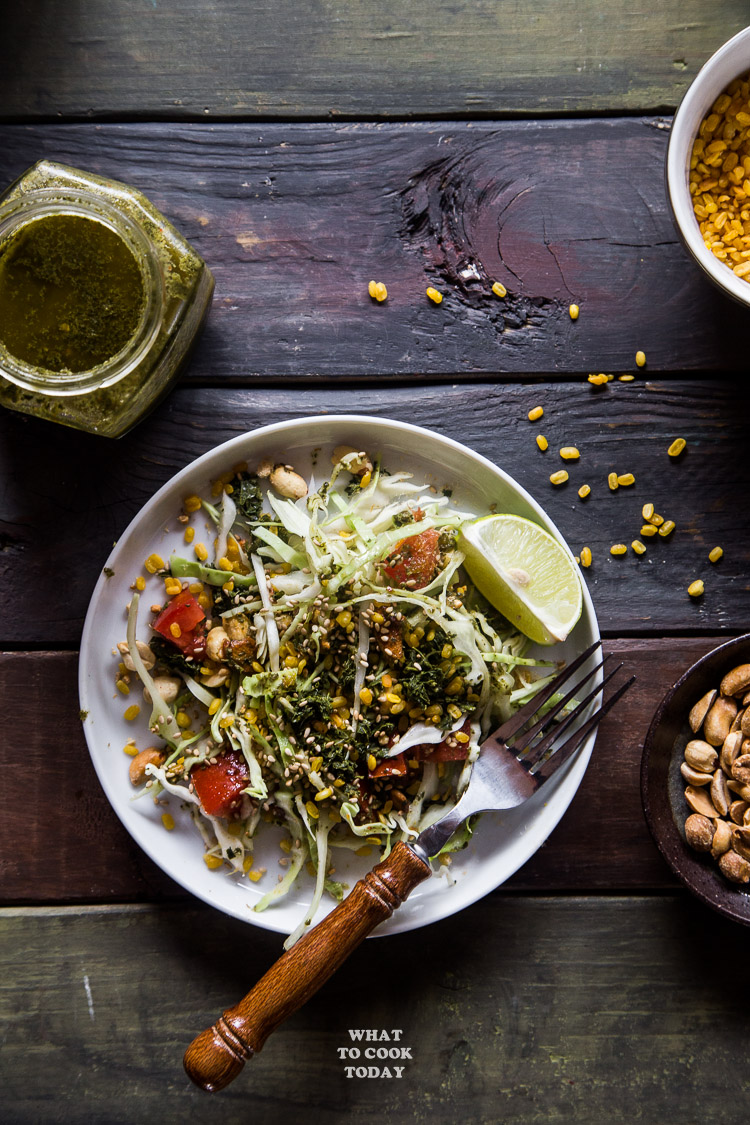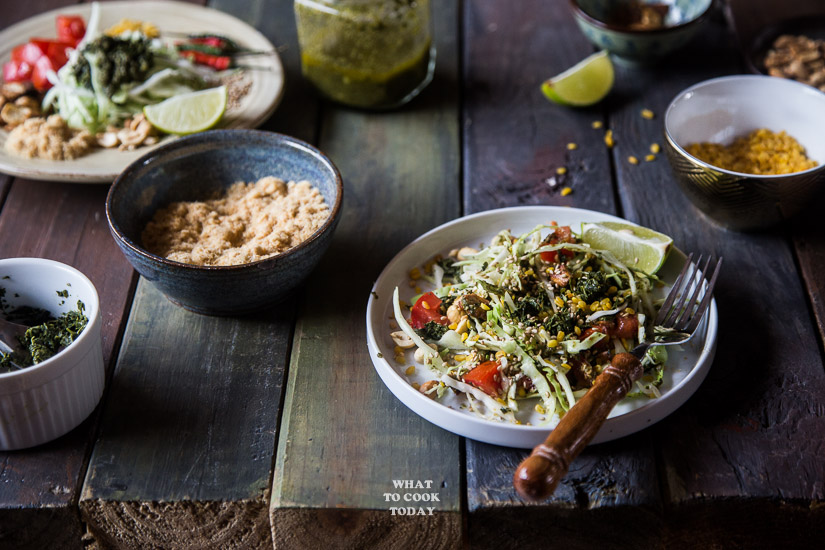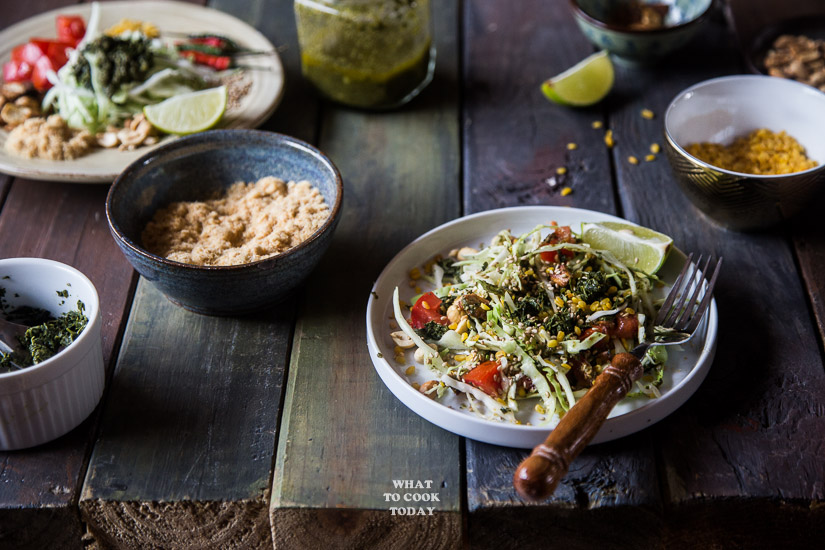 These fried yellow split peas are my kids favorite. I had to hide it from them so that we had enough for the salad LOL! It's so fun to munch on them on their own too!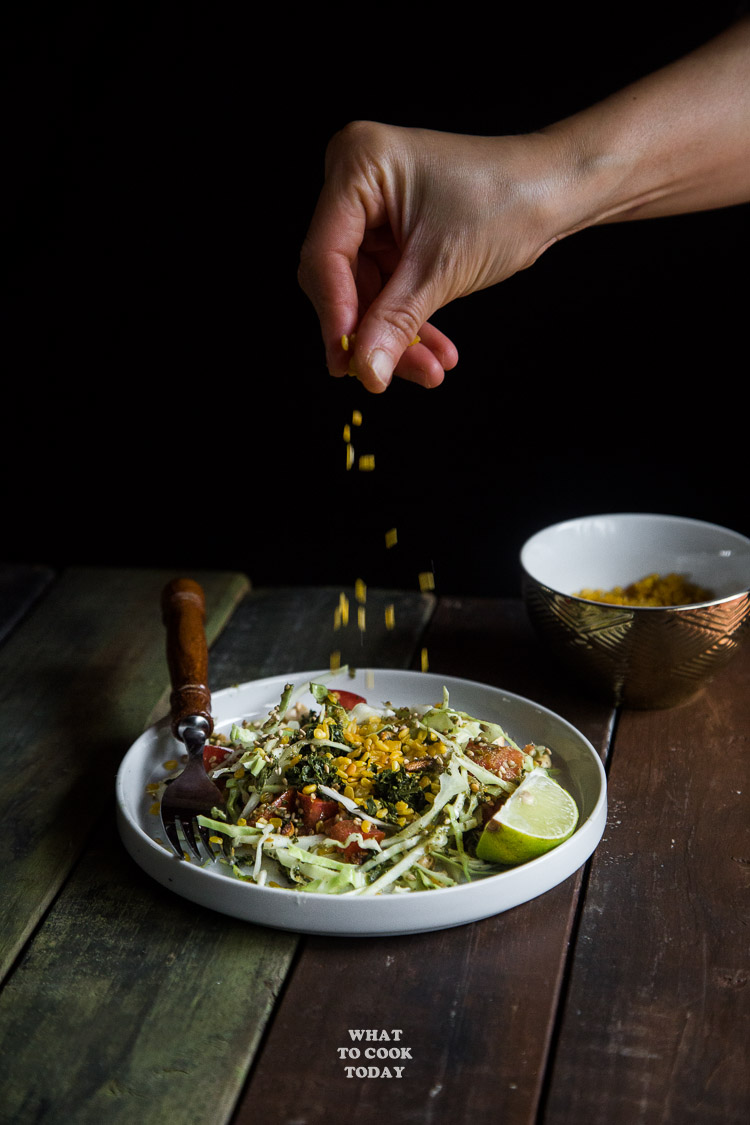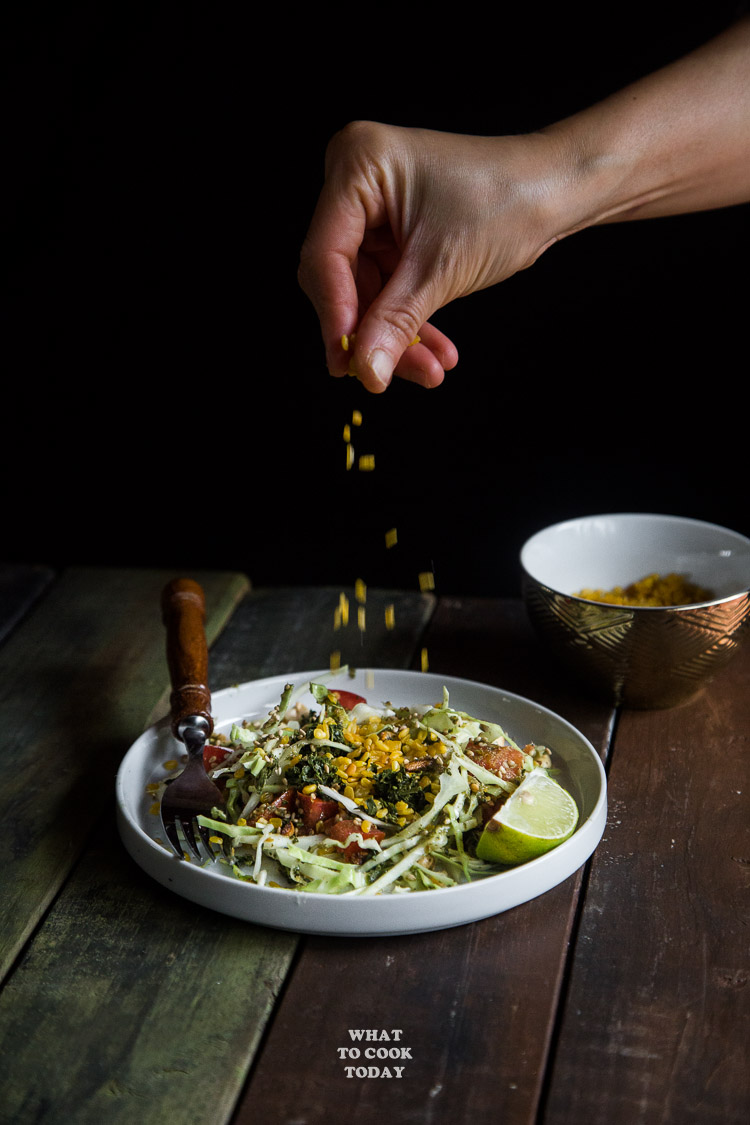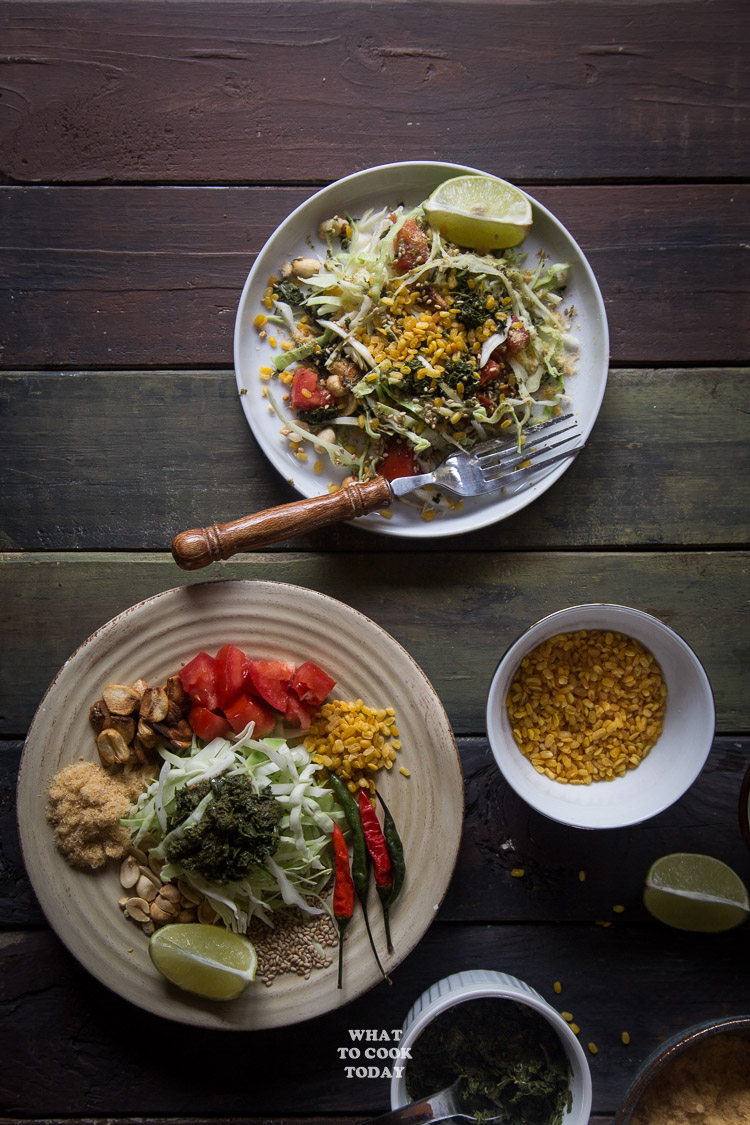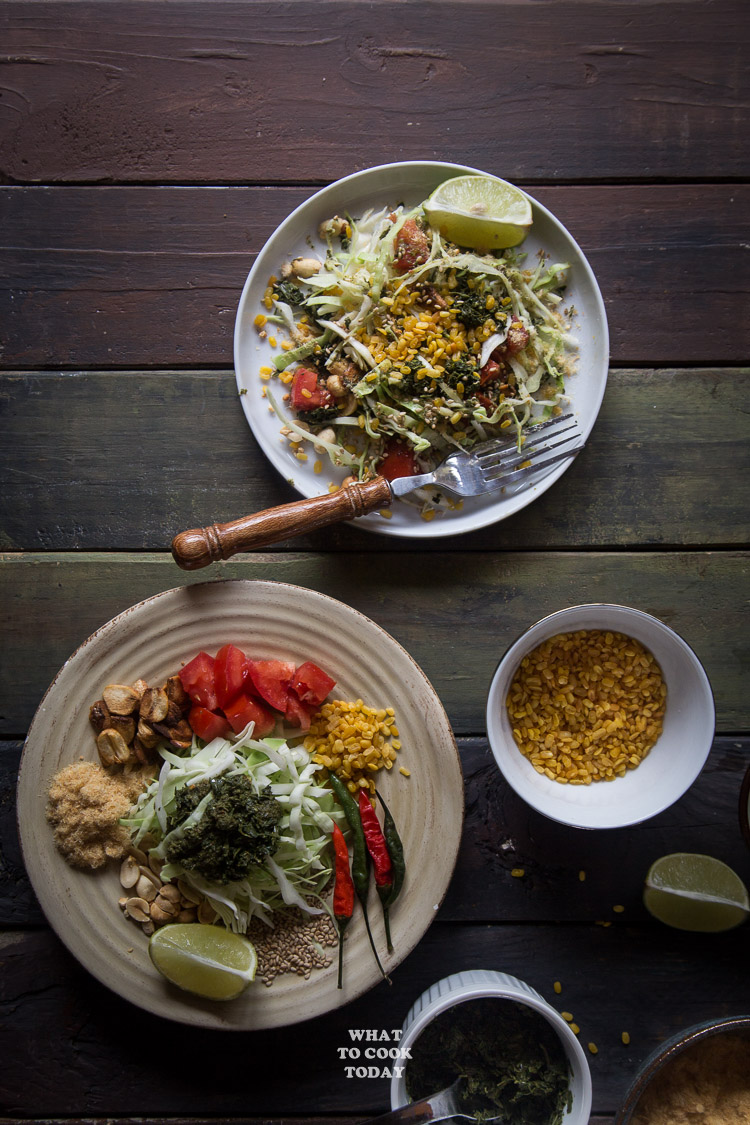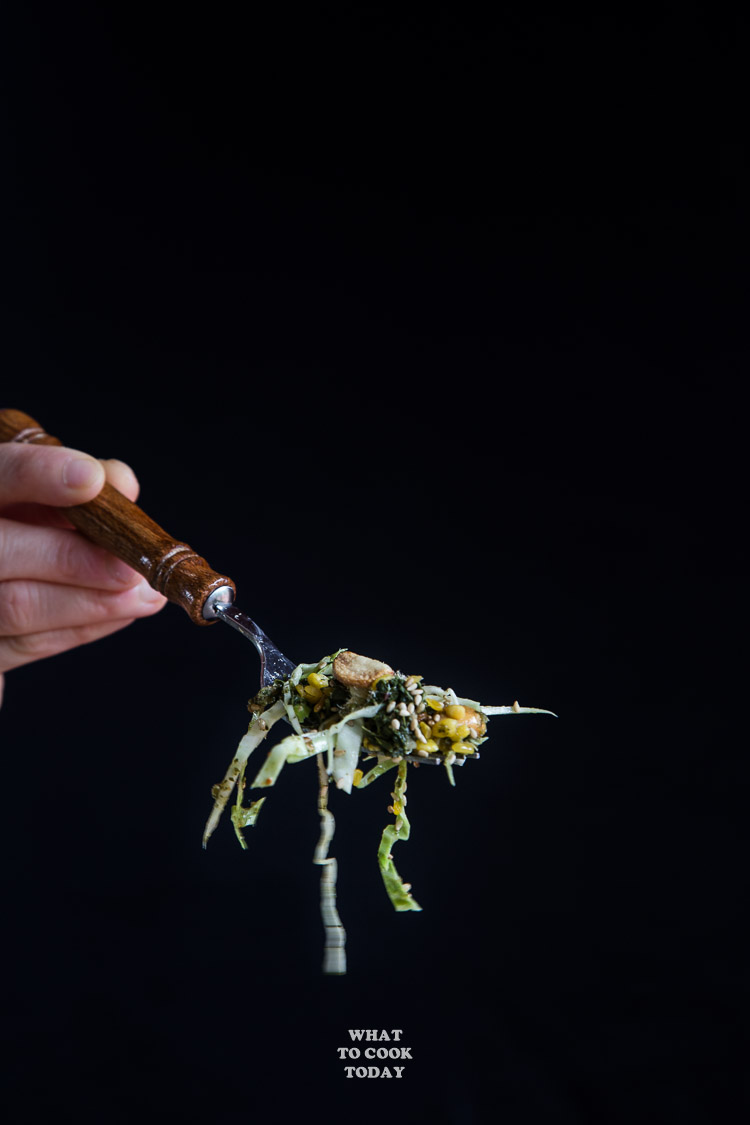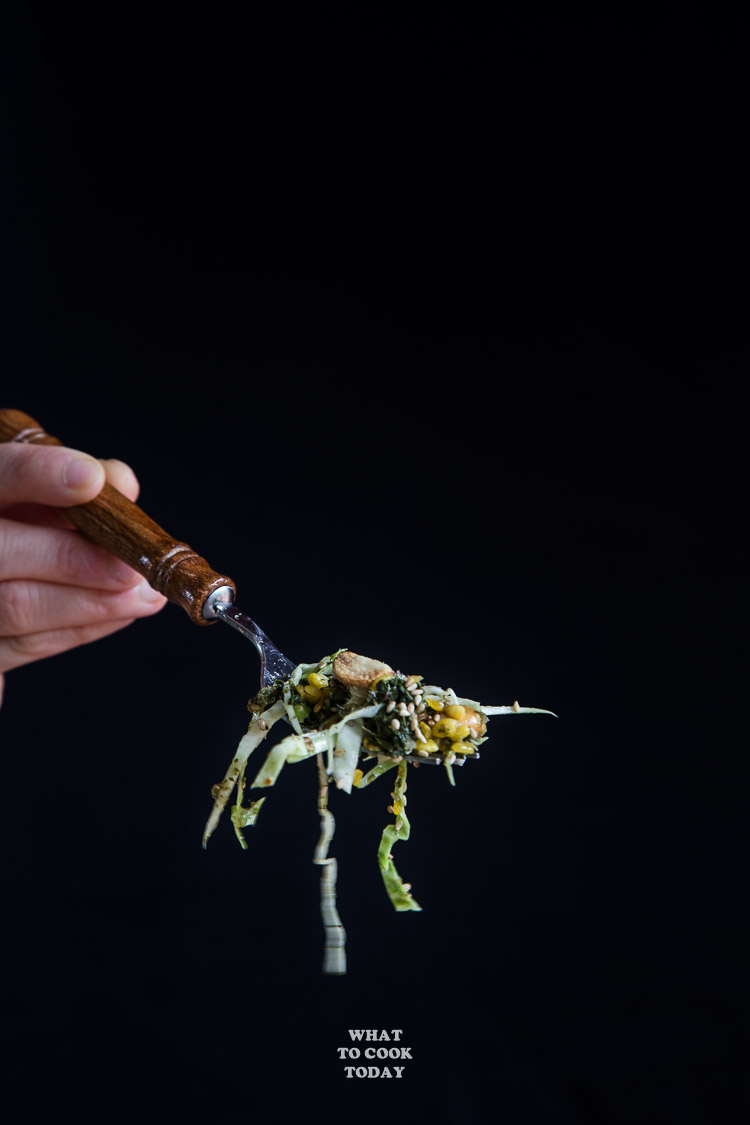 My favorite part of eating salad…(drum rollllll)…is the few last bits! I love scooping up those bits and pieces into my mouth! The best ever!


*This post contains affiliate links. You don't pay extra as a consumer if you choose to click on the link and purchase from there. What To Cook Today just receives a small commission from this. That's all. It helps to pay for some of the cost to have this blog up and running. Thank you so much for your support !
Recipe is adapted from Burma Superstar (Ten Speed Press) and tips from my Burmese friend 🙂 Thank you!
Lahpet Thoke (Burmese Pickled Tea Leaves Salad)
Ingredients
2

cups

thinly shredded cabbage

2

Roma tomatoes

seeded and diced

3-4

Tbsp

Lahpet dressing

see notes
Garlic chips:
20

large cloves of garlic

peeled and thinly sliced

Cooking oil for frying
Fried yellow split peas:
1

cup

yellow split peas

soaked for at least 4 hours

Cooking oil for frying

Salt to taste
Other toppings:
¼

cup

roasted peanuts

2-3

red/green Thai chili

finely chopped
Instructions
Making garlic chips:
Preheat about 1 inch of oil in a medium size pan. When the oil is hot, lower the heat to medium and add the slices of garlic. Watch it closely and if the garlic browns too quickly, remove from the heat. Place the fried garlic on an absorbent paper towel and store in a air-tight container
Making fried yellow split peas:
Drain off the soaking water. Preheat about 2 inches of oil in a medium size pan. When the oil is hot enough, add the split peas. They will bubble. Lower the heat to medium and fry until they are slightly golden brown, about 15 minutes. Remove the peas to absorbent paper towel. Season with some salt and store in a air-tight container
Making the shrimp floss:
Soak the dried shrimp in warm water for about 15 minutes. Drain off water, pat them dry and put in a food processor and process into a powder/floss like texture. Preheat a small to medium size pan on medium heat and stir fry the shrimp floss on the dry pan until fragrant and dry, about 15-20 minutes. Remove from the heat and store in the jar in the refrigerator for a month or so
Assembling the salad:
This salad is typically served on a platter with sections to put in all the ingredients separately. I just serve everything in one bowl. Place the cabbage and the rest of the ingredients in a large salad bowl. Mix everything to make sure the veggies are coated with dressing. Topped with garlic chips, fried yellow split peas, shrimp floss, and the rest of the toppings. Give it a final toss and serve
Nutrition
Nutrition Facts
Lahpet Thoke (Burmese Pickled Tea Leaves Salad)
Amount per Serving
% Daily Value*
* Percent Daily Values are based on a 2000 calorie diet.
CHECK OUT THESE OTHER BURMESE RECIPES:
BURMESE SEMOLINA CAKE (SHWE GYI SANWIN MAKIN)
MANDALAY MEE SHAY
BURMESE COCONUT CHICKPEAS NOODLE SOUP (OHN-NO KHAO SWE)