Chicken pieces are cooked in aromatic kam heong sauce. They are easy to make and super delicious.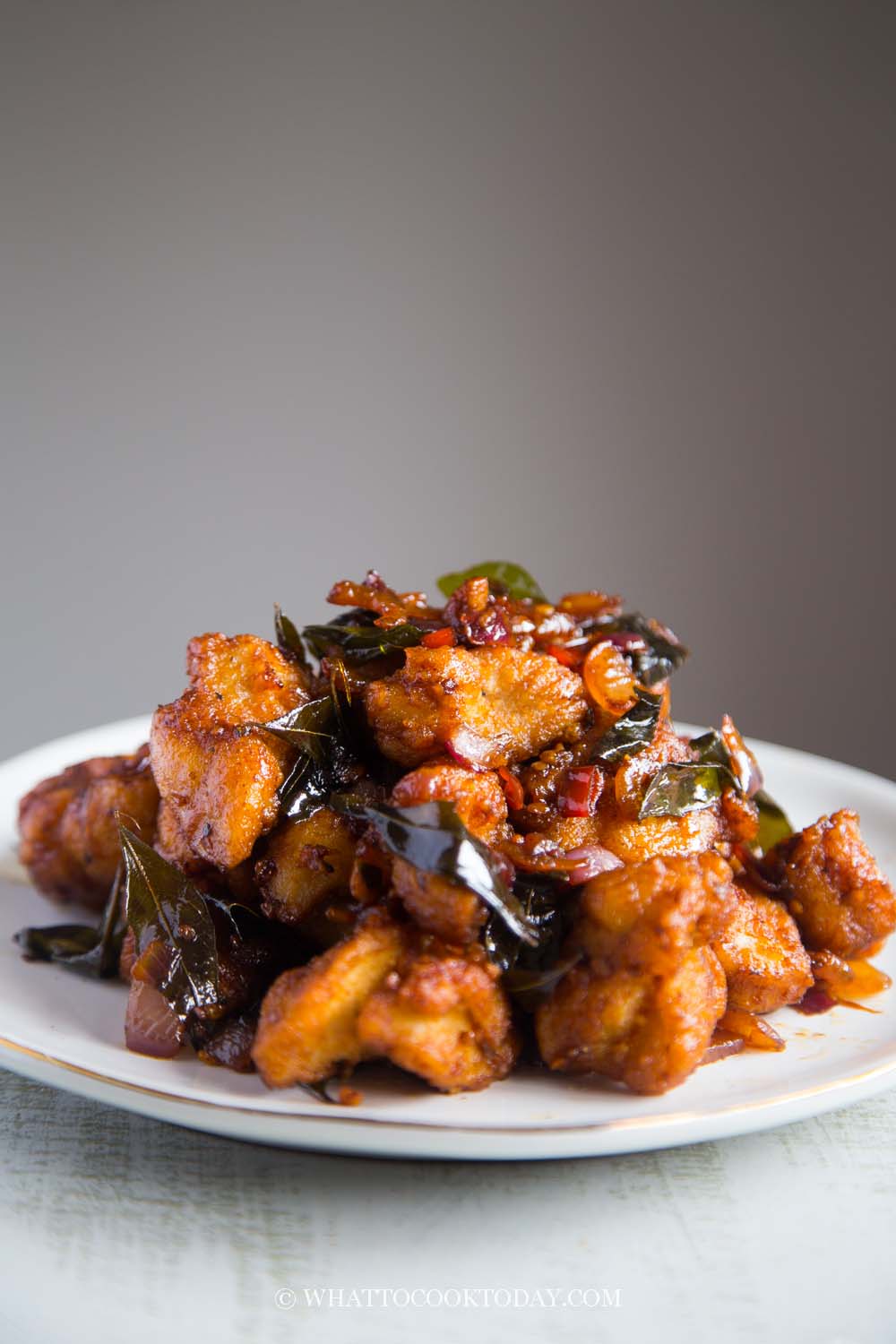 This recipe is inspired by the kam heong lala I made a while ago with few tweaks. I wrote in more details about what kam heong is in that post if you are interested. Basically, kam heong sauce is a fusion of Chinese, Malay, and Indians.
Chinese elements: dried shrimp, light soy sauce, dark soy sauce, oyster sauce
Malay and Indian elements: curry powder, curry leaves
The combinations of all these different elements create a very complex flavor. A good one at that! The best part is, this dish is not complicated to make.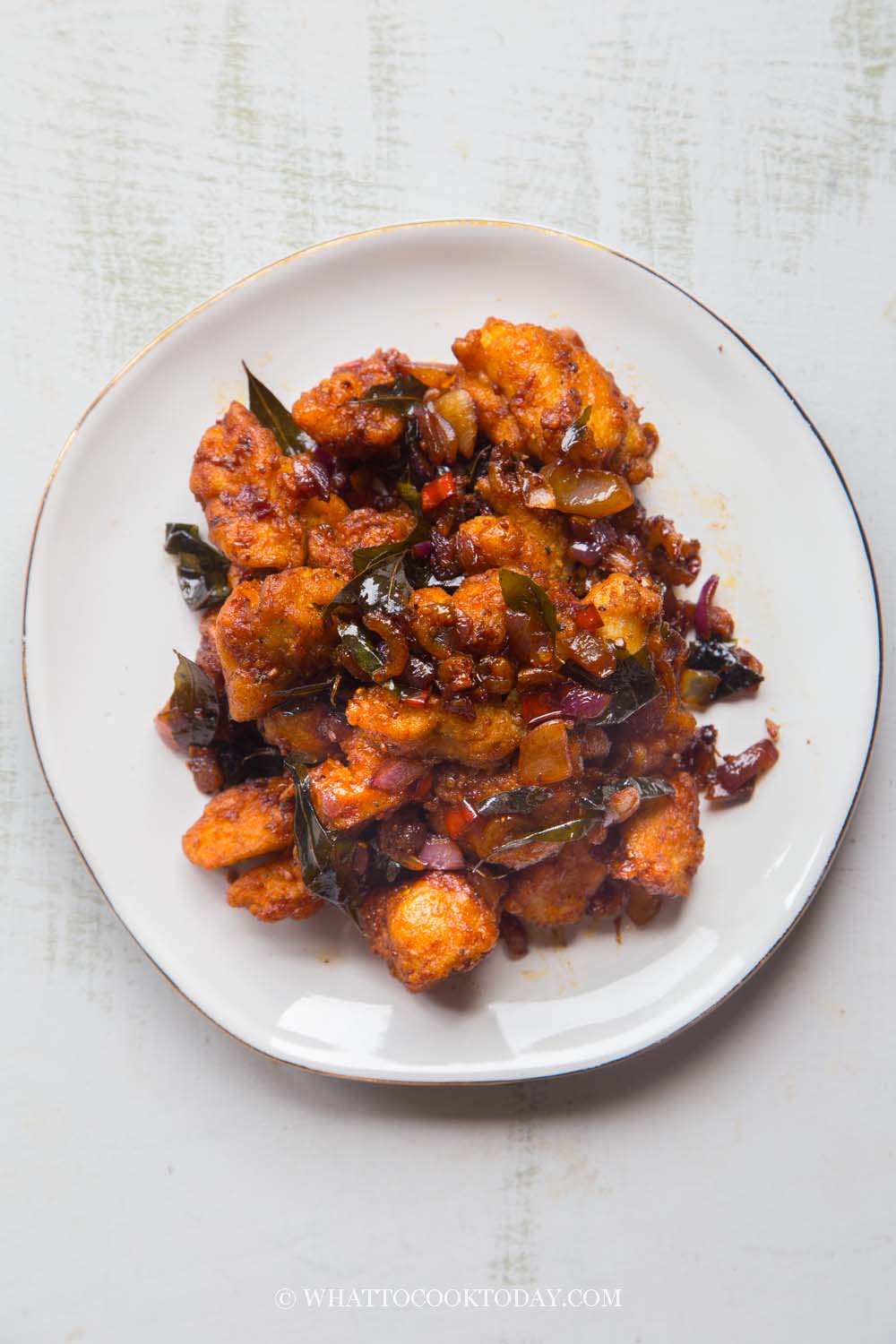 For a healthier version
The chicken is usually marinated and deep-fried, but you can pan fry the chicken pieces instead. That alone cuts down on calories significantly 🙂

How to make kam heong chicken in a few simple steps
In this step-by-step tutorial, I showed how kam heong chicken is made with the deep-fried method
1. Soak the dried shrimp with water. Save the soaking liquid for later. Pat the chicken pieces dry with an absorbent paper towel. Marinade the chicken for at least 1 hour or overnight in the fridge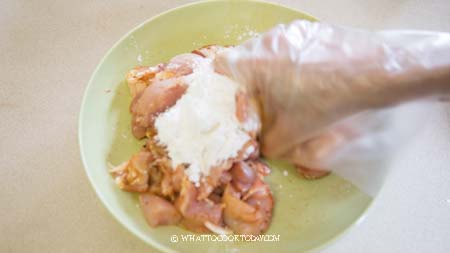 2. Mix all ingredients for kam heong sauce in a bowl


3. If you choose to deep fry, preheat about 2 inches of oil in a pan over medium heat. When you test the oil with a skewer, you'll see bubbles around it, the oil is ready. Fry the chicken pieces in batches until they are golden brown and remove from the oil. Continue with the rest of the batch.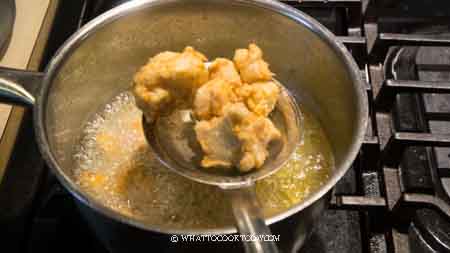 4. You can also fry for a second time for extra crunchy chicken. The second round should be faster because all we are doing is frying the chicken to make it crispier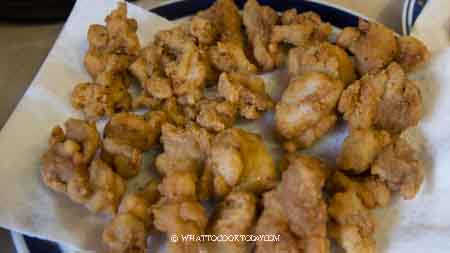 5. Add about 3 Tbsp of oil to the wok/pan. Stir fry onion and garlic until fragrant, about 3 minutes or so


6. Add the soaked dried shrimp and curry leaves and stir fry for another minute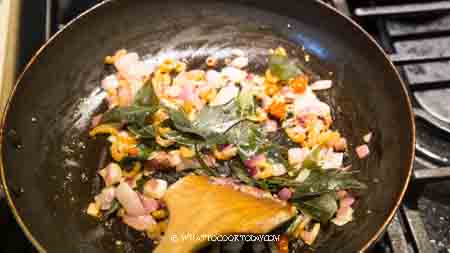 7. Add the seasonings followed by water + soaking liquid from the dried shrimp to make up to 100 ml. Simmer until the sauce is slightly reduced. Have a taste and adjust to your taste preference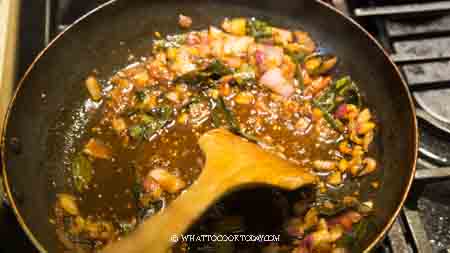 8. Add the chicken pieces and stir to combine and make sure the chicken pieces are coated with the sauce. Serve warm with rice as part of a multi-course meal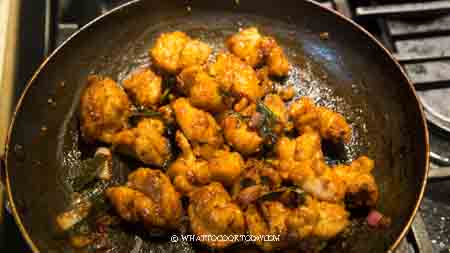 Did you make this kam heong chicken recipe?
I love it when you guys snap a photo and tag to show me what you've made 🙂 Simply tag me @WhatToCookToday #WhatToCookToday on Instagram and I'll be sure to stop by and take a peek for real!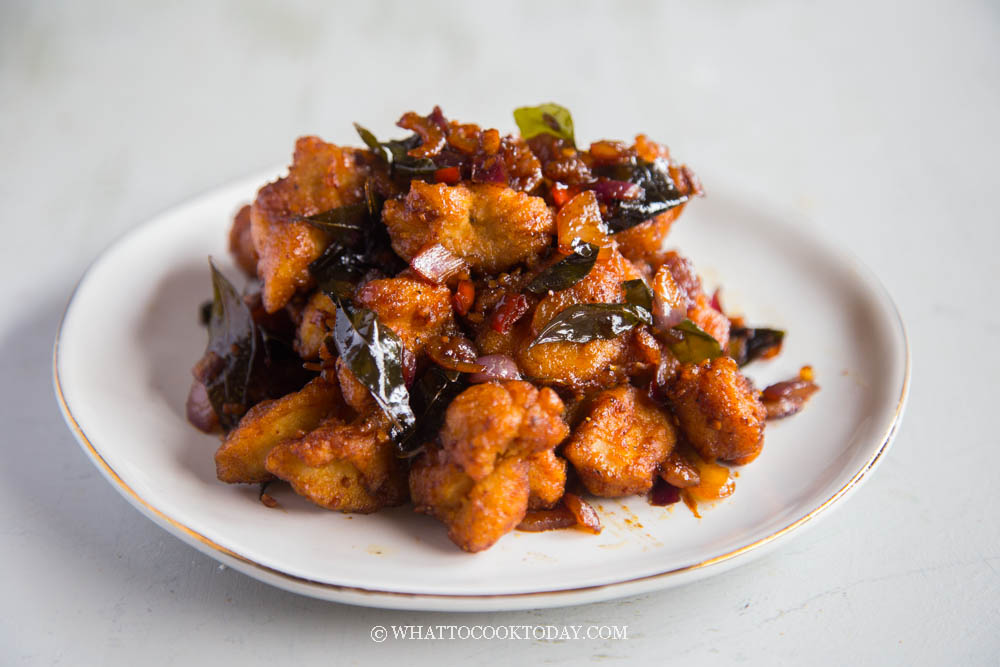 This recipe was originally published on September 1, 2021. I have updated the recipe for improvement and included video tutorial on August 3, 2022.
Kam Heong Chicken (Golden Fragrant Chicken)
Ingredients
Instructions
Soak the dried shrimp with water. Save the soaking liquid for later
Marinate the chicken pieces:
Pat the chicken pieces dry with an absorbent paper towel. Marinade the chicken for at least 1 hour or overnight in the fridge. If you plan to marinate overnight, add the cornstarch on the day you plan to cook it. Get the chicken out from the fridge for about 1 hour so they won't be cold, then add the cornstarch and mix
Fry the chicken pieces:
Mix all ingredients for kam heong sauce in a bowl

If you choose to deep fry, preheat about 2 inches of oil in a pan over medium heat. When you test the oil with a skewer, you'll see bubbles around it, the oil is ready

Fry the chicken pieces in batches until they are golden brown and remove from the oil. Continue with the rest of the batch. You can also fry for a second time for extra crunchy chicken. The second round should be faster because all we are doing is frying the chicken to make it crispier

You can also pan fry the chicken if you don't want to deep fry. Preheat a wok or a pan. Add about 3 Tbsp of cooking oil. Pan fry the chicken until they are slightly charred and cooked through. Remove from the pan
Prepare kam heong sauce:
Add about 3 Tbsp of oil to the wok/pan. Stir fry onion and garlic until fragrant, about 3 minutes or so. Add the soaked dried shrimp and curry leaves and stir fry for another minute. Add the seasonings followed by water + soaking liquid from the dried shrimp to make up to 100 ml. Simmer until the sauce is slightly reduced. Have a taste and adjust to your taste preference
Put everything together:
Add the chicken pieces and stir to combine and make sure the chicken pieces are coated with the sauce

Serve warm with rice as part of a multi-course meal
Nutrition
Serving:
1
serving
|
Calories:
293
kcal
|
Carbohydrates:
26
g
|
Protein:
32
g
|
Fat:
6
g
|
Saturated Fat:
1
g
|
Polyunsaturated Fat:
2
g
|
Monounsaturated Fat:
2
g
|
Trans Fat:
1
g
|
Cholesterol:
204
mg
|
Sodium:
1396
mg
|
Potassium:
544
mg
|
Fiber:
2
g
|
Sugar:
10
g
|
Vitamin A:
469
IU
|
Vitamin C:
101
mg
|
Calcium:
84
mg
|
Iron:
3
mg