Learn how to make this old-school Chinese crispy snack known as ma hwa/mahua. The dough is shaped and then fried and coated with crystallized sugar. It is easy and fun to make.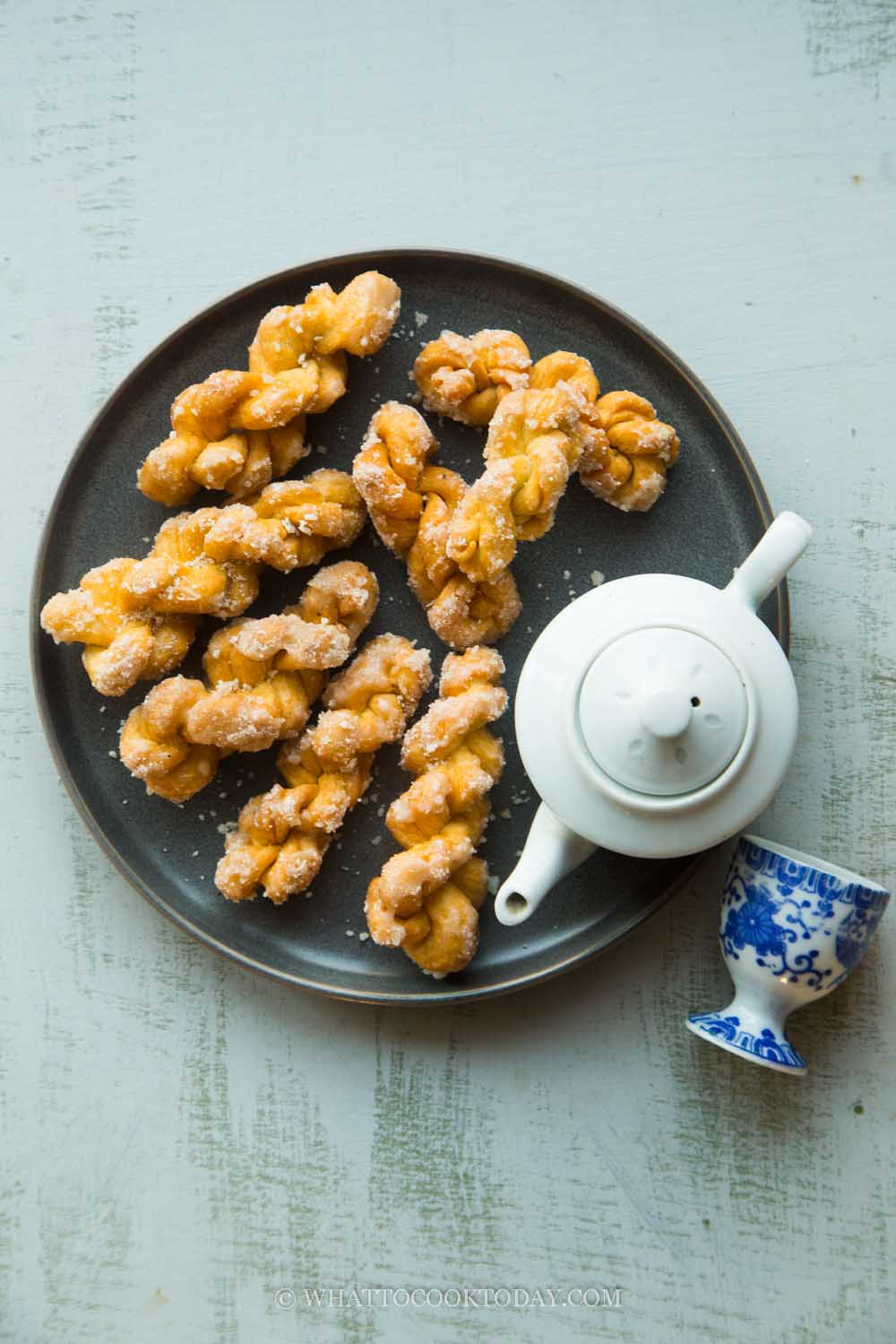 What is ma hwa/mahua ?
Ma hwa is basically a twisted-shaped lightly sweetened dough fried until crispy and sometimes coated with crystallized sugar. In Indonesia,we call this Kue Untir Untir or kue tambang. Untir means twisted. Most Chinese will tell you that they grow up with ma hwa as a snack when they were kids. It's one of those foods that makes you feel nostalgic.
Ingredients
If you take a look at the ingredients, they are what most people usually would have in their pantry.
1. All-purpose flour
You can also use bread flour
2. Egg
I use large egg, about 58-60 grams with the shell
3. Baking powder
Baking powder is the leavener and helps to puff up the ma hwa
4. Baking soda
Baking soda is also the leavener in this recipe to maximize the flavor and the rise. Do not omit. It also helps to brown the dough during frying
5. Sugar
I usually use granulated sugar. You can also use caster sugar or other sugar substitute of your choice
6. Water
Water is added to help the dough comes together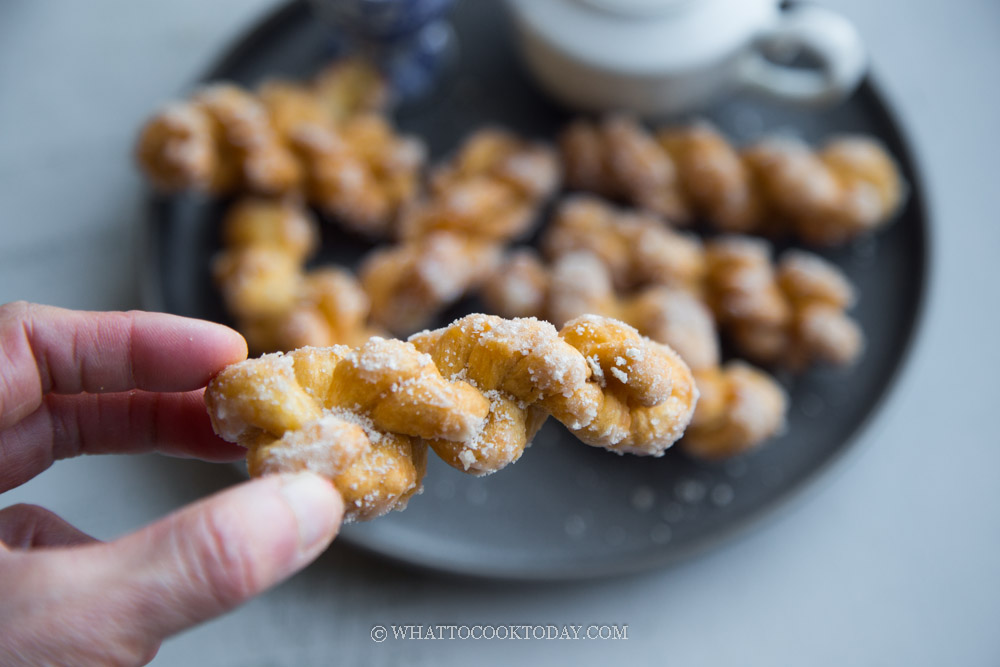 How to make easy ma hwa from scratch
1. Add flour, baking powder, baking soda, and sugar in a mixing bowl. Whisk to combine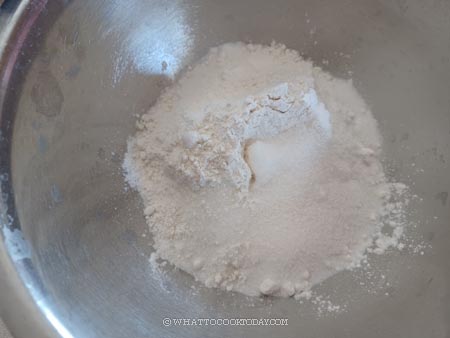 2. Add beaten egg and 1/2 Tbsp of water. Knead into a dough. If it feels too dry, add a bit of water, teaspoon by teaspoon. The dough won't be smooth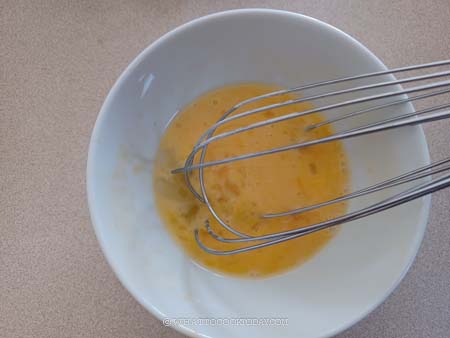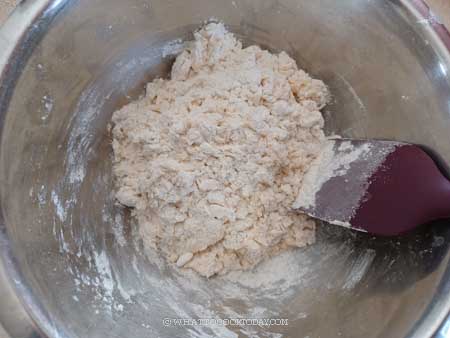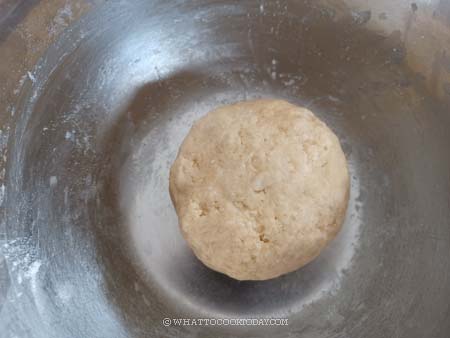 3. Wrap it with plastic wrap and rest for 1 hour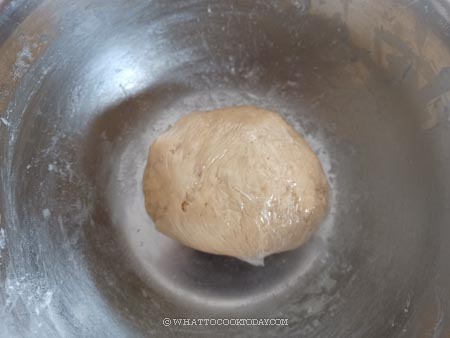 4. Dust your work surface and rolling pin with some flour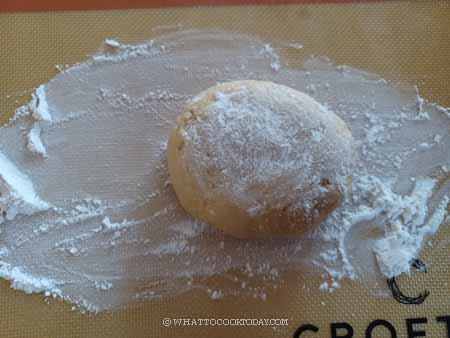 5. Roll it out to about 1/4-inch thick (about 5-6 mm). Make it as square or rectangle as you can, it doesn't have to be perfect. Dust with some flour as needed if the dough gets a bit sticky.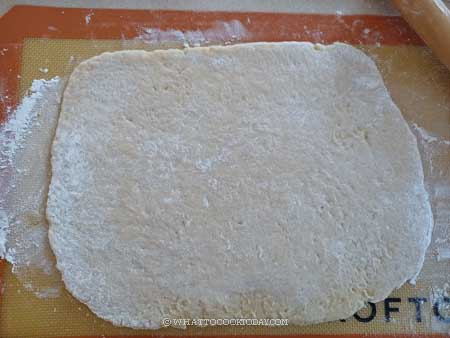 6. Use a pizza cutter or a bench scraper or a knife to cut the dough into about 3/4-inch (about 2 cm) wide. You will get some shorter ones at both ends. Keep the dough covered and work with one at a time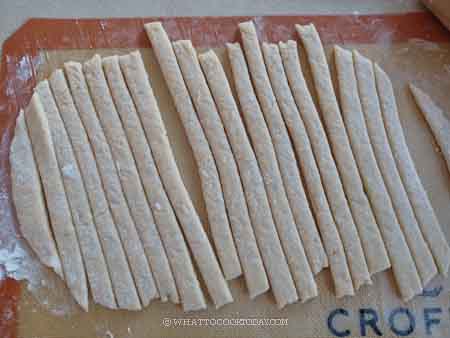 7. Take one dough and roll into about 14 inches (about 35 cm) long strip.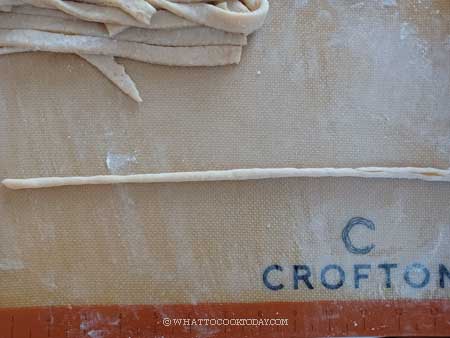 8. Fold into half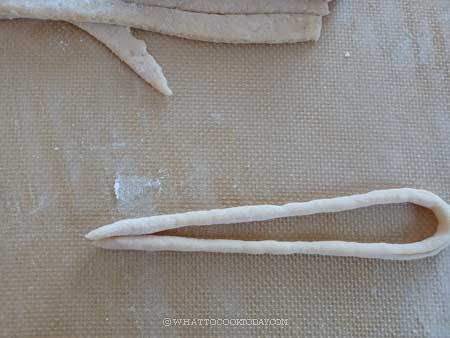 9. While holding one end with your fingers, twist the other end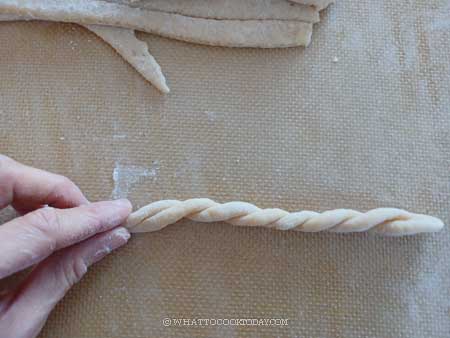 10. Then twist again on its length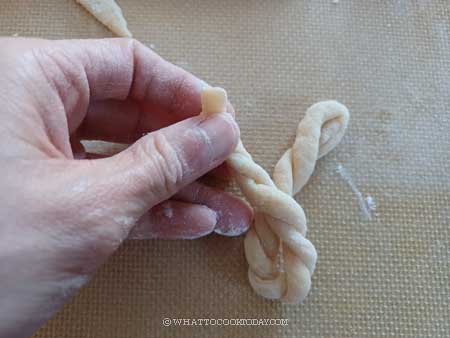 11. Tuck the tail into one of the loop and lightly press to seal the end. Repeat with the rest of the dough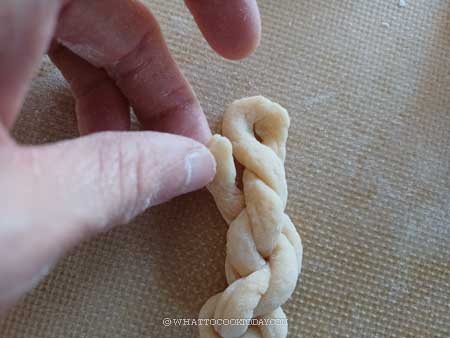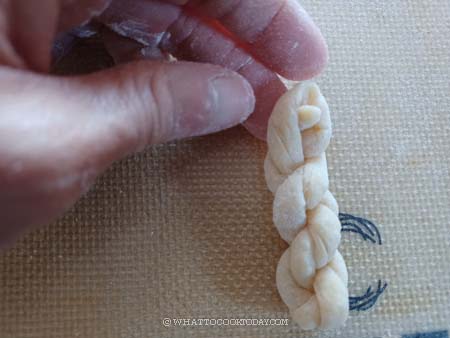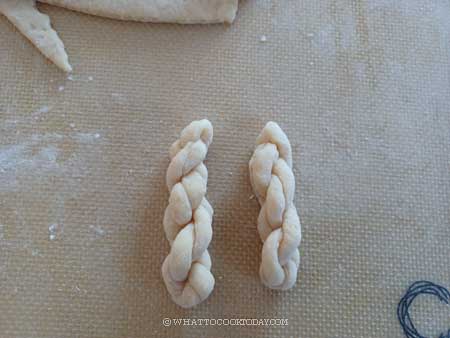 12. Keep the shaped dough covered. Rest for 15 minutes before frying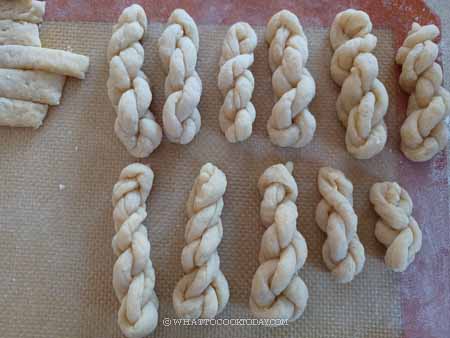 13. Preheat about 2 inches of oil over low heat. The oil should be just warm and not sizzling hot. If you stick a skewer in the oil and there are bubbles around it, the oil is too hot. When ready to fry, put about 4-5 dough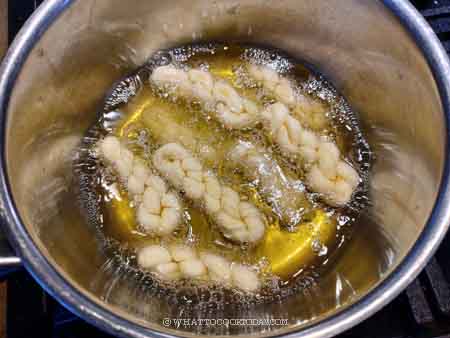 14. Fry slowly until they start to turn golden brown slightly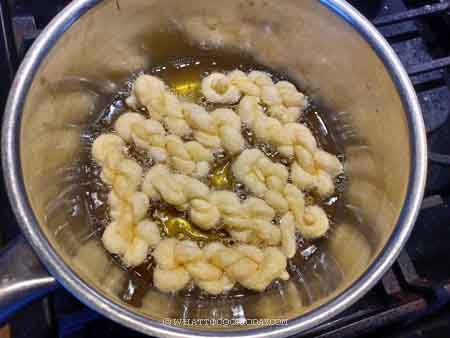 15. Then you can increase the heat to medium and fry until they are golden brown and crispy. Remember to fry in batches, as the ma hwa will puff up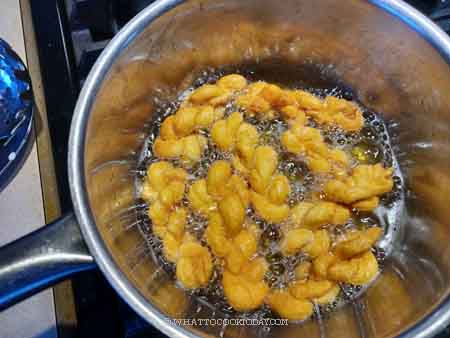 16. Put the fried ma hwa on absorbent paper towel and repeat with the rest. Let the ma hwa cools down completely if you want to frost them with sugar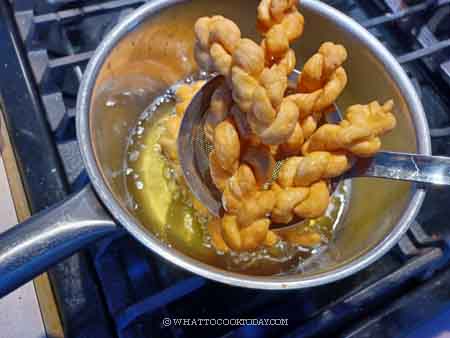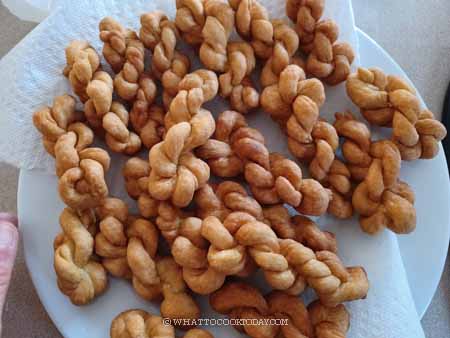 17. Put sugar and water in a large skillet or pan over medium-low heat. Bring to a simmer. You will see bubbles and sugar will start to get thicken. If you pick up a bit of the sugar with a spatula and touch it with your finger, it will be sticky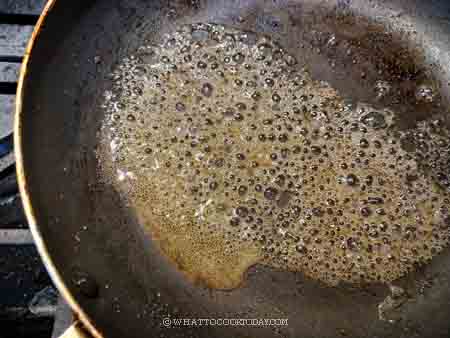 18. Add the fried ma hwa and keep stirring over medium-low heat to evenly coat the fried dough with the sugar. The sugar will gradually turn white and crystallize into sand grains texture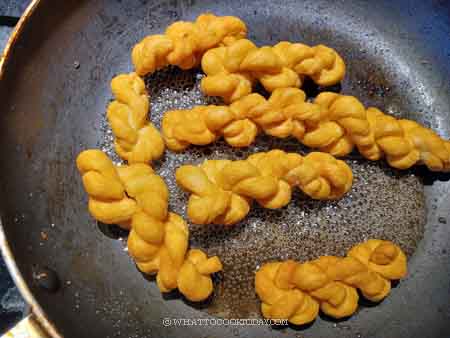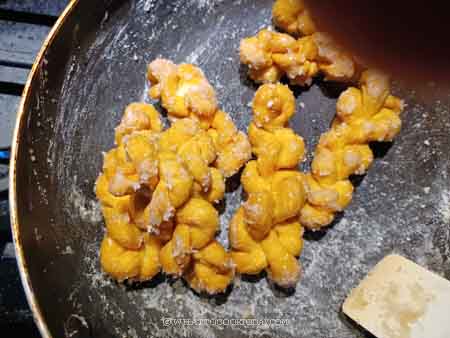 19. Remove from the heat and transfer to a baking sheet or a large plate lined with parchment paper. Let them cool down completely. They will harden into crispy fried dough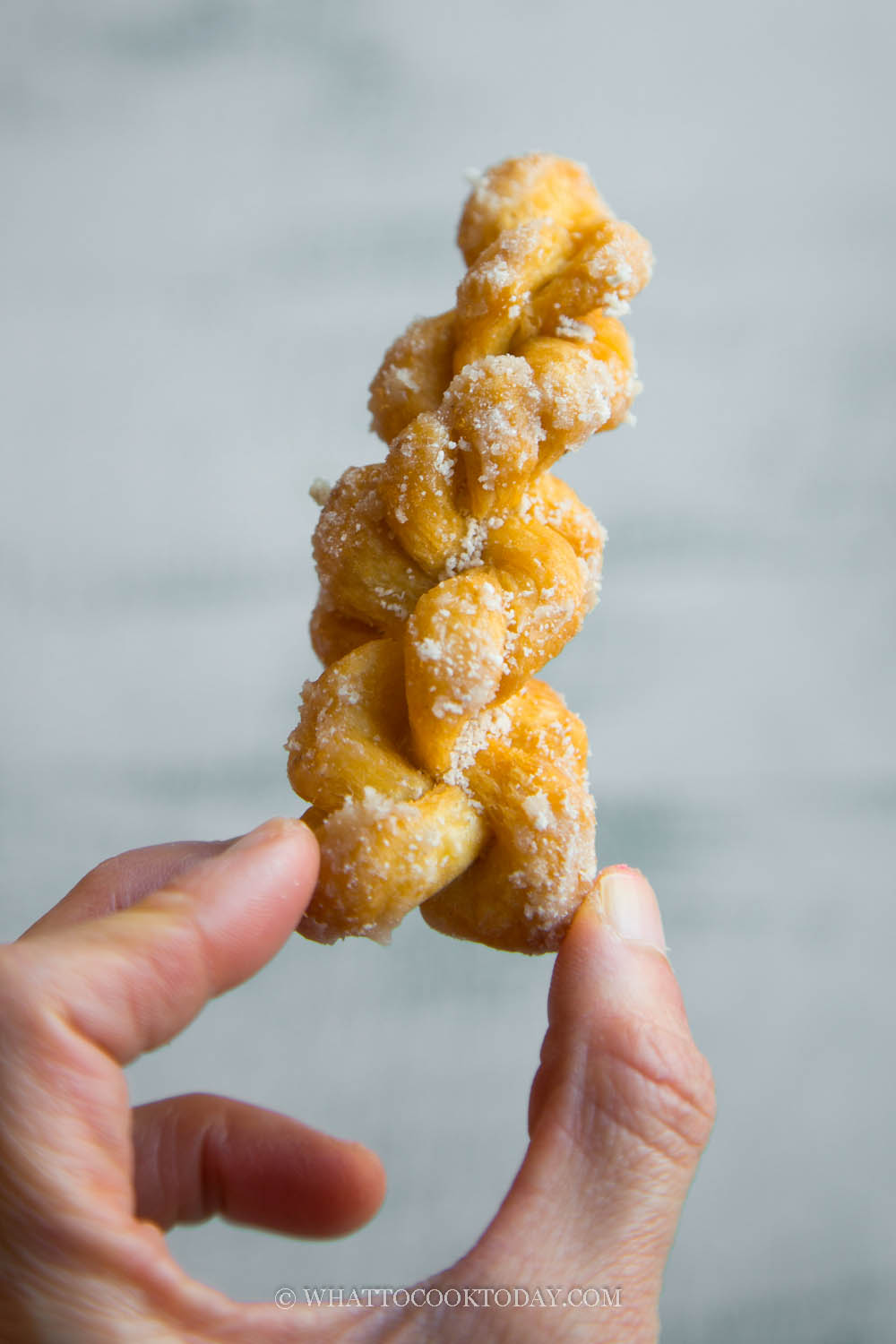 Can I air-fry instead of deep-frying?
I have tried to air fry ma hwa by lightly coat the dough with a bit of oil and then fry at 350 F for 5 minutes or until golden brown and crispy. The ma hwa doesn't puff as much compred to deep-frying, so it's a bit denser in texture compared to fried version.
Did you make this easy ma hwa/mahua recipe?
I love it when you guys snap a photo and tag to show me what you've made 🙂 Simply tag me @WhatToCookToday #WhatToCookToday on Instagram and I'll be sure to stop by and take a peek for real!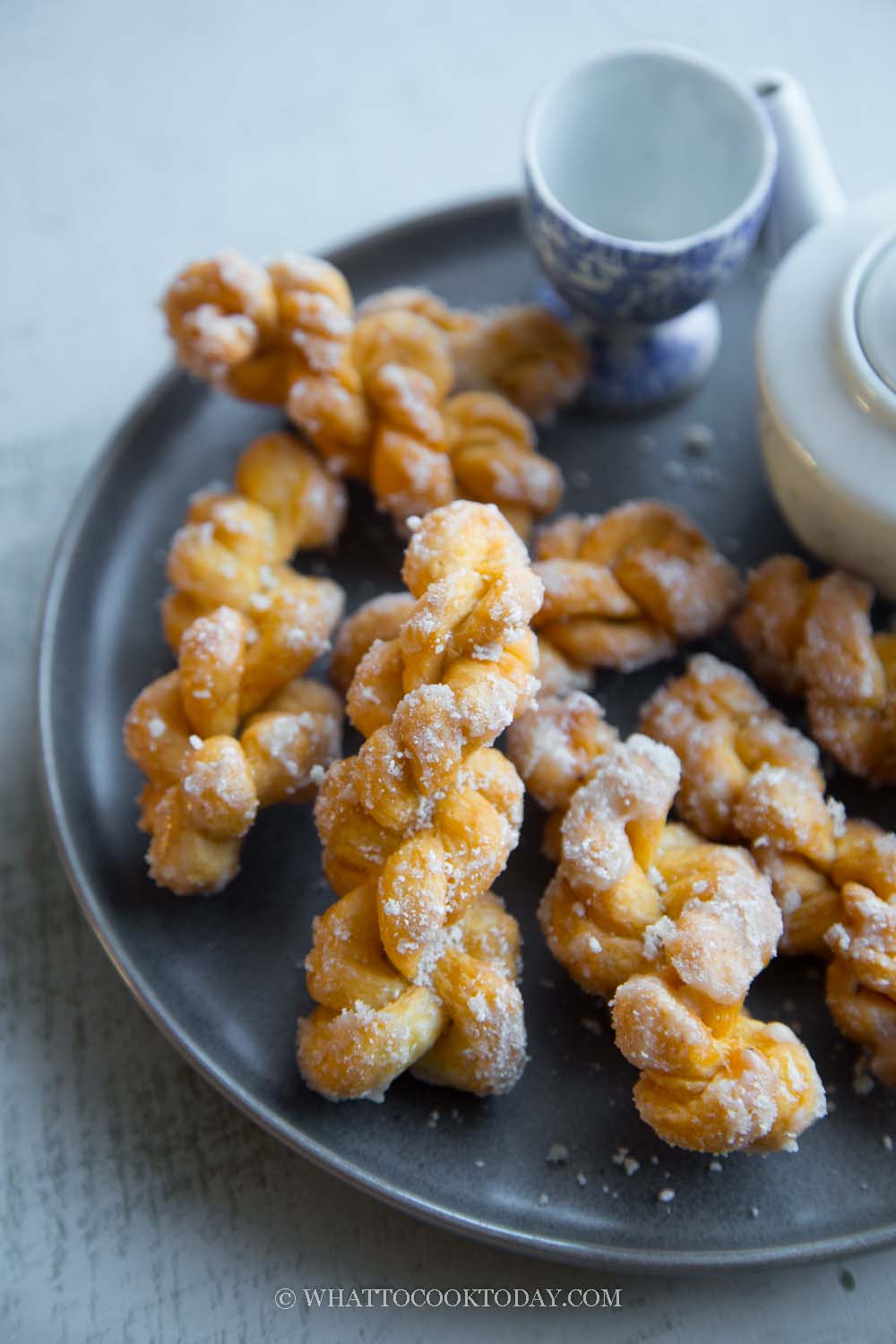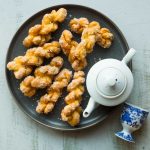 Ma Hwa / Mahua 麻花 / Kue Untir Untir (Chinese Twisted Fried Dough)
Ingredients
Crystallized sugar (optional):
Instructions
Prepare the dough:
Add flour, baking powder, baking soda, and sugar in a mixing bowl. Whisk to combine

Add beaten egg and 1/2 Tbsp of water. Knead into a dough. If it feels too dry, add a bit of water, teaspoon by teaspoon. The dough won't be smooth. Wrap it with plastic wrap and rest for 1 hour
Shaping:
Dust your work surface and rolling pin with some flour. Roll it out to about 1/4-inch thick (about 5-6 mm). Make it as square or rectangle as you can, it doesn't have to be perfect. Dust with some flour as needed if the dough gets a bit sticky. Use a pizza cutter or a bench scraper or a knife to cut the dough into about 3/4-inch (about 2 cm) wide. You will get some shorter ones at both ends. Keep the dough covered and work with one at a time

Take one dough and roll into about 14 inches (about 35 cm) long strip. Fold into half. While holding one end with your fingers, twist the other end and then twist again on its length. Tuck the tail into the loop and lightly press to seal the end. Repeat with the rest of the dough. Keep the shaped dough covered and rest for 15 minutes before frying
Frying:
Preheat about 2 inches of oil over low heat. The oil should be just warm and not sizzling hot. If you stick a skewer in the oil and there are bubbles around it, the oil is too hot. When ready to fry, put about 4-5 dough and fry slowly until they start to turn golden brown slightly, then you can increase the heat to medium and fry until they are golden brown and crispy. Remember to fry in batches, as the ma hwa will puff up

Put the fried ma hwa on absorbent paper towel and repeat with the rest. Let the ma hwa cools down completely if you want to frost them with sugar
Frost ma hwa with crystallized sugar:
Put sugar and water in a large skillet or pan over medium-low heat. Bring to a simmer. You will see bubbles and sugar will start to get thicken. If you pick up a bit of the sugar with spatula and touch it with your finger, it will be sticky. Add the fried ma hwa and keep stirring over medium-low heat to evenly coat the fried dough with the sugar. The sugar will gradually turn white and crystallize into sand grains texture

Remove from the heat and transfer to a baking sheet or a large plate lined with parchment paper. Let them cool down completely. They will harden into crispy fried dough
Storing:
Store in an air-tight container for about a week or so
Nutrition
Serving:
1
piece
|
Calories:
57
kcal
|
Carbohydrates:
11
g
|
Protein:
1
g
|
Fat:
1
g
|
Saturated Fat:
1
g
|
Polyunsaturated Fat:
1
g
|
Monounsaturated Fat:
1
g
|
Trans Fat:
1
g
|
Cholesterol:
9
mg
|
Sodium:
22
mg
|
Potassium:
12
mg
|
Fiber:
1
g
|
Sugar:
5
g
|
Vitamin A:
14
IU
|
Calcium:
9
mg
|
Iron:
1
mg