The Italian Margaret cookies have been so popular in Asia because of their cute features. The cookies are buttery and rich and easy to put together. It is a perfect recipe for bakers of all levels. They are perfect as holiday cookies and Chinese New Year cookies.
What is Margaret cookie?
Margaret cookies originated in Italy. The special ingredient in Margaret cookies is the usage of hard-boiled egg yolks. No raw eggs are used. It may sound weird or off-putting to some people, but the hard-boiled egg yolks add richness to the cookies and no, you don't taste any egg yolks in the cookies. Traditionally, the cookies are rolled into balls and then pressed down in the middle with a thumb to create a crackly pattern on the edge. In Asia, Margaret cookies have been shaped into many different cute animals.
What does it taste like?
Margaret cookies bear almost a similar texture to German potato cookies. Margaret cookies are sturdier and less crumbly but still melt in your mouth and have that wonderful buttery aroma and taste slightly richer because of the yolks.
How to make Margaret cookies with cute animal features
1. Combine all-purpose flour, cornstarch, and salt and set aside. Please make sure the butter and egg yolks are at room temperature. The butter should be soft and you can easily press on it but it shouldn't be melting

2. Cream the butter and icing sugar until creamy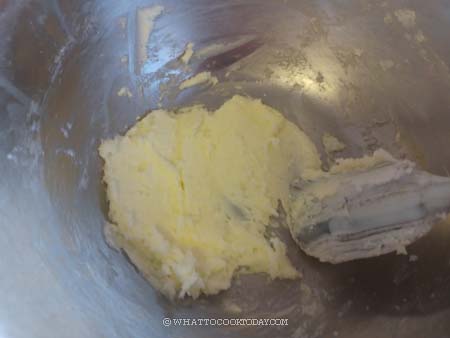 3. Add the mashed egg yolks and vanilla extract and stir to combine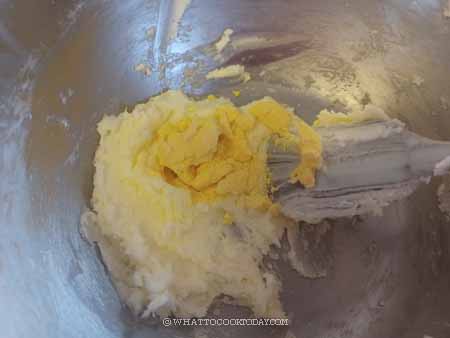 4. Sift in the flour mixture and use a sturdy spatula to fold and mix until no dry flour is visible and you can form a cookie dough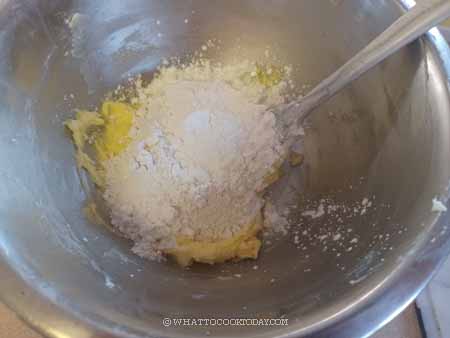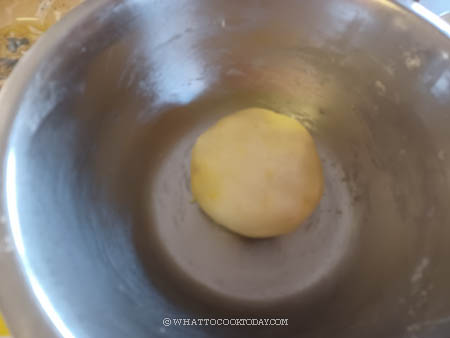 5. Preheat oven to 340 F (170 C) for conventional oven. 320 F (160 C) for convection oven. Line a large baking sheet with parchment paper. So I made shiba: 40 grams original dough and 40 grams orange color dough. Brown poodle: 80 grams cocoa dough. Beige poodle: 80 grams original dough. Frog: 85 grams matcha dough
6. I use orange gel food color, cocoa powder, red gel food color (to make pink), and matcha powder to color the above dough accordingly

7. I use about 8 grams of dough for the head for each animal. For shiba, I use 4 grams of original and 4 grams of orange color doughs for the head. Then 8 grams each respectively for brown poodle, beige poodle, and the frog. I then use the balance dough to make ears and noses, eyes, and blushing cheeks for the frog
8. For shiba, attach the original and orange dough together and then use your thumb to gently press down in the middle. It's like thumbprint cookies but with crackly edges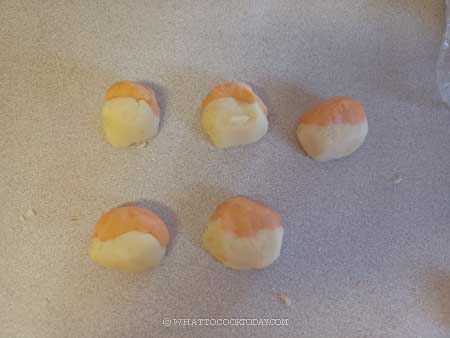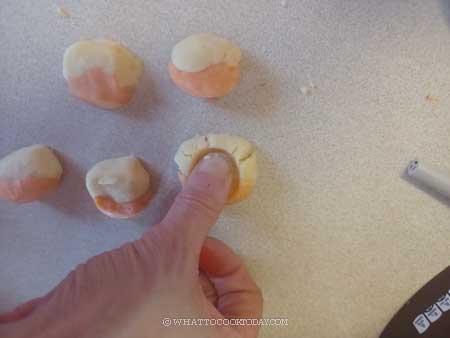 9. Shape the noses and ears and the eyes and blushing cheeks for the frog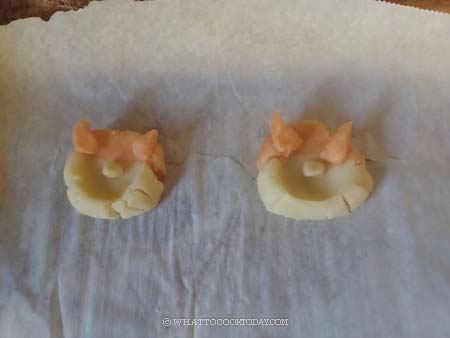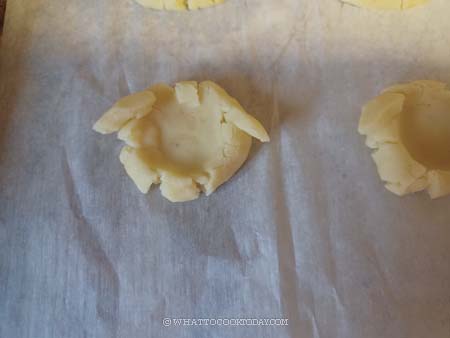 10. I use an edible marker to draw eyes, noses, and mouths on the animals. Place the cookie tray in the fridge for 20 minutes. Proceed to bake

11. Bake in the preheated oven for 15 minutes. If you make them larger than 10 grams, bake for 15-18 minutes. The bottom should be just lightly golden brown. The top shouldn't brown much. Let the cookies cool down on the pan for 10 minutes before transferring to a cooling rack

12. Once the cookies have cooled down completely, transfer to an air-tight container. They can be kept at room temperature for a few weeks
Did you make this Margaret Cookies with animal features recipe?
I love it when you guys snap a photo and tag it to show me what you've made. Simply tag me @WhatToCookToday #WhatToCookToday on Instagram and I'll be sure to stop by and take a peek for real!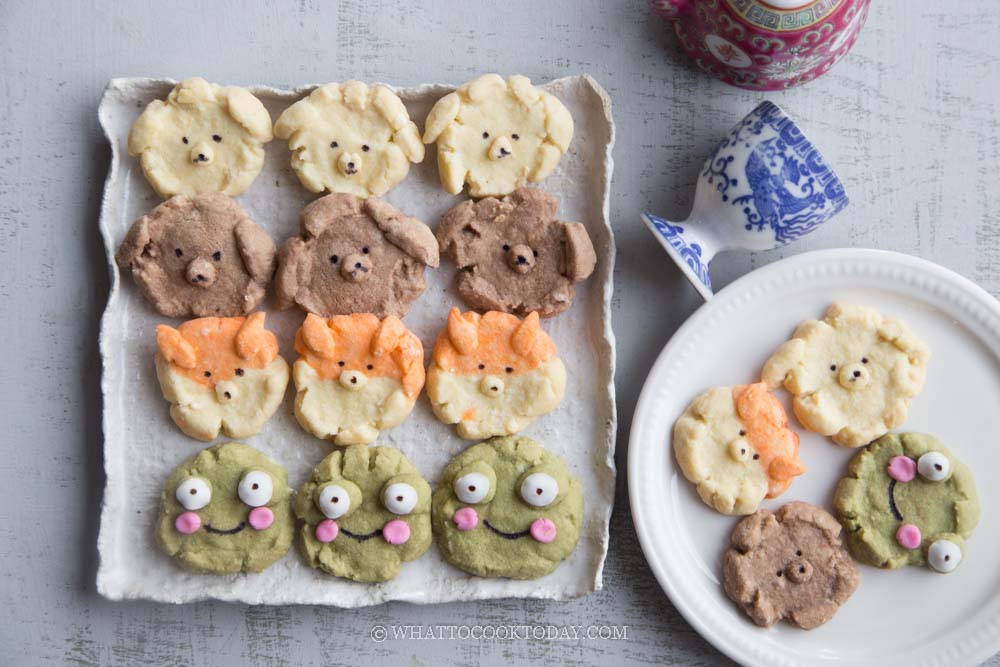 The recipe is adapted from here.
Margaret Cookies / Italian Hard-boiled Egg Yolk Cookies
Instructions
Prepare hard-boiled eggs:
Place the eggs in a pot of cold water in the saucepan. Bring to a boil and let them cook for 10 minutes

You can also cook hard-boiled eggs in the air fryer at 270 F (130 C) for 16 minutes

Rinse with cold water and then remove the shells and get the yolks only. You can save the egg whites for consumption or other use (such as when you make fried rice, salad, etc)

Pass the yolk through a sieve/strainer so they are finely mashed
Prepare the cookie dough:
Combine all-purpose flour, cornstarch, and salt and set aside

Please make sure the butter and egg yolks are at room temperature. The butter should be soft and you can easily press on it but it shouldn't be melting

Cream the butter and icing sugar until creamy. Add the mashed egg yolks and vanilla extract and stir to combine. Sift in the flour mixture and use a sturdy spatula to fold and mix until no dry flour is visible and you can form a cookie dough

Preheat oven to 340 F (170 C) for conventional oven. 320 F (160 C) for convection oven. Line a large baking sheet with parchment paper
If you don't want to make animal features:
Simply divide the dough into about 10 grams each (about 2 teaspoons size). You are welcome to make it larger if you like. Roll them into balls and use your thumb to gently press down in the middle. It's like thumbprint cookies but with crackly edges

Place the shaped dough on the prepared baking sheet, about 1-inch apart, the cookies do not spread much

Place the cookie tray in the fridge for 20 minutes. Proceed to bake
If you want to make animal features, color the dough:
So I made shiba: 40 grams original dough and 40 grams orange color dough. Brown poodle: 80 grams cocoa dough. Beige poodle: 80 grams original dough. Frog: 85 grams matcha dough

I use orange gel food color, cocoa powder, red gel food color (to make pink), and matcha powder to color the above dough accordingly

I use about 8 grams of dough for the head for each animal. For shiba, I use 4 grams of original and 4 grams of orange color doughs for the head. Then 8 grams each respectively for brown poodle, beige poodle, and the frog

I then use the balance dough to make ears and noses, eyes, and blushing cheeks for the frog

For shiba, attach the original and orange dough together and then use your thumb to gently press down in the middle. It's like thumbprint cookies but with crackly edges

Shape the noses and the long ears for poodles and the eyes and blushing cheeks for the frog

I use an edible marker to draw eyes and noses on the animals. Place the cookie tray in the fridge for 20 minutes. Proceed to bake
Baking:
Bake in the preheated oven for 15 minutes. If you make them larger than 10 grams, bake for 15-18 minutes. The bottom should be just lightly golden brown. The top shouldn't brown much.

Let the cookies cool down on the pan for 10 minutes before transferring to a cooling rack
Storage:
Once the cookies have cooled down completely, transfer to an air-tight container. They can be kept at room temperature for few weeks
Recommended products:
Nutrition
Serving:
1
cookie
|
Calories:
50
kcal
|
Carbohydrates:
6
g
|
Protein:
0.5
g
|
Fat:
3
g
|
Saturated Fat:
2
g
|
Polyunsaturated Fat:
0.1
g
|
Monounsaturated Fat:
1
g
|
Trans Fat:
0.1
g
|
Cholesterol:
18
mg
|
Sodium:
37
mg
|
Potassium:
5
mg
|
Fiber:
0.1
g
|
Sugar:
1
g
|
Vitamin A:
89
IU
|
Calcium:
3
mg
|
Iron:
0.2
mg