This shop has been compensated by Collective Bias, Inc. and its advertiser. All opinions are mine alone. #TimelessPizza #CollectiveBias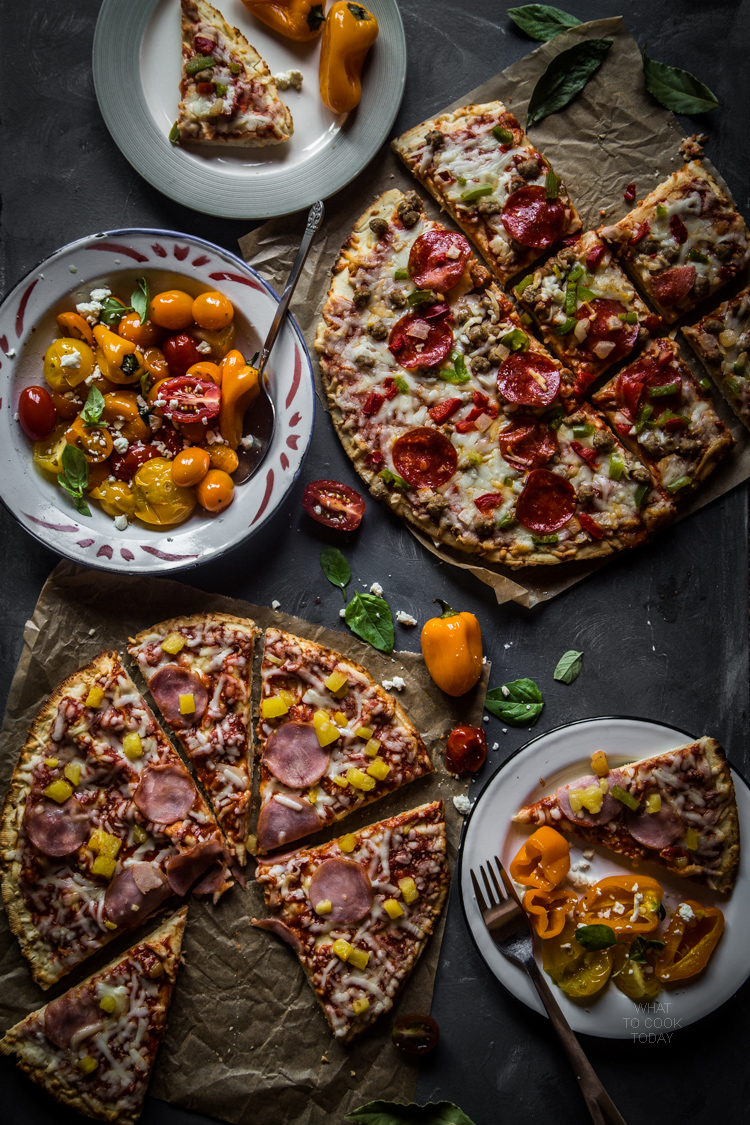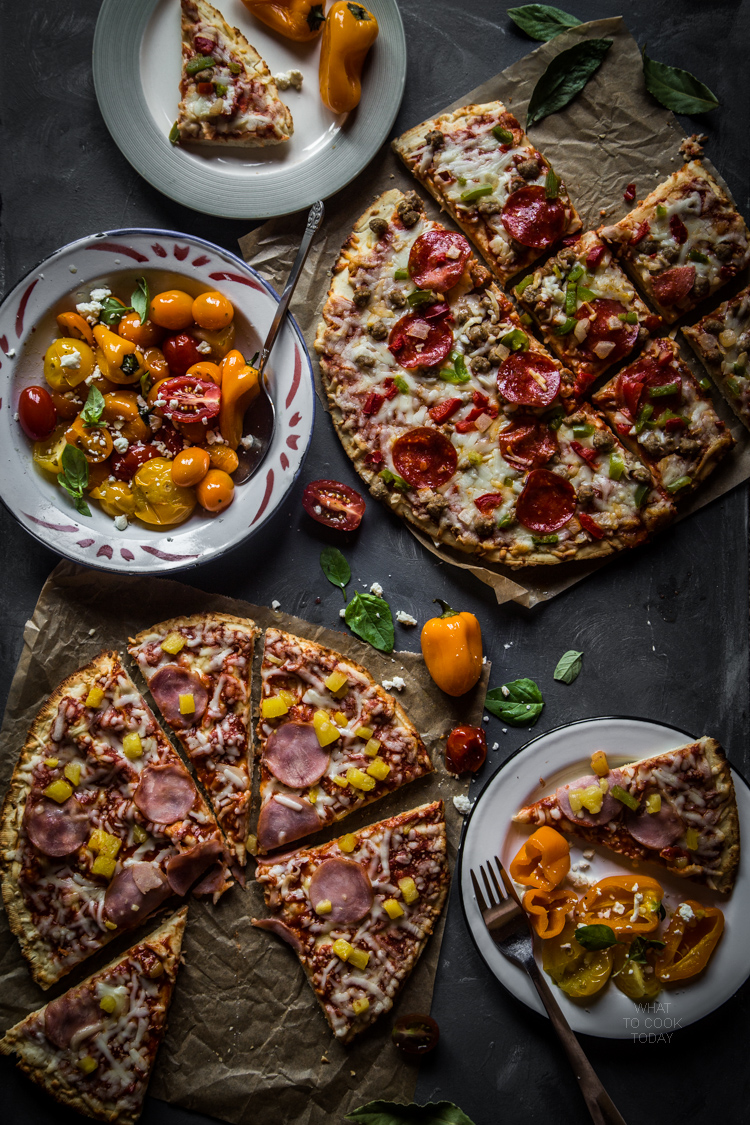 After living in different countries ever since I was 18, I've come to realize that it's my childhood memories that often keep me warm when I'm feeling a little homesick. How my dad loved to play hide and seek with us at night (because he said it's perfectly dark!). How we laughed so hard (or sometimes fought and argued over silly things) while playing Monopoly. How we loved weekends because we could stay up late and had movie nights and my brother often asked us "pizza or fried chicken?" to go with our movie nights. All these wonderful moments often flash back when I watch my kids play. My daughter had come up to me several times and started conversations like these "Mom, do you remember when we watch a fire work and it's so much fun?" "Do you remember when we build that BIG sandcastle at the beach?"
I never thought she would remember that much, but she did and she said "It's my favorite memories mom!"
Movie night has become a tradition in our house. Probably because it's my personal favorite too and we started this with the kids probably 2 years ago. I'm not sure if it's the movie or it's the pizza that they like, but it's their favorite things. If I ask them what they want to eat, it's always pizza ! and seriously who doesn't like pizza. Perfect for the family and easy finger food for the kids. So, I decided to get Red Baron Classic Supreme and Red Baron Classic Hawaiian. The classic is our favorite because the crust is just the right balance, not overly thick or too thin. I love how airy and flaky the crust is.
I usually try to make a side dish to go with the pizza. Nothing too complicated and the family still enjoy. I love colors on food and I thought what could be more perfect than serving roasted tomato, sweet pepper and feta salad with the delicious pizza ?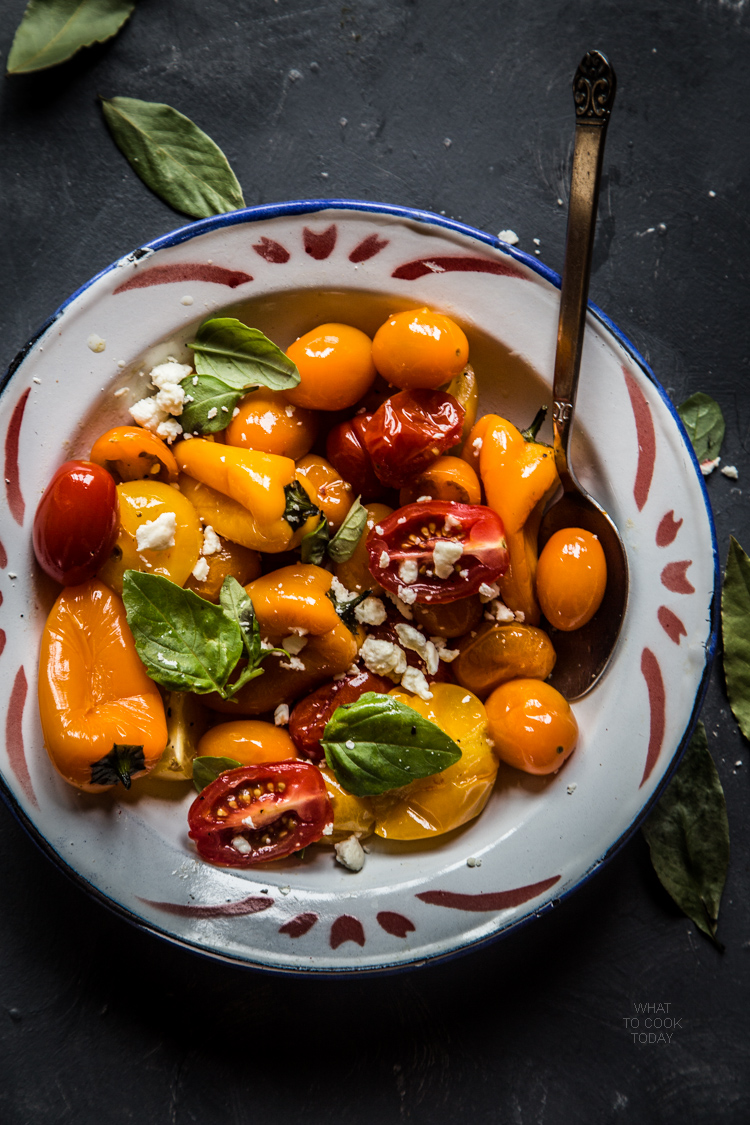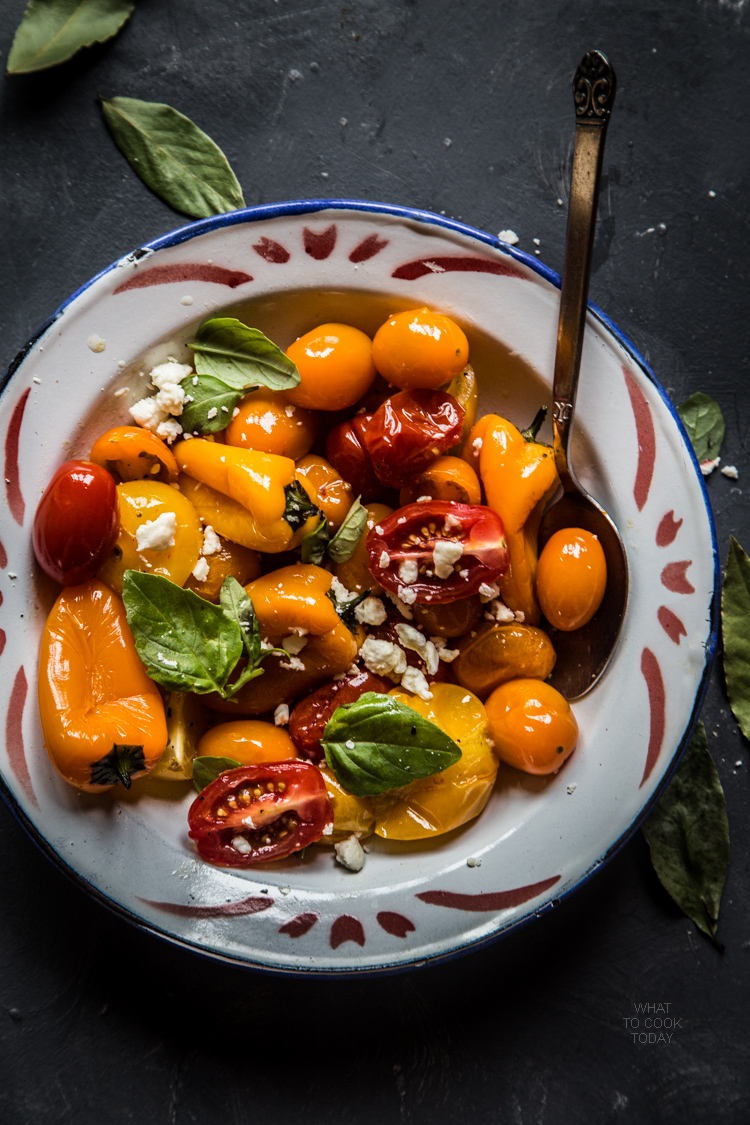 Here's how to make it…
Movie night with pizza and roasted tomato, sweet pepper and feta salad (4 servings as side dish)
Ingredients
12

oz

tomatoes or you can get gourmet medley tomatoes

as shown in photos

5-6

medium to large sweet peppers with variety of colors

may cut in half or leave them whole if they are small

¼

cup

olive oil

Pinch of salt and pepper

¼

cup

of feta cheese

or more

1

small bunch of fresh basil leaves
Instructions
Preheat oven to 375 F. Line your baking sheet with aluminum foil. If your tomatoes are large, cut them in half. If you are using grape size, you can leave them whole. Toss the tomatoes, peppers in oil, salt, and pepper

Spread the tomato and peppers on the baking sheet and let them roast in the oven 20-30 minutes (depending on the size of the tomatoes and peppers). You want them to start browning but take care not to burn them and they will kinda get "wrinkled" on the skin too. Once you see that, they are done and remove from the oven

Transfer to a serving platter/bowl. Crumbled in the feta cheese and fresh basil and give them one last toss. They can be served warm or cold
I never have to deal with leftovers when it comes to pizza. One bite and there is just no stopping them !!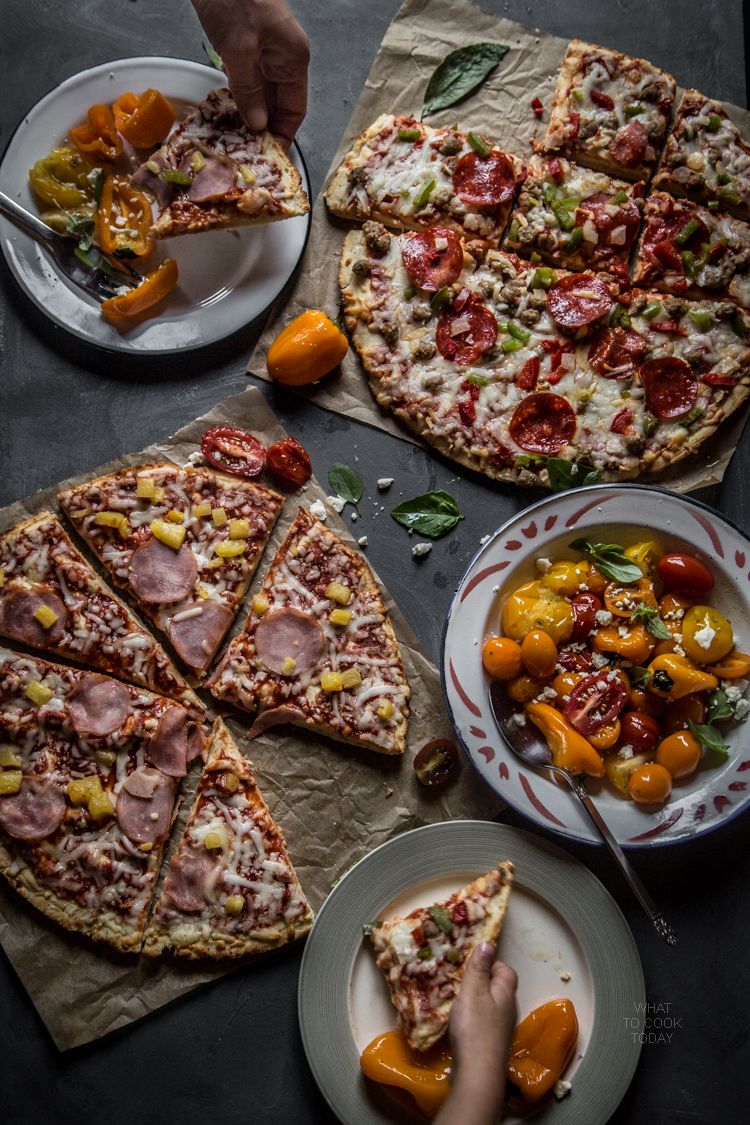 Hopefully, this memory of them munching pizzas and watching their favorite movies is something they will talk about for many years of their lives 🙂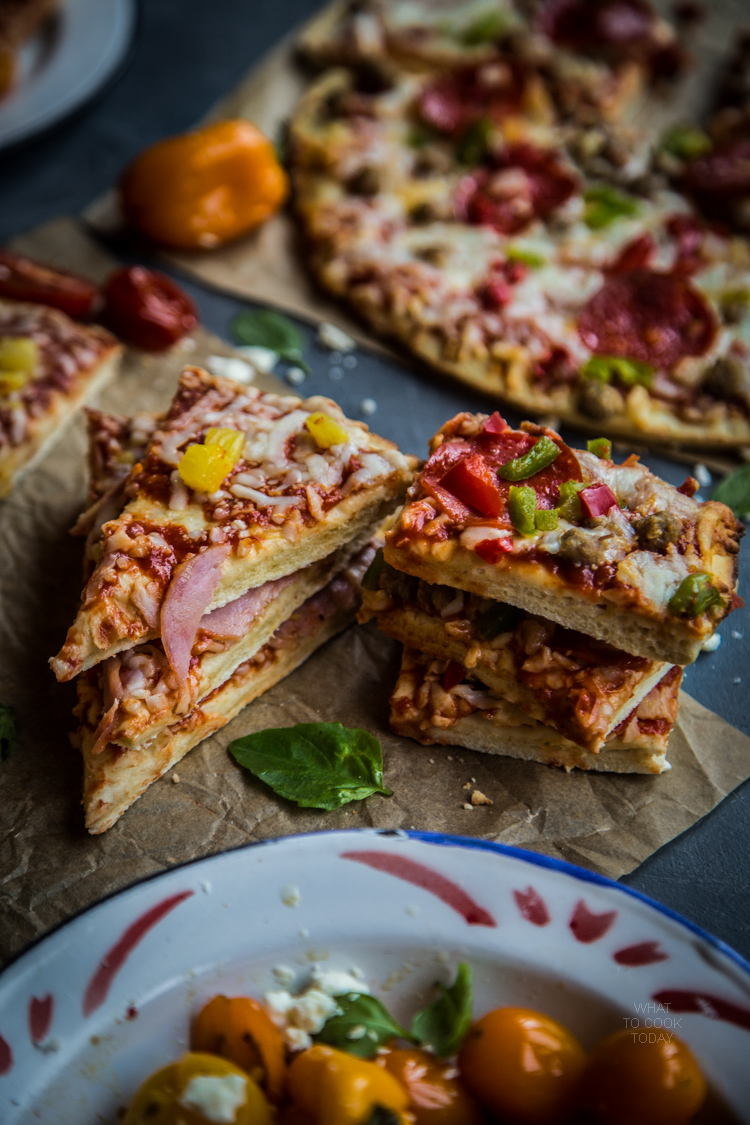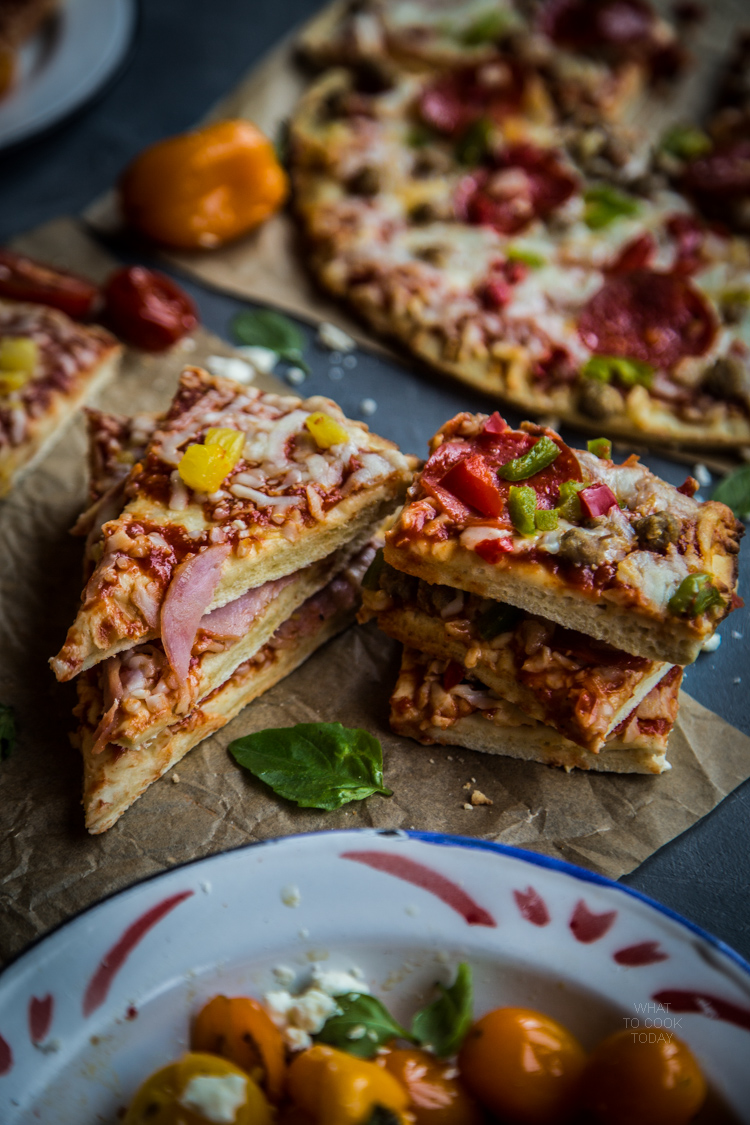 There are many varieties of Red Baron pizza to suit everyone's palate available at Walmart and you can save some money with this coupon too. It's the time when everyone comes together over the timeless pizza.