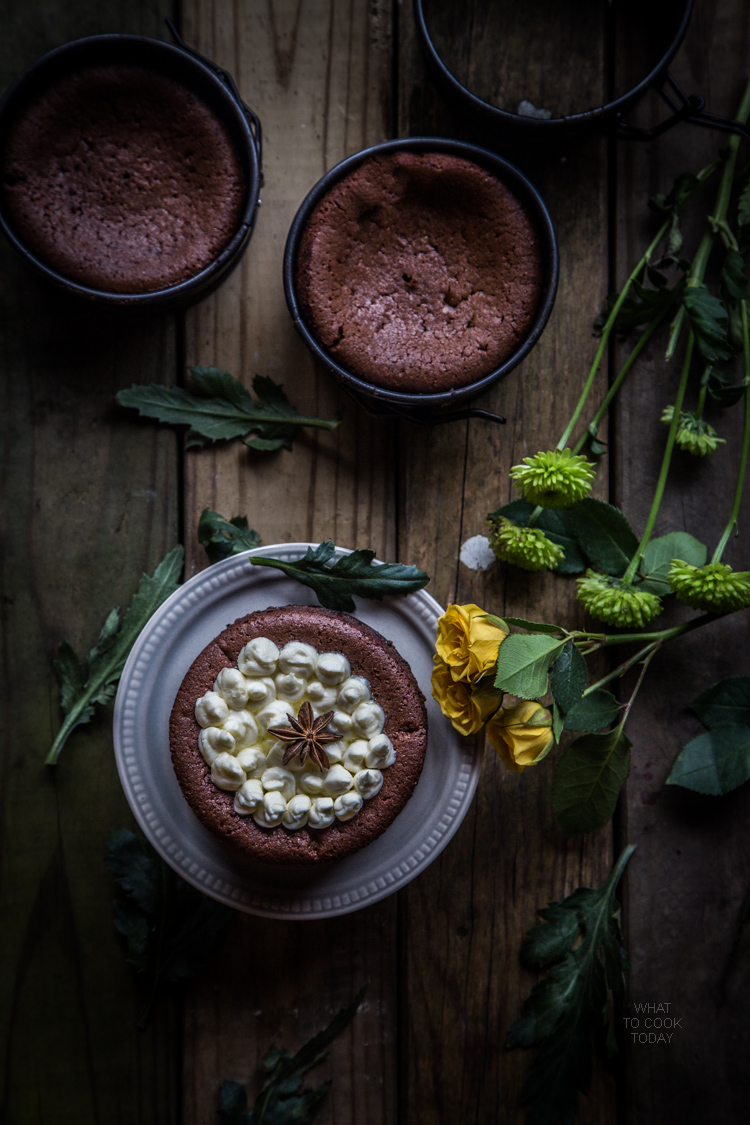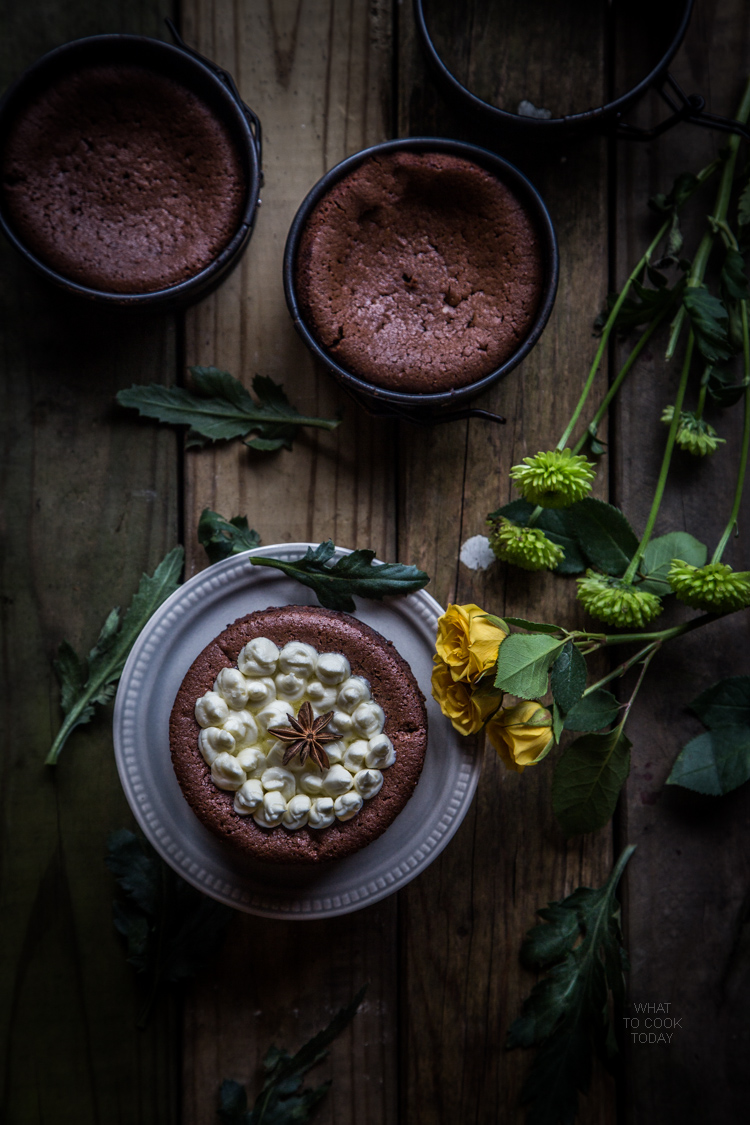 I've been a fan of Martin Yan's cooking since I was a kid. I always watched his Yan Can Cook TV show and always wrote down the recipes for my mom. He is such a legend and a funny guy! This five-spice flourless chocolate cakes come from his Martin Yan's China cookbook. I knew immediately I gotta try it out when I saw it uses Chinese five-spice powder. Chinese five-spice powder is commonly used in savory dishes too. My mom loves to use it to braise pork. Chinese five-spice powder is made of star anise, cloves, peppercorns, cinnamon, and fennel seeds being ground into powder.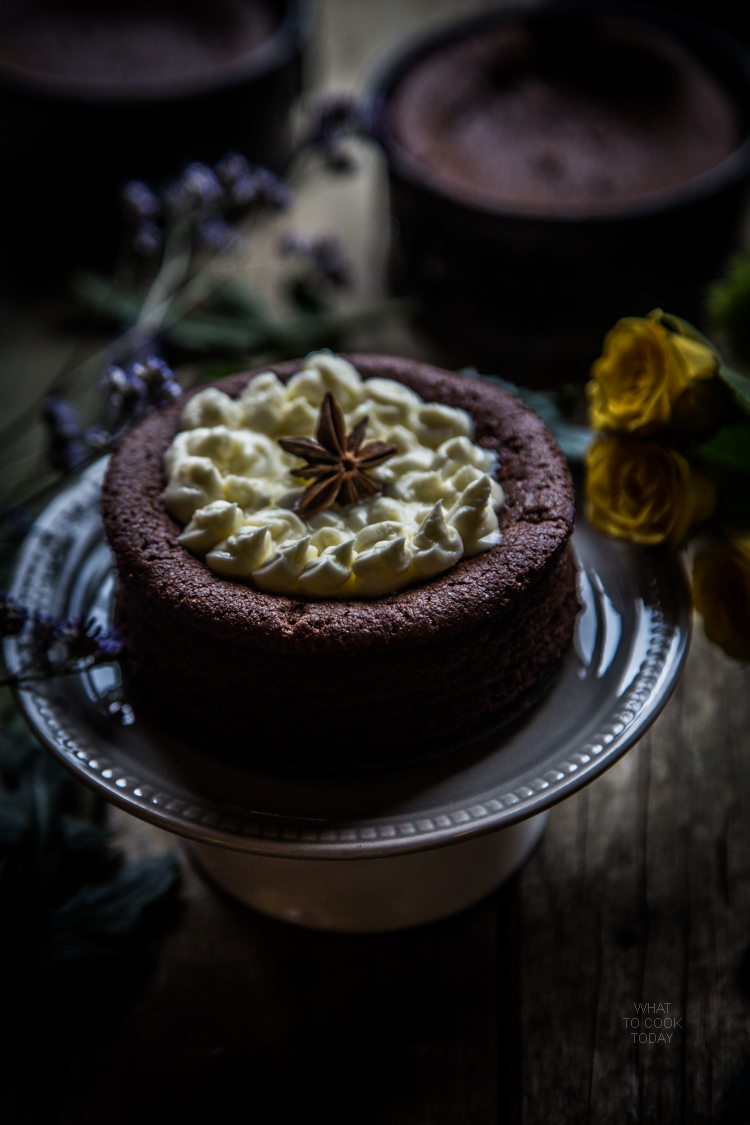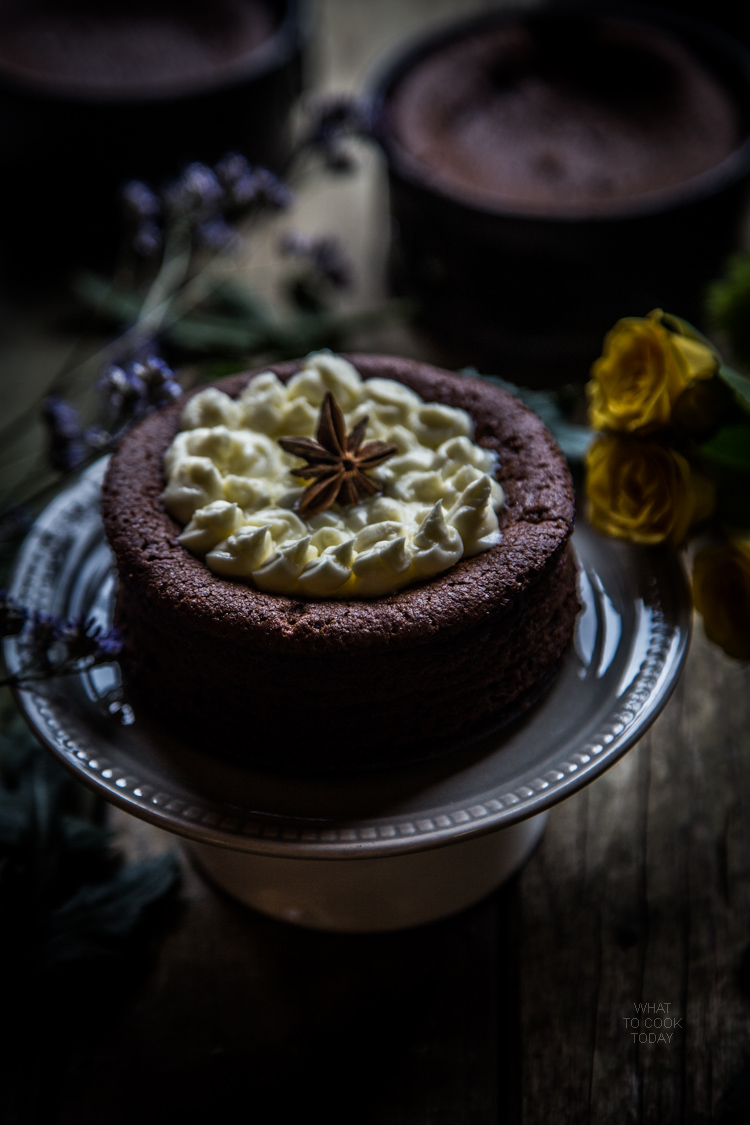 Instead of getting the store-bought birthday cake, which we usually ended up wasting half of it, I decided to make this mini five-spice flourless chocolate cakes to celebrate my husband's birthday and they were pretty well received.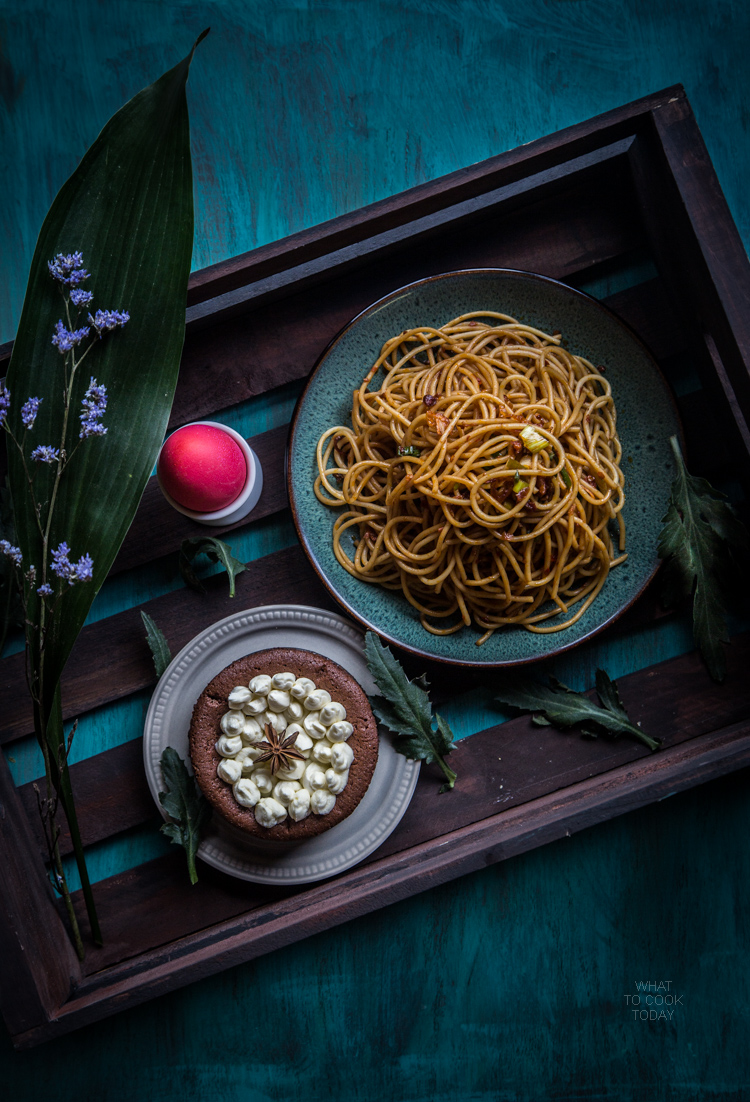 Five-spice flourless mascarpone chocolate cakes (8 of 6 oz ramekins)
Ingredients
4

Tbsp

butter

melted and kept warm

⅓

cup

unsweetened cocoa powder

1

cup

heavy cream

8

oz

bittersweet chocolate

chopped

¼

cup

sugar

1 ½

tsp

Chinese five-spice powder

8

oz

mascarpone cheese

room temperature

3

eggs
Whipped cream:
½

cup

heavy cream

chilled

2

tsp

sugar
Instructions
Preheat the oven to 300 F and generously butter eight of your 6-oz ramekins or you can use 3 of 4 oz mini cake pans with the melted butter. Dust the bottom and sides of each ramekin with some of the cocoa powder, tapping out the excess. Set the prepared ramekins on a baking sheet and set aside

To prepare the chocolate, put 1/2 cup of heavy cream in a small saucepan and bring just to a boil over medium heat. Set aside

Combine the chocolate, sugar, and five-spice powder in a large, heat-proof bowl. Set the bowl over a pot of gently simmering water and cook, stirring until the chocolate is completely melted, about 5 minutes. Add the heated cream to the melted chocolate and mix well. Remove the bowl from the heat and set aside to cool

Combine mascarpone cheese and the remaining of the 1/2 cup heavy cream in a large mixing bowl and beat with electric mixer until smooth. Add the eggs, one at a time, beating well after each addition. Add the chocolate mixture and mix on medium speed until just combined. Do not overmix

Divide the batter among the 8 ramekins until each is 3/4 full. Bake until the centers are just set, about 1 hour. Remove the cakes from the oven and set aside for 10 minutes before unmolding

Meanwhile, prepare the whipped cream by beating the heavy cream and sugar together in a large bowl with an electric mixer on high speed until soft peaks form

Unmold each cake by running a knife around the edge of the cake and inverting it onto a dessert plate. If you want to serve them warm , garnish each cake with a dollop of whipped cream
The richness of the mascarpone cheese and heavy cream are balanced by the "bittersweetness" from the chocolate and cocoa powder. I love the aroma of the five spice powder infused into the cake. It is quite a dense and rich cake, a little piece does fill you up quickly!