Learn how to make this Cantonese-style scrambled eggs dish in a homestyle and economical version. Don't worry because this dish is prepared without any cruelty (No shark-fin is used in this recipe). Despite its simplicity, this dish is very delicious and our family just loves it.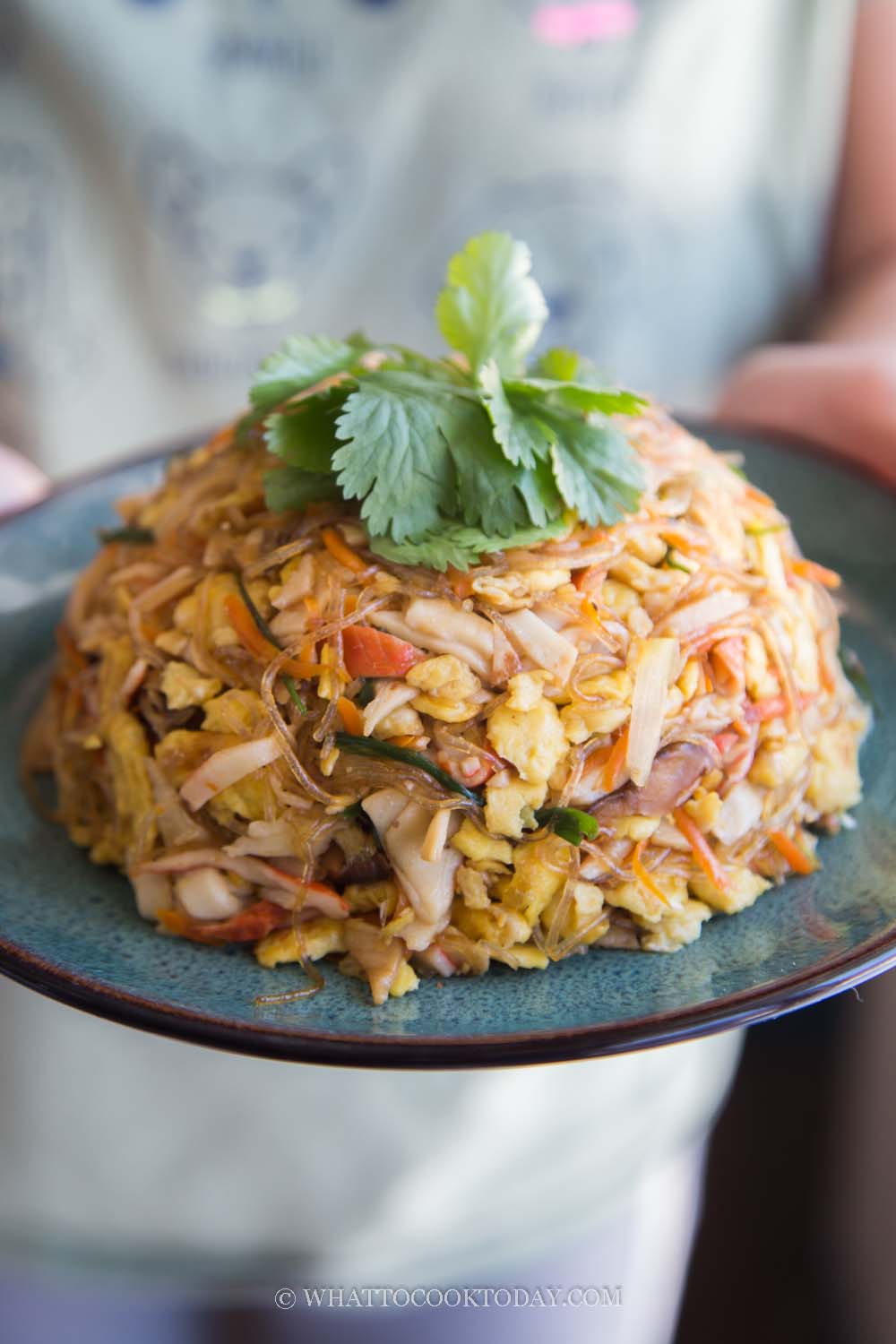 What is osmanthus eggs (Gui Hua Dan or Kwa Fa Chi)?
Gui Hua Dan (桂花蛋) means Osmanthus Flowers Eggs. The "original" name of this dish is actually Kwai Fa Chi (桂花翅) literally means Osmanthus flowers Fins. It is a Cantonese-style scrambled egg cooked with shark fins and there are no osmanthus flowers used in the dish as well. Then why is there osmanthus in the name? The name comes about because of the yellow scrambled egg pieces that resemble the osmanthus flower pieces. Kwa Fa Chi is made by scrambling eggs with shark fins. It is considered a gourmet dish because of the usage of shark fins and is usually served as a cold dish appetizer in a banquet. I'm all against using shark fins in any way and so this dish is prepared without it. I will call this dish osmanthus eggs or gui hua dan instead.
How to cook osmanthus eggs
1. Whisk the eggs with all of the ingredients for scrambled eggs and set them aside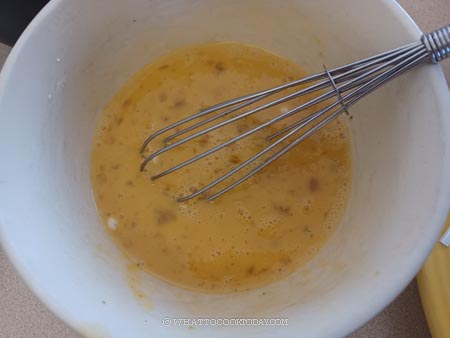 2. Soak the mungbean thread noodles in room temperature water for 10-15 minutes or until they are soft. Discard the soaking liquid and cut into shorter pieces, about 2-3 inches. Combine all the seasonings in a bowl and set aside
3. Preheat a pan and add 2 Tbsp of oil. Add the eggs and let them cook undisturbed for about 10 seconds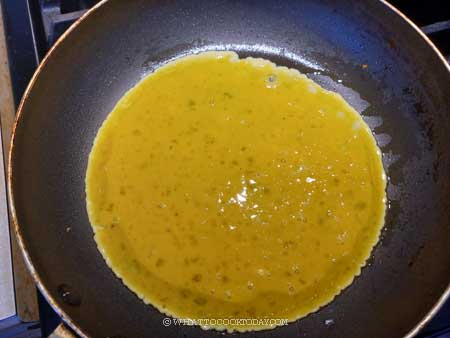 4. Then start scrambling them around to break them into small pieces. Dish them out into a plate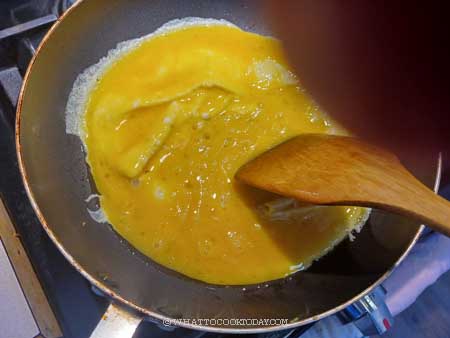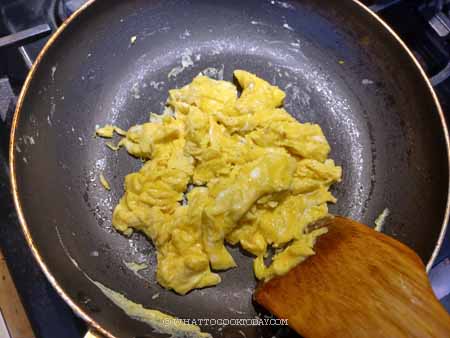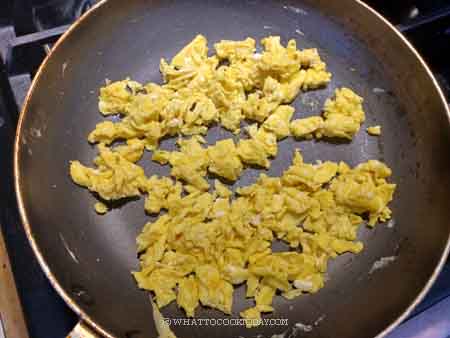 5. Add the rest of the cooking oil and stir fry the shredded carrots for about 2 minutes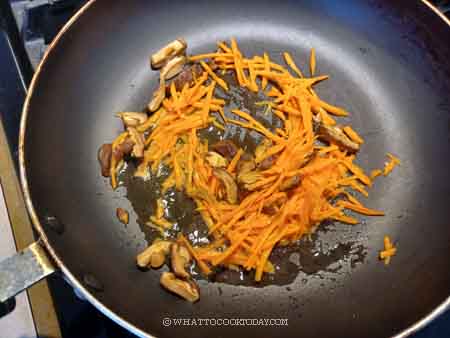 6. Then add the green onion and stir fry for another 30 seconds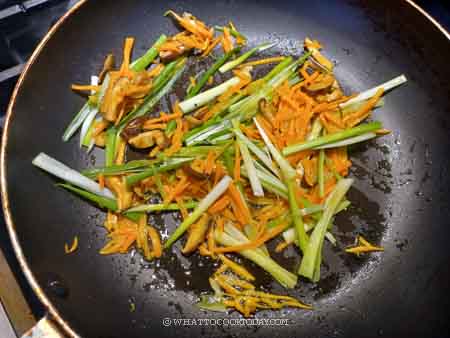 7. Then add the crab meat, presoaked glass noodles, the scrambled eggs mixture and seasonings


8. Then stir to combine everything. Have a taste and adjust to your preference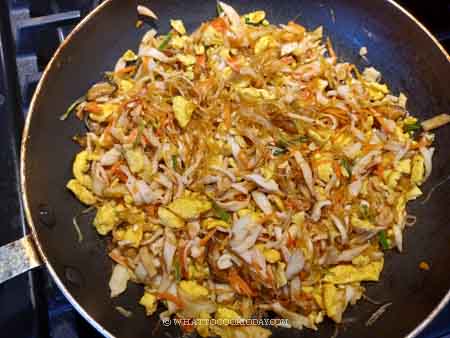 9. Get a deep medium-size bowl, just enough for the amount you cook so the osmanthus egg can fill up the bowl nicely. Transfer the osmanthus eggs into the bowl. Gently pack it down so they won't fall apart later. Put a plate you are going to use to serve this dish on top of the bowl and invert it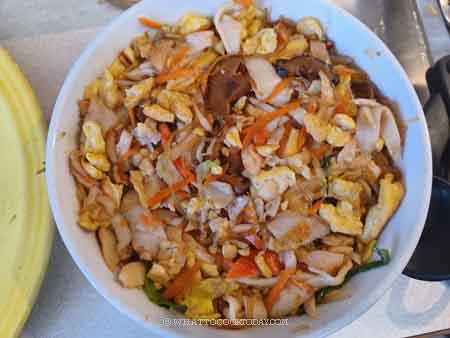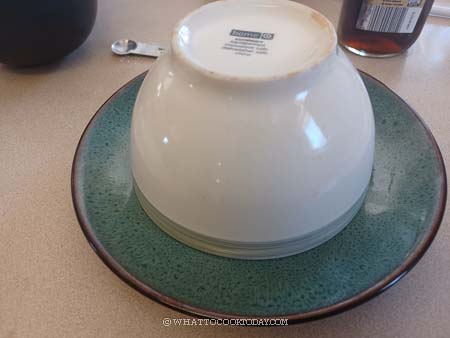 10. Serve as part of multi-course meal with a rice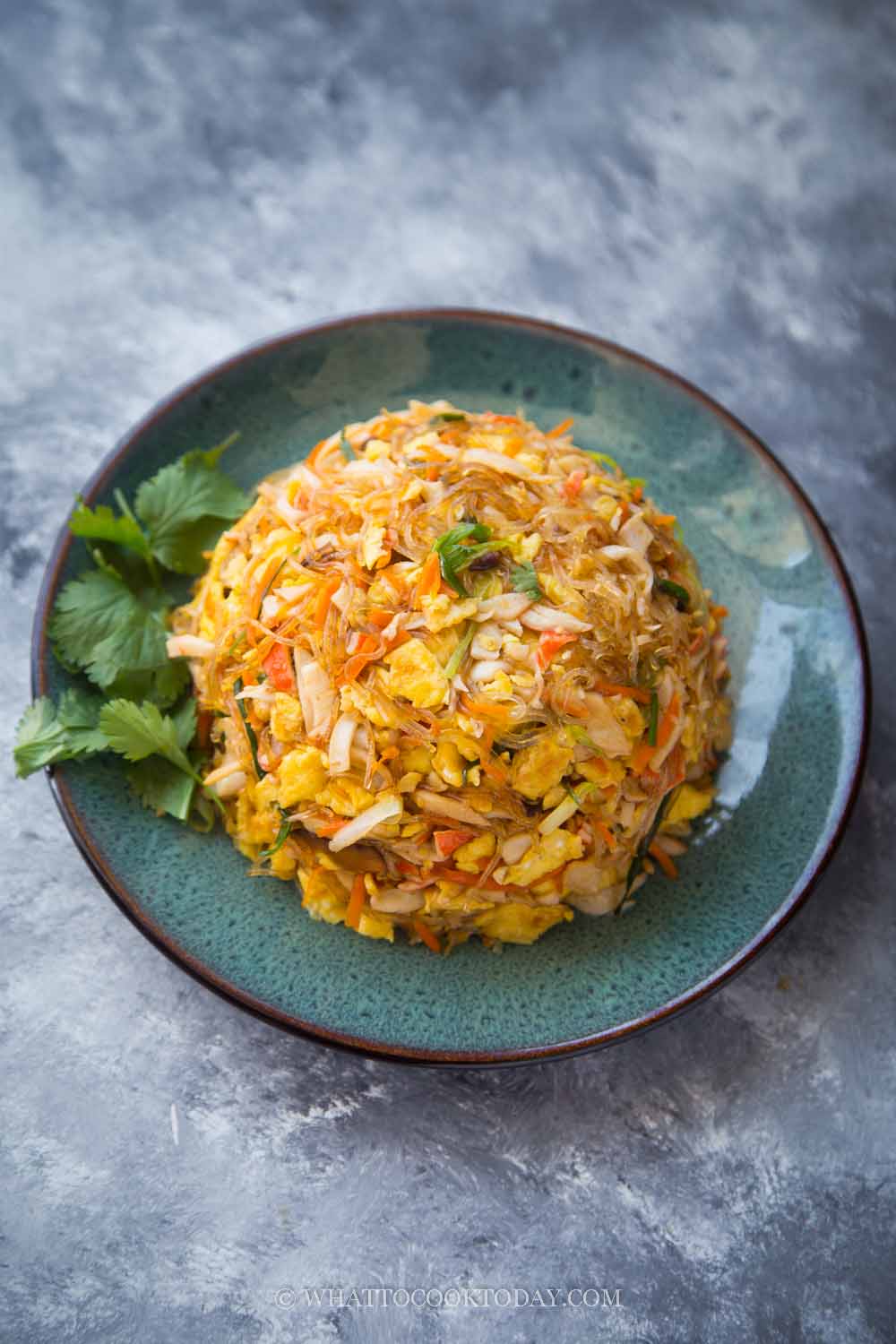 Variations
Osmanthus eggs dish is very flexible IMHO. Since I don't want to use shark fins, I use glass noodles (mungbean thread noodles) instead. You can also use imitation shark fins, but I feel like using glass noodles are better.
I used imitation crab meat in this dish. You can use real crab meats and also other seafood such as shrimp is very commonly used in making osmanthus eggs
Did you make this osmanthus eggs recipe?
I love it when you guys snap a photo and tag to show me what you've made 🙂 Simply tag me @WhatToCookToday #WhatToCookToday on Instagram and I'll be sure to stop by and take a peek for real!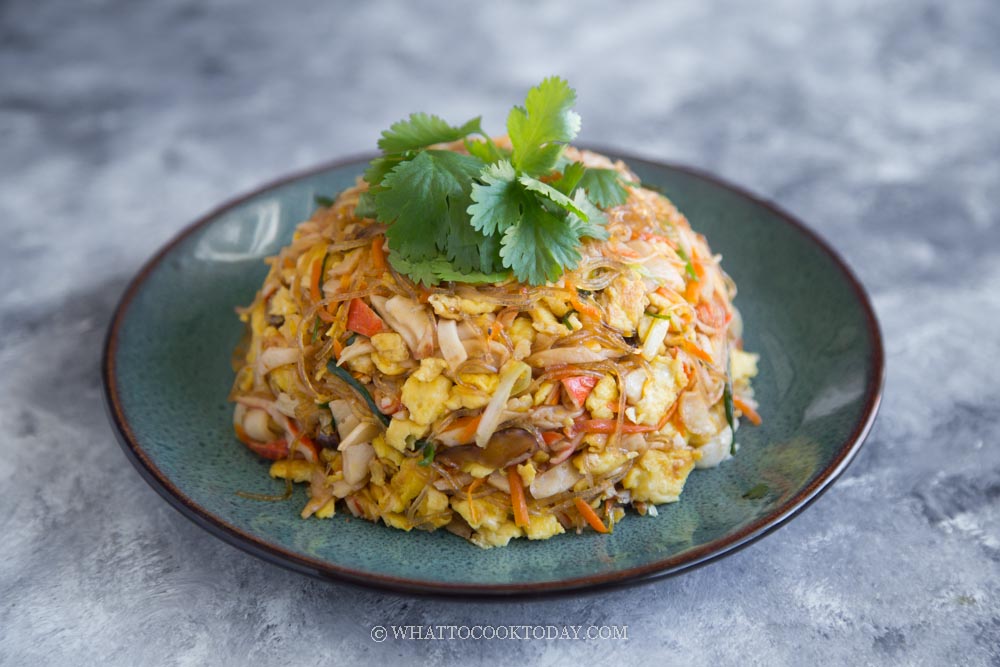 Chinese Osmanthus Eggs 桂花蛋 (Gui Hua Dan / Kwai Fa Chi)
Ingredients
Other ingredients:
200

gr

imitation crabmeat

shred/cut into strips

4

large

shiitake mushroom

soaked and cut into strips

1

small

carrot

shredded

2

stalks

green onion

cut into 2-inch thin strips

10

gr

mungbean thread noodles
Instructions
Whisk the eggs with all of the ingredients for scrambled eggs and set them aside

Soak the mungbean thread noodles in room temperature water for 10-15 minutes or until they are soft. Discard the soaking liquid and cut into shorter pieces, about 2-3 inches

Combine all the seasonings in a bowl and set aside
Cooking:
Preheat a non-stick pan and add 2 Tbsp of oil. Add the eggs and let them cook undisturbed for about 10 seconds and then start scrambling them around to break them into small pieces. Dish them out into a plate

Add the rest of the cooking oil and stir fry the shredded carrots for about 2 minutes and then add the green onion and stir fry for another 30 seconds. Then add the crab meat, presoaked glass noodles, the scrambled eggs mixture and seasonings. Then stir to combine everything. Have a taste and adjust to your preference
Serving:
Get a deep medium-size bowl, just enough for the amount you cook so the osmanthus egg can fill up the bowl nicely. Transfer the osmanthus eggs into the bowl. Gently pack it down so they won't fall apart later. Put a plate you are going to use to serve this dish on top of the bowl and invert it

Serve with some iceberg lettuce as a wrap will be nice
Recommended products:
Nutrition
Serving:
1
serving
|
Calories:
238
kcal
|
Carbohydrates:
15
g
|
Protein:
9
g
|
Fat:
15
g
|
Saturated Fat:
2
g
|
Polyunsaturated Fat:
4
g
|
Monounsaturated Fat:
9
g
|
Trans Fat:
1
g
|
Cholesterol:
145
mg
|
Sodium:
954
mg
|
Potassium:
168
mg
|
Fiber:
1
g
|
Sugar:
3
g
|
Vitamin A:
2351
IU
|
Vitamin C:
2
mg
|
Calcium:
33
mg
|
Iron:
1
mg