Learn how to easily make this very refreshing cold beverage that is famous in the Petaling Street of Kuala Lumpur, Malaysia known as air mata kucing.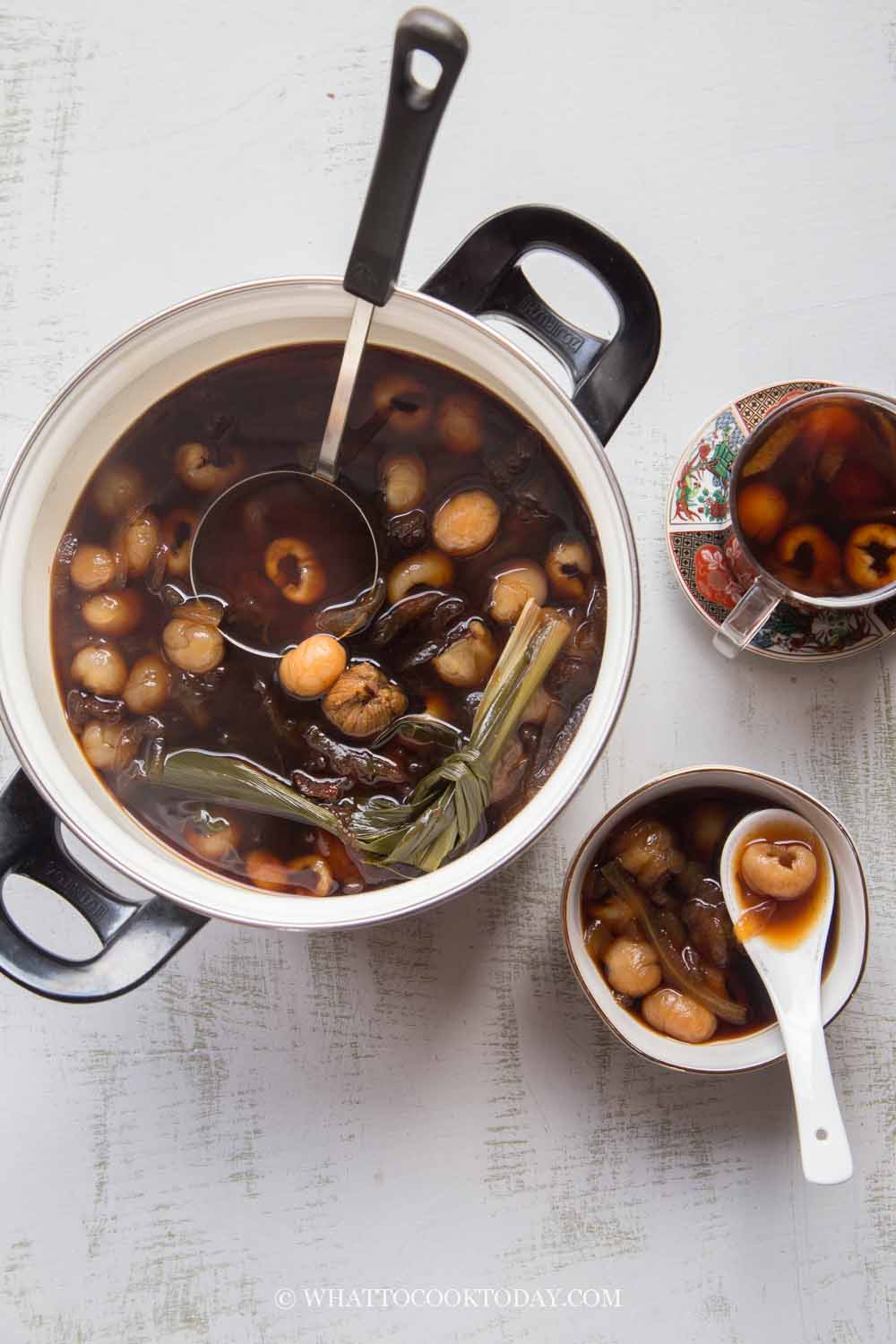 What is air mata kucing?
Air mata kucing is a cold beverage/dessert that is made with luo han guo (monk fruits), sweet dried longan, and winter melon. It has that herbal taste, thanks to luo han guo, which also acts as a natural sweetener in this drink.
Why is it called air mata kucing, I'm not really sure. Air mata means tears in Malay and kucing means cat. So, I'm not sure what this has to do with the beverage, to be honest. I was in Petaling street in Kuala Lumpur several times before and you will see the stall that sells this drink on the street with a long queue most of the time.
Ingredients
Air mata kucing is usually made with the first four ingredients, but of course, people can add more things to this if they wish to.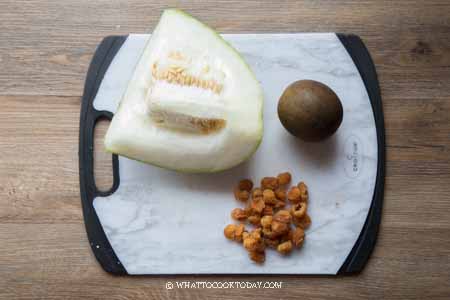 1. Monk fruit
Monk fruit is known as luo han guo in Chinese. You may not know about monk fruit before, but I'm sure you probably know it by now, thanks to the rise of keto diet that utilize a lot of sweeteners made with monk fruit ;). Luo han guo has a pleasant herbal taste to it and is naturally sweet. Dried monk fruit is usually available in most Asian grocery stores
2. Dried longan fruit
Dried longan fruit is also naturally sweet and available in most Asian grocery store, usually at the refrigerated section
3. Winter melon
I use fresh winter melon but you can also use candied winter melon if that's all you can get
4. Rock sugar
It's not uncommon that most Asian tong sui uses rock sugar as a light sweetener. Since luo han guo and dried longan are naturally sweet too, we don't need a whole lot of rock sugar. The amount depends on your own taste buds
5. Pandan leaves
Adding pandan leaves really kicks things up a notch. The floral note of pandan makes this air mata kucing even better

Homemade air mata kucing
1. Crush the outer shell of the monk fruit and peel away the shell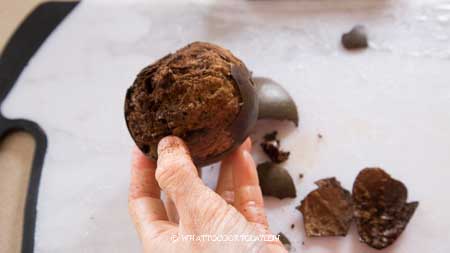 2. Add 1500 ml water to a large pot with a tight-fitting lid. Add pandan leaves, monk fruit and dried longan and bring to a boil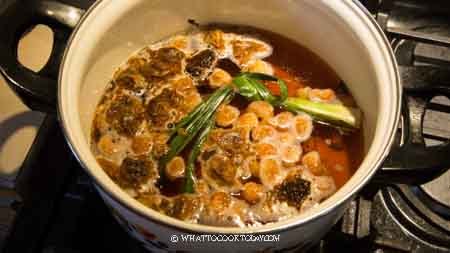 3. Then lower the heat, cover and let them simmer for 15 minutes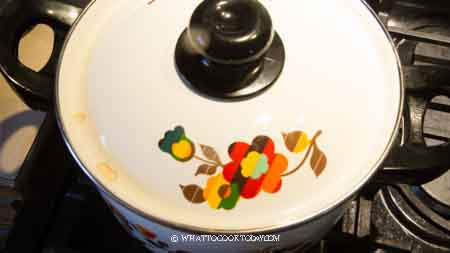 4. Add winter melon strips and rock sugar and simmer for another 15 minutes. Have a taste and add more sugar if necessary. Put the lid back on and then let everything sit in the pot for about 1 hour for a stronger flavor. Uncover and have a taste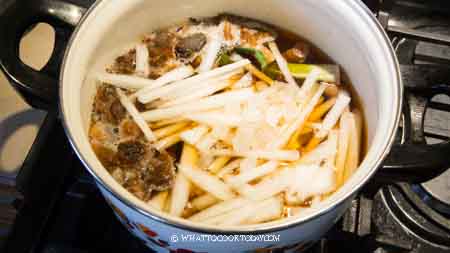 5. Air mata kucing can be served warm, room temperature, or ice-cold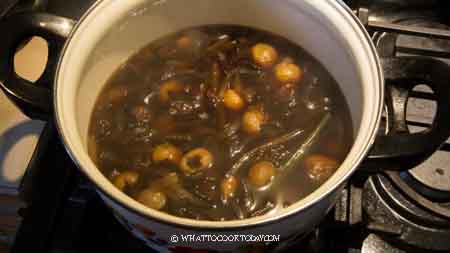 Things you can add to air mata kucing
You can also add pang da hai, snow fungus, ginkgo nuts, red dates, etc.
How to store leftover
They can be kept in the fridge for 3-4 days and serve chilled.
Did you make this air mata kucing recipe?
I love it when you guys snap a photo and tag to show me what you've made 🙂 Simply tag me @WhatToCookToday #WhatToCookToday on Instagram and I'll be sure to stop by and take a peek for real!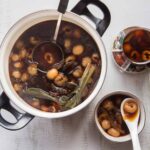 Air Mata Kucing (Cold Luo Han Guo and Longan Drink)
Ingredients
1

monk fruit

300

gr

winter melon

50

gr

dried longan

20

gr

rock sugar

more as needed

1500

ml

water

3

pandan leaves

knotted
Instructions
Crush the outer shell of the monk fruit and peel away the shell

Add monk fruit and dried longan fruit, and 1500 ml water to a large pot with a tight-fitting lid. Bring to a boil and then lower the heat, cover and let them simmer for 15 minutes

Add winter melon strips and rock sugar and simmer for another 15 minutes. Have a taste and add more sugar if necessary. Put the lid back on and then let everything sit in the pot for about 1 hour for a stronger flavor. Uncover and have a taste

Air mata kucing can be served warm, room temperature, or ice-cold
Nutrition
Serving:
1
serving
|
Calories:
36
kcal
|
Carbohydrates:
9
g
|
Protein:
1
g
|
Fat:
1
g
|
Saturated Fat:
1
g
|
Polyunsaturated Fat:
1
g
|
Monounsaturated Fat:
1
g
|
Sodium:
22
mg
|
Potassium:
136
mg
|
Fiber:
1
g
|
Sugar:
7
g
|
Vitamin A:
25
IU
|
Vitamin C:
16
mg
|
Calcium:
11
mg
|
Iron:
1
mg