I'm sharing how to easily soak pang da hai or known as Malva nuts to be used in dessert tong sui or as pang da hai tea in this tutorial. A short video tutorial is included.
What is pang da hai?
Pang da hai 胖大海, which literally translated to "fat big ocean". It is named as such because these nuts will expand their size tremendously after being soaked. Pang da hai is also known as Malva Nut, which is derived from the Malva nut tree.
Benefits of pang da hai
In Traditional Chinese Medicine, pang da hai is considered to have a "cooling"property and therefore they are often used to ease a sore throat, loss of voice, phelgm, any lung or respiratory-related ailments, and fever. Pang da hai also has some laxative effect, which can help with mild constipation due to heatiness.
Usage
The most common usage for pang da hai is as a tea or in dessert tong sui such as the popular cheng tng in Singapore

What does pang da hai taste like
It has a very mild taste. Just a very slightly sweet taste and doesn't have a strong aroma if you ask me.
Where to buy pang da hai
If you live in Asia, you should be able to get pang da hai in pretty much any TCM shop. I had to buy them from Amazon (affiliate link). The photo below shows the one I got (not sponsored). The quality is good if you are considering it.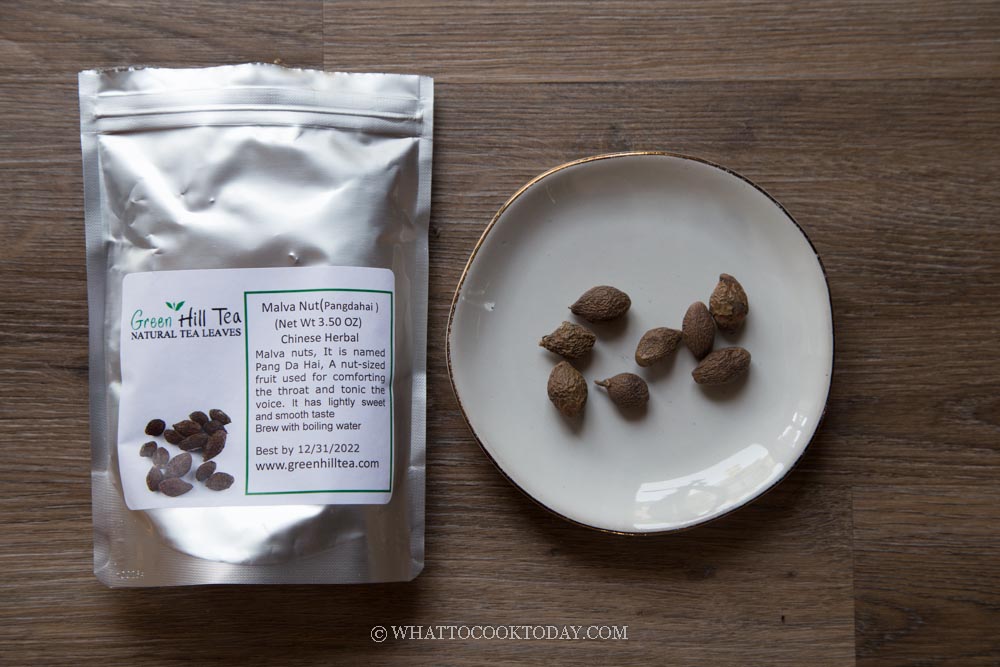 How to prepare pang da hai tea
1. Put 2 Malva nuts in a cup enough for 250 ml of water


2. Pour 250 ml of hot boiling water and let them sit for 10 minutes. The nuts swell and grow in size tremendously

3. You can remove the pit and the skin. Drink the tea and you can eat the pang da hai too or you can keep refilling with hot water 2-3 times

How to prepare pang da hai (Malva nuts) for tong sui dessert
1. Get the amount of pang da hai you need
2. Soak pang da hai in hot boiling water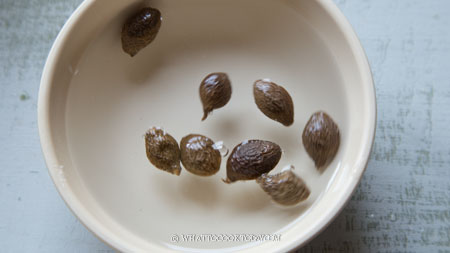 3. In less than 10 minutes later you will see the nuts have softened and expand in size tremendously


4. Use your clean fingers to remove the skin and the pit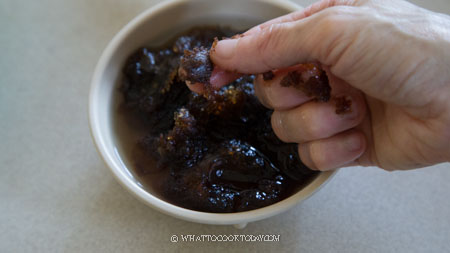 5. Pang da hai is ready to be used in any tong sui recipe
Tips
Don't boil pang da hai with water, instead soak them in hot boiling water. They do not require long cooking at all. When you use them in tong sui, they are the last ingredient to be added as they do not need to be cooked for a long time.
Did you prepare pang da hai or make pang da hai tea with this recipe?
I love it when you guys snap a photo and tag to show me what you've made 🙂 Simply tag me @WhatToCookToday #WhatToCookToday on Instagram and I'll be sure to stop by and take a peek for real!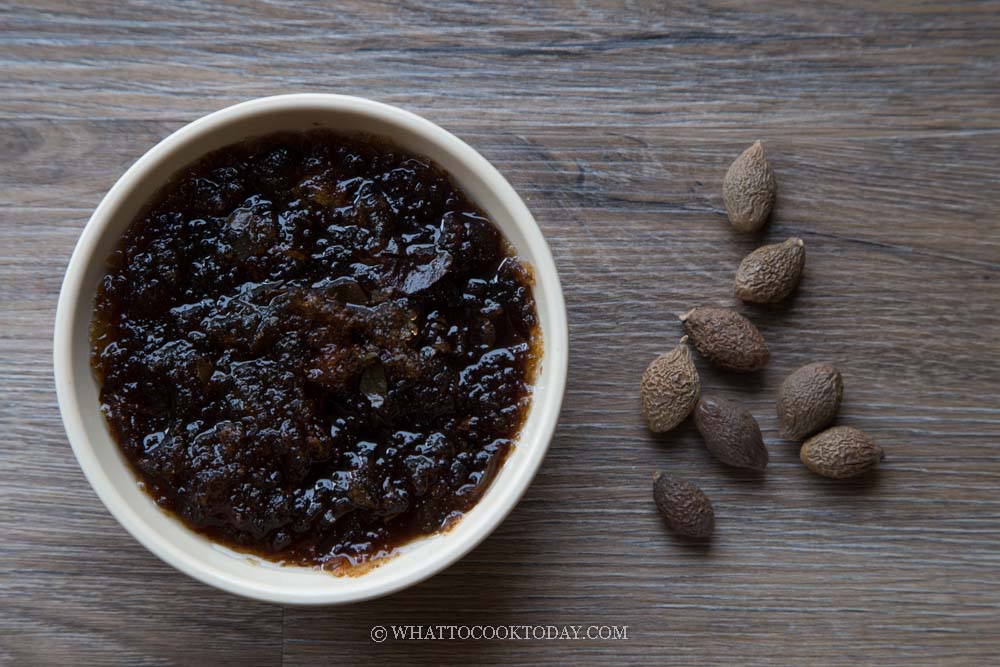 How To Soak Pang Da Hai and Make Pang Da Hai Tea
Ingredients
To prepare pang da hai tea:
To prepare pang da hai for tong sui:
Malva Nuts

the amount depends on the recipe you are using

Hot boiling water
Instructions
As a tea:
Put 2 malva nuts in a cup. Pour in 250 ml of hot boiling water and let them soak for about 10 minutes and you will see them expand in size. You can consume them when it's warm enough to do so. Remove the pit and the skin. You can keep refilling with hot water for 3-4 times for consumption throughout the day and eat the all plump up pang da hai too in the end
As an ingredient in tong sui:
Put malva nuts in a bowl, depending on how many you soak, you may need a bowl large enough as these nuts will expand in size. Pour enough hot water to cover. Let them sit for 10 minutes. Remove the skin and the center pit. Pang da hai is ready to be used in recipe