I've never been to Beirut myself, however, reading the Home Baking cookbook by Jeffrey Alford and Naomi Duguid, I can see myself enjoying my trip there. As mentioned in the cookbook, Beirut has a lot of good food at every level, from fancy restaurants to local eateries, from home cooking to quality market shopping. For curbside snacker, you will find what you like as well.
One of the thing that I like about traveling to different countries are of course the food, especially the curbside/street food. I always love those. Maybe because I grew up seeing these in Indonesia. Something about it that gives me a feeling of fun, very localized and affordable. So, everywhere I go when I see people selling food along the street in push carts or stalls, I'm always excited to check them out.
These tahini swirls or known as sukkar bi tahin in Arabic, are flattened flaky rounds flavored with sweetened tahini. It's really not that sweet. In fact, the taste is rather mild, but you can still taste the tahini. This can be a healthier alternative too if you have that cravings for something sweet. I actually add in some dried cranberries in there. Just because!! Serve them warm or at room temperature with a cup of tea/coffee for that afternoon tea snack and you are good to go!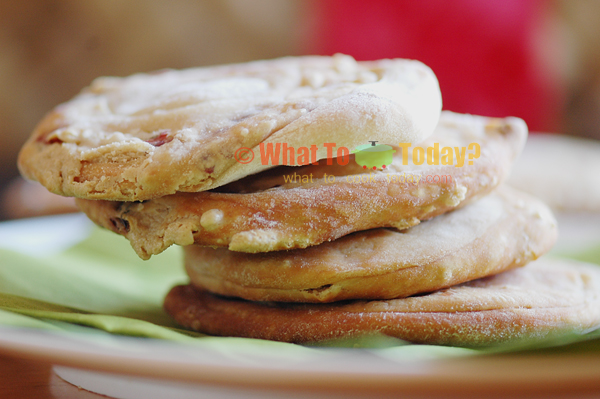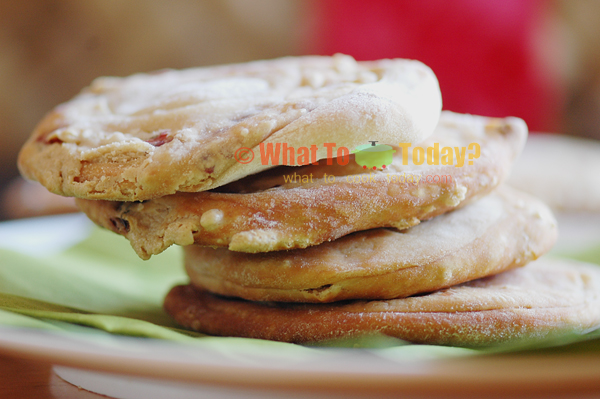 BEIRUT TAHINI SWIRLS / SUKKAR BI TAHIN
Ingredients
For the Dough
½

teaspoon

active dry yeast

1

cup

lukewarm water

about 2 1/2 cups all purpose flour

1

teaspoon

kosher salt

2

teaspoons

sugar

1

Tablespoon

olive oil
Instructions
In a medium bowl, dissolve the yeast in the lukewarm water. Stir in 1 cup of the flour, then add the sugar, dried cranberries (if using) and oil and stir in. Incorporate a second cup of flour, then turn the dough out onto a well-floured surface and knead for 5 minutes, or until smooth

Cover the dough with plastic wrap and let rise for 2 to 3 hours, until doubled in volume. Meanwhile stir the tahini and sugar until mix together. Set aside

Meanwhile, place a baking stone or unglazed quarry tiles, if you have them, (or a baking sheet) on the middle oven rack and preheat the oven to 375 F. Mix together the tahini and sugar and stir until smooth. Set aside

Cut the dough into 6 equal pieces. Work with 3 at a time, keeping the others covered. Flatten each out on a lightly floured surface, then roll each out to a rectangle about 5 inches by 10 inches. Spread the top surface with 2 1/2 tbsp of the filling mixture, spreading it almost to the edges. Roll up the rectangle from a long side into a cylinder, which will stretch as you roll to about 20 inches long. Anchor one end and coil the bread around itself, then tuck the end in Flatten with the palm of your hand, then set aside, covered, while you fill and shape the other 2 rectangles

Return the first coil and roll out gently with a rolling pin. Roll the other 2 out a little and then return to the first one and roll it out a little more thinly, and so on, until you have rolled each to a round about 6 to 7 inches in diameter. A little filling may leak out- don't worry, just leave it

Place the bread on the hot baking stone or tiles (or baking sheet) and bake for 15 to 20 minutes, until golden brown and flaky. Transfer to a rack to cool

Shape and bake the remaining 3 pieces of dough. Serve warm or at room temperature