Mexican Cinnamon Horchata (Cinnamon Rice Milk)-Delicious and refreshing Mexican Cinnamon Horchata will become your staple. This recipe uses cooked rice instead of raw rice grains (that makes your horchata tasted sandy). The best Horchata you will ever taste!
WHAT IS MEXICAN HORCHATA?
Horchata or some people call it orchata is a milk beverage usually made with rice, barley, sesame seeds and nuts like almond. Although they may share the same name, but they may vary in taste depending on what are used to prepare the beverage. Throughout Latin America and Europe, lots of different kind of seeds and flavors are being used to prepare horchata. The Mexican version usually uses rice.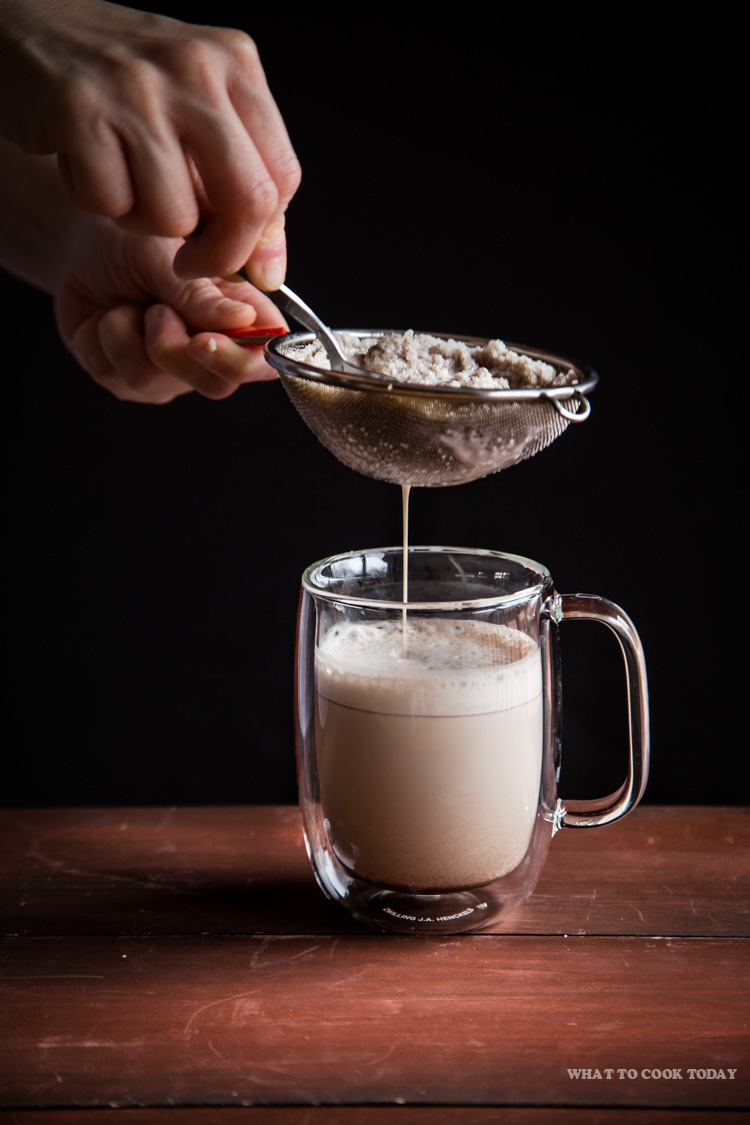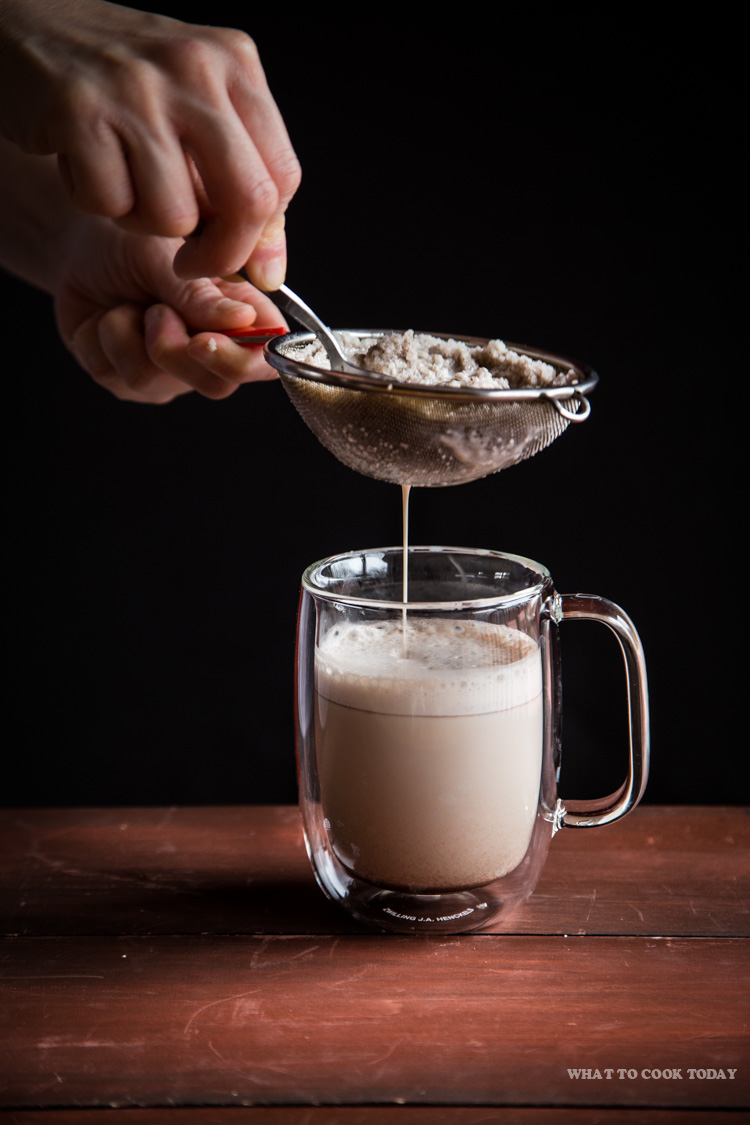 MEXICAN CINNAMON HORCHATA IS PERFECT FOR COLD OR WARM WEATHER
This horchata uses cinnamon to flavor the rice milk. I really like how it tastes. Mild, creamy and refreshing too if you put some ice in it. Not to mention how easy it is to prepare cinnamon horchata. This can be turned into warm beverage during the cold months too. So, basically it's good for any season if you ask me.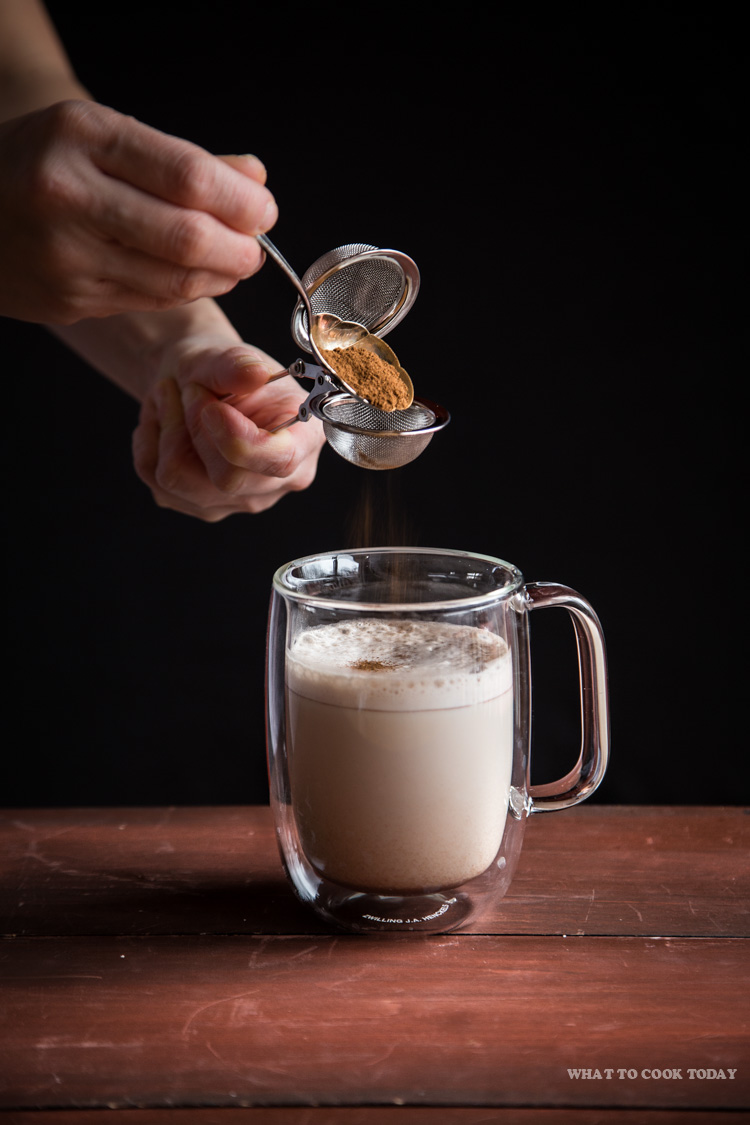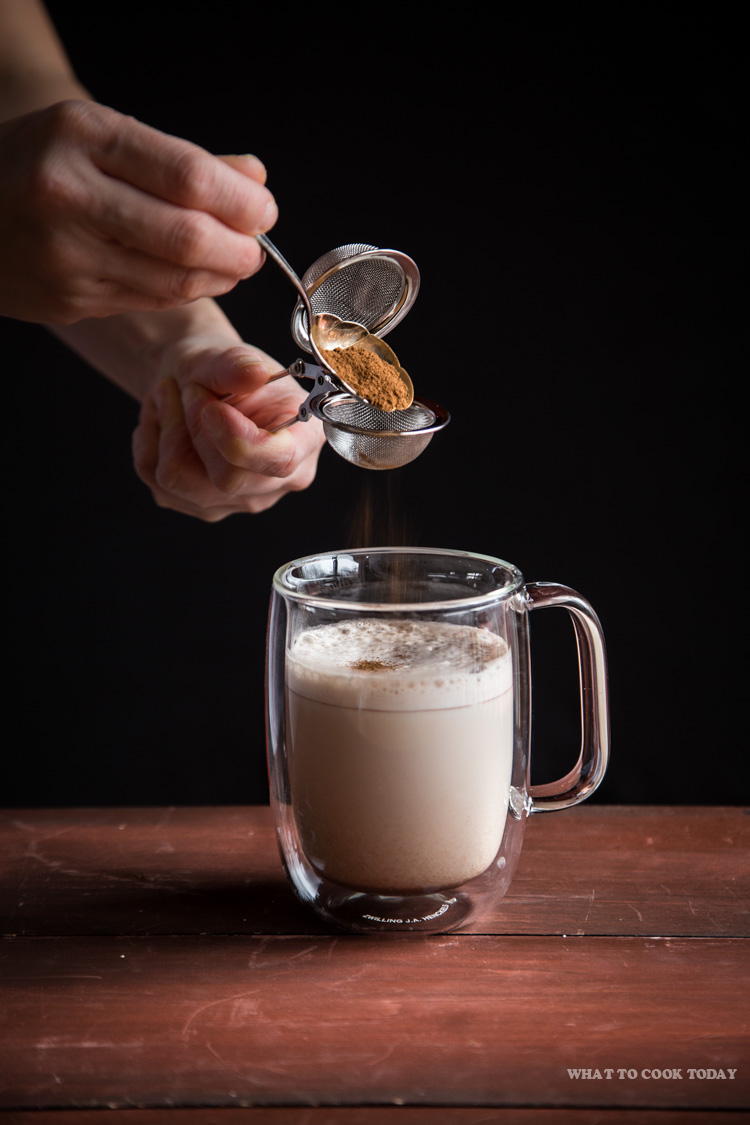 ONLY 5 INGREDIENTS TO MAKE THIS MEXICAN CINNAMON HORCHATA
1. White long-grain rice
I use 1:1.5 rice to water ratio to cook the rice, but you may need more water, depending on the type of white rice you use. Some may need more water. So please adjust accordingly.
2. Milk
This can be replaced with non-dairy milk like coconut milk or almond milk
3. Cinnamon powder and cinnamon stick
4. Brown sugar
KITCHEN TOOLS THAT WILL COME IN HANDY TO MAKE THIS MEXICAN CINNAMON HORCHATA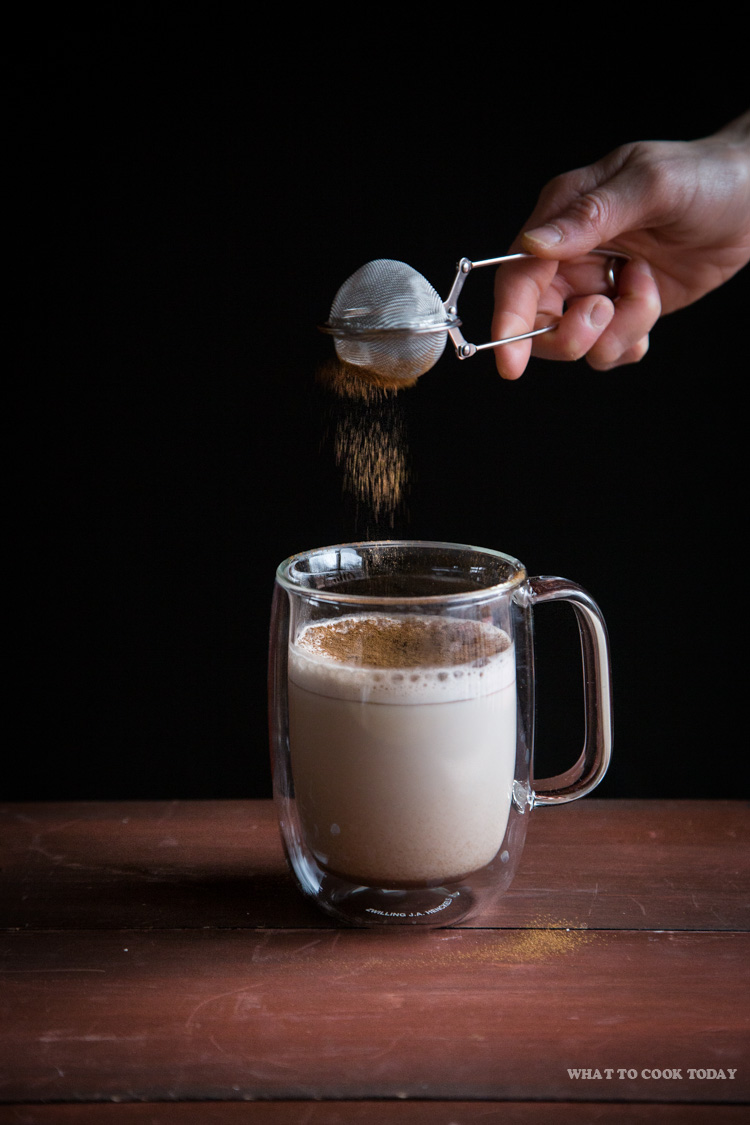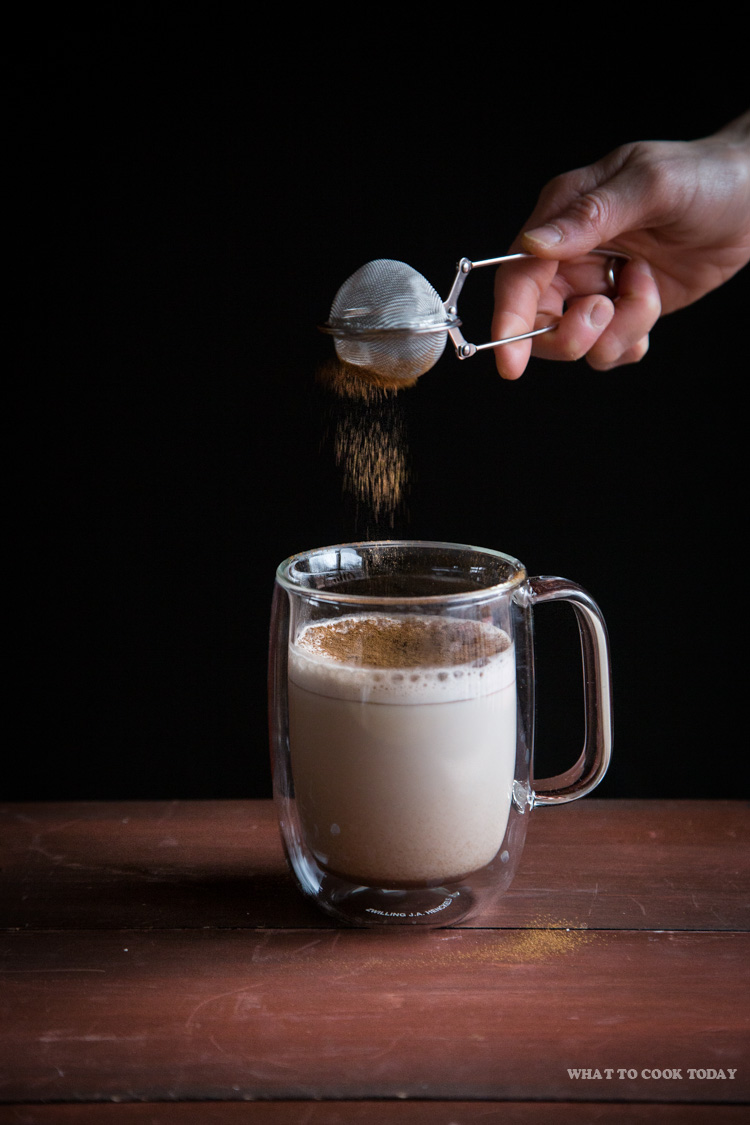 My kids love this Mexican Horchata so much that they will choose this over a freaking ice cream? (Should I be worry ?)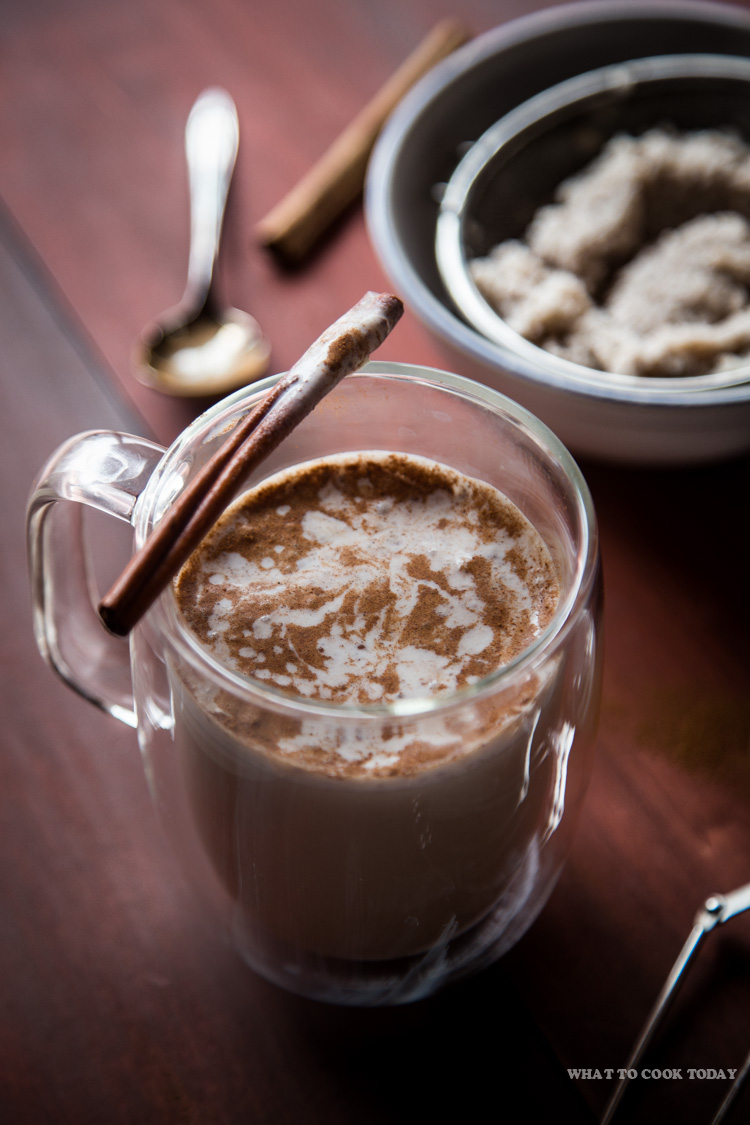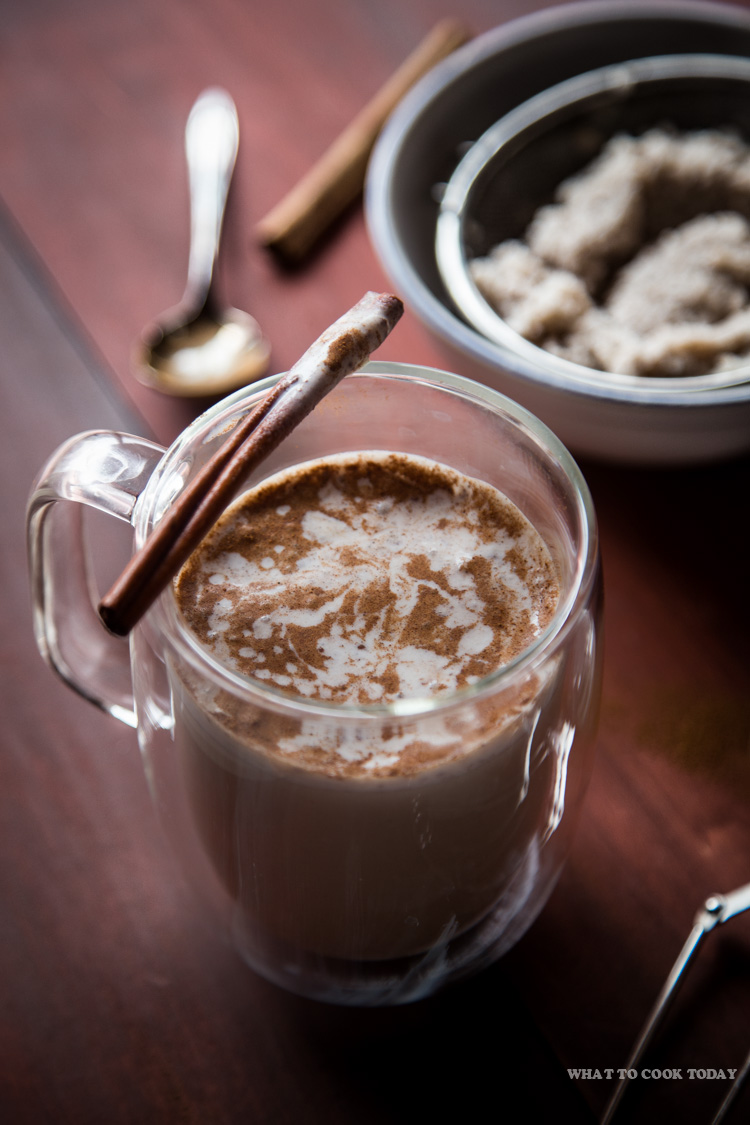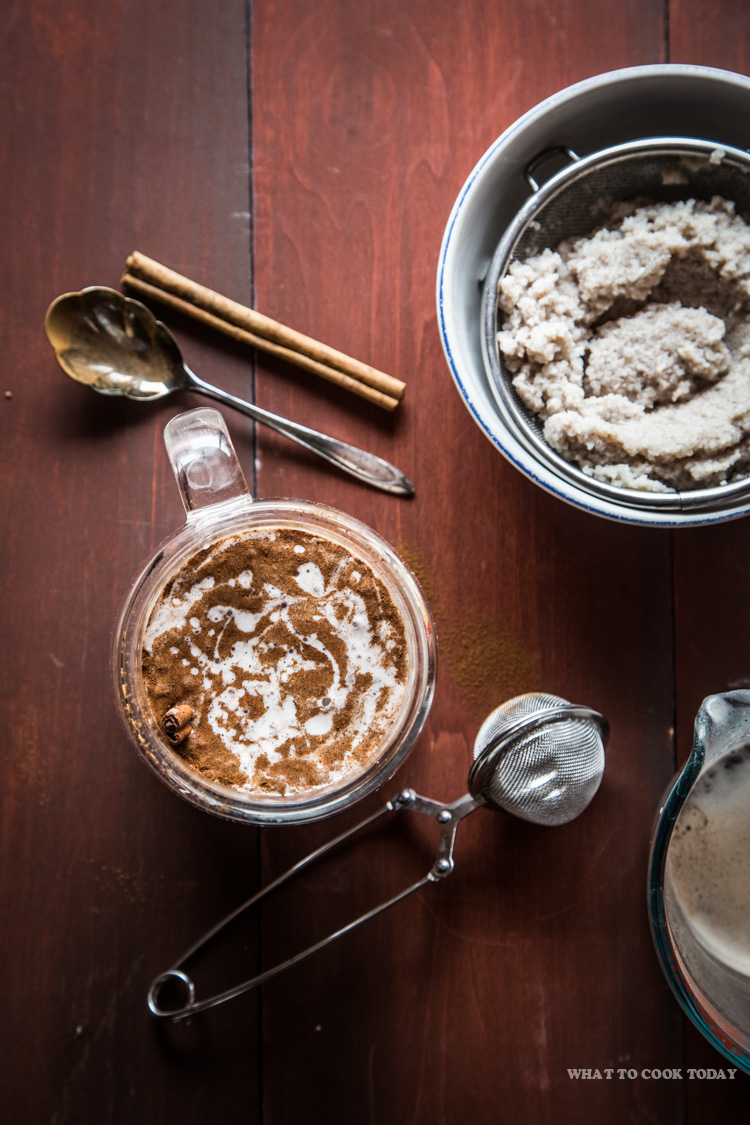 I'm loving this double-wall latte mugs from Zwilling too (not sponsored). Whether you beverage is cool or hot, it is safe to touch!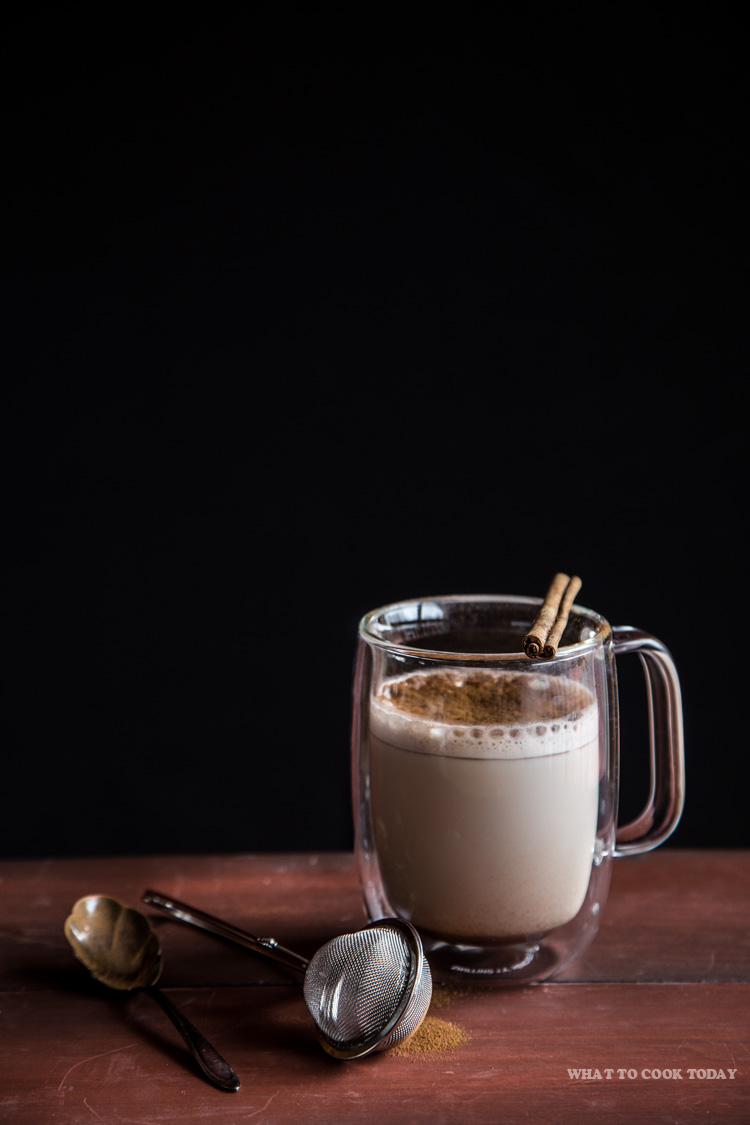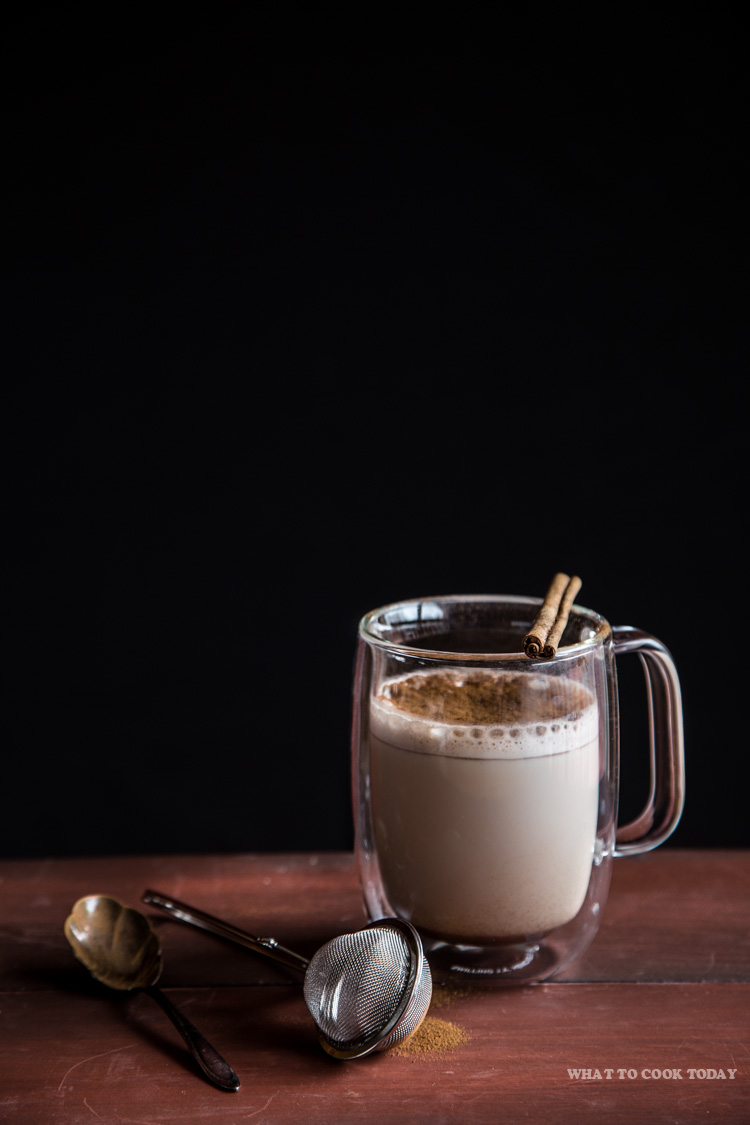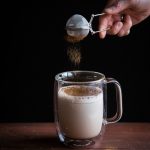 Mexican Cinnamon Horchata (Cinnamon Rice Milk)
Ingredients
1

cup

long-grain rice

or use 3 cups leftover cooked rice

1 ½

cups

water

see notes 1 (omit if you use leftover cooked rice)

4

cups

milk

Whole or low fat or non-dairy milk like coconut milk, almond milk

1

tsp

ground cinnamon

¼

cup

light brown sugar

more if you like it sweeter

Cinnamon sticks

for decoration
Instructions
Bring 1 1/2 cups of water to a boil. Then stir in the rice grains and lower the heat and let it simmer with a lid covered for about 15 minutes. Turn off the heat and let it sit for 10 minutes covered. Uncovered the lid and fluff the rice with fork. The rice should absorb all the water at this point and cooked through and fluffy

Pop it into a blender with the milk, ground cinnamon, and sugar. Whiz until smooth, then taste and add a bit more sugar if you want it sweeter. You may need to do this in 2 batches if your blender isn't big enough

Strain this mixture into a jug with a load of ice (if you want it cold) and discard any rice left behind or if you don't want to waste any rice, I usually mix it with some oats when I cook my oatmeal for breakfast (just some idea). Garnish with cinnamon sticks. Sprinkle over a little more ground cinnamon and serve
Notes
You may need more water to cook the rice you use as different types of rice may use a slightly different amount of water. Follow the instruction on the rice package if available. Make sure you use the same cup to measure the rice and the liquid to cook the rice.
Nutrition
Serving:
1
cup
|
Calories:
376
kcal
|
Carbohydrates:
63
g
|
Protein:
11
g
|
Fat:
8
g
|
Saturated Fat:
5
g
|
Polyunsaturated Fat:
1
g
|
Monounsaturated Fat:
2
g
|
Cholesterol:
25
mg
|
Sodium:
117
mg
|
Potassium:
401
mg
|
Fiber:
1
g
|
Sugar:
26
g
|
Vitamin A:
402
IU
|
Vitamin C:
1
mg
|
Calcium:
312
mg
|
Iron:
1
mg