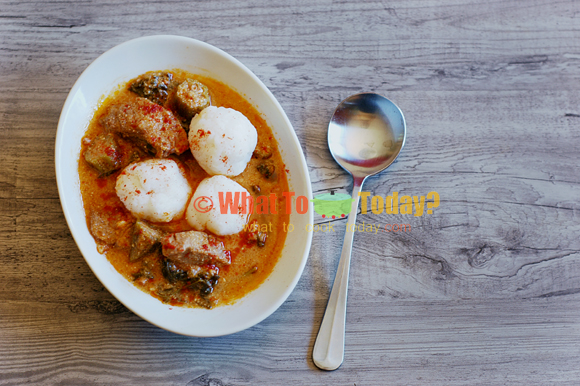 Egusi seeds are melon seeds that are popular in West African cooking. Egusi seeds are used to add a nut-like texture to a dish and also to thicken the dish. The lady I bought this egusi seeds from told me that the seeds are common in Nigerian kitchen and it gives the dish a thicker consistency.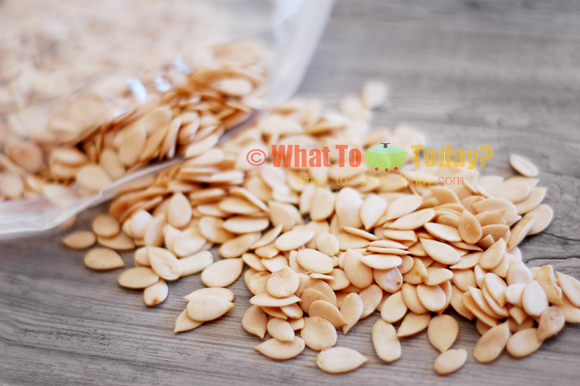 One of the common dishes that use egusi seeds is this egusi with beef stew. Egusi with beef are pretty simple to prepare and very flavorful too. From the appearance of this egusi with beef, you may mistakenly think that it is a curry dish, but it is not a curry dish. It doesn't use spices we normally will use to cook curry. The orangey red color is contributed by tomato paste and the thick and creamy looking are from the egusi powder and the okra. This was my first time I have egusi with beef and certainly won't be the last. I love how it tasted and how fun it was to eat it with the rice tuwo. Almost like eating and Indonesian rice cake or lontong.
Lots of the recipes in West African cooking call for palm oil. Like in Indonesia, cookings are mainly done with palm oil, which is abundant. Palm oil is uncommon here in the U.S. Feel free to substitute with peanut oil or other healthier oil of your choice if you like. Serve the egusi with beef with rice, yams or rice tuwo 😉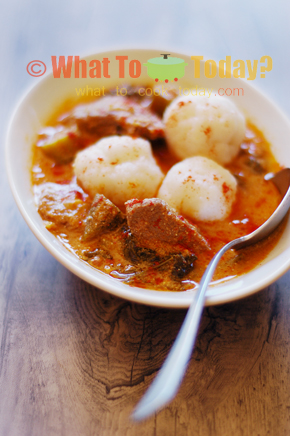 For baking/ kueh making: I highly encourage to weigh ingredients with a digital kitchen scale instead of using measuring cups as they are not very accurate especially when it comes to recipe that requires precision.
GRAMS TO CUPS CONVERSION (UNSIFTED)
INGREDIENTS
1/2

cup

of palm oil or peanut oil

2

onions

-

, sliced

2

lbs

(1 kg) beef for stew, cut in chunks

1/2

cup

(200 g) tomato paste

1

cup

(140 g) egusi seeds, ground

1/2

lb

(250 g) fresh spinach or kale, stemmed and chopped (4 cups)

2-3

fresh hot peppers

-

(such as bird's eye chili or serrano), seeded and chopped

1/2

tsp

ground red peppercorns

2

cups

(300 g) fresh (cut into smaller pieces) or frozen okra (10 oz package frozen)

2

tsp

ground crayfish

-

(or you may substitute with bouillon powder or maggi seasonings if you have some)

1

tsp

salt
INSTRUCTIONS
Heat the oil over medium-high heat in a large heavy-bottom pot. Add onions, and beef, and let the beef brown. Be careful not to crowd the pan or the meat will be steamed instead of browned. Do this in batches if you need to

Add tomato paste, ground egusi powder, and 3 cup of water. Bring to a boil and then add spinach or kale, fresh hot peppers, paprika powder, okra, ground crayfish (or whatever you substitute with) and salt. Bring to a slow boil again, reduce heat and simmer 1 hour covered or until the beef is tender. Stir occasionally, adding a small amount of water if it becomes too thick

Serve with rice, yams or rice tuwo