Lao Boneless Chicken Feet Salad (Yum Tien Gai) – Boneless chicken feet is tossed in sweet, spicy, salty, sour dressing along with aromatic fresh herbs. You may not be convinced, but it tastes way better than it sounds.
I know it's hard to convince people that this Lao boneless chicken feet salad (Yum Tien Gai) is delish! You don't even have to make a face, I can see it 🙂 It's not for everybody. I could hardly contain myself when I saw already cleaned and cooked boneless chicken feet at Asian grocery store the other day.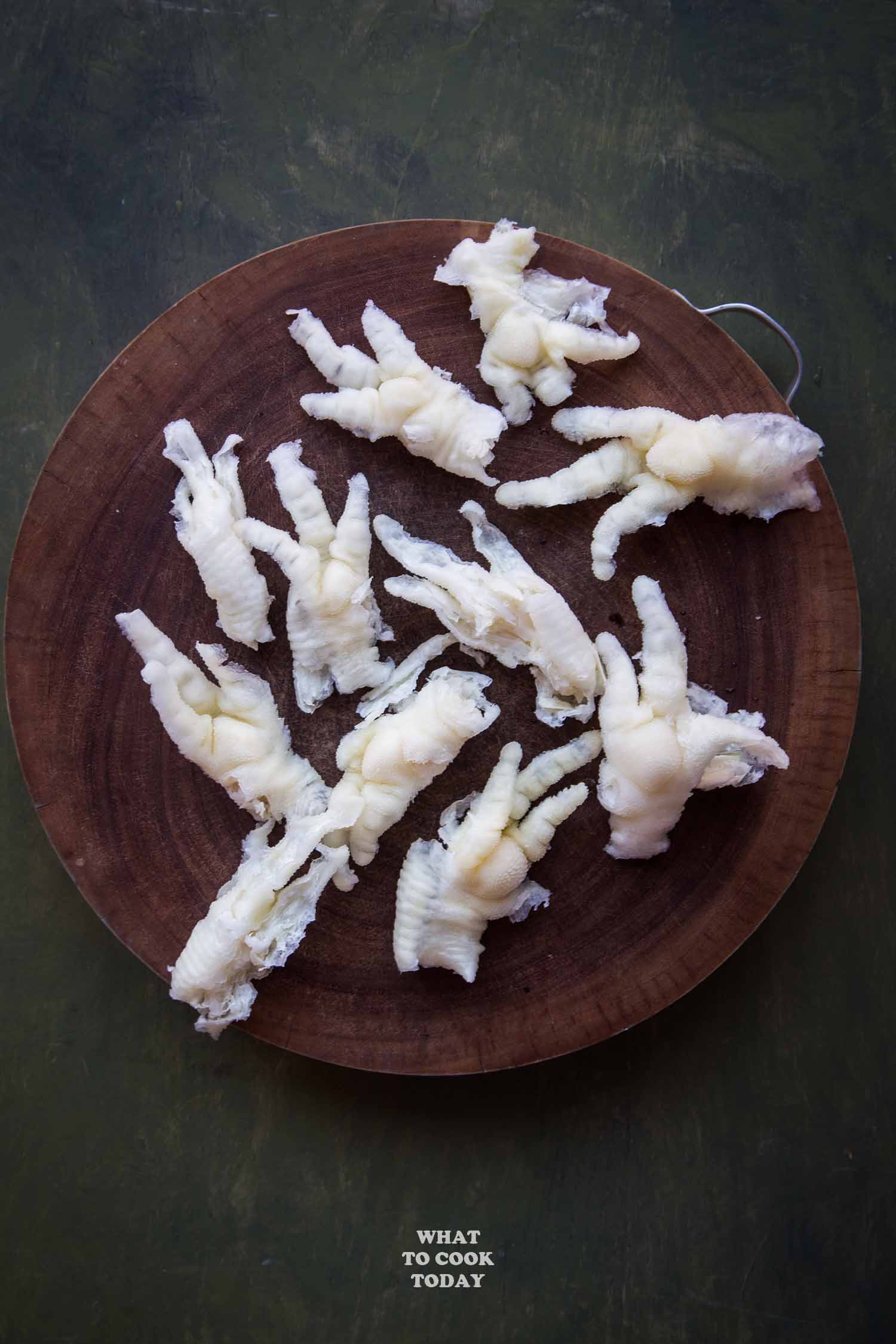 I haven't had this for who knows how long! I remember having yum tien gai a really long time ago and I was hooked immediately. Again, I have an affinity for this sort of thing. So no surprise there right?!? Needless to say, I brought it home and now I can proudly present to you yum tien gai 🙂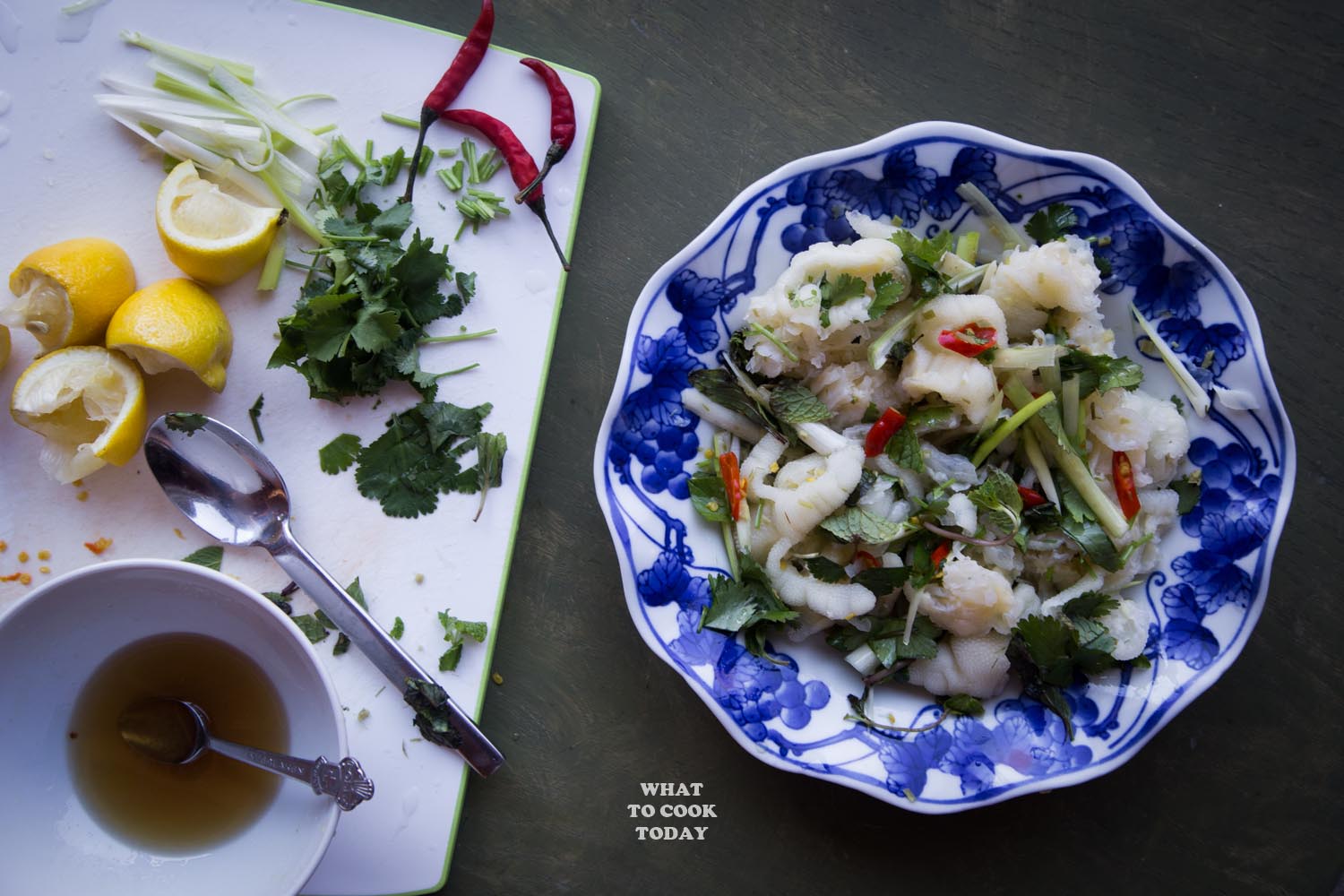 HOW HARD IS IT TO MAKE THIS YUM TIEN GAI?
It's not hard! It's a lot of work if you have to prepare the chicken feet from scratch! Meaning, if you get raw chicken feet, you need to boil them until soft and then take out the bones from each foot and you are left with boneless chicken feet.
I got the boneless and cooked chicken feet already, so 80% of the work is pretty much done here 🙂 They are usually available at the refrigerated section, sometimes at the frozen food section.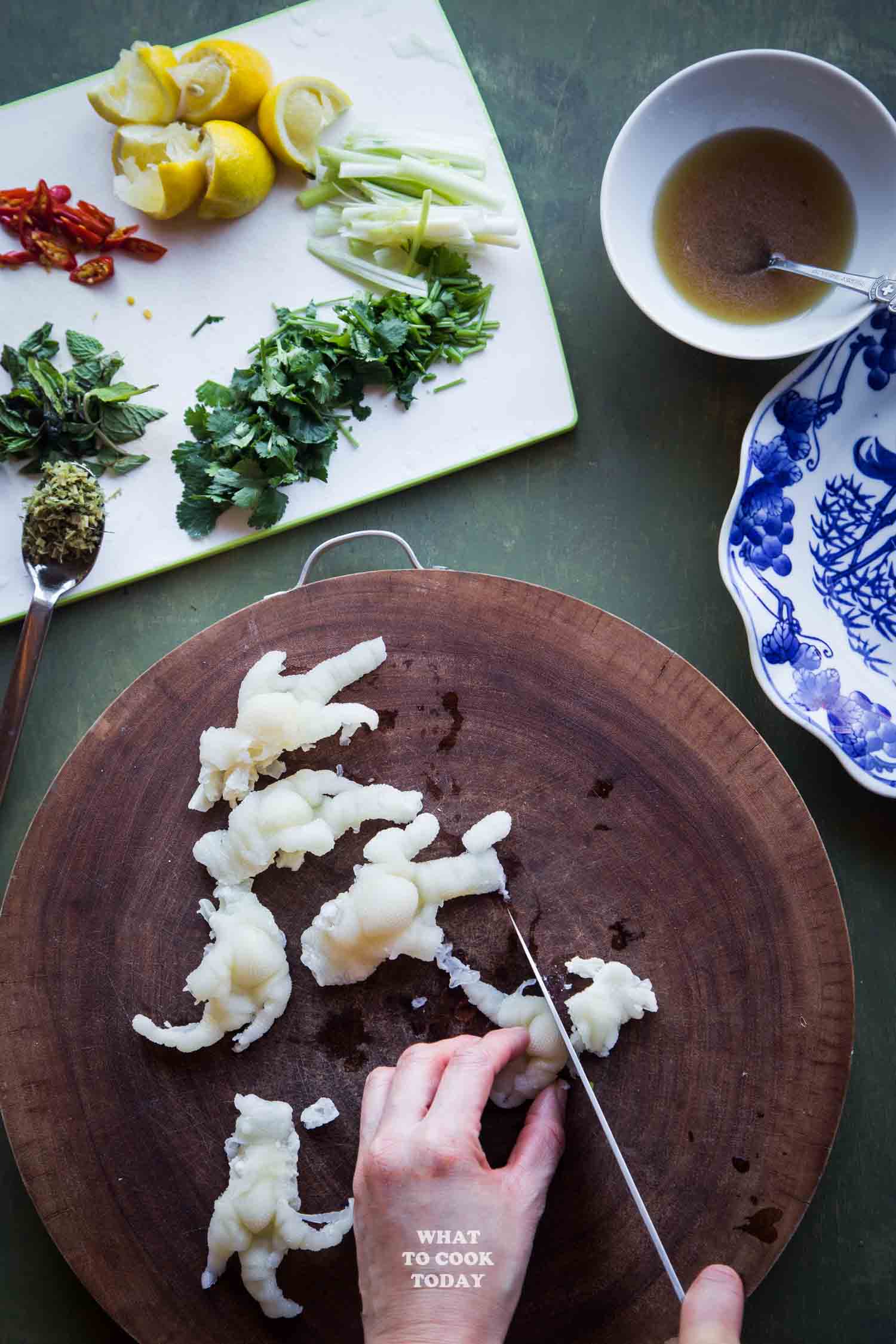 WHAT DOES YUM TIEN GAI TASTE LIKE?
The texture of the cooked boneless chicken feet is slightly crunchy. The salad dressing and fresh herbs really help to make this dish SHINE! A typical Southeast Asian food with amazing sweet, salty, sour, spicy taste all in one dish!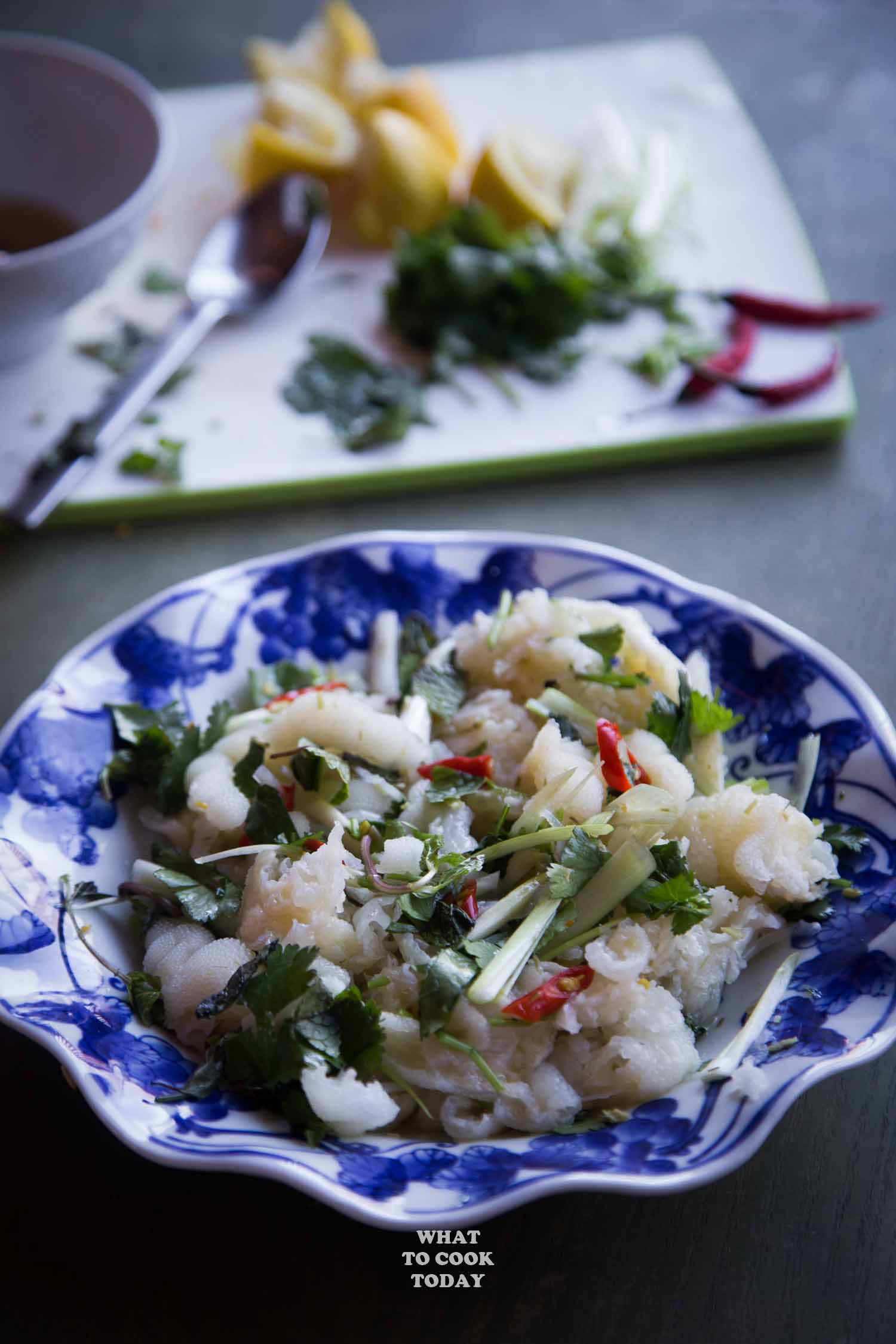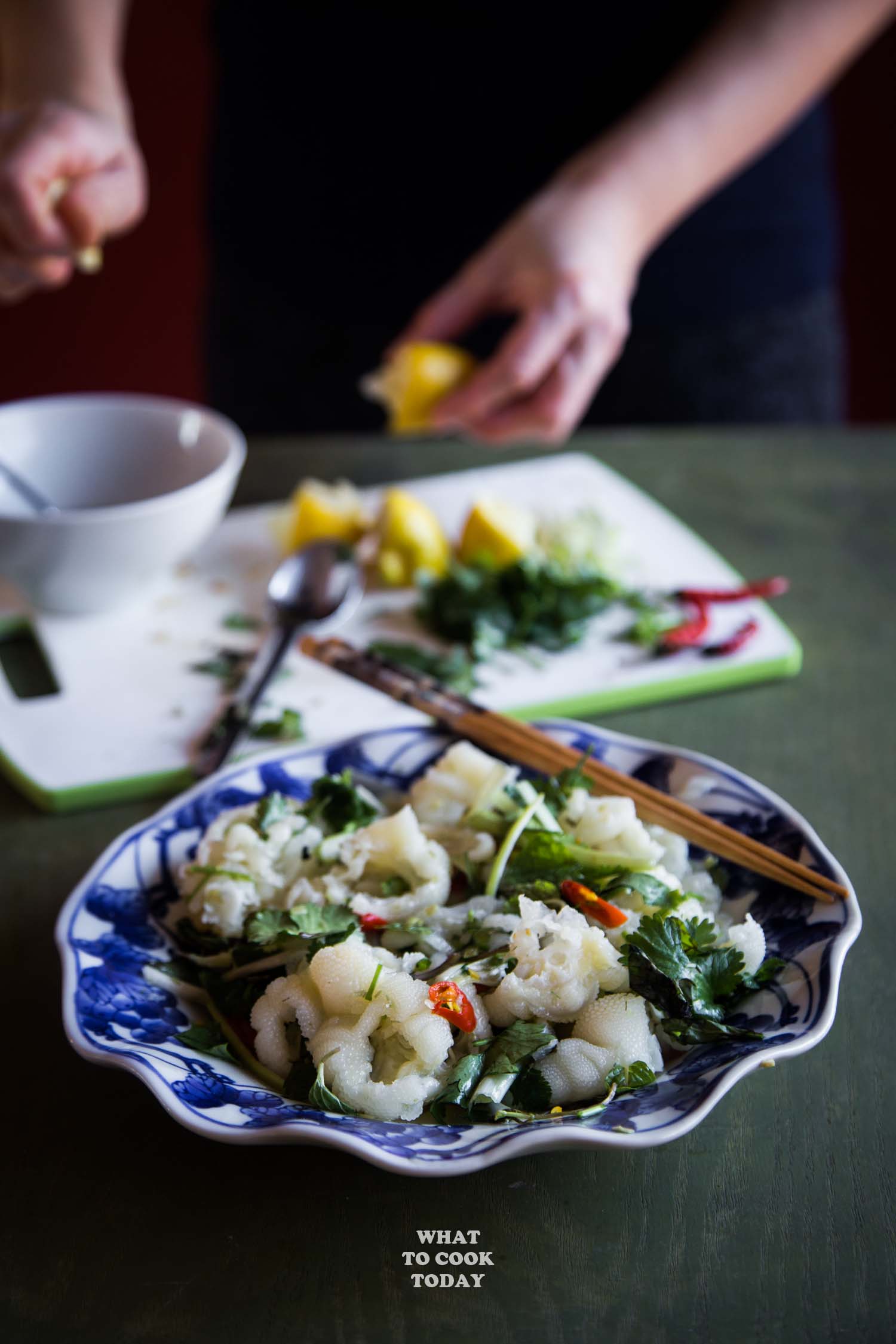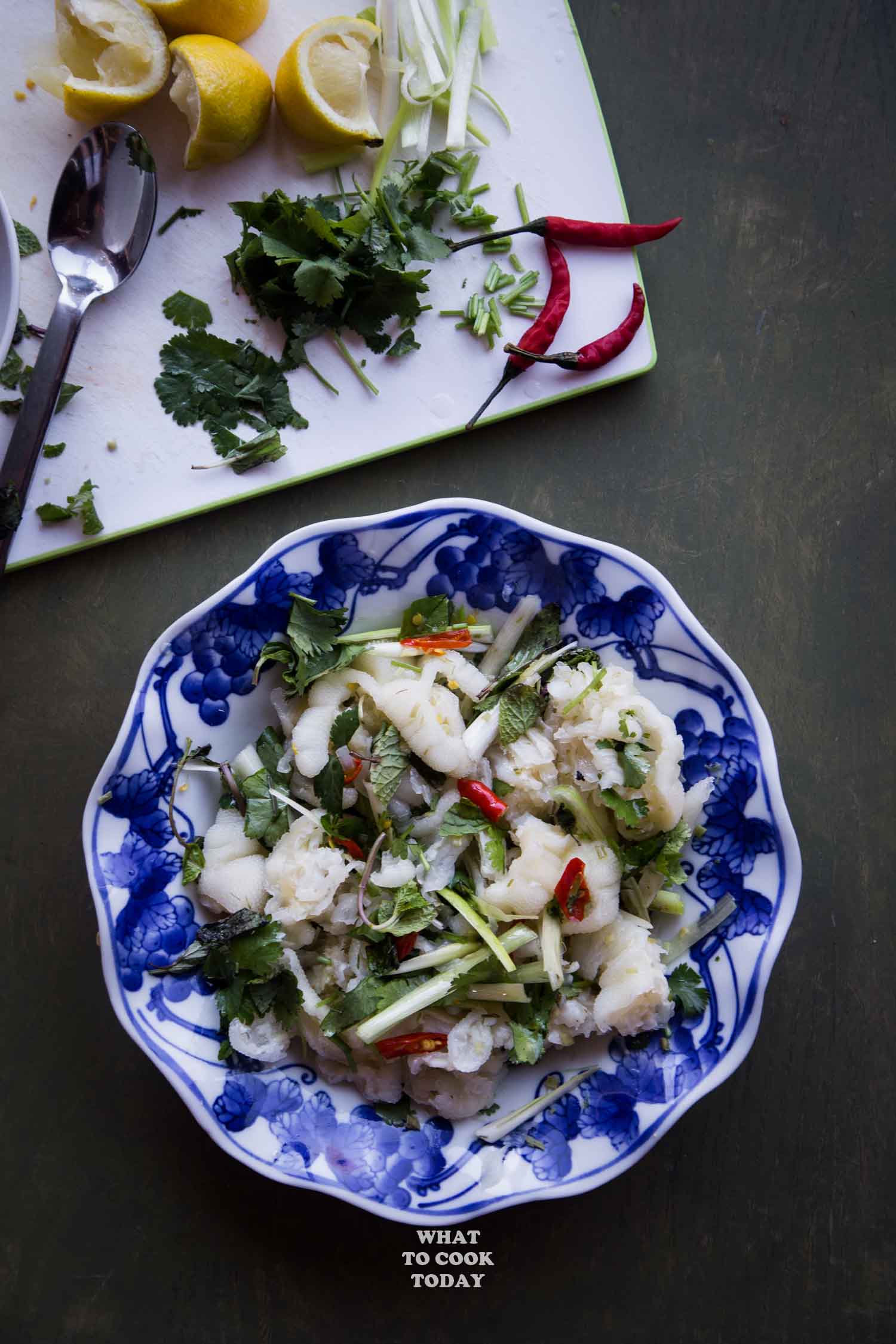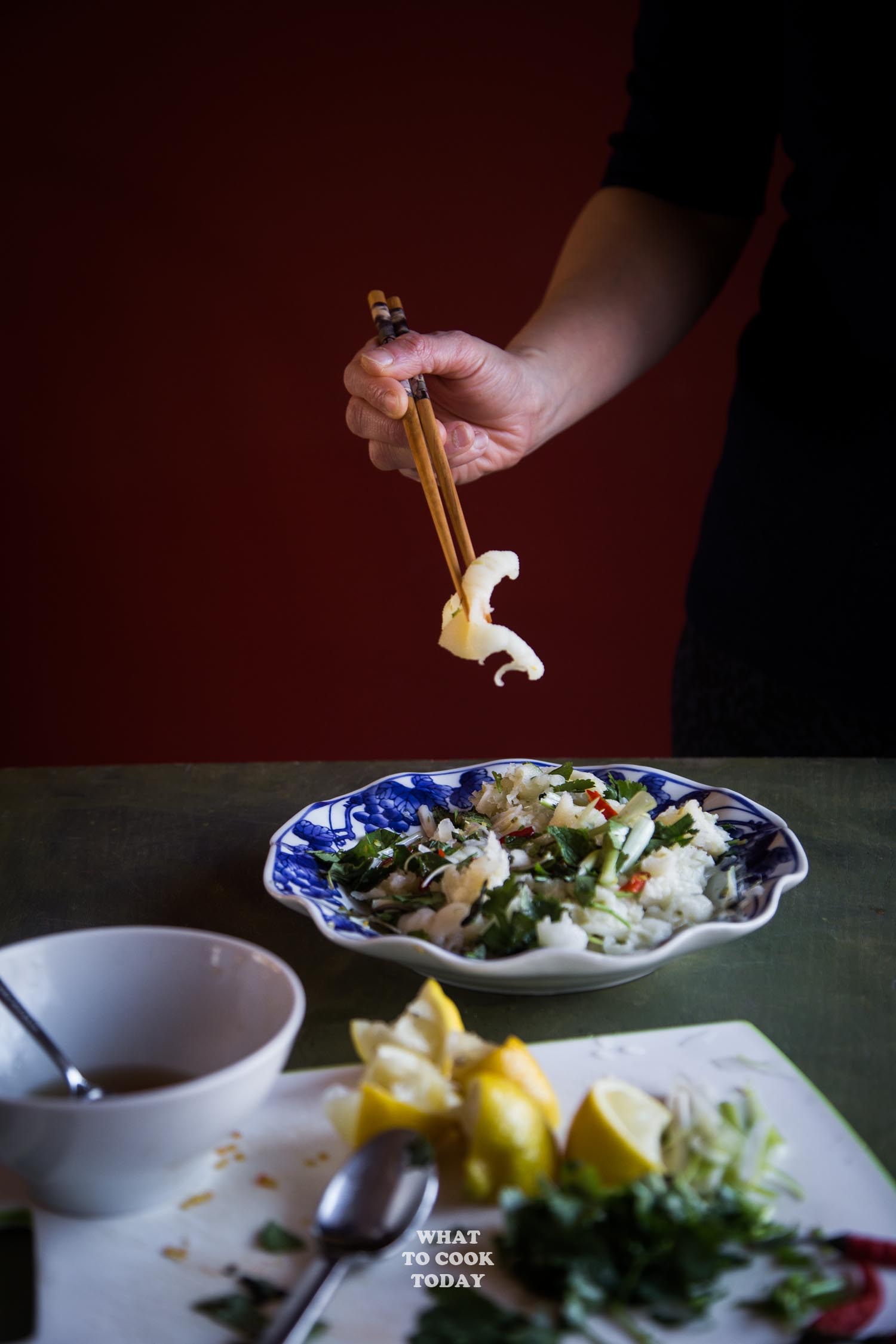 If you are feeling adventurous, definitely give this Lao boneless chicken feet salad a try! It doesn't feel like eating chicken feet! If you can get over the fact that they are chicken feet 😀

This blog post contains affiliate links. I earn a small commission when you made purchase at no extra cost to you. Learn more.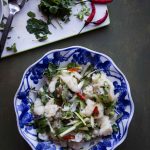 Laos Boneless Chicken Feet Salad (Yum Tien Gai)
Ingredients
1

lb

cooked boneless chicken feet
Aromatics:
1

stalk

lemongrass

white fat stalk, thinly slice

4

sprigs

fresh mint leaves

2

stalks

white part of green onions

thinly slice in length

1

cup

cilantro leaves

loosely pack, roughly chopped

3

-4 red chili

finely sliced
Instructions
Bring a large pot of water to a boil. Blanch the chicken feet in boiling water for 5 minutes. The chicken feet have been pre-cooked when you bought the boneless version from the store. Refresh with cold water. Cut each boneless chicken feet into 3-4 smaller pieces
Prepare dressing:
Squeeze out the juice of 1 lemon. Add sugar and fish sauce and stir until the sugar dissolves
Putting it together:
Place the boneless chicken feet in a serving salad bowl. Add aromatics and drizzle the dressing over and give it a good toss. Serve chilled or at room temperature
If you can't have enough chicken feet, here's another one you must try 🙂
PRESSURE COOKER DIM SUM CHICKEN FEET (Ceker Ayam Dim Sum)