Strands of soft fried egg noodle puffs along with other ingredients like nuts and seeds are bound together by syrup. They are popular snacks from kids to adults and also make a perfect edible gift for Chinese New Year. They are easier to make than you think. Step-by-step instructions are included.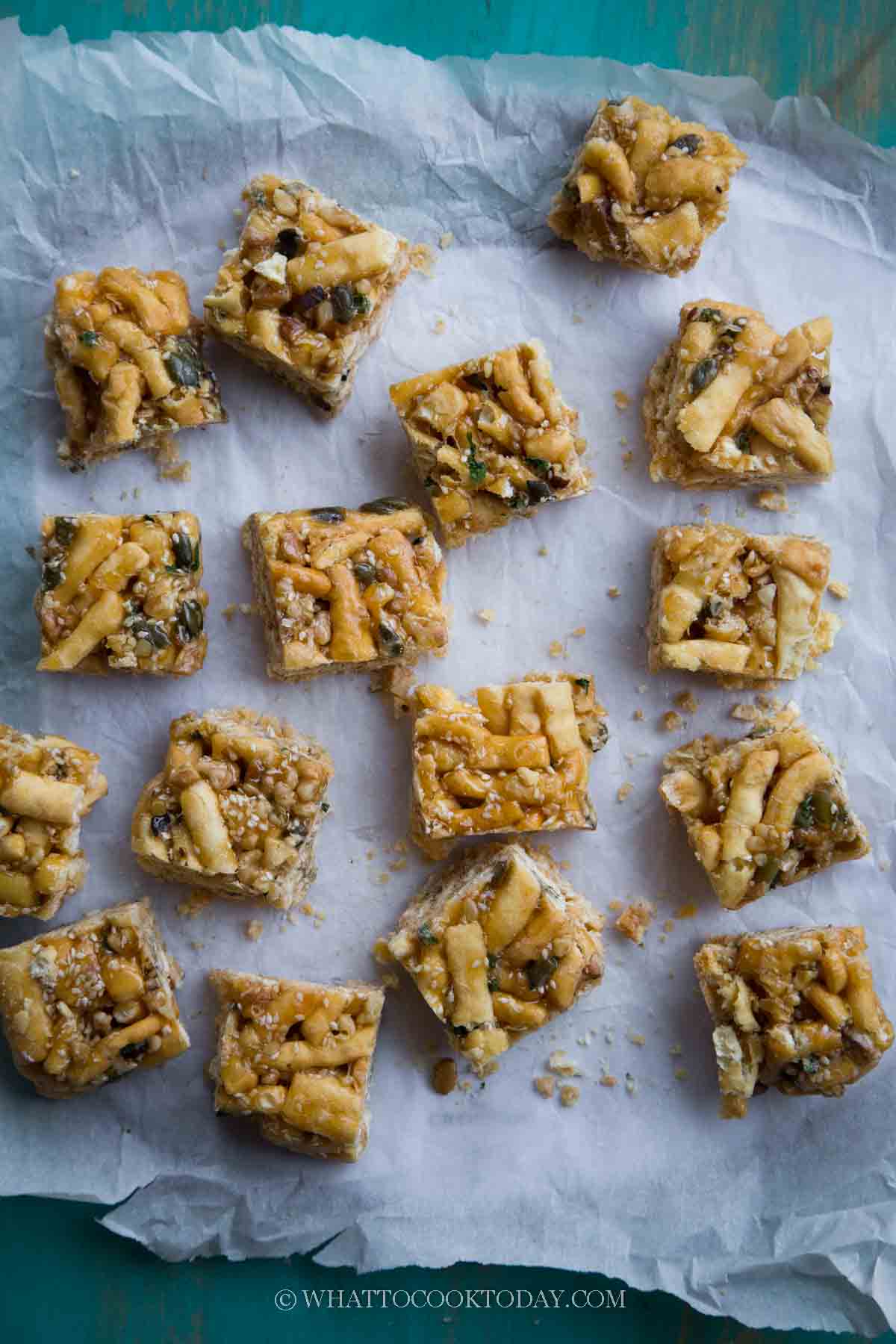 Making sachima reminds me of childhood. I loved to eat this when I was a kid. They are so delicious and let me warn you ahead of time that it's sooo hard not to eat too much of this stuff for real! I thought it was hard to make but they aren't. They seem harder than they are actually.
What is sachima/shaqima (沙琪瑪)?
At first glance, sachima looks like the American Rice Krispie treats. Sachima isn't made with rice puffs, however. Some call it caramelized egg fritters, some call it Chinese Rice Krispies. Sachima is a popular Manchurian snack but it is popular all across China now or in pretty much any Chinese-speaking countries. The dough is basically similar to that of egg noodles. So, basically, they are egg noodles strands deep-fried until puffy, and sometimes additional ingredients like nuts, raisins, and seeds are added for extra flavor and then bound together by molten sugar, press into a square pan, and then cut into square shapes.
The recipe rundown
Taste: Sweet, a hint of salty, nice eggy aroma
Texture: Crispy on the outside but when you bite into it, the noodle strands are soft (hence the name soft flour cake)
Level: Easy-medium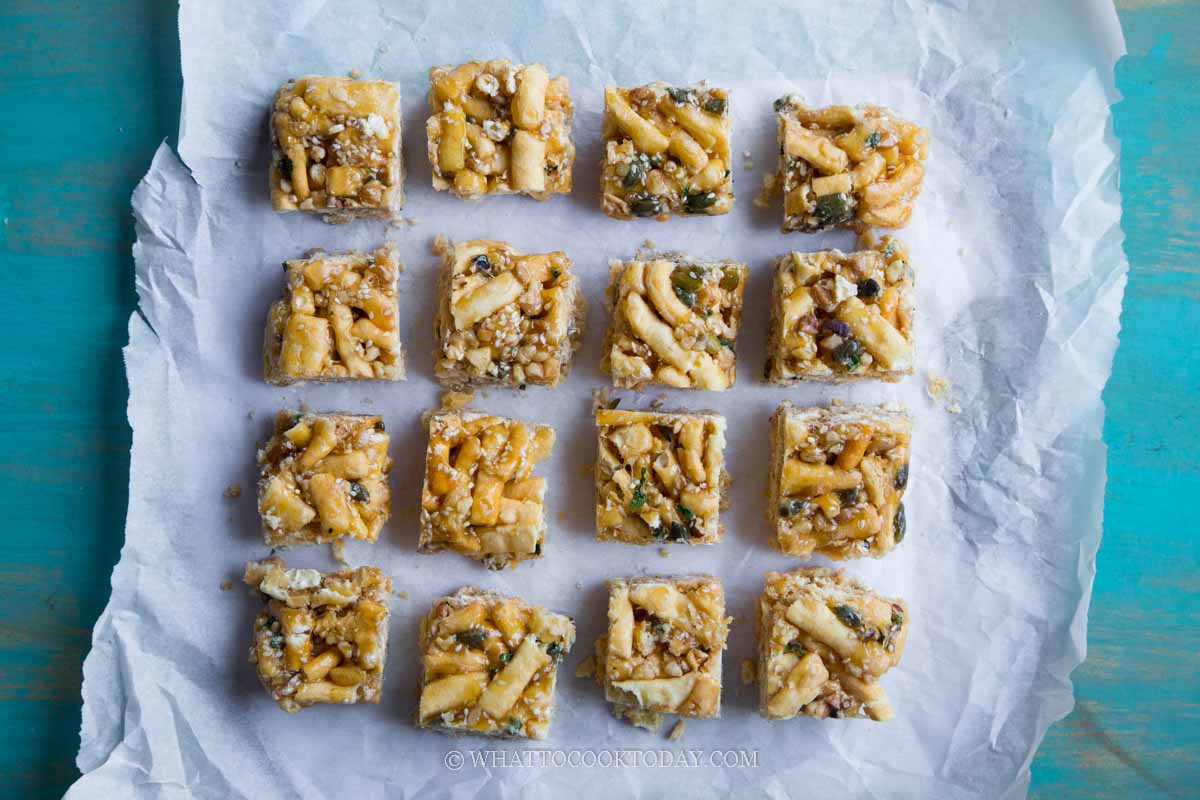 Ingredients for easy sachima
1. Bread flour
Bread flour gives the dough a nice chewiness
2. Eggs
I use large eggs, about 58 grams with a shell
3. Baking powder
It helps to leaven the dough when it's fried
4. Salt
5. Tapioca starch
Tapioca starch adds a nice chew to the dough too
6. Sugar
I use granulated sugar. Caster sugar works too
7. Maltose
This can be found at your local Asian grocery store. If you can't find any, you can use honey although honey is much sweeter than maltose. Maltose helps prevents crystallization and extends the shelf life of goods.
8. Water
The purpose of the water here is to help cook the syrup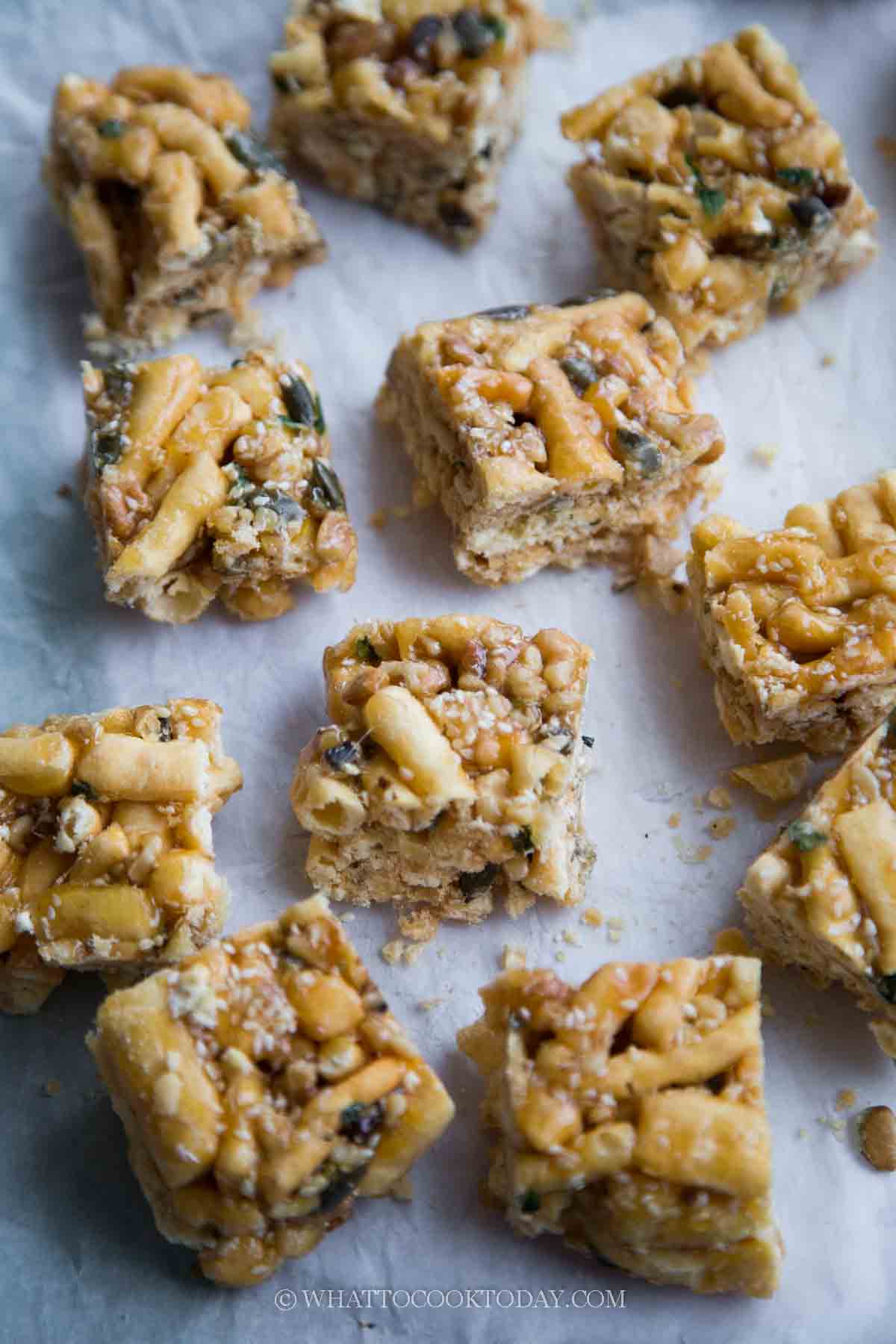 How to make sachima from scratch
1. Toast the sesame seeds, pumpkin seeds, and nuts on a dry pan until aromatic, about 5 minutes. Combine them and set them aside while you prepare other things. Line your square cake pan with parchment paper. Prepare another large piece of parchment paper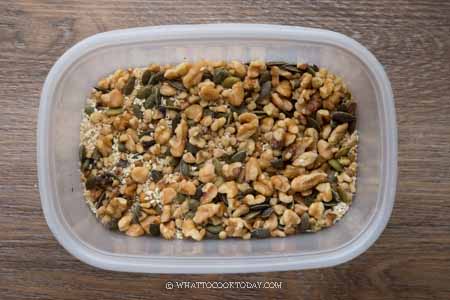 2. Add flour, salt, and baking powder to a large mixing bowl. Whisk to mix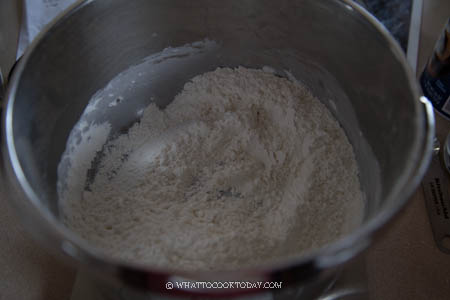 3. Stir in the beaten egg and knead to form a rather sticky dough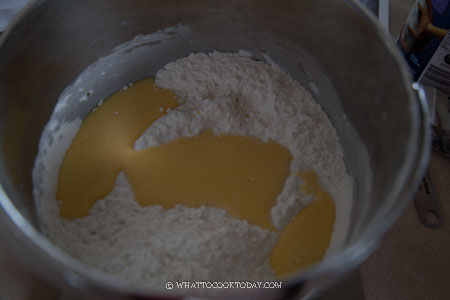 4. Cover and let it rest for 30 minutes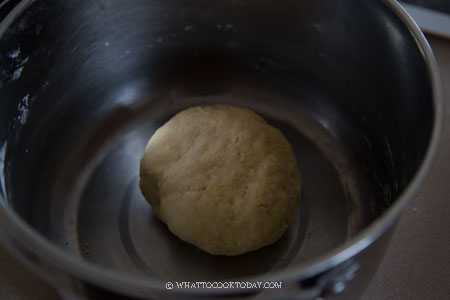 5. After 30 minutes, dust your working surface and a bit on your palms with some tapioca starch. It should be easier to knead now, knead into a smooth non-sticky dough. Divide the dough into two.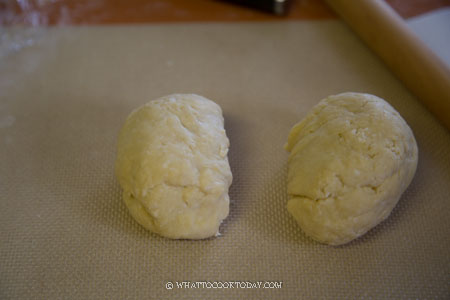 6. Work with one at a time and keep the other covered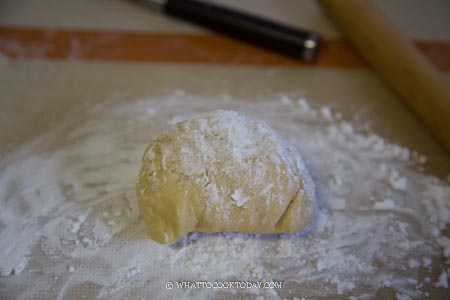 7. Roll the dough into about 1/8-inch (about 3 mm) thick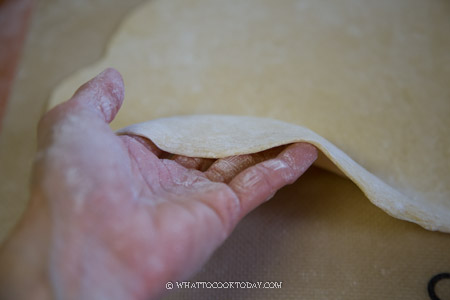 8. Cut into 3


9. Then stack them on top of each other


10. Use a sharp knife to cutinto 1/4-inch (5 mm) width noodle strips. I cut them a bit too wide here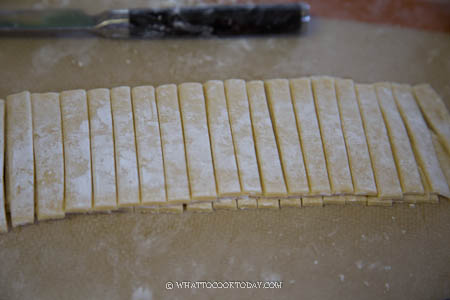 11. Toss them with some tapioca starch to prevent stickiness. Repeat with the other dough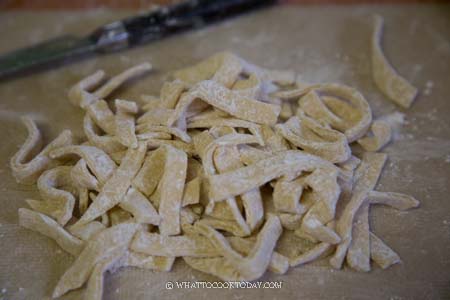 12. Preheat oil. When you dip a skewer or chopstick, there will be bubbles around it, the oil is ready. Lower the heat to medium and wait for about 1 minute. Fry the dough strips in batches until they float to the top and puffy, about 3-5 seconds or so. Don't overcook them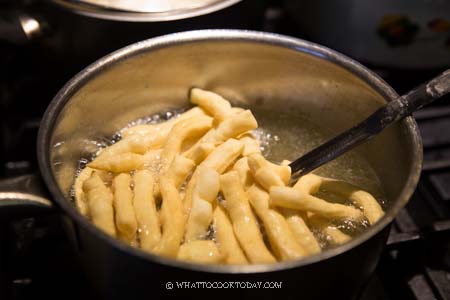 13. They should be just lightly golden brown. Repeat with the rest of the dough strips. Keep them warm in the oven while you prepare the syrup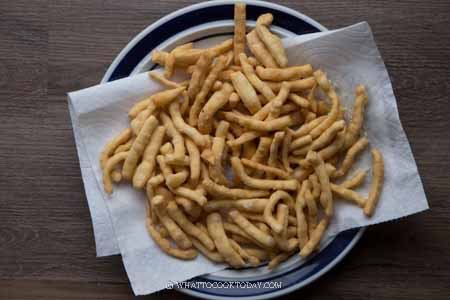 14. Mix all ingredients for syrup in a large wok or large deep heavy-bottom pot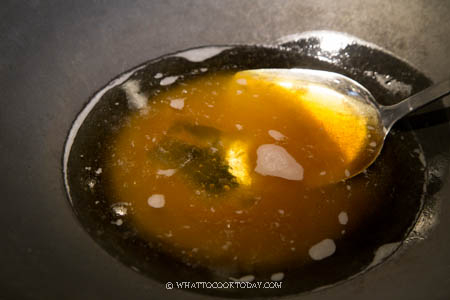 15. Cook over low-medium heat until the mixture is bubbly and foamy and thicken slightly, about 10 minutes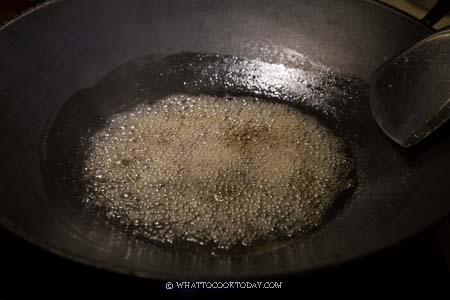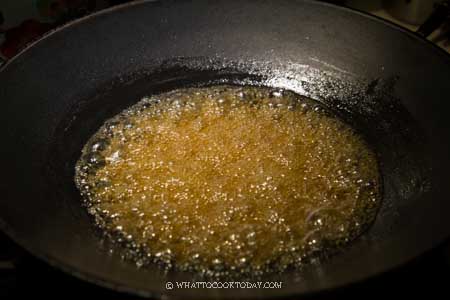 16. Get a small cup of water and carefully scoop a small amount of the molten sugar and drop into the water. Wait for few seconds and then use your hand to pick it up and it should be soft and flexible you can mould the sugar into different form. It's called a "Soft-ball stage". If you use a candy thermometer, it should be between 235-240 F (112-116 C). Turn off the heat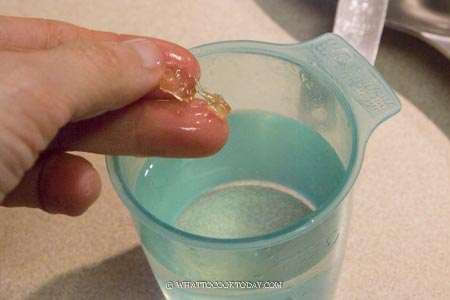 17. Immediately stir in the fried dough strips and the seeds mixture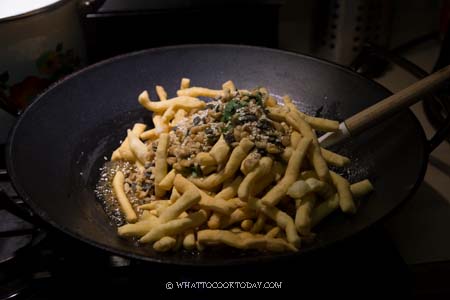 18. Stir to make sure the sticky syrup is coating the dough mixture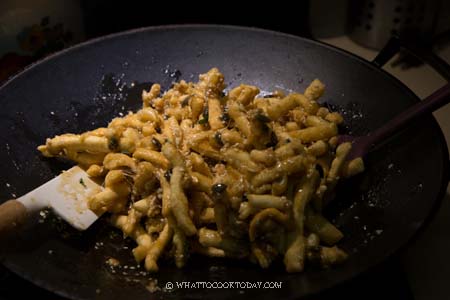 19. Immediately transfer to the prepared pan and spread them out as much as you can using a spatula and use a piece of parchment paper on top and press them down to pack everything down evenly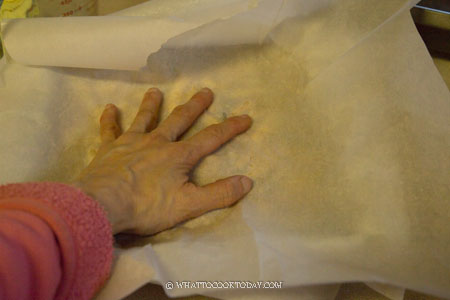 20. Let it cools down and then cut with an oiled knife into squares, small or large is up to you. Keep them in air-tight container and they can be kept for weeks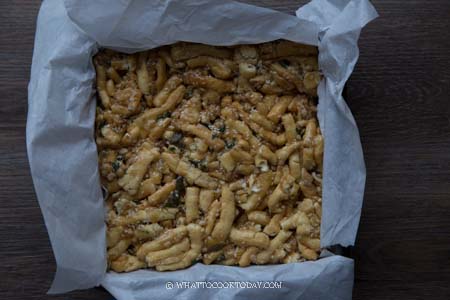 I can't believe I just made sachima from scratch LOL! It's really not as complicated as it seems! If a beginner like me can do it, you guys can rock this too!!!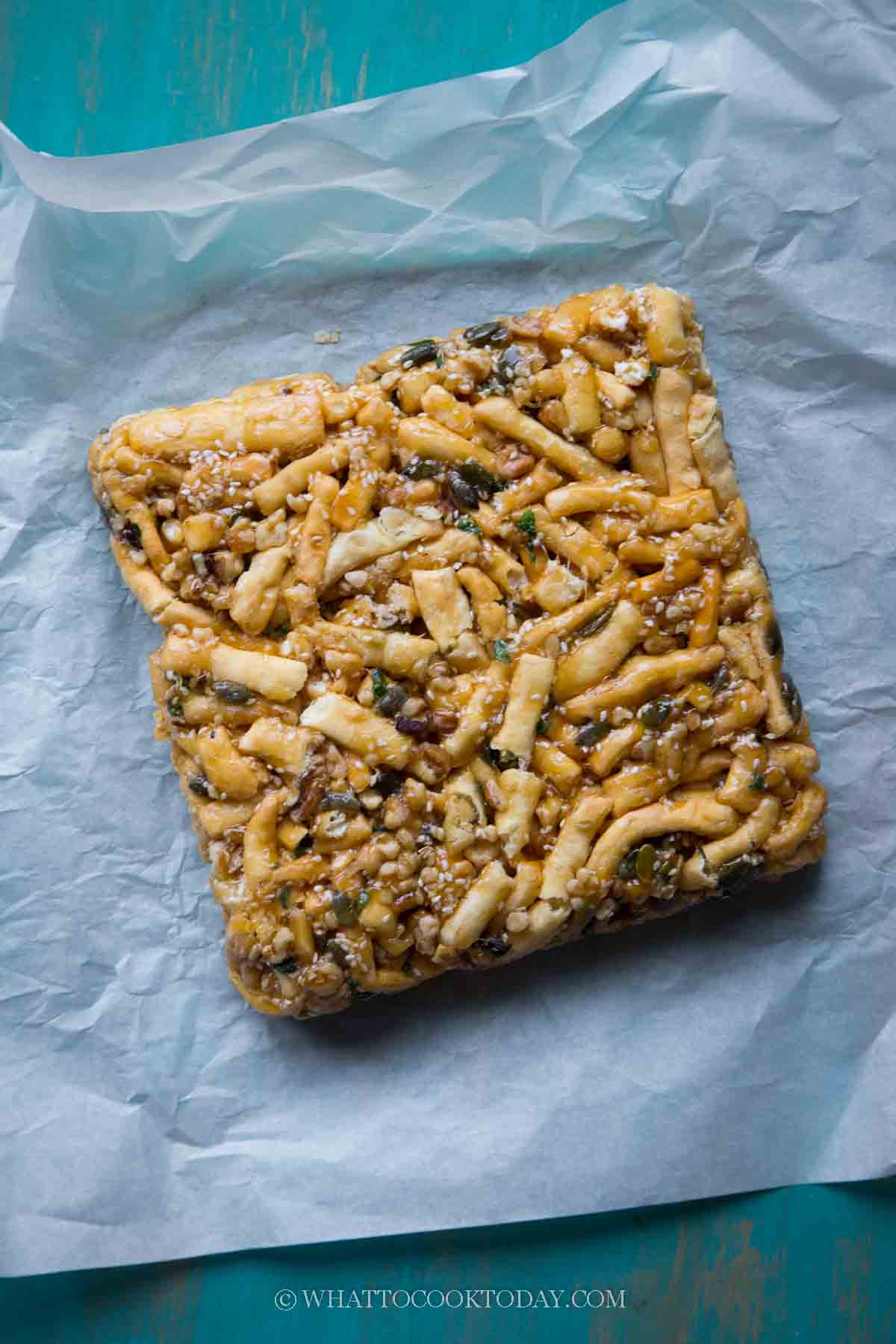 How to store sachima
1. Cool them down completely
2. Cut into squares
3. Transfer to an air-tight container or zipper bag and they can last for weeks at room temperature
This makes such a great snack that you won't stop munching and also a great edible gift for Chinese new year. In fact, it is usually during Chinese new year that I see a lot of sachima being sold at the market or bakery shop.

Important tips
1. Make sure you cook the sugar over low-medium heat
2. The texture of sachima depends on the consistency of the syrup. It's good if you have a candy thermometer, if not, please do the cold-water test
If you overcook the sugar, it will pass the soft-ball stage and the higher temperature it gets, the more concentrated the sugar is. So, instead of getting a crispy yet soft and chewy sachima, you will get a crunchy one like peanut sesame brittle.
Did you make this recipe?
I love it when you guys snap a photo and tag to show me what you've made 🙂 Simply tag me @WhatToCookToday #WhatToCookToday on Instagram and I'll be sure to stop by and take a peek for real!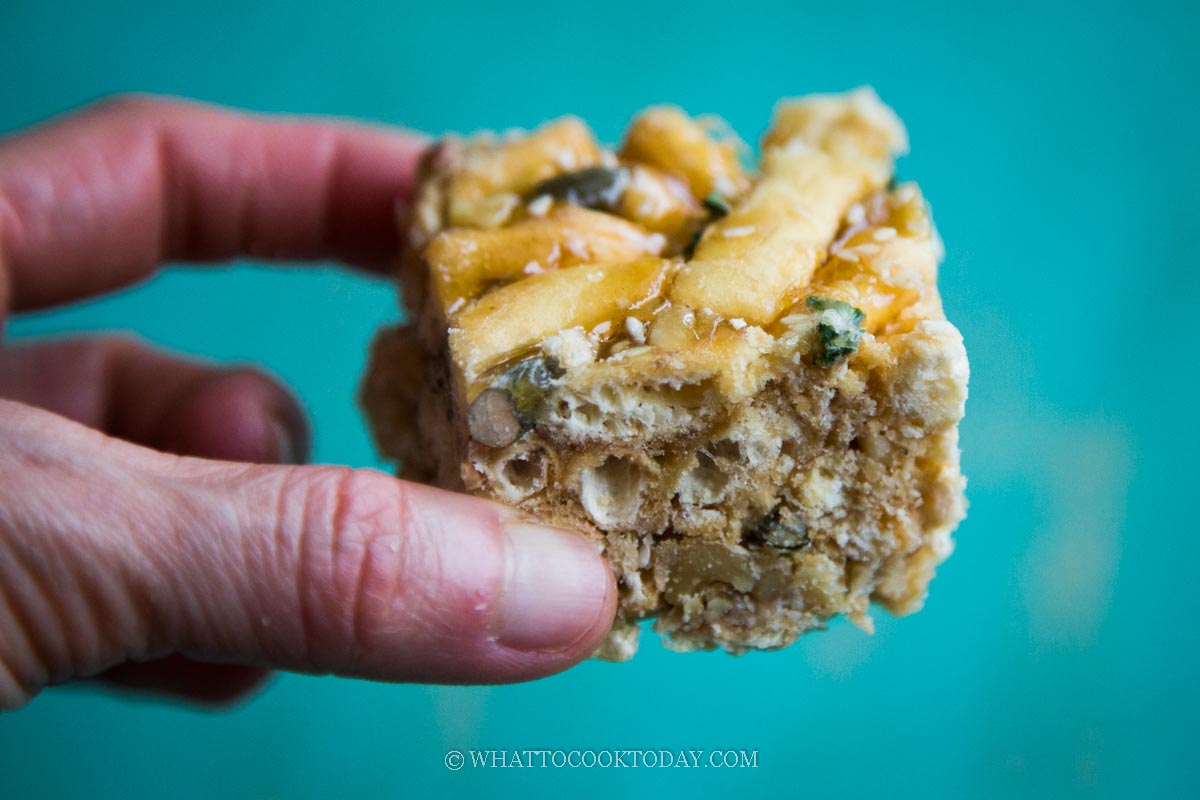 Recipe is adapted from Katherine Kwa's Sa Qi Ma
Easy Sachima/Saqhima (Chinese Soft Flour Cake)
Ingredients
Optional add-ons:
20

gr

white sesame seeds

toasted, about 1/4 cup

20

gr

pumpkin seeds

toasted, about 1/4 cup

50

gr

walnuts

roughly chopped, about 1/2 cup
Syrup:
150

ml

water

10 Tbsp

220

gr

sugar

1 cup + 5 tsp

3

Tbsp

maltose

you can use honey if you can find maltose
Instructions
Toast the sesame seeds, pumpkin seeds, and nuts on a dry pan until aromatic, about 5 minutes. Combine them and set aside while you prepare other things. Line your square cake pan with parchment paper. Prepare another large piece of parchment paper
Prepare the dough:
Add flour, salt, and baking powder to a large mixing bowl. Whisk to mix. Stir in the beaten egg and knead to form a rather sticky dough. Cover and let it rest for 30 minutes

After 30 minutes, dust your working surface and a bit on your palms with some tapioca starch. It should be easier to knead now, knead into a smooth non-sticky dough

Divide the dough into two. Work with one at a time and keep the other covered. Roll the dough into about 1/8-inch (about 3 mm) thick. Cut into 3 and then stack them on top of each other. Use a sharp knife to cut into 1/4-inch (5 mm) width noodle strips. Toss them with some tapioca starch to prevent stickiness. Repeat with the other dough
Fry the dough:
Preheat oil. When you dip a skewer or chopstick, there will be bubbles around it, the oil is ready. Lower the heat to medium and wait for about 1 minute. Fry the dough strips in batches until they float to the top and puffy, about 3-5 seconds or so. Don't overcook them. They should be just lightly golden brown. Repeat with the rest of the dough strips. Keep them warm in the oven while you prepare the syrup
Prepare syrup:
Mix all ingredients for syrup in a large wok or large deep heavy-bottom pot. Cook over low-medium heat until the mixture is bubbly and foamy, about 10 minutes
Do a cold-water test:
Get a small cup of water and carefully scoop a very small amount of the molten sugar and drop it into the water and it forms a ball. Wait for few seconds and then use your hand to pick it up and it won't hold its shape and feels soft. If you use a candy thermometer, it should be between 235-240 F (112-116 C). Turn off the heat
Combine everything:
Immediately stir in the fried dough strips and the seeds mixture and stir to make sure the sticky syrup is coating the dough mixture
Transfer to a cake pan:
Immediately transfer to the prepared pan and spread them out as much as you can using a spatula and use a piece of parchment paper on top and press them down to pack it down evenly
Cut to the desired size:
Let it cools down and then cut into squares, small or large is up to you. Keep them in air-tight container and they can be kept for weeks