A compilation of traditional Chinese New Year cakes and desserts you can make at home.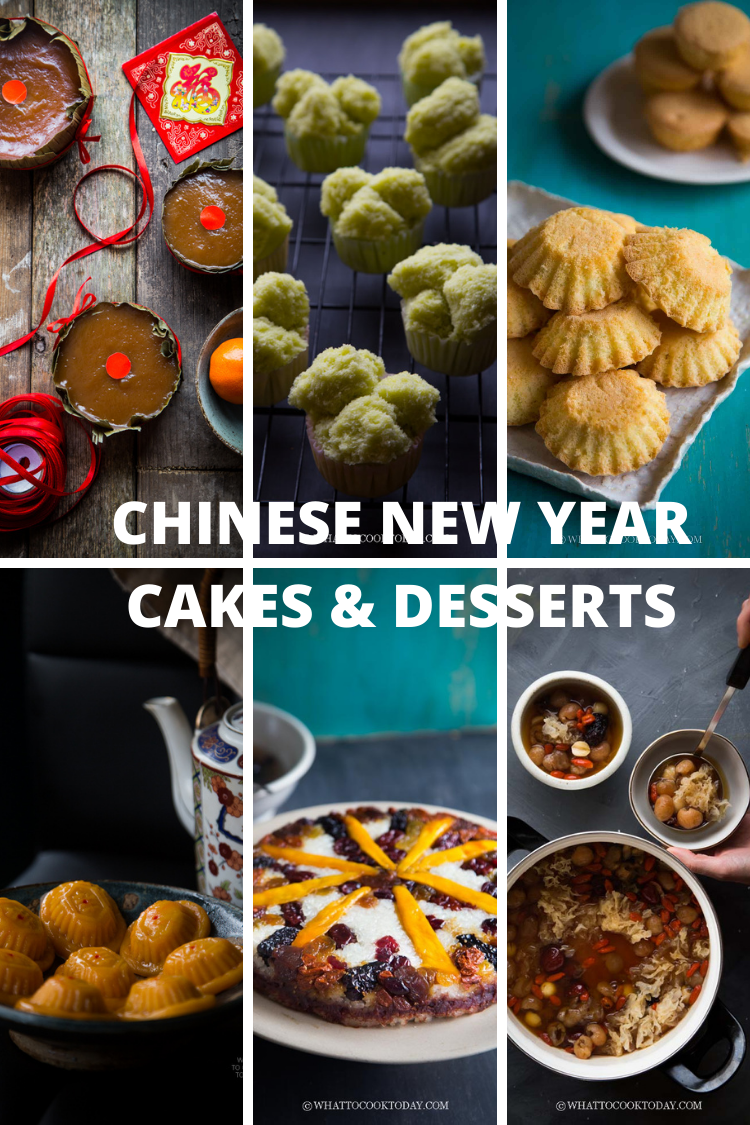 Besides cookies and pastries, Chinese New Year cakes are big parts of welcoming the new year too. From the most traditional one such as steamed nian gao to a modern one like baked nian gao, and anything in between that. I hope you will be inspired to try out some of these recipes.
Traditional Chinese New Year Steamed Cakes
Steamed cakes are more common when it comes to traditional Chinese New Year cakes. They have been around for a long time when steaming was the most common cooking method in Chinese culinary.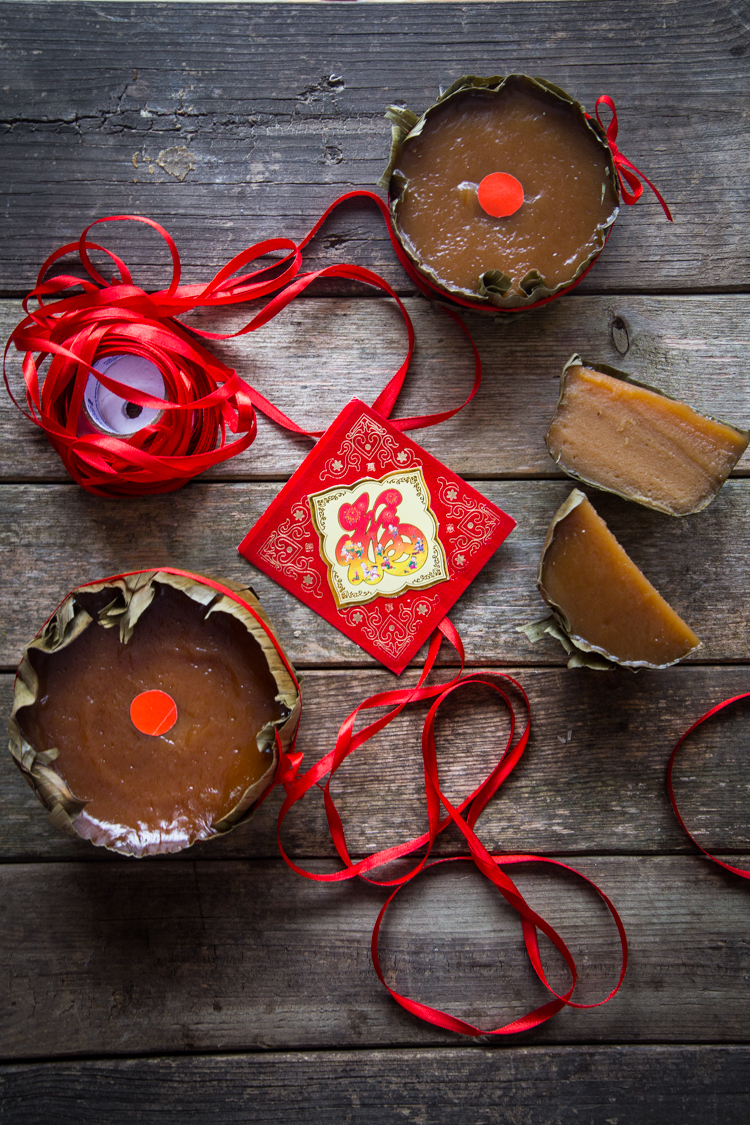 Easy Nian Gao Recipe
Pandan Coconut Huat Kueh (Fatt Koh)
Pandan Hee Pan (Xi Ban) – Hakka Steamed Rice Cake
Traditional Steamed Ji Dan Gao / Kueh Neng Ko (Chinese Steamed Egg Sponge Cake)
Longevity Peach Steamed Buns (Shòutáo Bao – 寿桃包)
Easy Ang Ku Kueh with Mung Bean Paste (Tortoise Kueh) – Natural Colors
Pumpkin ang ku kue (Pumpkin tortoise cake)
Pandan Ang Ku Kueh with Sweet Peanut Filling
Steamed Banana Huat Kueh / Kuih (No Yeast, No Eggs)
Sweet Potato Moho Kuih / Huat Kueh (Kue Moho Ubi)
Pumpkin Moho Kuih /Huat Kueh (Kue Moho Labu Kuning)
Chinese New Year Baked Cakes
The baked cakes are not as traditional but they are also highly popular and often seen during Chinese New Year celebration.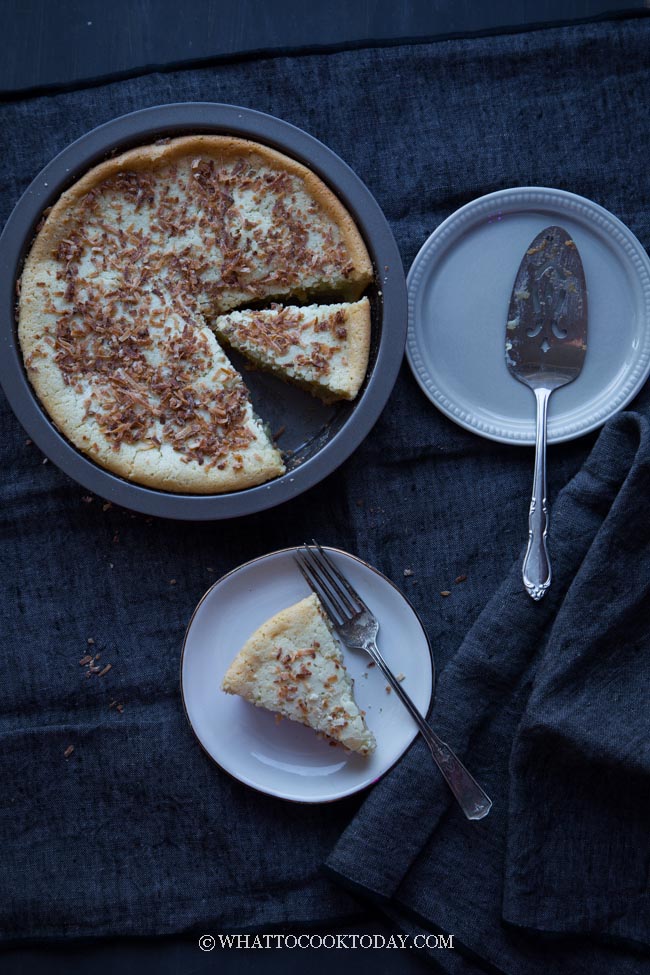 Baked Chinese New Year Sweet Nian Gao (Baked Mochi Cake)
Bika Ambon Panggang / Kuih Bingka (with honeycomb texture)
Lapis Legit Prune / Spekkoek / Thousand Layer Cake
Kuih Bahulu (Baked Mini Egg Sponge Cake/Ji Dan Gao)
Super Easy Baked Nian Gao Puff Pastry (3 filling combo)
Chinese New Year Dessert Recipes

Eight-Treasure Glutinous Rice Pudding (Ba Bao Fan)
Snow Fungus Dessert Soup (Tong Sui)
Pumpkin Black Sesame Tang Yuan with Tapioca/Sago Pearls and Coconut Milk
Tang Yuan (Sweet Glutinous Balls Dessert) with Natural Colors – Wedang Ronde
You may also like these