A compilation of iconic Chinese new year food to help you plan your Chinese new year menu you can cook at home, from appetizers, main course, sides, and desserts.


There are many traditions when it comes to celebrating the Chinese New Year (Lunar New Year or Spring festival). In short, we like to call it CNY. From spring cleaning the house before the new year, festive decorations, wearing bright new clothes, family gatherings and Chinese New Year reunion dinner, visiting relatives and friends' house, giving or getting red envelopes. Just to name a few. The food is one of the big portions when it comes to celebrating the Chinese New Year. I hope with over 70+ recipes compiled here, they can help you plan your Chinese New Year menu.
CHINESE NEW YEAR FOOD: SYMBOLISM/AUSPICIOUS MEANING
The food prepared for Chinese new year reunion dinner usually carry auspicious meaning to bring good luck, happiness, good health, prosperity, and more. You want to serve some of these iconic Chinese new year foods that carry auspicious meanings:
Dumplings: traditional Chinese dumplings shape like the ancient gold ingot that symbolizes prosperity
Nian Gao: 年 (nian: year) 糕 (gao: cake). The gao has the same pronunciation of gao (高), which means high/tall, which symbolizes increasing in prosperity each year.
Spring rolls or egg rolls: the golden color and shapes of spring roll look like gold bars and hence they symbolize wealth
Cashew: symbolizes wealth
Walnut: symbolizes happy family
Rice: symbolizes fertility and good fortune
Sticky Rice: symbolizes togetherness
Noodles: long strands of noodles symbolize longevity
Eggs: symbolizes fertility
Abalone: symbolizes good fortune
Whole fish: 魚 (yú) means fish has the same pronunciation with 餘, that symbolizes leftover (abundance)
Large shrimp/prawns: represents happiness and liveliness
Clams: symbolizes prosperity
Scallop: symbolizes new opportunity/new start
Chicken: symbolizes prosperity. If you can serve whole chicken, it symbolizes completeness
Pork: symbolizes wealth/prosperity
Duck: symbolizes fertility
Garlic chives: symbolizes longevity
Carrots: symbolizes good luck
Fried tofu (not white tofu): symbolizes wealth
Taro/yam: symbolizes prosperity
Turnip/Daikon: symbolizes good fortune
Tang Yuan: symbolizes reunion or togetherness
Sweets/Desserts: symbolizes a sweet year
Tangerine: symbolizes good luck
Orange: symbolizes wealth
Pumpkin: symbolizes abundance and prosperity
Pineapple: symbolizes good luck and wealth
CHINESE NEW YEAR FOOD: APPETIZERS/STARTERS RECIPES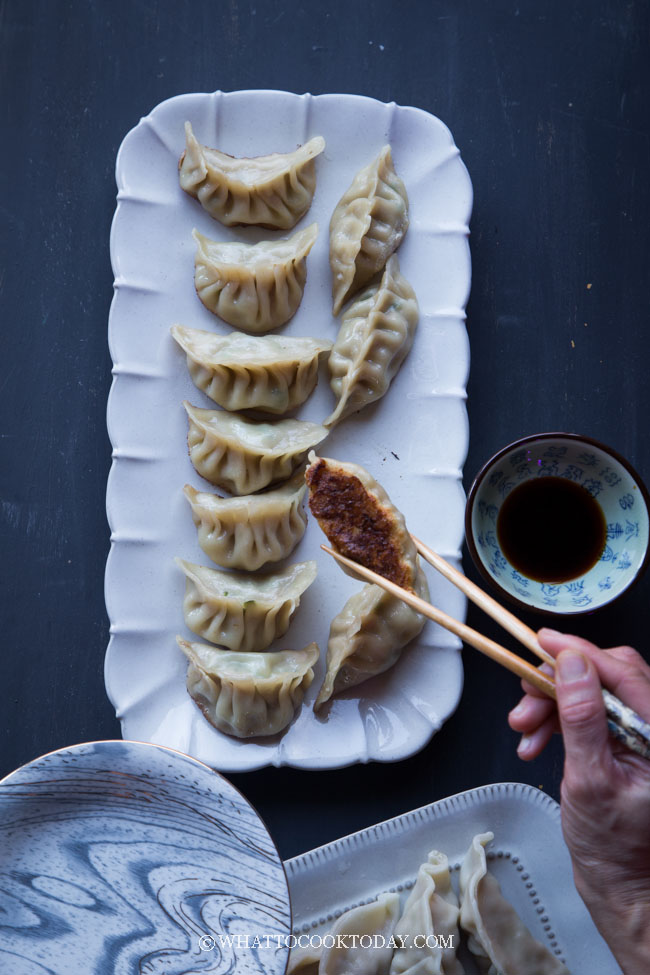 How To Prepare Yu Sheng / Yee Sang for Chinese New Year
How To Make The Best Jiao Zi (Boiled and Pan-Fried)
Chinese Money Bag Wontons (Fried or Steamed)
Chinese Egg Dumplings (Dan jiao)
Pan-fried Pork and Chives Buns
Ku Chai Kuih / Koo Chai Kueh (Steamed Chives Dumplings)
Easy Chinese Stir-fried Nian Gao Rice Cakes
Lumpia Semarang Isi Rebung (Bamboo Shoots Spring Rolls)
Spring rolls with three silken threads
Savory Tang Yuan in Fish Maw Soup
Hakka Savory Meat-Stuffed Tang Yuan
Easy Crispy Mini Pork Floss Rolls (Baked or Fried)
Woo Kok (Fried Taro Puff)
How To Make Lo Bak Go (Dim Sum Turnip Cake)
CHINESE NEW YEAR FOOD: STEAMED BUNS (MANTOU/BAOZI) RECIPES

Chinese Gold Ingot Steamed Buns (Jin Yuanbao Baozi)
Longevity Peach Steamed Buns (Shòutáo Bao – 寿桃包)
Carrot Vegetable Steamed Buns (color from carrot juice)
Soft and Fluffy Pumpkin Hua Juan (Flower Steamed Buns)
CHINESE NEW YEAR FOOD: SEAFOOD RECIPES

Abalone and Fish Maw Soup
Easy Sea Cucumber, Chicken, Mushroom Stir-fry
Chinese Steamed Whole Fish with Preserved Radish and Mushroom
Thai-Style Steamed Whole Fish
Cantonese Steamed Fish (with Pro Tips You Need To Know)
Chinese Steamed Whole Fish with Black Bean Sauce
Braised Abalone with Bok Choy (with Pressure Cooker)
Cereal Butter Prawn (Mai Pian Xia)
Udang Goreng Lada Garam (Salt and Pepper Shrimp)
Easy shrimp mousse tulips
Thai Seared Scallop Choo Chee Curry
Stir-fried Shrimp and Garlic Chives
Stir-fried Kam Heong Lala (Golden Fragrant Clams)
CHINESE NEW YEAR FOOD: TOFU RECIPES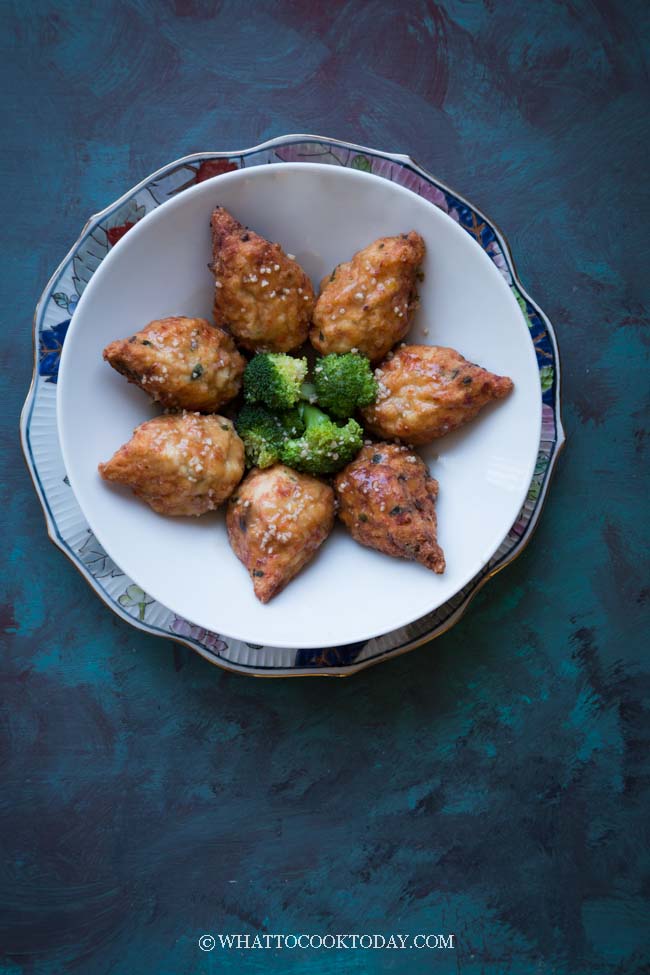 How To Make Pipa Tofu (Chinese Tofu Balls)
Crispy Salt Pepper and Chili Tofu (Tahu Lada Cabe Garam)
One-Pan Egg Tofu with Minced Pork and Salted Black Beans
Tahu isi sayur renyah (Crispy veggie stuffed tofu)
Tahu Telur (Indonesian Tofu Omelette Salad)
CHINESE NEW YEAR FOOD: CHICKEN AND DUCK RECIPES
Singapore Teochew Braised Duck (Lor Ark)
Tumis Ayam Kacang Mede (Cashew Chicken Stir-Fry)
Golden Crispy Salted Egg Yolk Chicken
Szechuan Fragrant Crispy Duck (Xiang Su Ya)
Ayam Betutu Bali (Balinese Spiced Chicken)
Easy Chinese Cold Drunken Chicken Roll
Cereal Butter Fried Chicken (Mai Pian Ji)
CHINESE NEW YEAR FOOD: MEAT RECIPES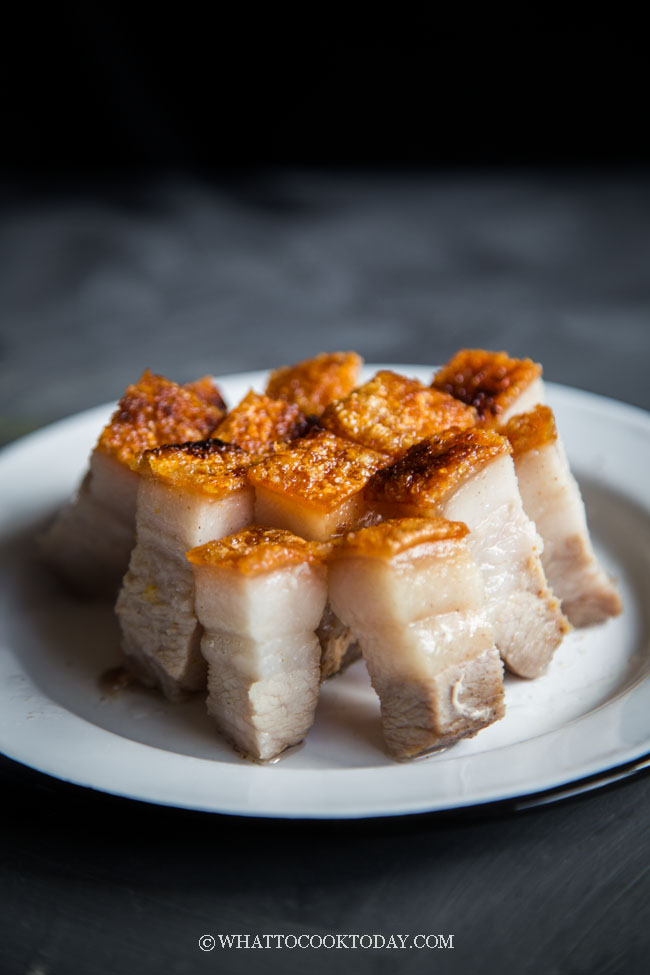 Braised Pork with Sea Cucumber
Super Easy Instant Pot Char Siu Ribs
The Easiest Crispy Roast Pork Belly (Siu Yuk – Sio Bak)
Hakka Kau Yuk (Pork Belly and Taro)
Pressure Cooker Kong Bak (Chinese Braised Pork Belly)
Easy Chinese Char Siu BBQ Pork (Oven or Pan-Roasted)
Easy Pressure Cooker Braised Pork with Yam (Taro)
Pressure Cooker Dim Sum Pork Ribs with Black Beans
Pressure Cooker Sweet Black Vinegar Pork Ribs
CHINESE NEW YEAR FOOD: NOODLE RECIPES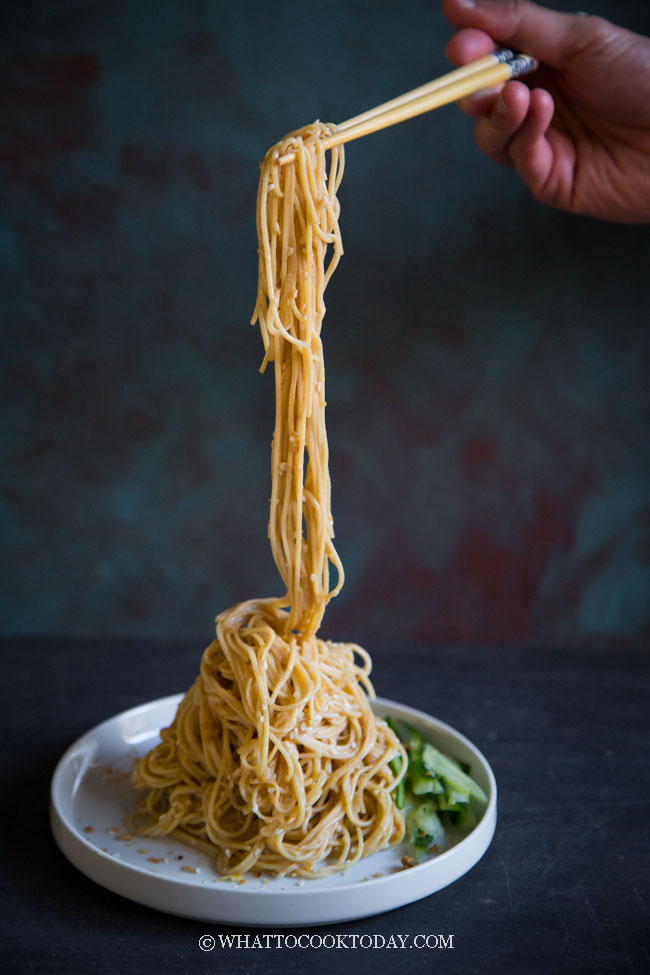 Easy Taiwanese Cold Noodles with Peanut Sauce (Liang Mian / 涼麵)
Cantonese Supreme Soy Sauce Pan-Fried Noodles
Super Easy Scallion Oil Noodles
Soun Goreng (Fried Tang Hoon/Bean Thread Noodles Stir-fry)
Ants Climbing a Tree – Glass Noodle Stir-fry (Ma Yi Shang Shu)
CHINESE NEW YEAR FOOD: RICE RECIPES

Easy Bak Kwa Fried Rice (Chinese Meat Jerky Fried Rice)
Easy Din Tai Fung Shrimp and Egg Fried Rice
How To Make Chinese Golden Egg Fried Rice
Dried Scallop Abalone Congee (Porridge)
Thai Pineapple Fried Rice (Khao Pad Sapparod)
Yang Zhou Fried Rice (Yang Zhou Chao Fan)
Easy Pressure Cooker Lo Mai Gai (Steamed Sticky Rice with Chicken)
Shanghai Siu Mai (上海烧卖)
Easy No-Wrap Sticky Rice Dumplings (Bak Chang / Zongzi)
CHINESE NEW YEAR FOOD: VEGETABLES

How To Make Simple Buddha's Delight (Lo Han Jai)
Nyonya Chap Chye (Braised Mixed Vegetable Stew)
Yin Yang Vegetable dumplings
Pot-sticker carrots with bay leaves
CHINESE NEW YEAR FOOD: SWEETS/DESSERTS

Eight-Treasure Glutinous Rice Pudding (Ba Bao Fan)
Snow Fungus Dessert Soup (Tong Sui)
Pumpkin Black Sesame Tang Yuan with Tapioca/Sago Pearls and Coconut Milk
You may be interested in these Homemade Chinese New Year Cookies, Pastry, and Snack Recipes
A compilation of Chinese New Year goodies like cookies, pastry, and snack recipes from traditional to new ideas you can make at home. Hopefully, this list will inspire you to make your own.