Learn how to easily make Chinese-style soup with canned abalone and fish maw. This gourmet soup sure went down a treat!
CHINESE ABALONE SOUP
Abalone or what we called Bao Yu in Chinese is considered a gourmet ingredient. It is considered the King of seafood in Chinese cuisine. In our household (any many), abalone is definitely reserved for special occasions such as weddings, Chinese new year and other celebrations. The flesh of abalones is widely considered to be a desirable food, and is consumed raw or cooked in a wide variety of dishes.
WHY USE CANNED ABALONE
Canned abalone are the most available and affordable form of abalone in the market. Canned abalone usually have been tenderized and pretty much ready to be used. The canned abalone we got was from Australia and they were about 2-3 inches in size. I usually save the liquid to be used in other dishes.
WHAT ELSE TO COOK WITH CANNED ABALONE
Canned abalone can be sliced and used in stir-fry veggie. They can also be braised and served with green veggies like asparagus, Chinese broccoli, and bok choy. They can be used to cook Asian rice congee.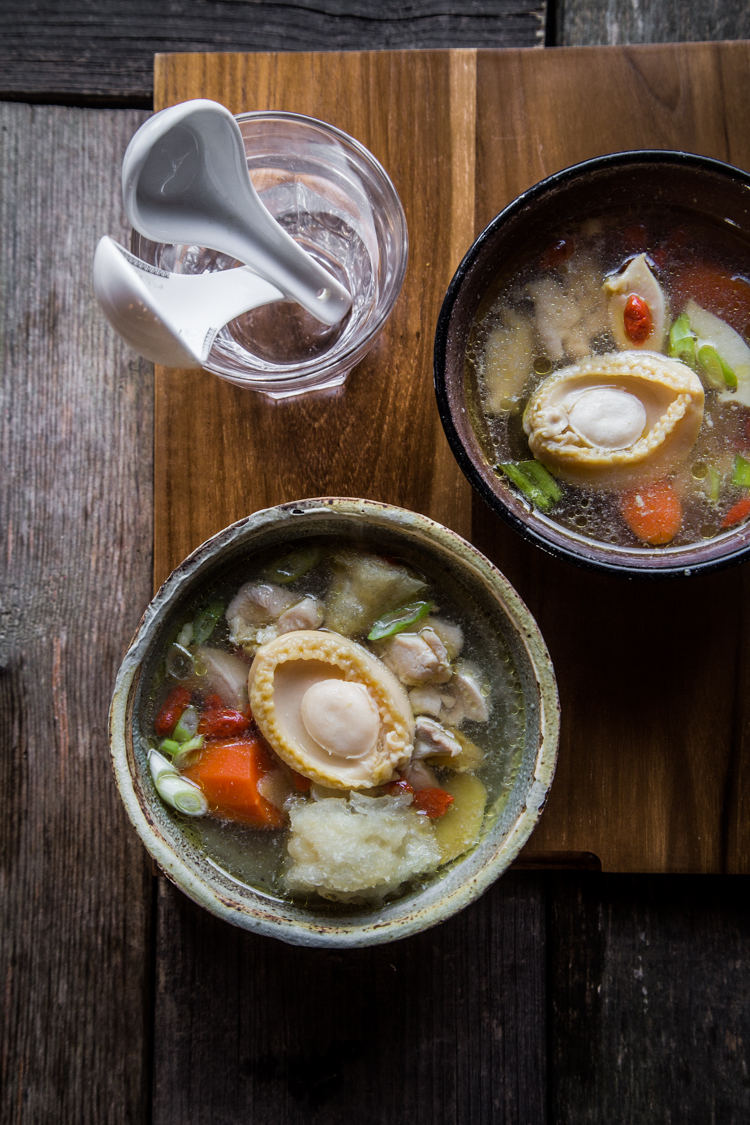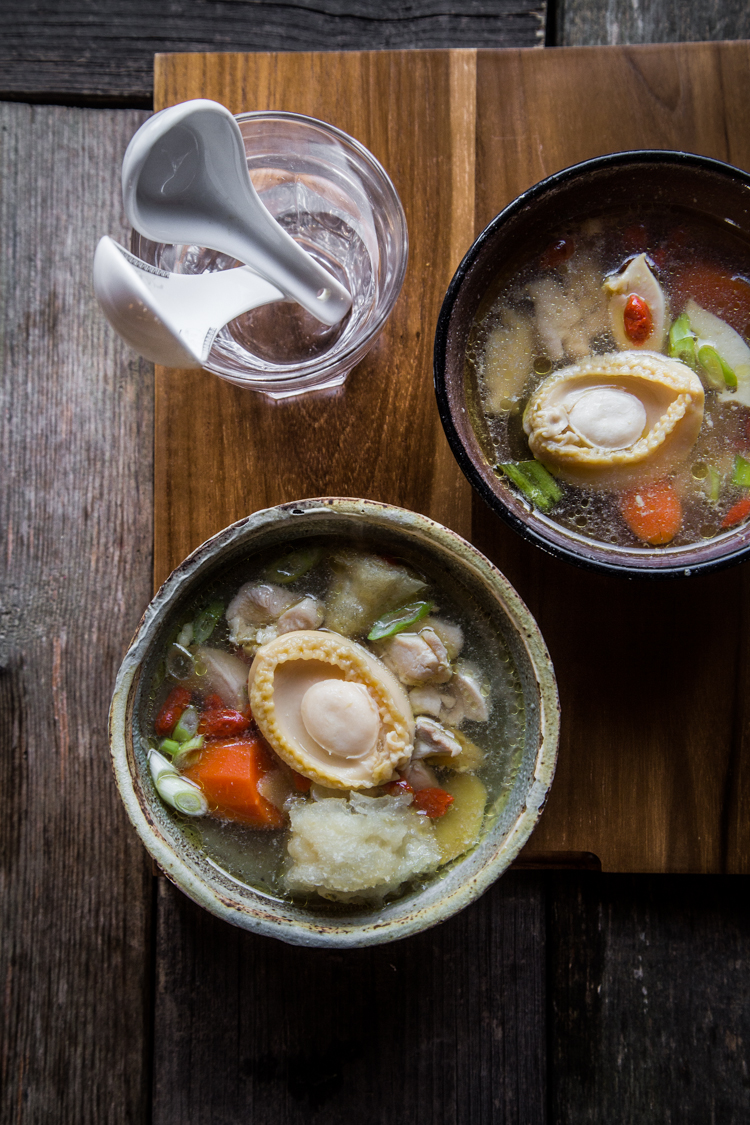 Check out other Southeast Asia recipes you might be interested in.

This blog post contains affiliate links. I earn a small commission when you made purchase at no extra cost to you. Learn more.
Abalone and Fish Maw Soup
Ingredients
2

large dried fish maws

1

Tbsp

cooking oil

2

cloves

garlic

(finely minced)

3

slices

2-inch fresh ginger

(smash with side of cleaver or heavy object)

50

grams

boneless skinless chicken thighs or pork loin

(diced)

6

cups

chicken stock

1

large carrots

(peeled and cut into 1-inch slices)

400

gr

canned abalones

¼

cup

dried goji berries

(rinse with water)

Salt to taste

Small pinch of sugar to taste

1

stalk of green onions

(finely chopped)
Instructions
Slice the abalone across the grain to about 1/4-inch thickness. Soak the fish maws in hot water until they plump up and soften, about 20-30 minutes. Cut into large chunks

Preheat oil in a medium-size pot. Add in ginger and garlic and saute until fragrant, about 1 minute. If you prefer to leave the abalone whole, add the abalone in. Add the chicken stock, carrots, fish maw. Bring to a boil and then lower the heat to a gentle simmer and let it simmer for about 5 minutes

If you use sliced abalone, add them in and cook for max 1 minute. Season the soup with pinch of salt and sugar to your taste. Stir in the goji berries. The residual heat will soften the goji berries without overcooking them

Garnish with chopped green onion and serve immediately