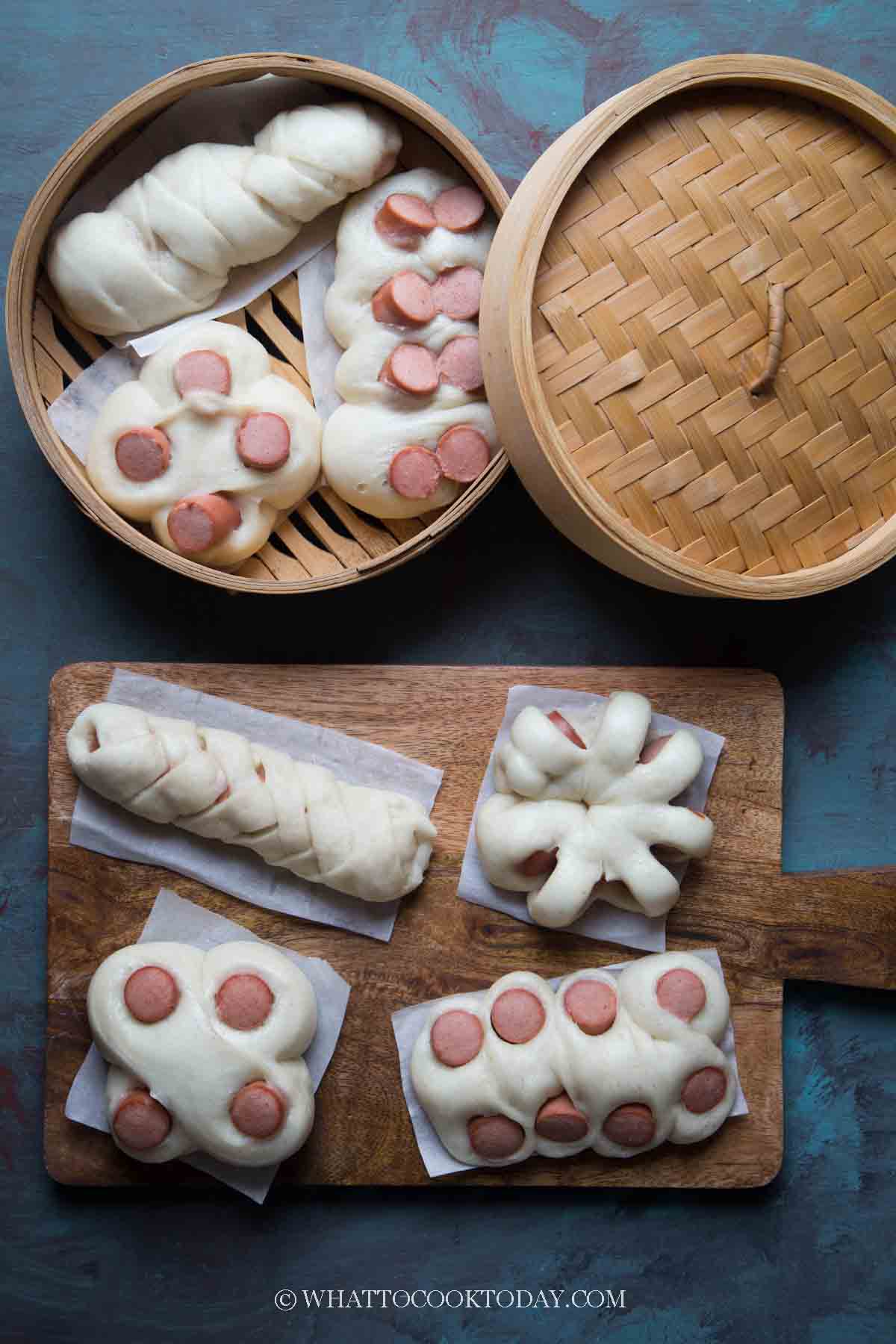 Sausages/hotdogs are wrapped in soft and fluffy steamed buns dough (bao/mantou) and steamed to perfections. This post also shows you several different ways to wrap bao/steamed buns.

We can never have too much baozi/mantou. Our family loves steamed buns, from plain to baozi with the sweet or savory filling. These sausage/hotdog steamed buns are my kids' favorites. It's fun to do the easy different designs with them too. They look more complicated than they actually are. By the way, in Asia, hotdogs are also called sausages and vice versa, but I know in the U.S. here hotdogs and sausages don't really mean the same thing.
The recipe rundown
Taste: Plain steamed buns are so good with savory sausage/hotdogs
Texture: The steamed buns are so soft and fluffy
Ease: Intermediate
Pros: The dough only needs to be proofed once and the recipe gives you smooth and no wrinkles steamed buns
Cons: Making soft, fluffy, and smooth steamed buns can be challenging especially if it's your first time, you may not get them perfect the first time, but please don't get discouraged

How to make soft fluffy sausage/hotdog steamed buns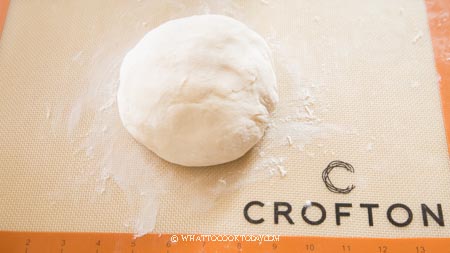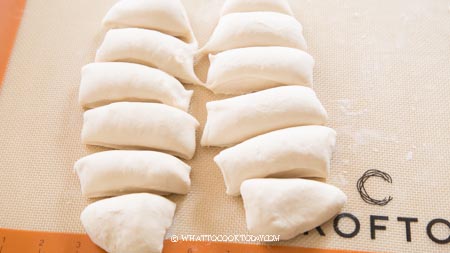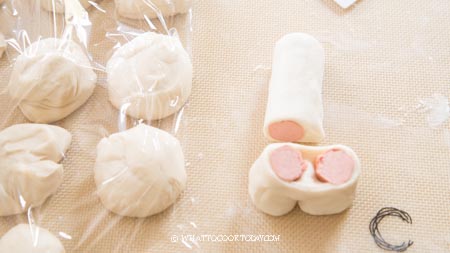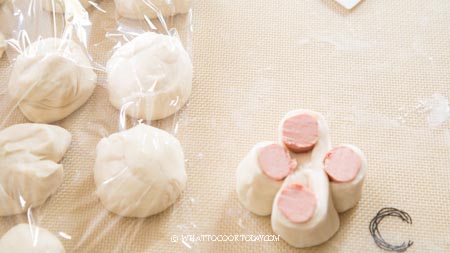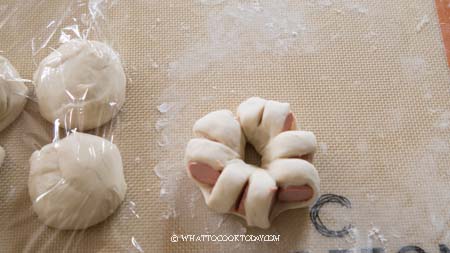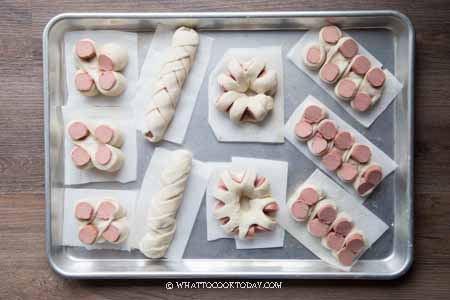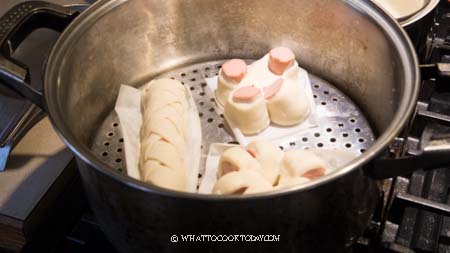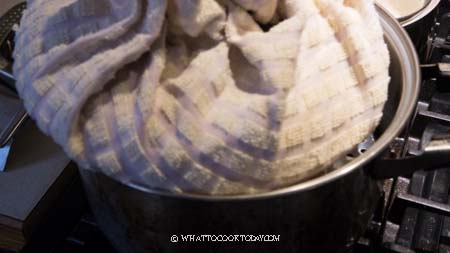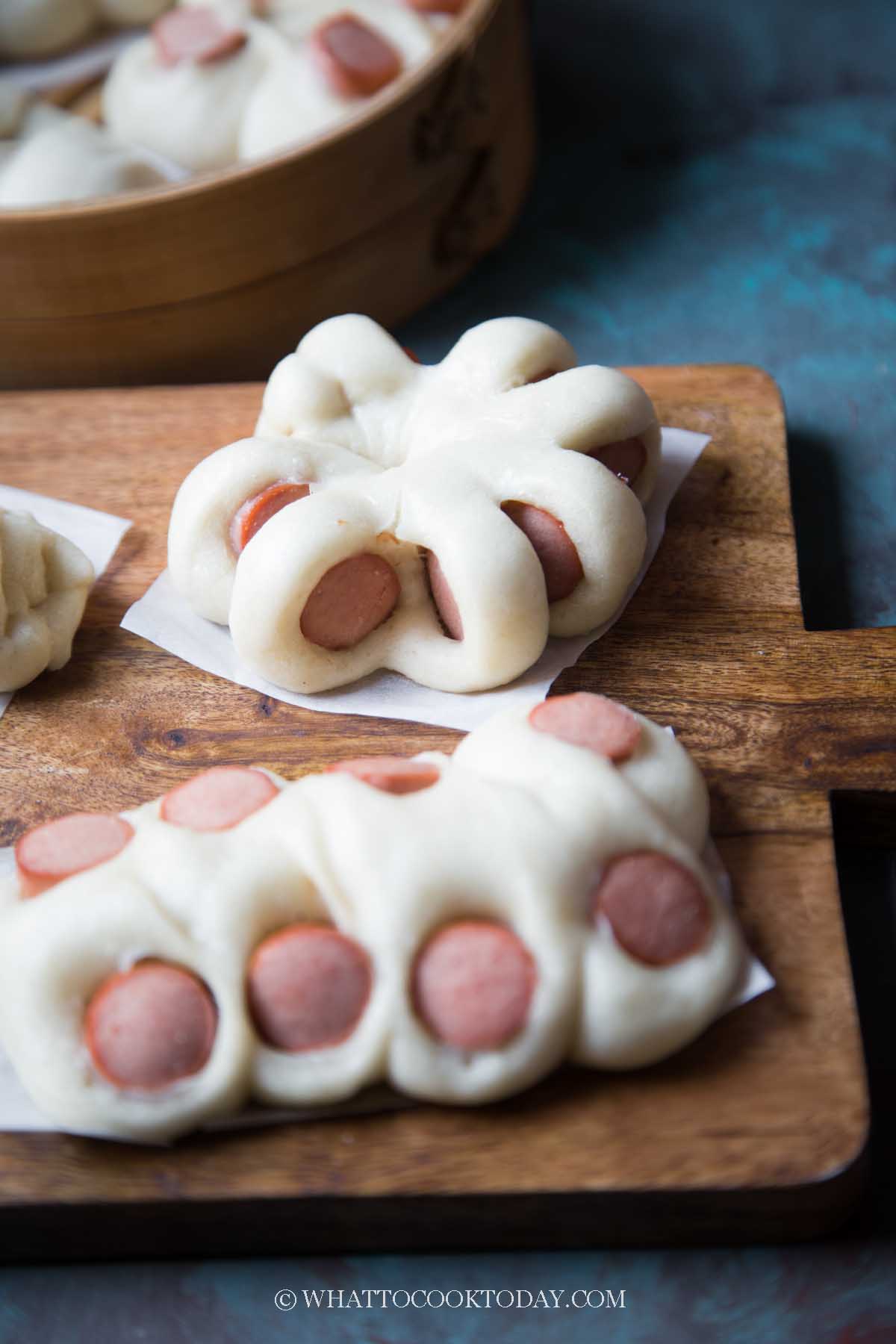 1. Prepare the dough
Please follow my basic soft and fluffy steamed buns recipe. I wrote a pretty thorough post for that.
Once you have the dough, let it rest for 15 minutes. This part is to relax the dough. The dough will not puff up or rise.

Divide the dough into 12 equal pieces the best you can. Work with one dough at a time and keep the rest covered so they won't dry out

2. How to create easy different designs with the baozi dough and sausage (video tutorial is available)
For flower shape:
Roll the dough out into a rectangle, about the length of the sausage/hotdog you use, and about 3 inches wide

Roll it up

Cut into half

And then cut the half into half again, being careful not to cut all the way through and open up to stretch the dough

Do the same with the other half

Stack one on top of the other to form a "flower" shape

For braided shape:
Roll the dough out into a rectangle, slightly a bit longer than the length of the sausage/hotdog you use, and about 3 inches wide

Cut strips on both sides

Overlap the strip from both sides

It will look like this

For ring shape
Roll the dough out into a rectangle, about the length of the sausage/hotdog you use, and about 3 inches wide

Roll it up

Make 7 cuts, but don't cut all the way through

Gently bent to form a ring. Place on a piece of parchment paper

For twist shape
This is similar to making the ring shape. Sorry, I forgot to take the step-by-step photo, but you can see it in the video. Make 8 cuts instead of 7 and then twist them
3. Proof the dough
Cover the shaped dough with a damp towel. I put in my oven using "breadproof" function to let them puff up to about 50% of their original size. They should feel lighter. This may take 30 minutes to 1 hour or longer, depending on the temperature

4. Steam the buns
Bring the water in the steamer to a rolling boil and then lower to medium. Place the steamed buns on the steaming rack. You may need to steam in batches

Wrap the lid of the steamer with a cloth to prevent condensation from dripping on the buns creating ugly burnt spots. IMPORTANT: Cover with a lid leaving about 1/4-1/2 inch gap to allow steam to escape. The steamed buns will be smooth when you steam this way. Steam on medium heat (NOT high heat) for 8 minutes

After 8 minutes, turn off the heat and wait for 1 minute before fully opening the lid. Remove the buns and place on a cooling rack immediately so the bottom of the buns won't get wet and soggy from the trapped condensation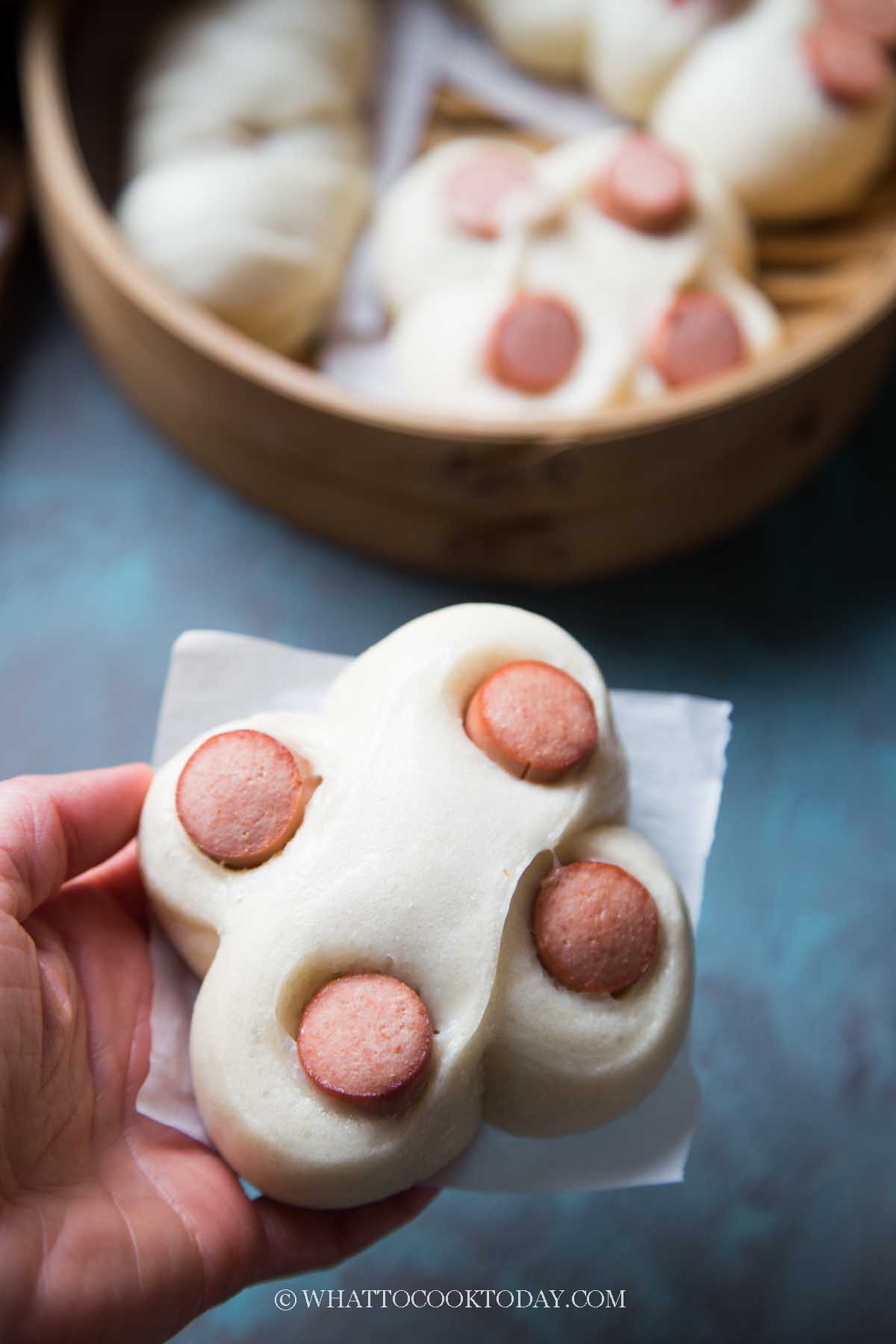 It ain't that bad, isn't it? I don't think I did a very good job in creating the designs, the details could be better, but I supposed there is a first time for everything, isn't it? 🙂 You can probably come up with even more fun designs too. The steamed buns are pillowy soft!

How to store leftovers
Refrigerator: Let the steamed buns cool down completely and then cover with a cling wrap and store in the fridge for max of one week
Freezer: I prefer to keep them in the freezer for longer storage. Let them cool down completely. Place them on a baking sheet, not touching each other, and freeze for 1 hour then transfer to a zipper bag, push all the air out and keep in the freezer for max of 3 months. The longer you keep, the quality will suffer.

Did you make this sausage/hotdog steamed buns recipe?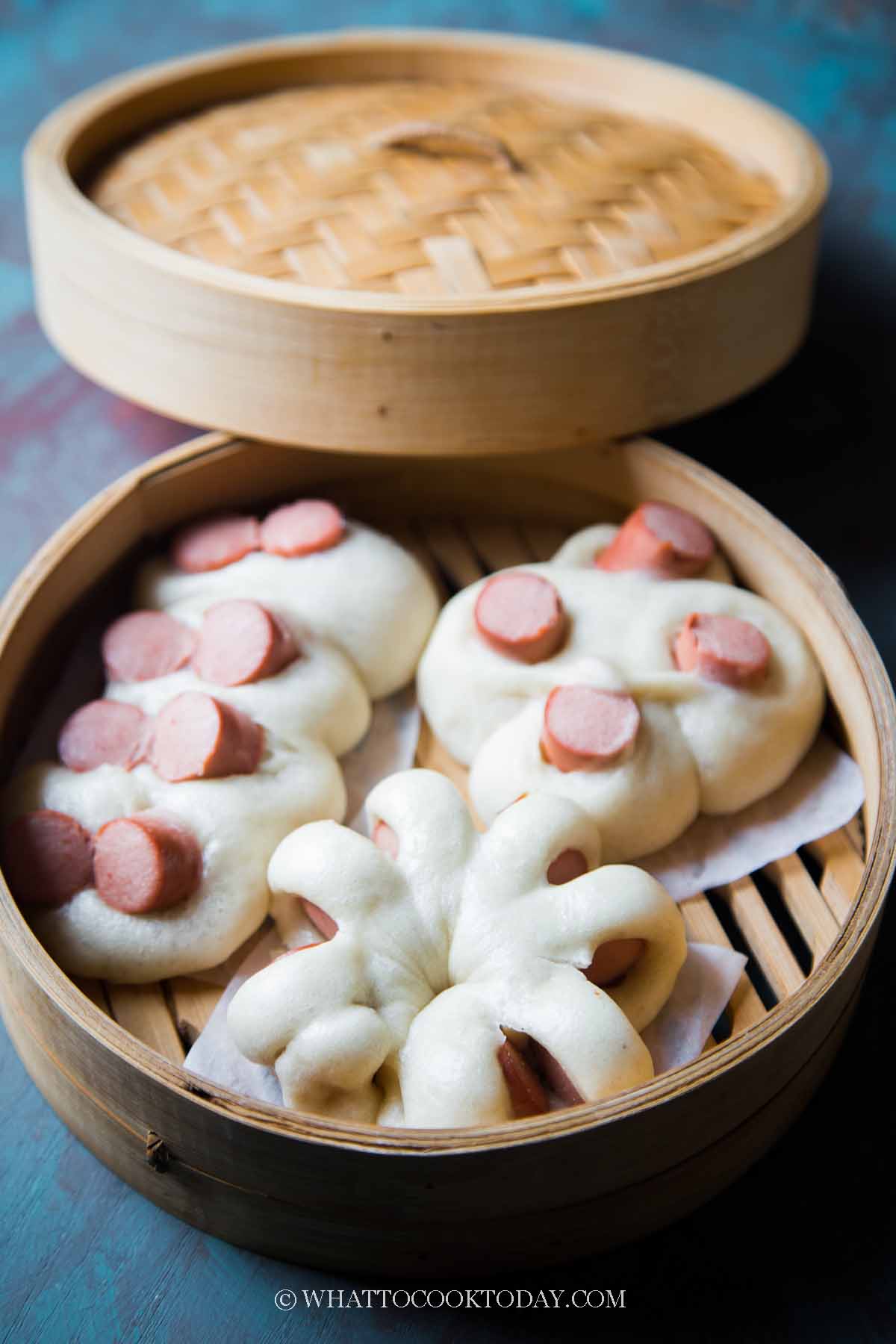 I love it when you guys snap a photo and tag to show me what you've made 🙂 Simply tag me @WhatToCookToday #WhatToCookToday on Instagram and I'll be sure to stop by and take a peek for real!

Sausage Steamed Buns / Sausage Bao (with easy and fun designs)
Ingredients
12

sausages/hot dogs

you can use Chinese sausage too
Instructions
Prepare the dough:
Once you have prepared the basic bao dough, cover and let the dough rests for 15 minutes. This is to relax the gluten. The dough will not rise. After the rest, divide the dough into 12 equal portions. Keep them covered and work with one dough at a time
For flower shape:
Roll the dough out into a rectangle, about the length of the sausage/hotdog you use, and about 3 inches wide. Roll it up then cut it into half. And then cut the half into half again, being careful not to cut all the way through and open up to stretch the dough. Do the same with the other half. Stack one on top of the other to form a "flower" shape. Place on parchment paper
For braided shape:
Roll the dough out into a rectangle, slightly a bit longer than the length of the sausage/hotdog you use, and about 3 inches wide. Cut strips on both sides. Overlap the strip from both sides. Place on parchment paper
For ring shape:
Roll the dough out into a rectangle, about the length of the sausage/hotdog you use, and about 3 inches wide. Roll it up. Make 7 cuts, but don't cut all the way through. Gently bent to form a ring. Place on a piece of parchment paper
For twist shape:
This is similar to making the ring shape. Sorry, I forgot to take the step-by-step photo, but you can see it in the video. Make 8 cuts instead of 7 and then twist them
Proof the shaped buns:
Cover the shaped dough with a damp towel. I put in my oven using "breadproof" function to let them puff up to about 50% of their original size. They should feel lighter. This may take 30 minutes to 1 hour or longer, depending on the temperature
Steam the buns:
Bring the water in the steamer to a rolling boil and then lower to medium. Place the steamed buns on the steaming rack. You may need to steam in batches

Wrap the lid of the steamer with a cloth to prevent condensation from dripping on the buns creating ugly burnt spots. IMPORTANT: Cover with a lid leaving about 1/4-1/2 inch gap to allow steam to escape. The steamed buns will be smooth when you steam this way. Steam on medium heat (NOT high heat) for 8 minutes

After 8 minutes, turn off the heat and wait for 1 minute before fully opening the lid. Remove the buns and place on a cooling rack immediately so the bottom of the buns won't get wet and soggy from the trapped condensation