This is a sponsored post written by me on behalf of Tyson Foods, Inc. All opinions are entirely my own. This shop has been compensated by Collective Bias, Inc. and its advertiser. All opinions are mine alone. #ReimagineYourRoutine #CollectiveBias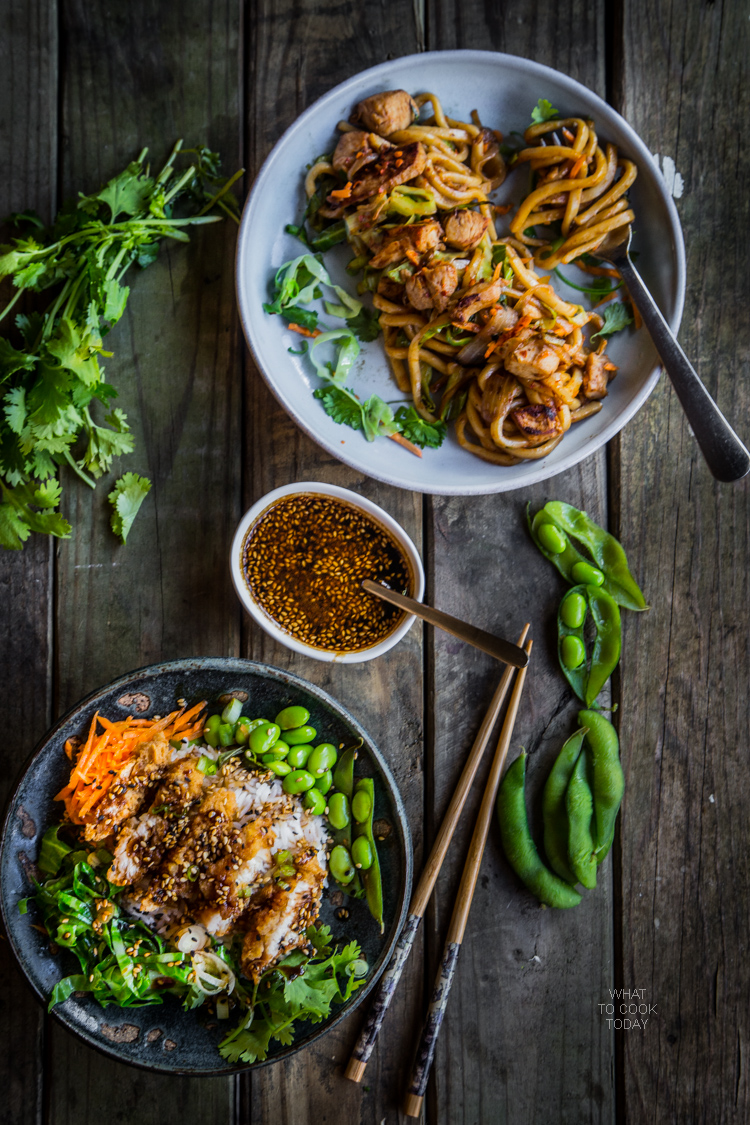 I'm ultra sensitive with the mention of back to school this year. The bittersweet feeling is just so intense. My daughter is going to full-time kindergarten and the boy is going to half-day preschool this school year. Yup!!! The feeling is just somehow surreal. The kindergartener-to-be is very excited though. School bus ride, new full-size backpack, uniforms, new lunch box, new shoes, new friends. She is looking forward to all these. As a parent of course I want her to experience all these things. I know she is going to have so much fun learning and socializing. I just need to learn to let go a little bit 🙂
Our routine is definitely going to change a little bit with both kids going to school. I can see busy schedules are ahead of us, but I still want to make time to prepare dinner for the family because dinner is going to be the only meal we can all sit together and share our days. I want to hear about their days at school and work while we eat. Easy and delicious meal will have to be part of our routine. Our family loves rice and noodles a lot and I love making them too. They are easier to put together than you imagine. Thinking of what type of protein to go with the meals can be pretty challenging some days. I like to stock up on Tyson® Crispy Chicken Strips and Tyson® Grilled & Ready® Chicken . They can't be more convenient really. Here I am showing you how you can prepare these two different dishes using them. They are so versatile to be served as is or used them in cooking like these stir-fried udon or in a rice bowl.
Ad: Stir-fried udon and Teriyaki crispy chicken rice bowl
Ingredients
Stir-fried udon ingredients (serves 4):
2

Tbsp

cooking oil

1

small onion

thinly sliced

2

cups

of thinly sliced cabbage

½

cup

of shredded carrot

optional

3

of 7 oz package pre-cooked udon noodles

1

package Tyson® Grilled & Ready® Chicken

22 oz

3

Tbsp

soy sauce

2

Tbsp

oyster sauce

1

stalk green onions - for garnishing

finely chopped
Teriyaki crispy chicken rice bowl (serves 4):
2

cups

of uncooked white long grain rice

you can use brown rice or quinoa too

3

cups

water

4

Tyson® Crispy Chicken Strips

1

Tbsp

cooking oil

1

large carrots

thinly sliced at an angle or you can shred it

1

cup

of edamame beans

thawed if frozen

1

cup

of sliced cabbage

Salt and pepper to taste

White sesame seeds

optional
Teriyaki sauce:
½

cup

soy sauce

4

Tbsp

brown sugar

1

tsp

sesame oil

1

Tbsp

honey

1

Tbsp

white sesame seeds

optional
Instructions
Stir-fried udon:
Preheat 2 Tbsp of oil in a large skillet. Add in the sliced onion, cabbage, and stir fry for about 5 minutes until the cabbage started to soften. Add in the shredded carrot, stir to mix for about 30 seconds. Add in the udon noodles, chicken, soy sauce, and oyster sauce. Continue to stir-fry for another minute or until the noodles are heated through. The sauces will help to loosen the noodles a little bit. You can splash in a bit of water if needed. Have a taste and add more soy sauce if needed. Remove from the heat into a serving platter. Garnish with some chopped spring onion if using
Teriyaki crispy chicken rice bowl:
If cooking on stove-top: Rinse your rice in a strainer to get rid of excess starch and drain well. Bring 3 cups of water to a boil in a large pot with a lid. Add in the rice when the water boils. Bring it back to a gentle simmer. Cover the pot and lower the heat and let it cook for 20 minutes covered. Don't open the cover during cooking as the steam cooks the rice. Turn off the heat and let it sit covered for another 10 minutes, then uncovered and fluff the rice with fork

If cooking with rice cooker: Rinse your rice in a strainer to get rid of excess starch and drain well. Place the rice in the rice cooker and pour in 3 cups of water and cook according to the setting on your rice cooker

While the rice is cooking, preheat oven to 400 F. Place the chicken strips on baking sheet lined with aluminum foil. Bake for 18-20 minutes. Keep warm in the oven

Preheat 1 Tbsp of oil in a skillet. Add in the carrots and cabbage and stir fry until they just started to soften. Add in the edamame beans and cook until heated through. Season with salt and pepper to your taste, not too much because we have teriyaki sauce to go with this dish. Remove from the heat and set aside. Wipe the skillet clean and in the same skillet, add in all the ingredients for teriyaki sauce. Bring to a gentle boil and then lower the heat to let it simmer for about 20 minutes. Add in the sesame seeds if using. The sauce will thicken slightly but still pourable and will thicken further as it cools down

Assembling: Portion the rice out into a serving bowl. Topped with slices of crispy chicken followed by the vegetables. Drizzle the teriyaki sauce over everything else and have the sauce ready on the side too. Sprinkle with some white sesame seeds if you like. Serve immediately
This teriyaki crispy chicken rice bowl can't be more colorful and it just looks like something that will take forever to prepare, but in reality, it's not.
Adding the Tyson® Grilled & Ready® Chicken pieces into this stir-fried udon just saved me a lot of time and I have pretty much a complete meal in no time.
I'm sorry if I make you hungry 🙂
The next time you are at Walmart, do yourself a favor and get some Tyson® Grilled & Ready Chicken and Tyson® Crispy Chicken Strips.
Now, busy back to school season and trying to get back to routine certainly doesn't mean it's impossible to prepare great meals for your family. You can seriously add these high-quality protein into your meal with minimal effort.
Click here for more of #ReimagineYourRoutine inspiration.