This shop has been compensated by Collective Bias, Inc. and Conagra Brands. All opinions are mine alone. #FronteraExperience #CollectiveBias
Tender roasted three-chile beef barbacoa is served with pigeon peas rice salad bowl is like bringing restaurant-quality Mexican meal to your home.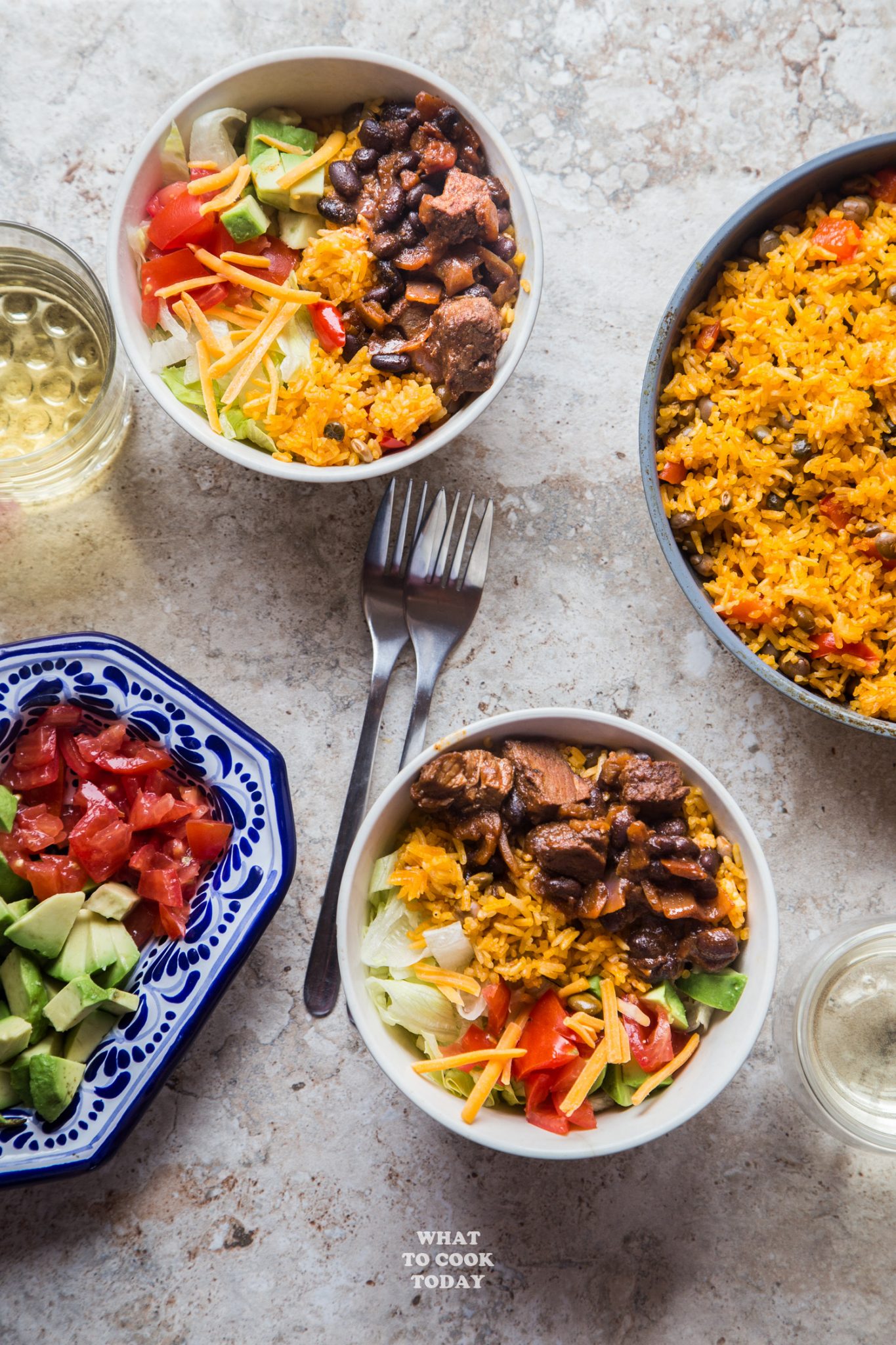 When you have two young kids on board, meal time is almost like at the zoo 🙂 Kind of! It's messy, it's loud, sometimes chaotic when someone's melt-down mode is on. Trying to make everyone happy almost seems impossible at times. Parenting is definitely not all rainbows and sprinkles. There will be thunderstorms and lightning here and there, which is why I think it's so important for me and my husband to be able to recharge and reconnect so we are ready to be better parents to our two kiddos.
My husband and I LOVE to eat. Like no kidding! We are foodie by birth probably! That's one of the ways we reconnect, we talk about food, we talk and share stories over good food. I mean..you know they say food brings people together is as real as it is. One of our favorite food is Mexican. So, we love finding good Mexican restaurants to try out. Then comes Frontera® Skillets. I was so excited to try Frontera® Skillets at my very own kitchen. I bought Frontera®Barbacoa Taco Skillet, Frontera® Carnitas Taco skillet, and Frontera® Tomatillo Salsa from Target.
We were long due for a date night and while we could just go out somewhere, I thought we stayed in this time. The weather is cold for us here in Minnesota at this time of the year and being able to eat good Mexican food in your comfy clothes sounded like a winner! And so that's exactly what we did. I decided to do the Barbacoa Pigeon Rice Salad Bowl. The pigeon rice was inspired by the one we ate at a restaurant before.
While cooking , of course, we munched on some tortilla chips with Frontera® Tomatillo Salsa. Mmmmm….I just love tomatillo salsa and this just hits the note! We chatted about random things, which is what I love about having dinner for two at home. No lines, No crowds. Just us!
Oh my…will you look at that? The beef is sooo tender and tastes like a real deal. I can definitely tell that Frontera uses premium ingredients. It shows and you can definitely taste it. You know how it's like when you look at the ingredient list of some products, you don't understand half of the thing you read? It makes me feel like I need to earn a degree in chemistry to understand what in the world is that all about!! But, not with Frontera. The ingredients read in plain English (Thank you!). I like that they don't use shortcuts that compromise quality.
Are you in? because we are! VERY MUCH! Frontera provides the convenience, yet the Mexican flavor that we crave for.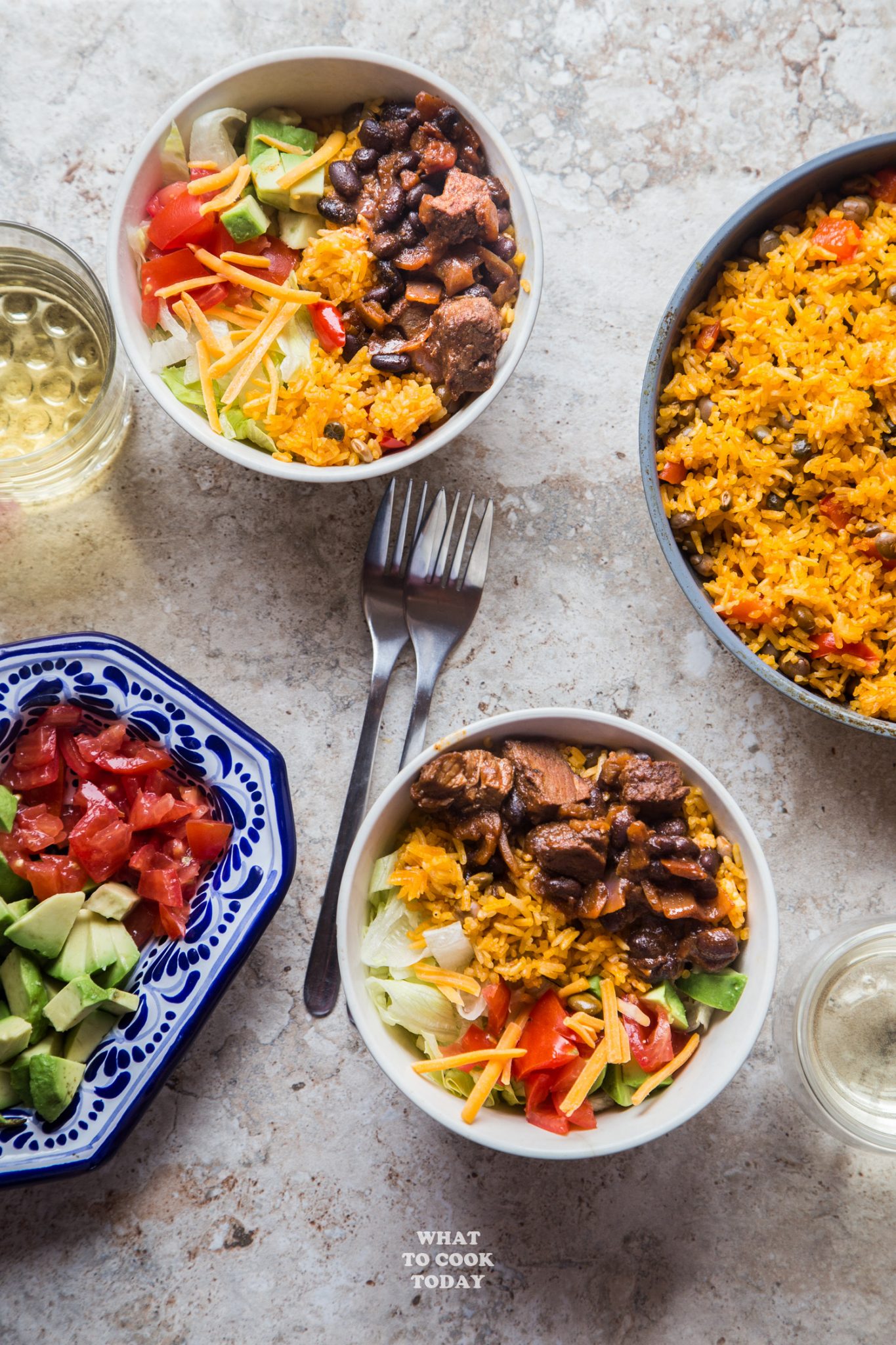 The next time you are at Target, do yourself a favor and bring some of Frontera® Skillets home. They are at the frozen meal aisle. Frontera® Salsas is available at the salsa aisle. There is also a 25% off Cartwheel offer from Target.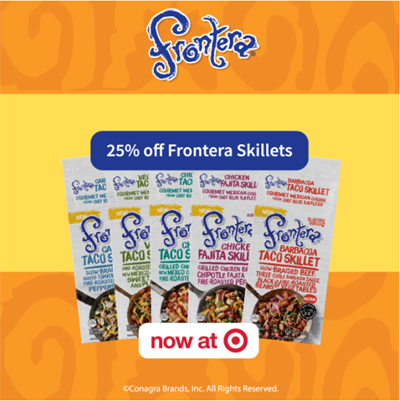 Cheers to good food without hassle!!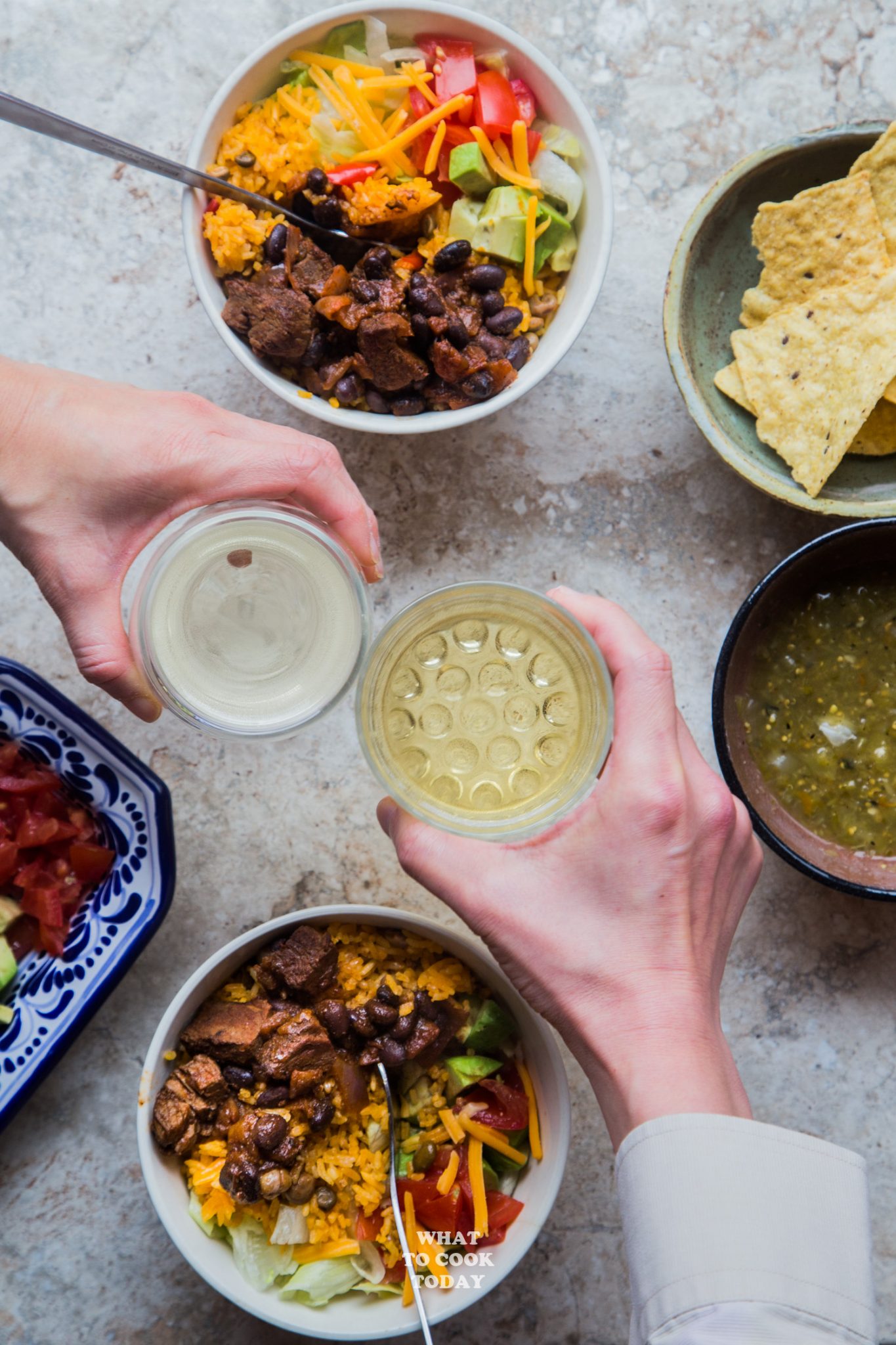 Barbacoa Pigeon Peas Rice Salad Bowl
Ingredients
1 bag of Frontera® Barbacoa Taco Skillet

1

Tbsp

cooking oil
Pigeon peas rice:
1

tsp

annatto seeds (you will need small cheesecloth to wrap this in)

optional

2

Tbsp

cooking oil

1 ½

cups

long grain white rice

3

cloves

garlic

peeled and finely minced

1

medium onion

peeled and finely chopped

1

large bell pepper

seeded and diced

15

oz

canned pigeon peas

4

oz

tomato sauce

1 ½

cups

chicken broth

Salt to taste
Optional toppings:
Shredded lettuce

1 large Avocado

pitted and diced

2 tomatoes

seeded and diced

Shredded cheese
Instructions
Preparing pigeon peas rice:
Rinse the rice under clean running water until the water runs clear. Drain the rice. If using annatto seeds, loosely wrap the seeds in cheesecloth and tied it with strings. This will simplify your work process by not having to strain off the seeds later

In a medium-size pot that has a tight-fitting lid, preheat cooking oil over medium heat. Place the annatto seeds in the oil and immediately the oil will turn reddish. Take care that the heat is on medium so the seeds won't get burn, stir it a little bit and let it cook for about 5 minutes. Remove from the heat and discard the little bag of seeds

Now you have a reddish color oil. If you don't make it, add in regular cooking oil and preheat the oil. Add garlic and onion. Saute for 5 minutes until the onion is soft. Add diced bell peppers and cook for another 2 minutes. Stir in the rice grains and pigeon peas. Stir to mix everything. Add tomato sauce and chicken broth. Bring to a boil and then lower the heat to let it gently simmer. Close the lid and let it cook for the next 20 minutes. After 20 minutes, remove from the heat but do not open the lid yet. Let it sit for 10 minutes. Uncover the lid and fluff the rice with fork. The rice should be orange in color, soft and fluffy.
Preparing Frontera® Barbacoa Taco Skillet:
While the rice is cooking, Preheat a large skillet. Add cooking oil. Empty the bag of Frontera® Barbacoa Taco Skillet onto the skillet. Add 1/4 cup of water and let it cook for 11-13 minutes and stir occasionally

Check if the food is cooked through to 165 F. Transfer to a serving bowl. Shred the beef with two forks if you like
Assembling Barbacoa Pigeon Peas Rice Salad Bowl:
Portion the pigeon peas rice into individual serving bowl. Portion out Frontera® Barbacoa Taco Skillet on top of the rice. Serve as is

If you want to go further, add shredded lettuce, diced avocado, diced tomatoes, and shredded cheese