Buttery Pasta with Salmon Fish Roe – Al dente pasta is tossed in butter, lemon, salmon fish roe and topped with roasted nori seaweed. Something so simple yet luxurious and easy at the same time.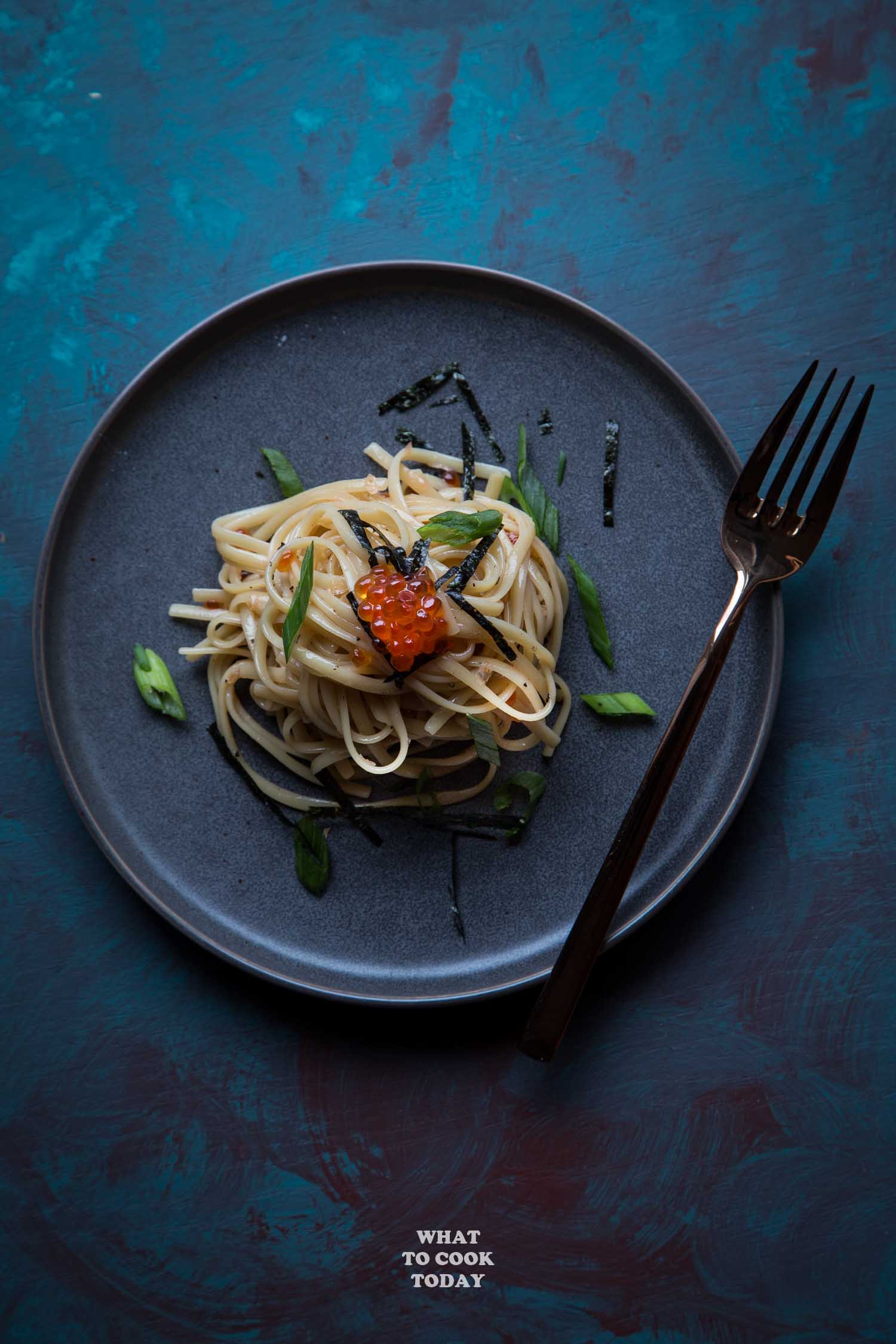 My husband is not the kind of guy who will bring me flowers! (so not romantic you would say!). He brings home bizarre or unique food or ingredients that he knows I would be intrigued! (Kinda sexy no? ha..ha…). Anyways, I guess that's why both of us are married 🙂 I love flowers (for food styling) and sometimes decoration, but I'm a kind of person who takes good food over flowers! So, the husband brought home this salmon fish roe the other day! and I was like YESSS!!!
I love salmon fish roe or fish roe of any kind really. I remembered my mom prepared us fish roe too when we were kids. She fried the fish roes that were still encased in a membrane. As weird as this may sound (or perhaps disgusting as you think), it was truly my favorite. Perhaps I was "trained" young for this sort of thing!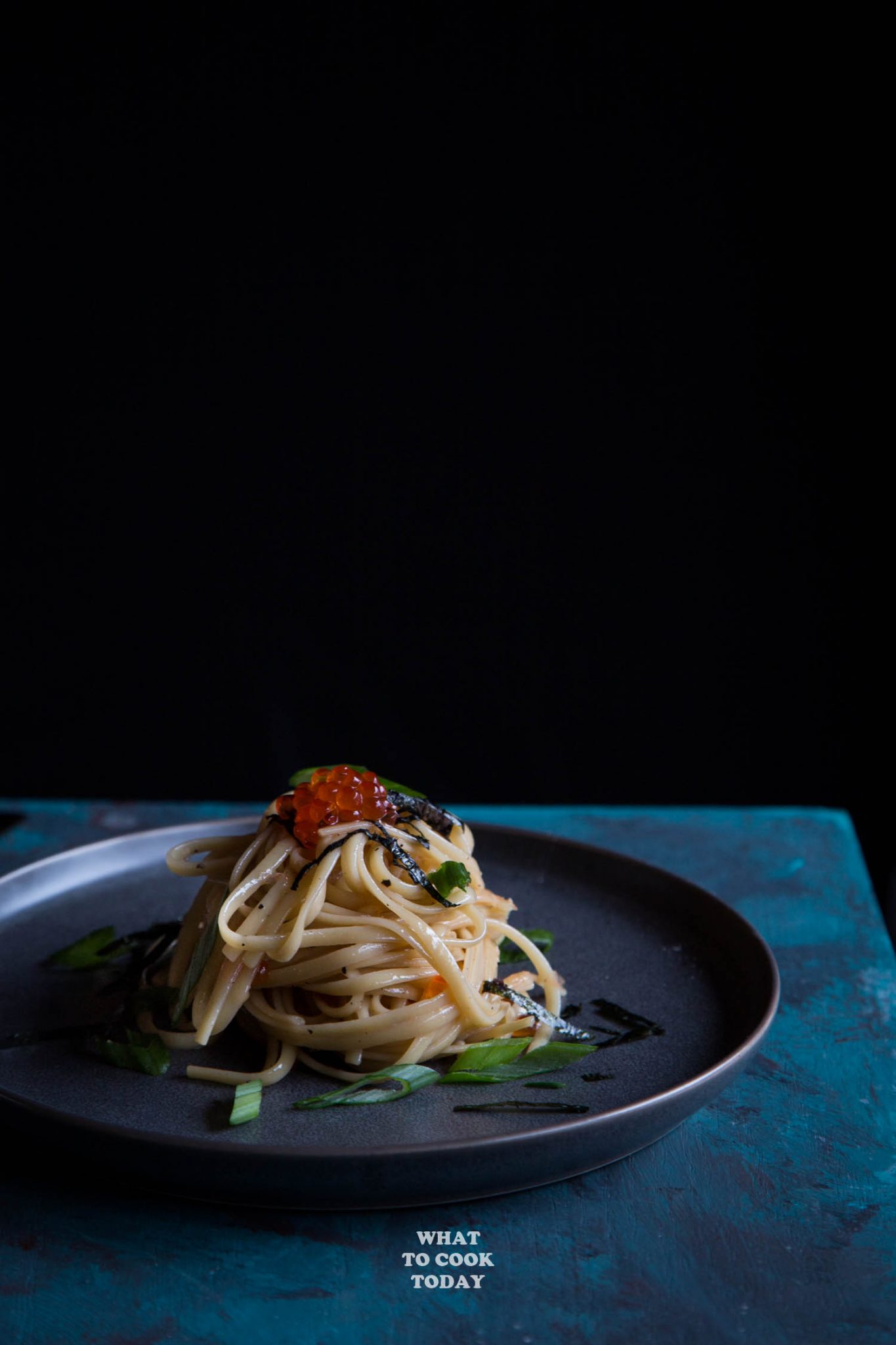 This blog post contains affiliate links. I earn a small commission when you made purchase at no extra cost to you. Learn more.
SPECIAL INGREDIENTS IN THIS RECIPE:
The stars of this dish if you ask me are the fish roe and butter! Make sure you get good quality butter too.
1.
Salmon fish roe
Where can you get salmon fish roe? If you have access to Japanese grocery store, you might be able to find one. Fish market if another place you would be able to find one.
Substitute: sturgeon roe, cod fish roe, lumpfish roe
2. Nori seaweed
It's edible Japanese seaweed that is being used a lot in wrapping sushi rolls. They usually come in sheets. This can be easily found in any Asian grocery store or even non-Asian grocery store that carries ethnic food.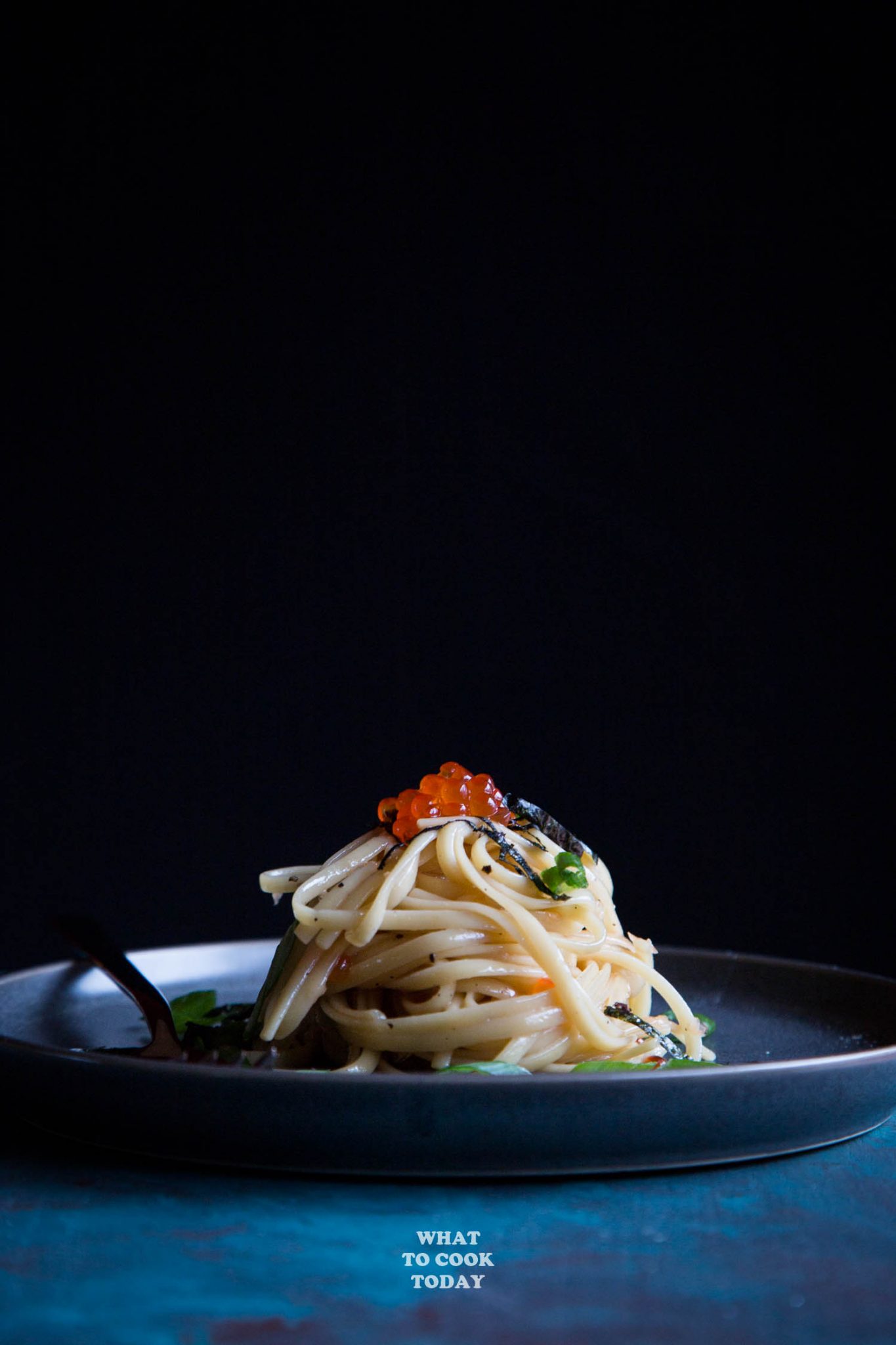 WHAT ELSE CAN I USE SALMON FISH ROE FOR?
Top that sushi, scrambled egg, buttered toast, eat it with rice. It tastes great with sour cream. I would eat it with salad too 😉
WHAT TO EXPECT WHEN YOU EAT THIS BUTTERY PASTA WITH SALMON FISH ROE?
That al dente bite pasta coated with butter and burst of "briny" and hint of sweet taste from the roe. The green onion to me kinda balances out everything while the seaweed adds an extra umami. It's definitely not for everybody, but my husband and I love it.
So are you ready to ROE?
This recipe was first published on November 20, 2015 and I've updated it with new photos.
Buttery Pasta with Salmon Fish Roe
Ingredients
1

lb

pasta

spaghetti, linguine, or your choice

2

Tbsp

salt

6

oz

salmon fish roe

8

Tbsp

unsalted butter

1 stick, I recommended Kerry Gold

1

fresh

lemon

1

sheet

nori seaweed

cut into thin strips

1

stalk

green onions

finely sliced
Instructions
Bring a big pot of water to a boil. Add in salt and the pasta and cook to al dente. Stir the pasta so it won't stick to the pot. Then let it cook according to the direction on pasta packaging. It should have that al dente bite to it when you try it

Drain off the water, but do not rinse the pasta and transfer to a large serving bowl. Add in fish roe and butter, juice of 1 lemon to the hot spaghetti. Toss to mix everything and the butter will melt as you are tossing it. Have a taste. The fish roe itself is salty. If you need more seasoning, add a bit more salt to your taste. Garnish with nori strips and few sprinkles of green onions. Serve immediately.
You might also like these Pasta recipes:
HOMEMADE SQUID INK PASTA WITH SHRIMP AND GARLICKY TOMATO SAUCE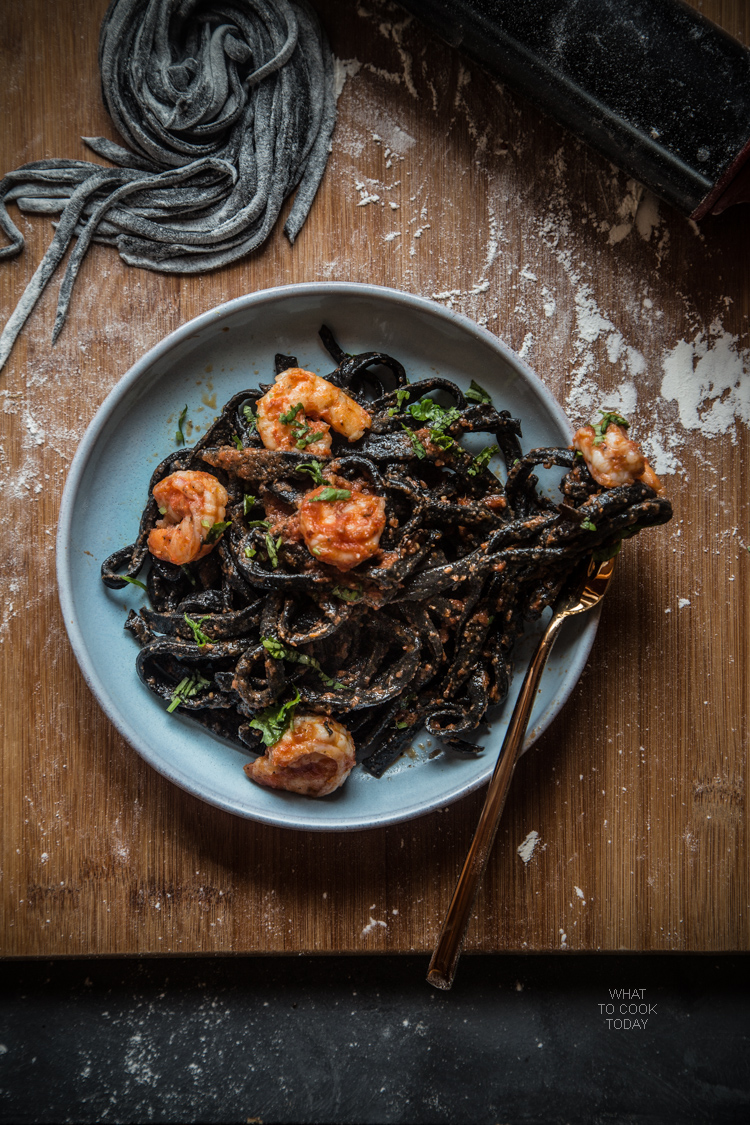 PENNE AL FORNO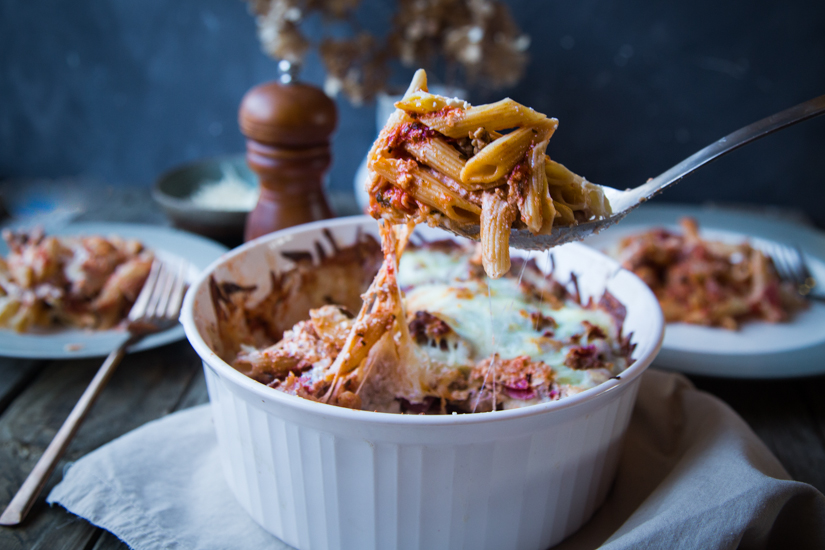 SPAGHETTI FRITTERS (FRITTELLE DI SPAGHETTI)