I don't know where I had been all my life but I'm so glad to have discovered you pumpkin ice cream. I made it because I needed to depleted my pumpkin puree stock, but little did I know that the whole family loved it and I've been making it 4 times in the past 2 months. I love the natural orangey color from the pumpkin too.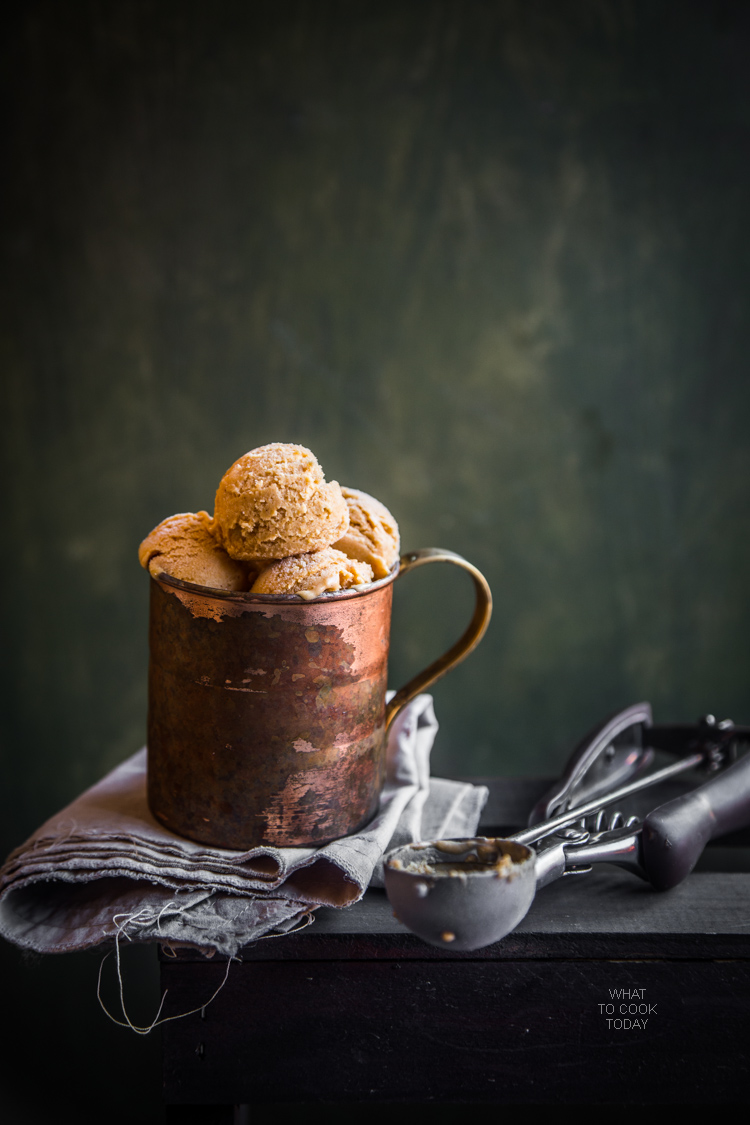 Cinnamon brown sugar pumpkin ice cream (About 30 oz)
Ingredients
1

cup

heavy cream

½

cup

brown sugar

more if you like it sweeter, I feel like this is the good amount for me

1

tsp

cinnamon powder

¼

tsp

grated nutmeg

Small pinch of salt

1

cup

of pumpkin puree

2

extra-large eggs

beaten
Instructions
Place heavy cream, sugar, cinnamon, nutmeg and small pinch of salt in a medium sauce pan and stir until the sugar melted and the cream is heated but not boiled. Add in the pumpkin and stir to combine. Remove from the heat and gradually pour in about 1/2 cup of the heated mixture into the eggs and continue to whisk the eggs to temper it. Put the pan back on medium heat and gradually add in the eggs while one hand continue to whisk. Cook until it coats the back of the spatula. Remove from the heat and let it cool down some and then cover with cling wrap and refrigerate overnight. I feel that it churns the best when I refrigerate it overnight (maybe it's just my ice cream maker)

When ready to churn, follow your ice cream maker instruction. Pour this into freezer-friendly ice cream tubs. If you serve immediately, it's more of like a soft-serve consistency. Freeze for about 4 hours and ready to be served as ice cream
Some sprinkle of chocolate chunks and granola seriously won't hurt a bit if you ask me!