A very simple and easy sweets made with only four ingredients. No cooking or baking needed and they are the perfect bite-size and perfect as an edible gift. Coconut candy can be made dairy-free, vegan, or keto-friendly too. All the tips you need to know with video for your reference.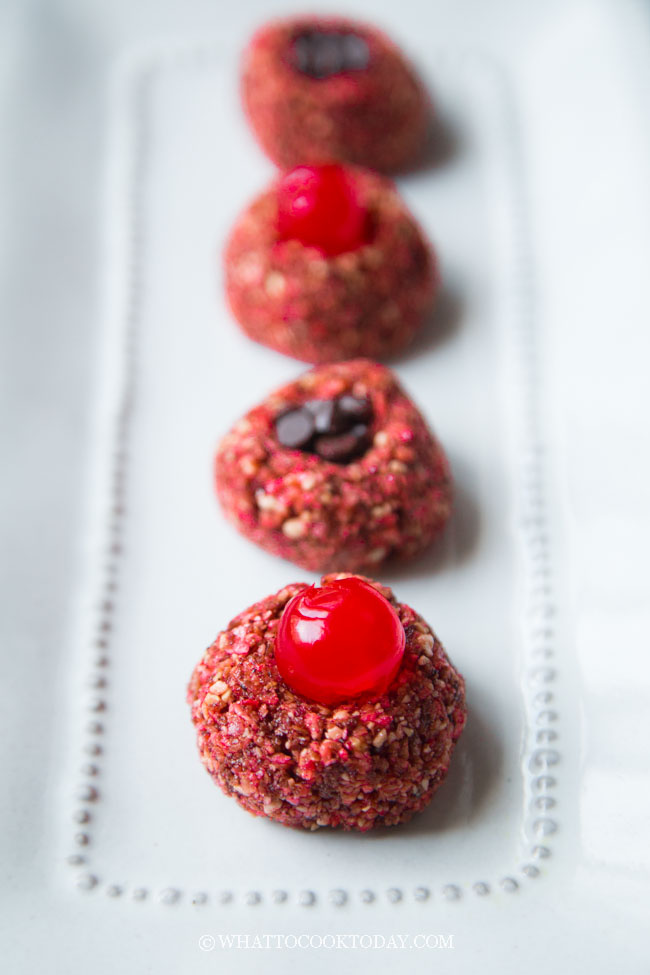 Coconut plays a huge role in cooking and in other Southeast Asian countries too. Every part of it is being utilized from the milk, juice, meat, oil..you name it! Lots of desserts and savory dishes are made with coconut. This 3-ingredient no-bake coconut candy is inspired by coconut candy I had eaten as a kid. The coconut mixture is usually pressed into a pan and then refrigerated to let it harden and then cut into blocks. This recipe is even easier with no cooking or baking required.
Why you'll like this recipe
1. Super easy
No baking or cooking required. Really just mixing it, shape, refrigerate, and decorate (if you want to)
2. Not cloyingly sweet
My kids love this bite-size coconut candy because they aren't too sweet
3. It can be easily customized
You can eat them as is, decorate with fun and pretty toppings, cover or drizzle with white or dark chocolate, etc.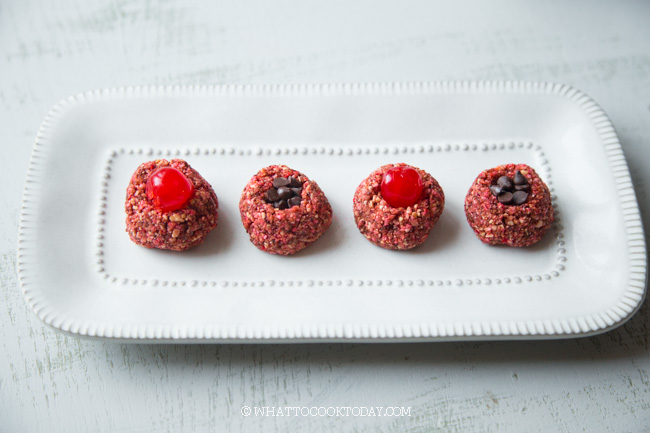 Ingredients
To make the basic coconut candy without any decoration or chocolate-covered, only requires 3 ingredients
1. Desiccated coconut
This recipe calls for unsweetened desiccated coconut or sometimes call shredded coconut. This version is different than the freshly grated coconut you get from the Asian store. Do not use this as it is not suitable for this recipe. Dry desiccated coconut does not require any cooking or baking (unless you want to toast it as I did for extra flavor, but that's optional)
2.Condensed milk
Well, condensed milk is not new to the majority of you. We use condensed milk to sweeten tea, coffee, in baking and desserts in Asia. It is basically milk with water removed and sweetened with sugar. It is very sweet and thick. I remember I loved to drizzle some condensed milk on my toast as a kid 🙂 Not a typical way to eat it, but I love condensed milk. The role of condensed milk in this recipe is to sweeten and to bind everything (acts like glue basically). So this recipe doesn't require any butter or other sweetener like powdered sugar
You can substitute condensed milk in this recipe with honey or agave nectar for vegan version, or sugar-free condensed milk for keto diet.
3. Almonds
You can use unsalted blanched slivered almonds or whole almonds. I finely chop the almond using a food processor as it helps everything stick together much better. Feel free to use other nuts such as roasted pistachio, walnuts, or cashew
4. Food coloring or extract
You can totally skip this if you prefer not to use. I use red gel food coloring and you only need a tiny bit of it as the gel is more concentrated. Of course you can also use regular food coloring too or use extract like ube extract or pandan extract for extra flavor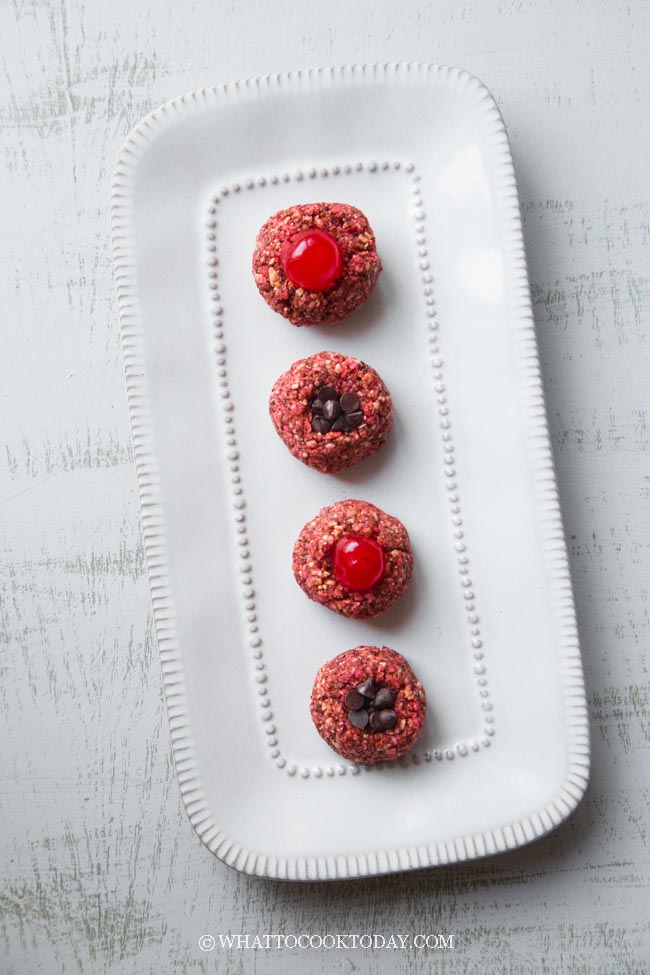 How to make coconut candy with only four ingredients
1. Toast the coconut (optional)
I just briefly toast the shredded/desiccated coconut on a dry pan until golden brown. I like the extra toastiness it brings. You can totally skip this step


2. Mix all the ingredients in the mixing bowl. If you want to color them, drop a small amount of gel food color


3. Stir to mix everything evenly until you get an even color


4. To make a ball shape
Lightly spray both of your palms with cooking spray and you can use a cookie scoop or just use a regular spoon to shape into 1 to 1 1/2 inch balls. Place them on top of a parchment paper-lined tray and then refrigerate for at least 30 minutes to let the candies harden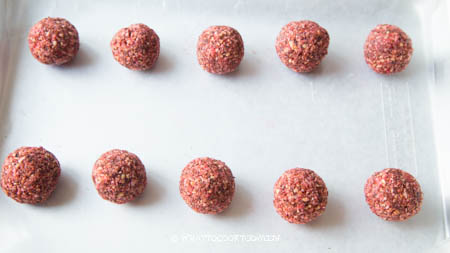 5. To make thumbprint shape
Lightly use your thumb to make an indentation in the middle of the dough ball, not too deep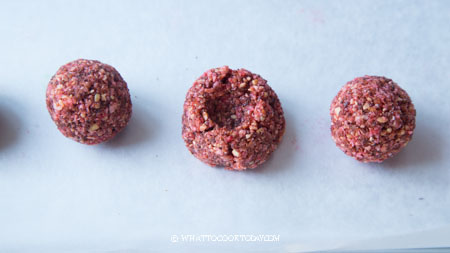 6. Put a maraschino cherry on top. You can also use large chocolate kisses and gently press on top of the coconut candy


7. Refrigerate for at least 30 minutes to let the candies harden


8. Once they have hardened in the fridge, keep in an air-tight container

Useful tips
1. If you have large pieces of coconut flakes, it helps to chop them up in a food processor. Everything stick together better
2. I also recommend finely chopping the almonds or whatever nuts you use in a food processor
3. Spray your palms with some non-stick spray before you roll the mixture into balls. It makes your life easier
To make it dairy-free and vegan coconut candy
Simply substitute the condensed milk with honey or agave nectar (for vegan version). You may need to play with the amount to get to the point where you can get everything to stick together
To make keto coconut candy
Simply replace the condensed milk with sugar-free condensed milk. Keto diet is so much easier these days will all the available substitute 🙂 and use sugar-free dark chocolate baking chips to coat the candies

Did you make this super easy coconut candy recipe?
I love it when you guys snap a photo and tag to show me what you've made 🙂 Simply tag me @WhatToCookToday #WhatToCookToday on Instagram and I'll be sure to stop by and take a peek for real!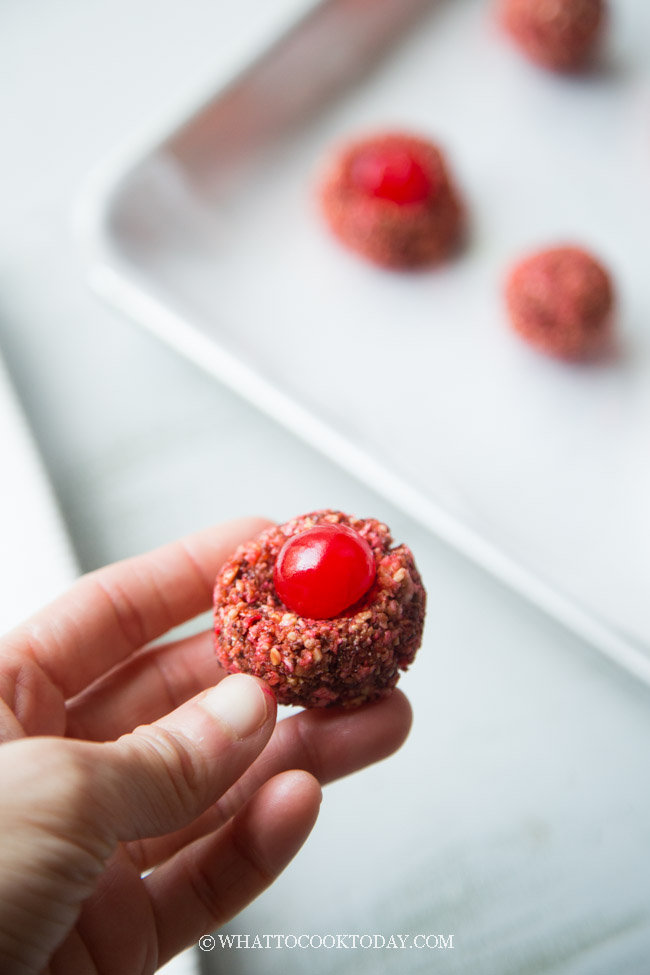 The recipe was last published in 2010 and the recipe has been updated and also to include new photos and a video on November 7, 2020.
Super Easy No-Bake Coconut Candy (4 ingredients only)
Ingredients
Instructions
Toast the coconut (optional):
I just briefly toast the shredded/desiccated coconut on a dry pan until golden brown. I like the extra toastiness it brings. You can totally skip this step
Make the candy:
Mix all the ingredients in the mixing bowl. If you want to color them, drop a small amount of gel food color and stir to mix
To make a ball shape:
Lightly spray both of your palms with cooking spray and you can use a cookie scoop or just use a regular spoon to shape into 1 to 1 1/2 inch balls. Place them on top of a parchment paper-lined tray and then refrigerate for at least 30 minutes to let the candies harden
To make a thumbprint shape:
Lightly spray both of your palms with cooking spray and you can use a cookie scoop or just use a regular spoon to shape into 1 to 1 1/2 inch balls. Place them on top of a parchment paper-lined tray. Lightly use your thumb to make an indentation in the middle, not too deep, just enough to put a maraschino cherry on top. You can also use large chocolate kisses and gently press on top of the coconut candy. Refrigerate for at least 30 minutes to let the candies harden
If you want to cover with chocolate:
Put semi-sweet chocolate and coconut oil in a heat-proof bowl and microwave on high for about 1 minute until it melts and then stir. Microwave at 10 seconds interval if needed. Stir until smooth

Dip the chilled coconut candy in the chocolate and place on top of parchment paper and let them harden
Storage:
Once they have hardened in the fridge, keep in an air-tight container
Recommended products: