This shop has been compensated by Collective Bias, Inc. and its advertiser. All opinions are mine alone. #EasterSweets #CollectiveBias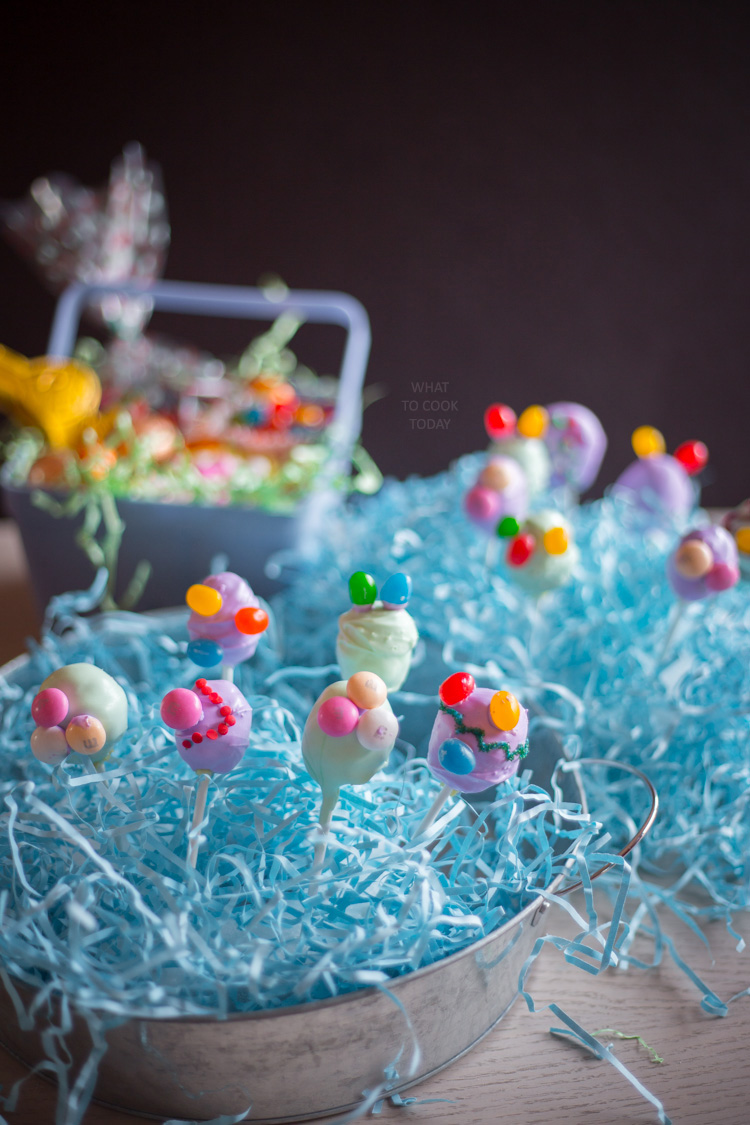 Easter used to be just an Easter before I had kids. I love celebrations and holidays, don't get me wrong, but an egg hunt ? Easter basket ? they were never such a big deal before. Now every time we go to a store and there are displays for Easter, my daughter will ask "Are we going for egg hunt mama ?". Apparently, the girl is looking forward to that. Rewind to 3 years ago when she went for her first egg hunt, Oh boy….it did not go well. Perhaps she was shocked by the amount of people who were on the field looking for eggs ? or it was almost her nap time ? I was almost convinced that we should steer clear from all egg hunts. But of course we didn't. We've been going every year since then and it must be the "age" thing.
This year I put together a small Easter basket, just for the fun of it. These were the varieties of candies I used:
Easter M&M's White Strawberry Shortcake
Easter DOVE Peanut Butter Eggs
Starburst Sweet & Sour Jellybeans
DOVE Milk Chocolate Bunny
Starburst Jellybeans Original

The M&M's White Strawberry Shortcake is only available for a limited time and exclusively at Target. Don't forget to use these MARS coupon. There is also Wrigley coupon to save 10% for Starburst Jellybeans.
I have always wanted to do cake pops and so I thought I could do this Easter egg pops idea. I probably had too much fun doing this egg pops project 🙂
Easter egg pops (about 40 small pops)
Ingredients
16.5

oz

cake mix

any flavor you like, I used vanilla

16

oz

frosting

I used lemon

½

cup

Starburst sweet and sour jellybeans

24

oz

candy melts/candy coating

Oil-based food coloring

40-50

lollipop sticks
For decorating:
Icing for decorating/writing

Sprinkles

M

&M's White Strawberry Shortcake

or any flavor you want

Starburst Sweet & Sour Jellybeans

or any flavor you want

Paper shred/grass

Styrofoam base
Instructions
Preparing the egg pops (I make half plain and half with Starburst sweet and sour jellybeans):
Bake the cake as directed on the package on 9x13-inch pan. Let it cool down completely. You can even do this the day before and let them cool then store in refrigerator until ready to use

Line your baking sheet with parchment paper. Cut the cake into two equal parts. Separate and break the cakes into crumbles (I know..kinda heartbreaking, but we'remaking something nice). Don't have to be very fine crumbles. I can't really tell you how much frosting you add because it really depends on how dry/moist the cake is. I added about 1-2 Tbsp of frosting to start with and 1/2 cup of jellybeans into one of the cake mixture. Use your hand to start mixing. You may need to add more until all the cake crumbles and frosting come together to form a dough. Now you have two doughs, one with jellybeans inside and the other one is plain

Shape them into oval (egg shape). I suggest not making it too big to make your life easier, probably twice the size of quail eggs. Place the eggs on the parchment paper and then place in the freezer for about 30 minutes

Pull your egg pops out from the freezer. Dip the tip of the lollipop sticks with some of the candy melts and gently insert it into the egg pops. Repeat until you are done with all the egg pops

You can separate the candy melts in different bowls (depending on how many colors you make). Melt the candy melts in the microwave according to direction on package. Place about 1 drop of the coloring into the candy melts for pastel colors. Stir to mix. Gently dip one egg pop at a time into the candy melts and swirl to evenly coat the egg and let the excess coating drip and place this on the styrofoam to let it dry. Repeat until you are done coating all the egg pops. If your candy melts started to harden, you can microwave it again and it will melt again.
Decorating:
You can pretty much do whatever you want when it comes to decorating. I used the combination of icing to draw patterns and then use sprinkles on top of it and shake off the excess. The sprinkles will stick on the icing

I smear some candy melts on the M&M's and Starburst candies and then "glue" them to the egg pops

Arrange the egg pops on the styrofoam base and you can place them in a container and cover and place them in refrigerator and pull them out 15 minutes before serving
Not only they are cute, but I love the bursting of colors, the bunny ears !! I love the "surprise" Starburst Sweet & Sour Jellybeans inside the egg pop too 🙂
The next time you are at Target Super Stores, don't forget to check out their Easter aisles. They will be hosting an Easter sampling event on March 20th, so you might want to put that down on your calendar.

Find more Easter Sweet inspiration here