This shop has been compensated by Collective Bias, Inc. and its advertiser. All opinions are mine alone. #EffortlessPies #CollectiveBias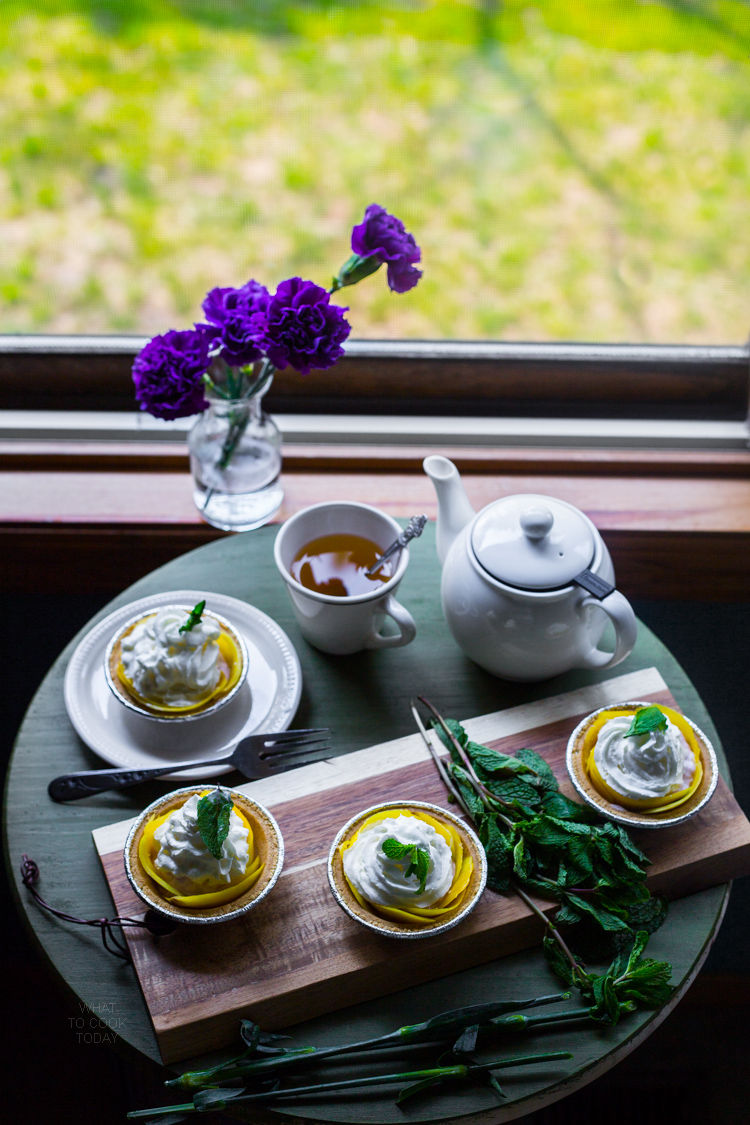 I talked to my mom few days ago and she told me she literally had mango grew out of her ears. My mom has small mango tree in front of her house and it's been quite a busy tree for years now, producing all the mangoes. She usually gives them out to friends and neighbors because they are just abundant. That's the perk of living in a tropical country or anywhere without brutal and long winter, being able to grow many fresh produces and herbs in your very own garden. Well, I'm growing some herbs and few perennial plants, but definitely not mango tree as I doubt it will survive Minnesota winter ! So, I look forward to spring and summer. I grew up with lots of mangoes and they are definitely my favorite fruit. Mangoes are also abundance during this time of the year. I use it in cooking, baking, dessert, smoothies, pretty much whenever I have an opportunity to sneak in this baby. Needless to say, I was inspired to make this effortless mini mango strawberry shortcake pie with the mangoes.
These are all the ingredients you need to make these effortless mini mango strawberry shortcake pie

It's so nice to be able to whip up such delicious pies with minimal efforts. Even the kids found it easy to do.

INGREDIENTS
1

large mango

-

for pureeing

1

large mango -optional

-

for decoration

2

of 5.3 oz single serve Dannon® Light & Fit® Strawberry Cheesecake Greek Yogurt

1

pack of Keebler® Ready Crust® Mini Graham Cracker Pie Crust

-

6 count

13

oz

Reddi-wip®

Fresh mint leaves
INSTRUCTIONS
Peel the mango and slice the flesh off from 4 sides and discard the stone. Place this inside a blender and processed until it's smooth. Pour this into a medium-size mixing bowl. Add in the Greek yogurt and stir to mix

If you choose to decorate the pies, peel another mango and very thinly slice them, and then slice in half again crosswise, to get 2-inch thin slices. Set aside
Assembling the mini pies:
Distribute the mango yogurt mixture across the 6 Keebler® Ready Crust® Mini Graham Cracker Pie Crusts. If you choose to decorate the pies, place the mango slices along the inner edge of the pies, overlapping each other (as shown in photos). They don't have to be perfect. Place them in the refrigerator until ready to serve
When ready to serve:
Spray the Reddi-wip® on top of the pies and garnish with one fresh mint leaves. Serve immediately
That first bite into this mango strawberry shortcake mini pies just totally blew me away (and the rest of the family member!). The mango and strawberry shortcake combination is really good. Love the hint of tartness in this pie. It just feels so refreshing and effortlessly fancy and delicious at the same time. The Reddi-wip® gives that nice last touch to the pies too!
The next time you are at Walmart, grab yourself some Dannon® Light & Fit® Strawberry Cheesecake Greek Yogurt and Reddi-wip® at the dairy aisle, Keebler® Ready Crust® Mini Graham Cracker Pie Crust at spices & baking aisle , fresh mango and some mint leaves at the produce section and you are all set for these gorgeous and delicious effortless mini mango strawberry shortcake pies. Don't forget to grab some coupons here to save you some money 😉
This is definitely a keeper for our spring and summer entertaining, snacks, or any celebration !

and something about sitting by the window and enjoying this effortless pies and the gorgeous spring weather just seem so right !

Get more ideas for mini pies here