Creamy, savory with hint of sweetness miso sauce over the scallion-crusted halibut fillet is a delicious, simple, and fancy meal at the same time.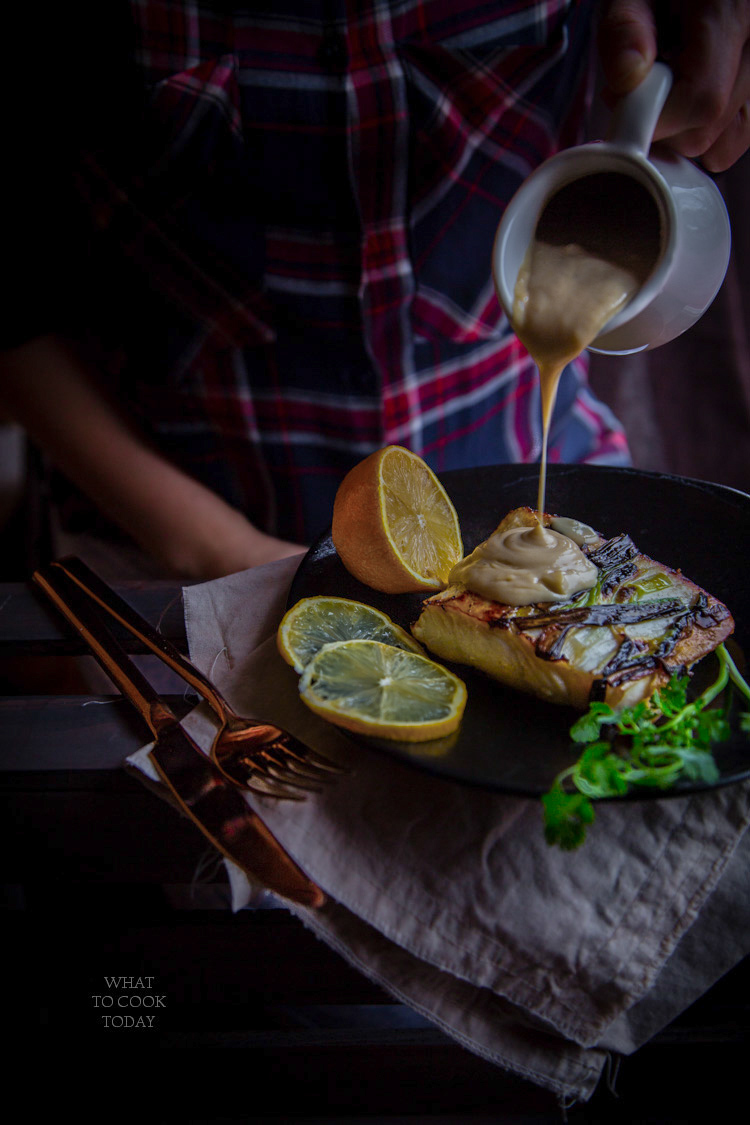 Miso is probably one of the most used ingredients at my kitchen. It is pretty similar with the Chinese fermented soy bean paste, which my mom used pretty often in her cooking. So, the taste is not entirely foreign to me and I love using it to marinate meat and seafood and stir-frying. This halibut with miso sauce is very delicious and an easy recipe everyone should keep handy.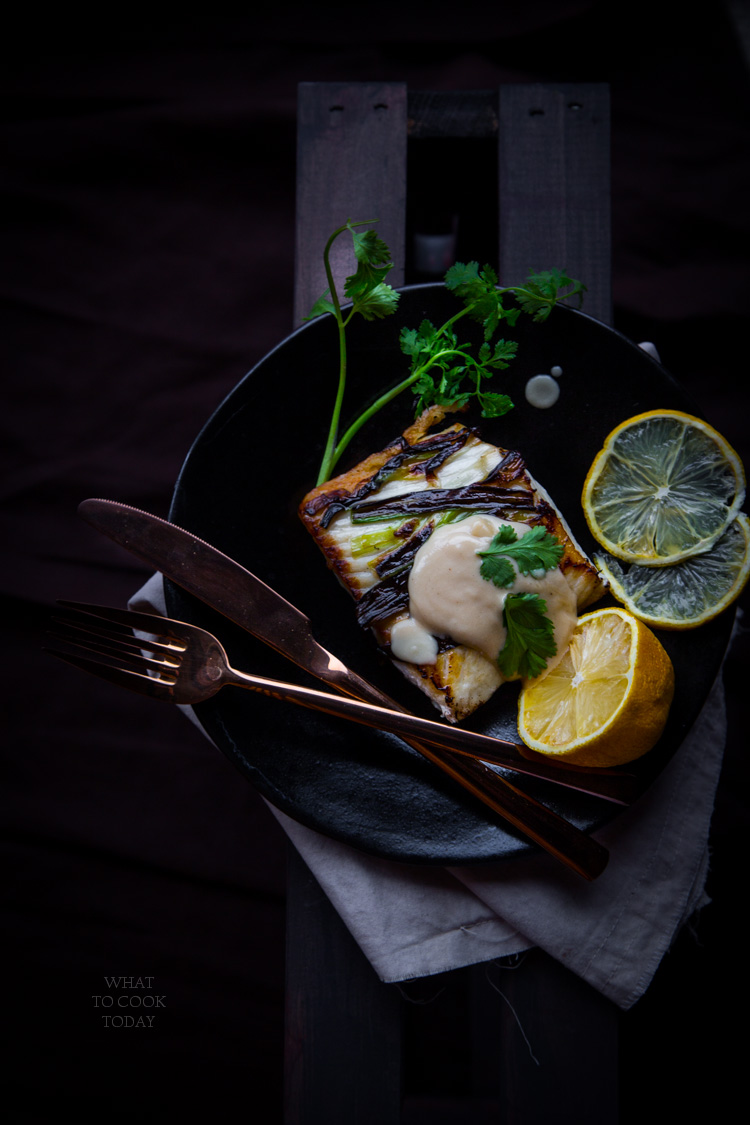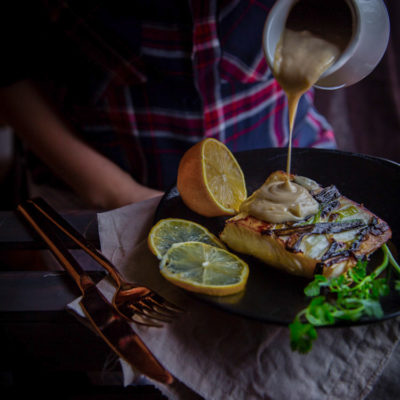 For baking/ kueh making: I highly encourage to weigh ingredients with a digital kitchen scale instead of using measuring cups as they are not very accurate especially when it comes to recipe that requires precision.
GRAMS TO CUPS CONVERSION (UNSIFTED)
INGREDIENTS
1

lb

wild-caught halibut fillet

4

stalks green onions- use only the green parts

-

cut into 2 to 3-inch length

1/4

cup

cooking oil

Salt and pepper - to season

1

lemon
Miso sauce
3

Tbsp

unsalted butter

2 1/2

Tbsp

all-purpose flour

1

cup

+ 1 Tbsp milk

-

I recommend nothing below 2%

2

Tbsp

miso

1 1/2

Tbsp

sugar
INSTRUCTIONS
To make the miso sauce
Melt the butter in a saucepan. It will start to get frothy. Gradually add in the flour, continuously stirring/whisking to ensure it doesn't burn and form a paste and just very lightly brown. That's the sign that the flour is no longer raw tasting. Gradually add the milk to the pan, again continuously whisking to avoid it becoming lumpy. Bring to a slow boil. It should be smooth and creamy at this point. Add in the miso paste, and sugar in that order, mixing thoroughly and cook until the sauce is slightly thickened. Keep it warm on super low heat on stove top while cooking the fish
Cooking the fish
Cut the halibut fillet into 2 1/2-inch pieces. Add the cooking to a large non-stick skillet and place about 4-5 of the green onion strips and place one halibut fillet on top of it, gently press the fish down, repeat with the rest of the fillet pieces. Cook the fish until for about 2 to 3 minutes on one side and then flip over and cook for another 2 minutes. Season with salt and pepper
When ready to serve
Put the fish fillet on serving platter and drizzle the miso sauce over or serve the sauce on the side. Squeeze a little bit of fresh lemon juice over and serve immediately
Notes
The longer the sauce sits, the thicker it will get. You can always reheat it back and add 1/2 to 1 Tbsp of milk to loosen it a bit if you prefer