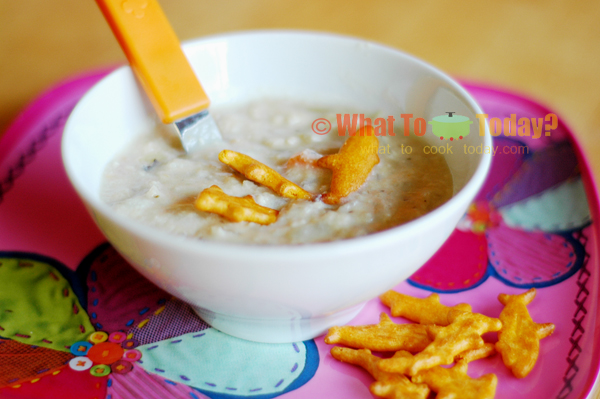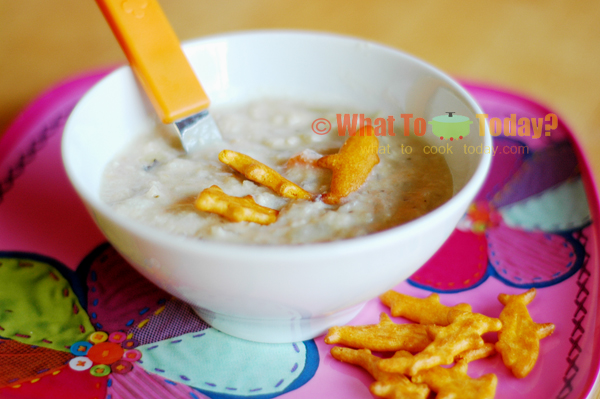 I had almost decided that my at-that-time-10-month-old daughter was a picky eater. She rejected almost anything I was trying to feed her for a certain period of time. Even things that she used to enjoy like avocado, bananas, rice, etc, she spitted them out. It's like she's screening through everything and anything with texture wouldn't pass her radar. I got so frustrated trying to get her to eat enough. It's a good thing I kept on reminded by other experienced moms and from reading books that children don't get "picky" until they are around 18-month to 2-year old onward. So, I just kept on trying and trying to expose her to different kind of foods.
I think when she was around 12 1/2 month-old, things got better. She started to accept more and more foods, though getting her to eat chicken or meat is still a challenge, however, I'm not too worry about that yet, because she only has four teeth. She likes fishes like: sole, cod and salmon, eggs and tofu.
I'm still finding it quite challenging sometimes, trying to think of menu for my little one. Though she pretty much eats table food, however, sometimes, food that I prepare are not quite suitable for her yet (too spicy or too meaty for example). A mom from an early childhood education class that we attended shared with us that she really enjoyed cooking for her 18-month old daughter using recipes from Start Fresh by Tyler Florence. I have seen Tyler Florence cooking show on Food Network before. He is good. So, I decided to get the cookbook and experiment with it.
The first recipe I tried was goldfish chowder. She liked it. We liked it too. Tyler shared in his cookbook that he couldn't decide what to call this dish until he reached for their stash of goldfish and thought about using them as "chowder crackers" You've got to admit from time to time we, as parents, tell little fibs to get out children to eat their dinner.
GOLDFISH CHOWDER
Ingredients
1

Tbsp

extra-virgin olive oil

2

baby carrots

peeled and cut crosswise into 1/4-inch-thick slices

6

oz

assorted new potatoes

scrubbed and chopped

½

small yellow onion

finely chopped

1

slice

thick-cut bacon

coarsely chopped

1

bay leaf

2

tsp

fresh thyme leaves

1

Tbsp

unbleached all-purpose flour

½

cup

organic chicken stock

1

cup

whole milk

1

lb

wild-caught cod fillet

skinned and cut into strips

½

cup

plain goldfish crackers
Instructions
In a large saucepan, heat the oil over medium-high heat until shimmering. Add the carrots, potatoes, onion, bacon, bay leaf, and thyme and cook, stirring until the bacon is crisp and the potatoes have softened, 5 to 7 minutes

Sprinkle with the flour and continue to stir until the ingredients are well coated. Add the stock and milk all at once and cook until the broth has thickened, 5 to 7 minutes

Add the fish and continue cook, stirring, until the fish is opaque and starting to flake, about 5 minutes. Discard the bay leaf

Ladle the warm chowder into bowls and garnish each serving with the crackers
Notes
NOTES: When I prepared this, Fiorina was just turning one year, so I pureed the chowder for her to try. Now, that she's 14-month old, she enjoys eating it the way we are