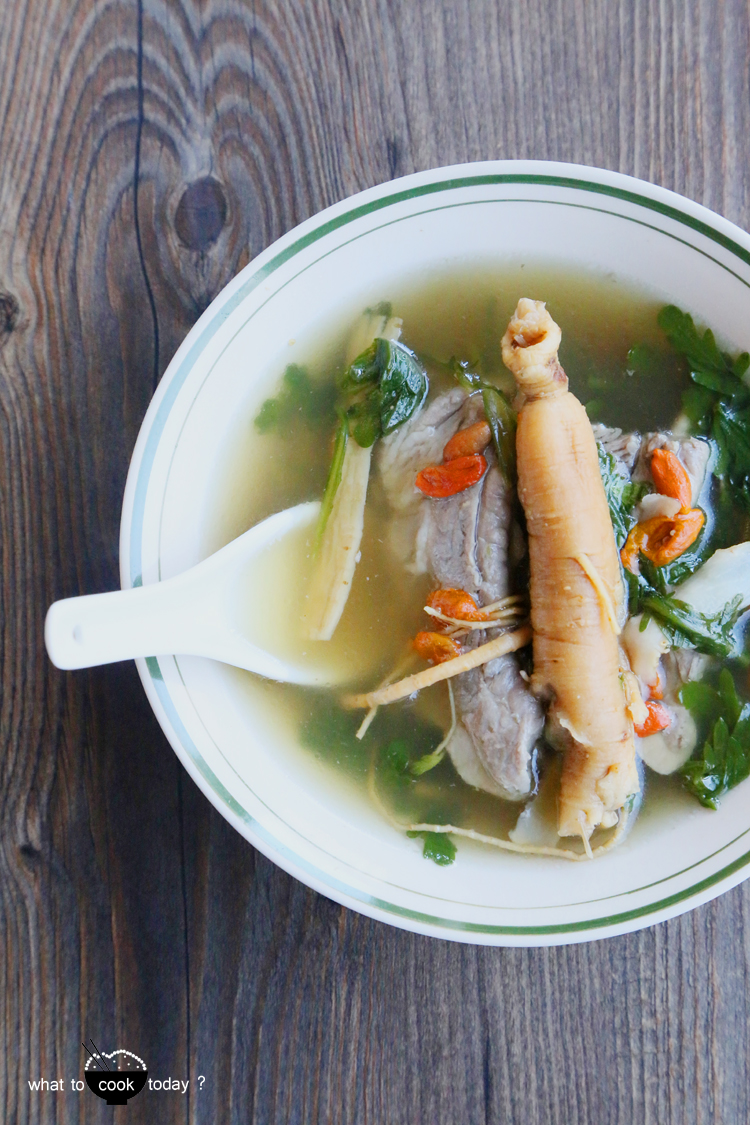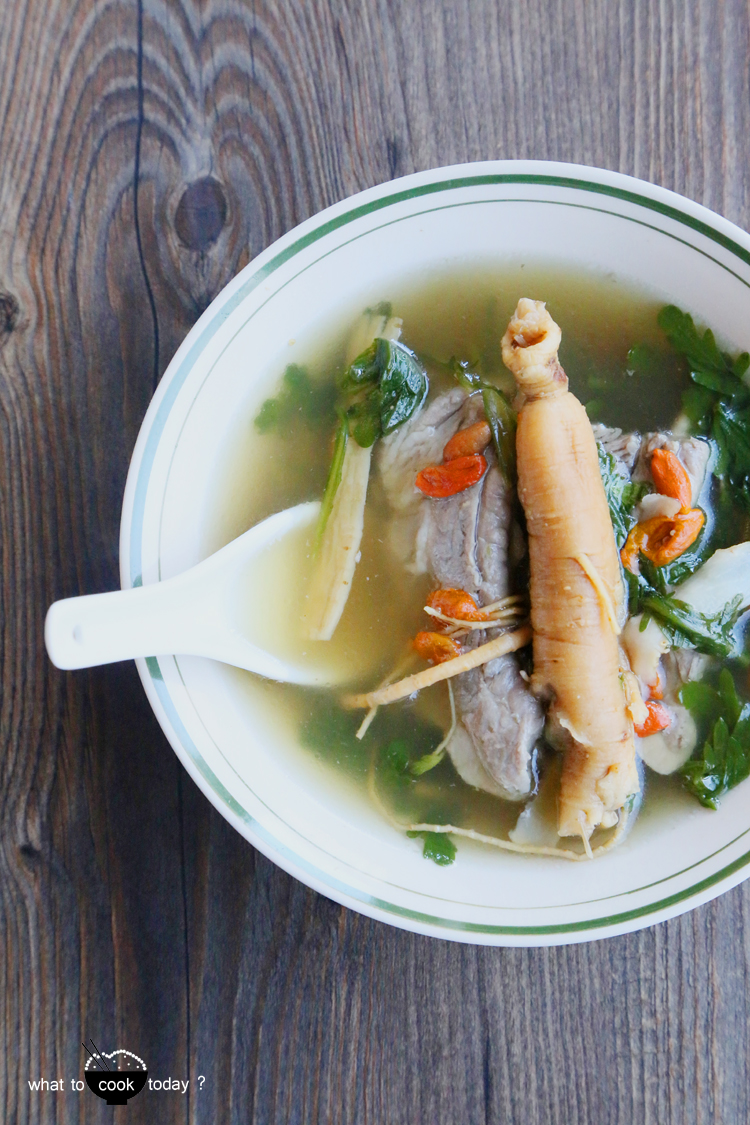 Consuming ginseng has been part of the Asian culture, especially East of Asia, for centuries now. Ginseng or known as "Ren Shen" in Chinese, is highly regarded in Asia because they believe in its "tonic" property. Ren Shen resembles a people if you take a look at it :), hence the name. Ren means human, Shen means plant root.
In the modern days now, you see ginseng extract in many energy drinks, even coffee and tea. My mom asked me to cook soup with Chinese herbs once a month for tonic purpose. Honestly, I don't truly understand Traditional Chinese Medicine (TCM) and the benefits. Unlike the Western medicine, they aren't well-researched and not many scientific documentation about the Chinese herbs. But, I grew up with my mom preparing soups using Chinese herbs. When we were sick, mom often resorted to TCM instead of the Western medicine. TCM is getting more popular again these days as more and more people want to seek alternative medicine and more natural treatment.
There are many varieties of ginseng out there, but the most common you heard are probably Korean ginseng and American ginseng. Apparently, from what my mom told me was that, not all ginseng are created equal. American ginseng is believed to be more "cold" (yin) and the Korean ginseng (or most Asian ginseng) is believe to be more "heaty" (yang). The Chinese believes that the body should have the balance of yin and yang. In winter time, my mom suggested that I prepared soup with ginseng, preferably Korean ginseng. Korean ginseng grows in the coldest part of the country and believe to be more "heaty" and better for the body. My sister gave me a pre-packed Chinese herb with ginseng and I decided to make this pork ribs soup with ginseng. Perfect for this wintry weather.
Pork ribs soup with ginseng (4 servings)
Ingredients
1

lb

pork ribs

separate into individual ribs, trim off excess fat

1

bunch of tang oh vegetable

optional
Chinese herbs (rinse all the herbs with water before using):
1

Korean ginseng

5

dang shen roots/ Codonopsis Pilosula

3

pieces

of Astragali radix

Small handful of solomon's seal

yu zu

4

dioscorea opposita

Chinese yam

¼

cup

of goji berries
Instructions
Place the pork ribs in a large pot. Add in water and bring to a boil and let it cook for about 5 minutes. Discard the cooking water and rinse the pork ribs to get rid of the scums. Clean the pot well too. Place the pork ribs back into the pot. Add 6 cups of water or until it covers the ribs

Place the ginseng and the rest of the dried Chinese herbs (except for goji berries) inside the pot and let the water comes to a boil. Reduce the heat, cover the lid, and let it gently simmer for the next 1 hour or until the ribs are tender and about to fall off the bone. 10 minutes before end of cooking time, add in the goji berries

If you are using tang oh, you can briefly blanch them in a boiling water. Or I usually just place them on the bottom of the serving bowl and laddle the hot soup over and let it sit for about 10 minutes or so and it will soften the veggie. Laddle the ribs into serving bowl and generously followed by the soup and the Chinese herbs (if you want to eat them). I do 🙂