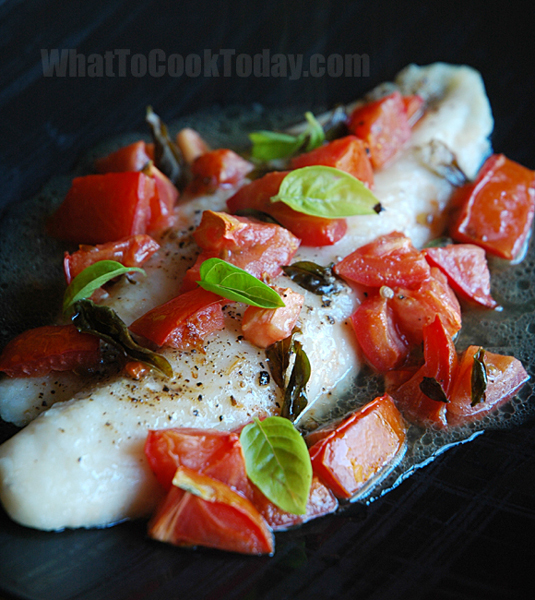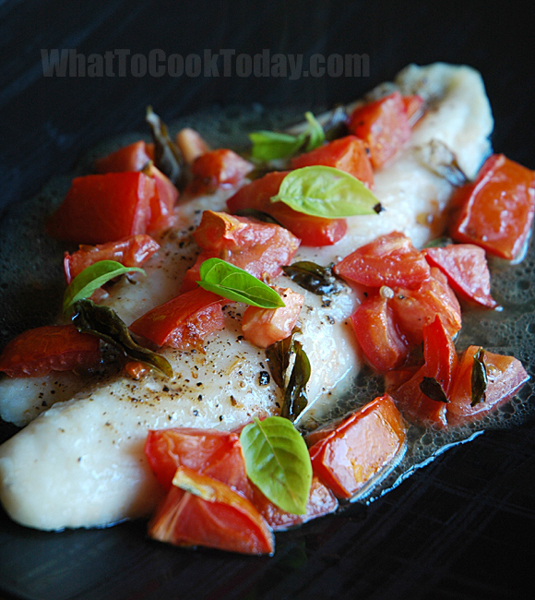 This is my first time cooking Swai Fish. I saw it at Target the other day and thought of giving it a try. I love to eat fish and I used to eat quite a bit of fishes, almost 3-4 times/week, prior to pregnancy. I'm still eating fishes once or twice a week now, however, of course I'm limiting it to low-mercury fishes, just to name a few, wild-caught salmon and cod fishes.
So, I googled about Swai Fish and I was a bit shocked when I read that the other name for this fish was iridescent shark. Oh no…Shark ? I'm not supposed to eat shark as it is very high in mercury! but I quickly felt relief after reading further that despite of being named as iridescent shark, it is definitely not shark and has no relation to shark at all. It is also being called Striped Catfish.
The Swai fish taste pretty similar to catfish as a matter of fact. I think for people who do not like fish (because of the fishy smell or whatever), this fish has no smell at all and when I roasted it with tomatoes, basil and olive oil today, it was really delicious. It absorbed all the flavor you put on it. Wonderful!!!!!!
ROASTED SWAI FISH WITH TOMATOES AND BASIL
Ingredients
2 4-

oz

Swai Fish fillet / Catfish or any fish fillet of your choice will work

2

roma tomatoes

coarsely chopped or 2 handfuls of cherry tomatoes (halves)

1

handful of fresh basil leaves

Oilve oil

Freshly ground black pepper

Sea salt
Instructions
Preheat the oven to 425 F

Place the fillets on an oiled roasting pan or sprayed with PAM non-stick spray

Season with salt and pepper and drizzle with olive oil

Place tomatoes and basil on top of the fillets and drizzle some olive oil again

Bake at the top of the preheated oven for 15-20 minutes