Taiwanese Snowflake crisp milk nougat is so easy to pull together and it has the right balance of soft, chewy, crisp, milky, slightly sweet with a hint of saltiness. The recipe doesn't require baking. You will not be disappointed. The recipe is also vegan-friendly.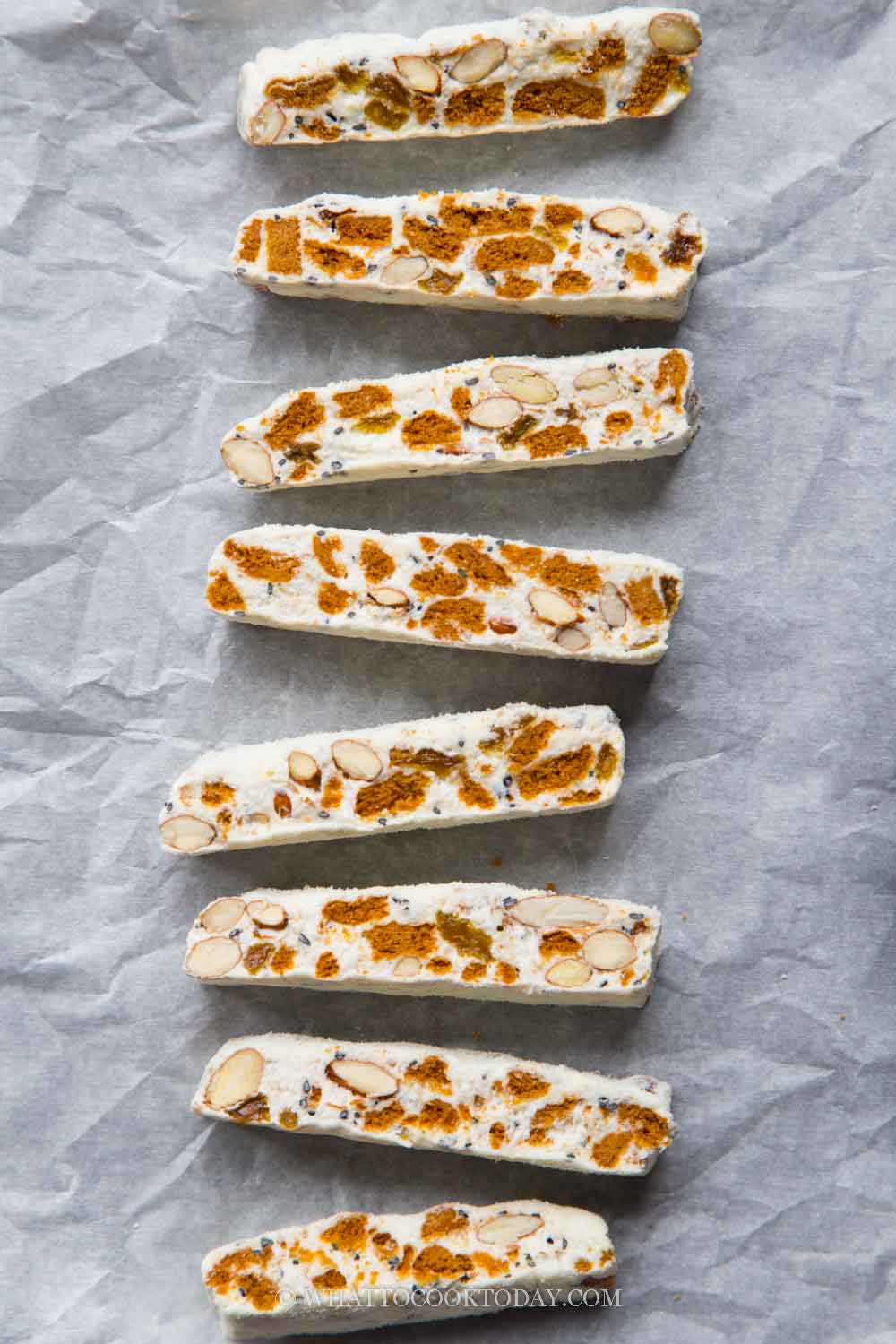 This Taiwanese snowflake crisp milk nougat has taken social media by storm. I kept seeing people making them and decided I need to give this a try. I'm so glad I did. They call it snowflake in Taiwan and China because of their white snow-like appearance. I love this stuff! I don't usually like nougat that much because I found them too sweet. This Taiwanese version of milk nougat though, is just the right amount of sweetness and not to mention they are super easy to make. It took me less than 20 minutes from beginning to end.
The recipe rundown
Taste: Just lightly sweet with a hint of saltiness (this also depends on what add-ins you put in the nougats). The milky aroma from the milk powder adds a nice touch to it too
Texture: I love the soft and chewy texture with just some crispiness here and there from the biscoff and nuts. To me, nougats need to have that soft and chewiness more than crispness, but this is just my preference
Level: Easy
Pros: You can substitute the add-ins with whatever you like, just make sure you keep the weight amount the same as called for in the recipe. Easy as that
Cons: You can't stop eating them!!!
Ingredients and substitution
1. Marshmallow
I suggest using small or mini marshmallows as they melt faster. For the vegan option, use vegan marshmallows.
2. Coconut oil
I use unrefined coconut oil. Butter or margarine can also be used
3. Milk powder
I use non-fat dry milk powder. You can also use coconut milk powder for dairy-free and vegan substitution
4. Whole almonds
I use roasted whole almonds. You can use whatever nuts you like
5. Golden raisins
My kids prefer golden raisins over regular raisins. You can use dried cranberries for that pop or red color too
6. Biscoff biscuit
We are huge fans of biscoff. You can use other crackers such as Ritz crackers or Marie biscuits
7. Black and white sesame seeds
I use roasted black and white sesame seeds. You can use pumpkin seeds, sunflower seeds, etc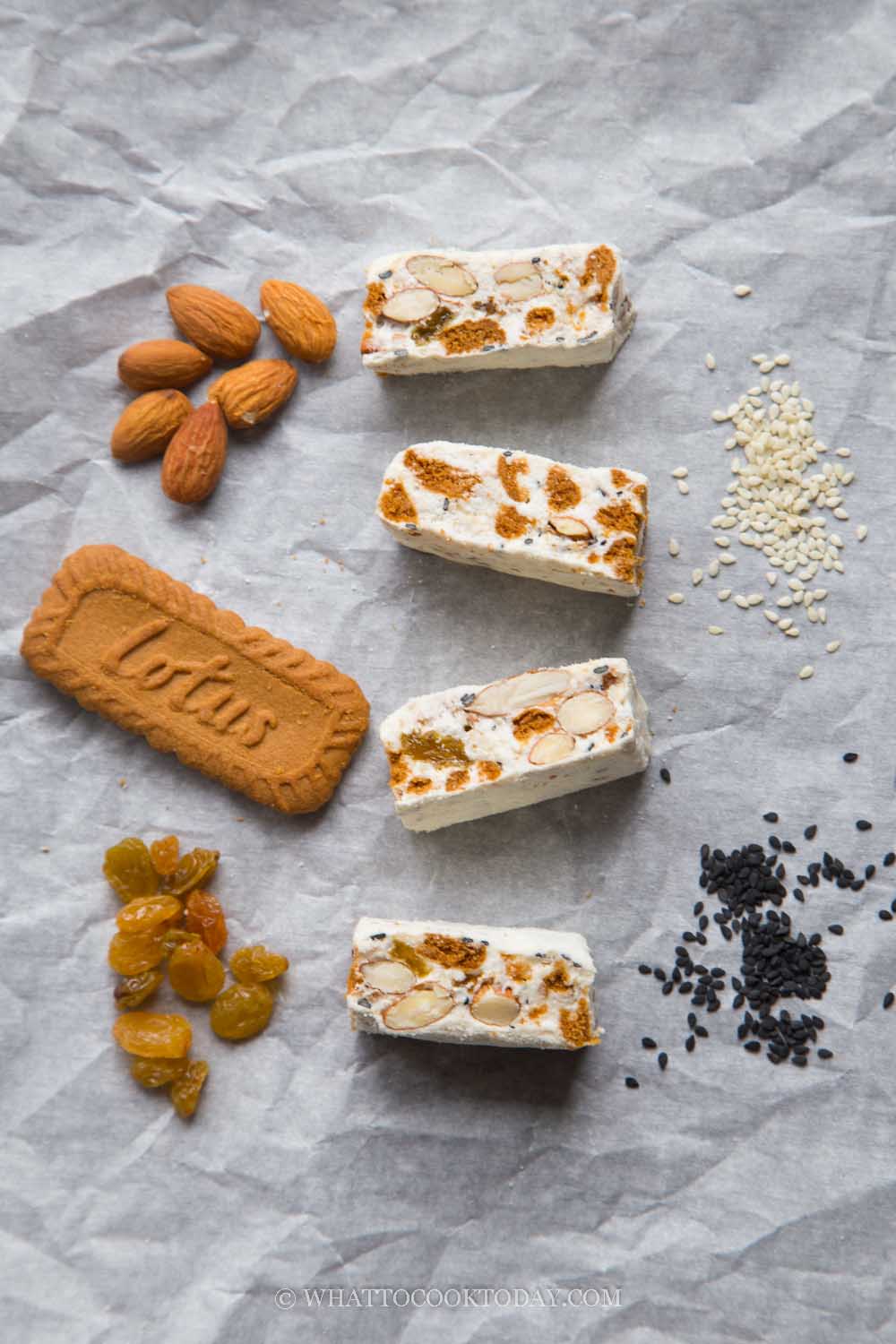 How to make Taiwanese Snowflake crisp
1. I use a 9 x 13 inch sheet pan and I dusted 1/3 of it liberally with some milk powder. You can use whatever size of pan you have, we will only use the corner part of the pan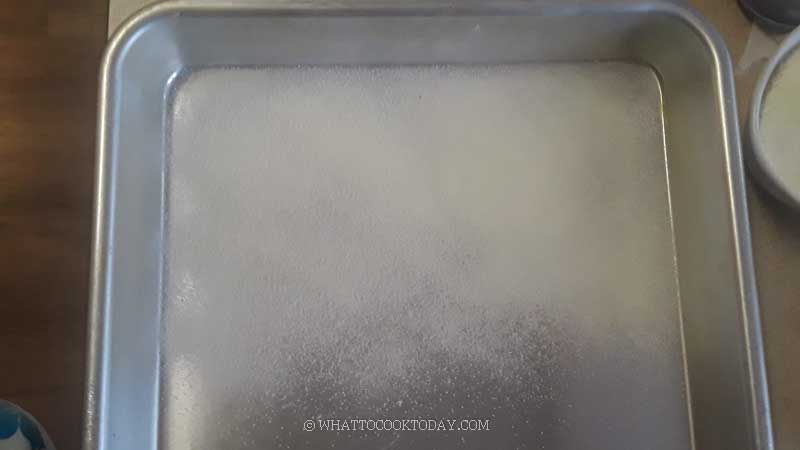 2. Break the Biscoff or whatever crackers/biscuit you use into large chunks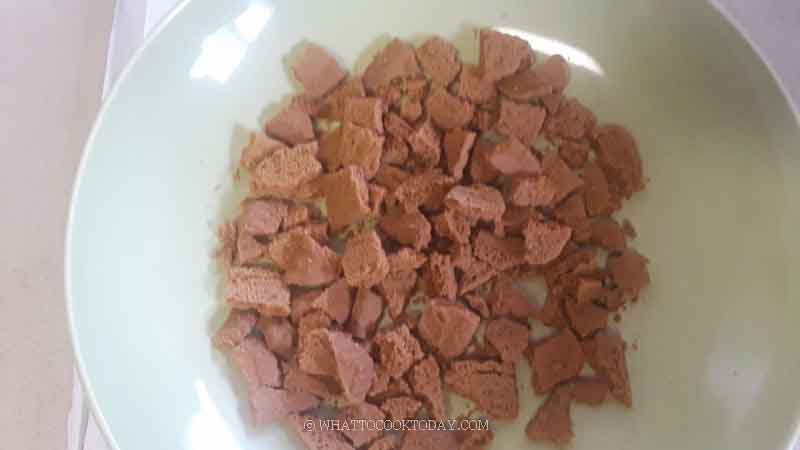 3. Mix with the nuts, raisins, and seeds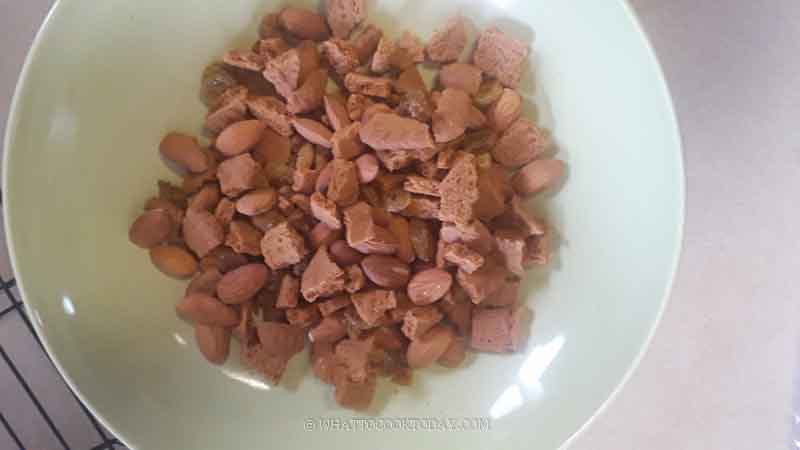 4. Melt coconut oil (or butter) over low heat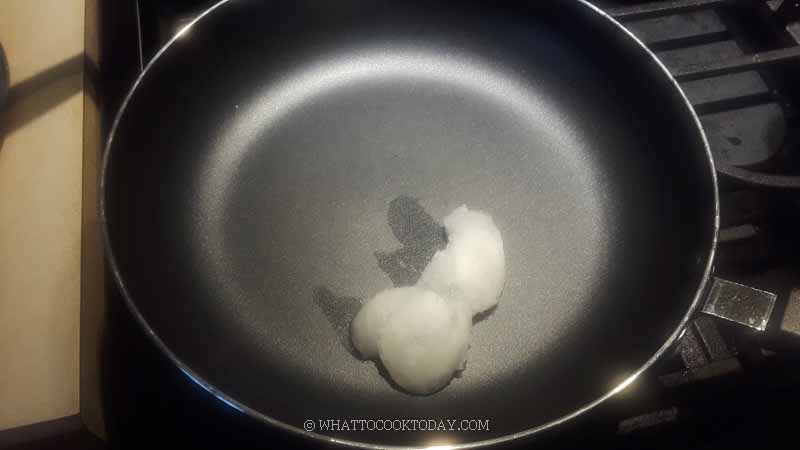 5. Add the marshmallow pieces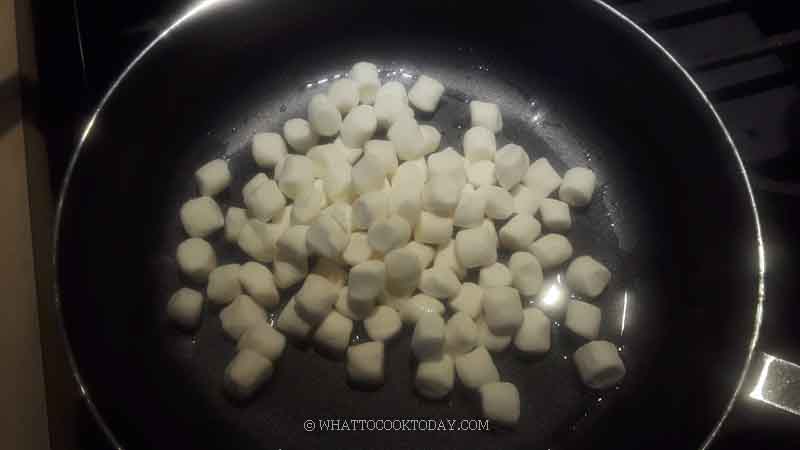 6. Keep stirring until most has melted but you still see just few pieces left that's still not completely melted. Keep the heat low, we just want to melt it not cook the marshmallow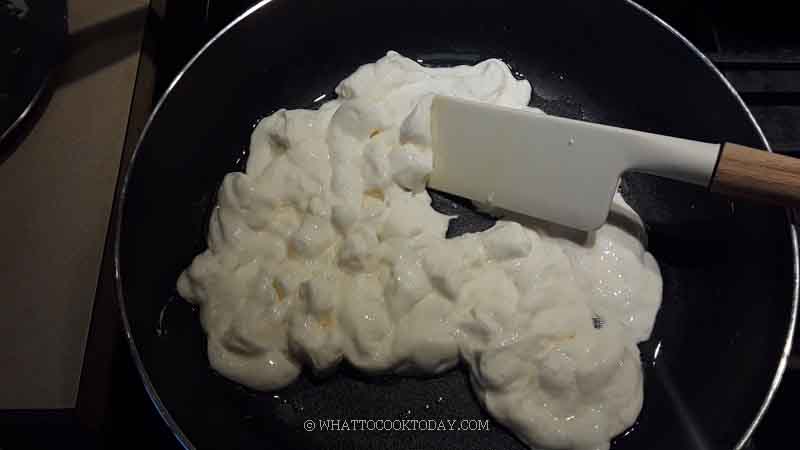 7. Add the milk powder all at once and turn off the heat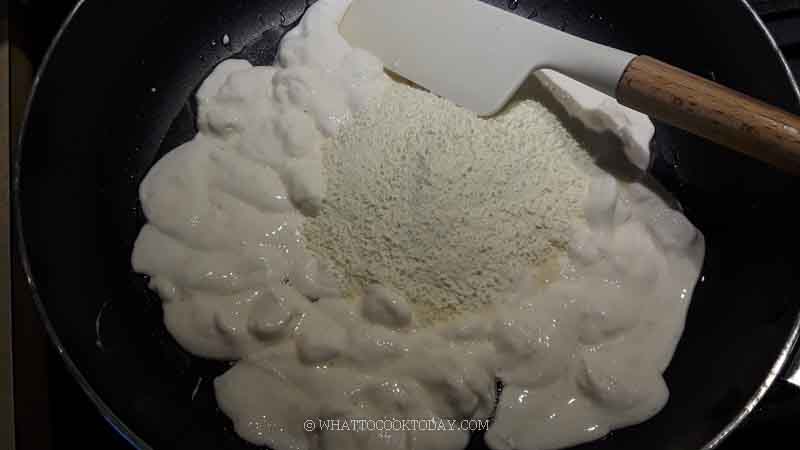 8. Keep stirring until the milk powder melt into the marshmallow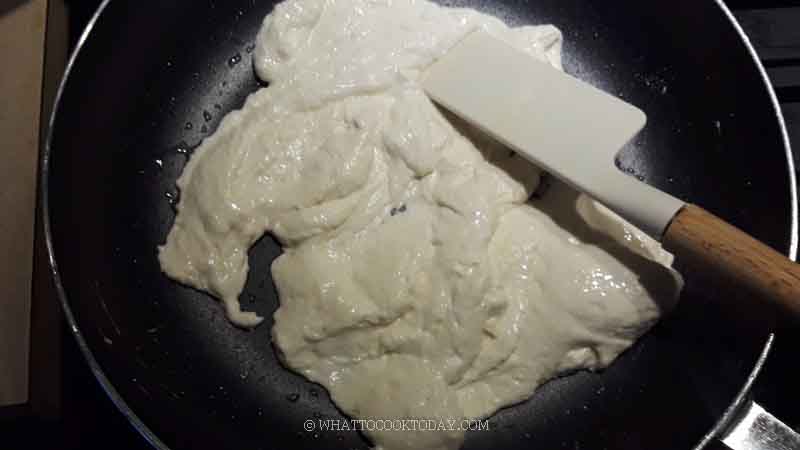 9. Stir in the nut mixture and keep stirring until they are evenly distributed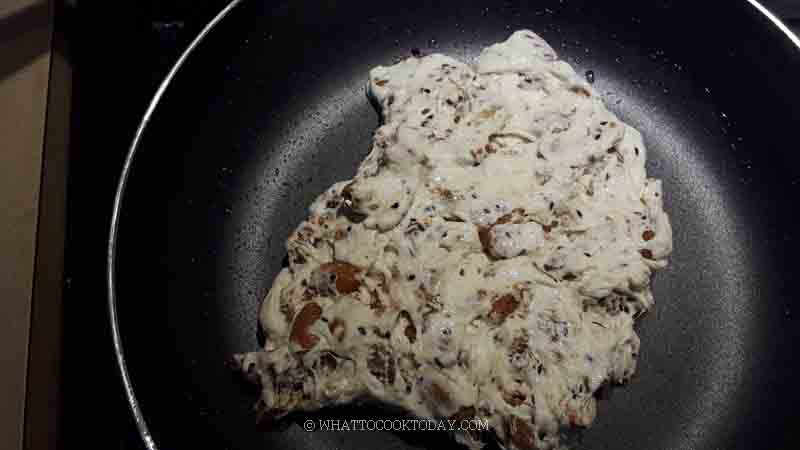 10. Put this on top of the milk-dusted baking tray you prepared earlier.


11. Use a parchment paper spray with a bit of non-stick cooking spray will make your life a bit easier or a dough scraper to press and pack it down. You can also wear a glove and use your hand to press it down.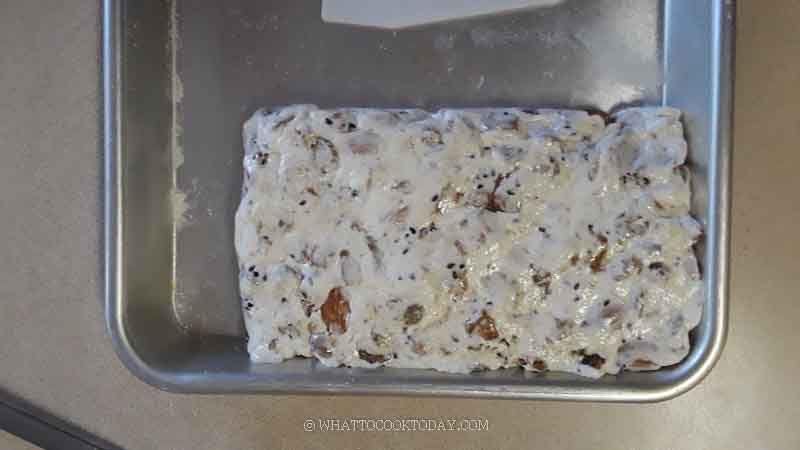 12. Dust with milk powder on the surface


13. Let it cools down completely and then cut into the desired size
Tips
1. Don't make it in a big batch unless you plan to give it away as an edible gift. Keep in mind that that stays fresh for about one week in an air-tight container
2. Make sure the marshmallow is fresh. Old marshmallow will be dry and won't melt as creamy and moist, which will affect the texture of the nougat
3. You can substitute the crackers, nuts, seeds with whatever you want, but keep the total weight of those add-ins, which is about 140 grams total, the same as this will also affect the texture and consistency of the nougat
4. Make sure you are stirring over low heat the whole time. We just want to melt the marshmallow, not cooking it. Cooking it will turn the marshmallow tough
How To Store Snowflake Nougat
They can be kept at room temperature sealed in an air-tight container for about a week. For longer storage, they can be kept frozen for up to one month. Simply let them come to room temperature before serving.
Did you make this Taiwanese snowflake milk nougat recipe?
I love it when you guys snap a photo and tag to show me what you've made 🙂 Simply tag me @WhatToCookToday #WhatToCookToday on Instagram and I'll be sure to stop by and take a peek for real!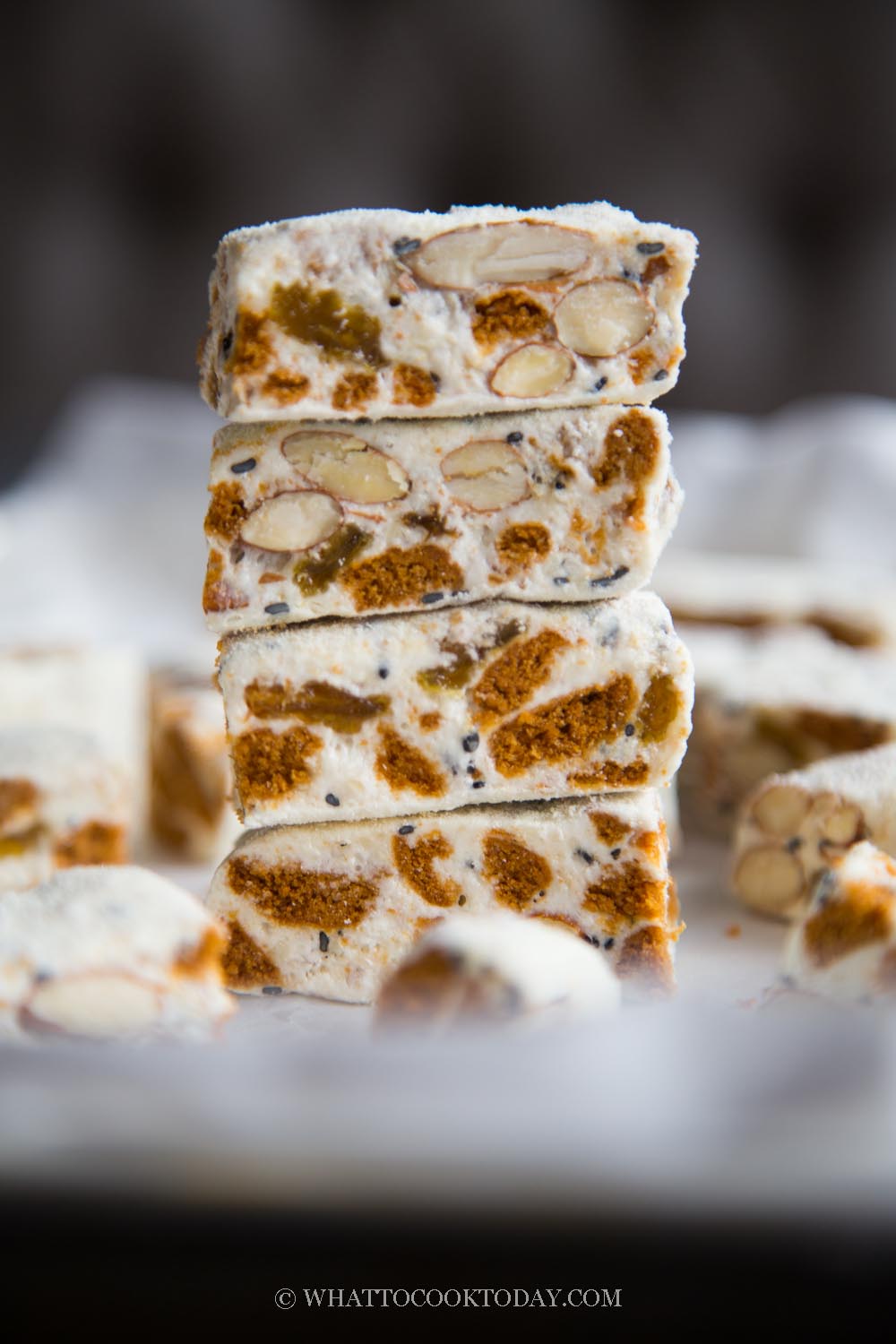 Easy Eggless Taiwanese Snowflake Crisp Milk Nougat
Instructions
Things to get ready:
If your almonds and sesame seeds are unroasted, I recommend toasting them on a dry pan for 10 minutes over low heat or until they are aromatic or spread them on a baking sheet and roast at 325 F for 10-15 minutes and then let them cool down

I use a 9 x 13 inch sheet pan and I dusted 1/3 of it liberally with some milk powder (refer to the photo above). We won't be using the entire pan, just a corner of it

Break the Biscoff or whatever crackers/biscuit you use into large chunks. Mix with the nuts, raisins, and seeds
On the stove:
Melt coconut oil (or butter) over low heat. Add the marshmallow pieces and keep stirring until most has melted but you still see just few pieces left that's still not completely melted. Keep the heat low, we just want to melt it not cook the marshmallow. Add the milk powder all at once and small pinch of salt (optional) and turn off the heat and keep stirring until the milk powder melt into the marshmallow, then stir in the nut mixture and keep stirring until they are evenly distributed

Put this on top of the milk-dusted baking tray you prepared earlier. Use a parchment paper spray with a bit of non-stick cooking spray will make your life a bit easier or a dough scraper to press and pack it down. You can also wear a glove and use your hand to press it down. Dust with milk powder on the surface

Let it cools down completely and then cut into the desired size
How to store:
I keep them in a zipper bag, push all the air out and then put them inside an air-tight container. They can be kept at room temperature for weeks this way
Nutrition
Serving:
1
2 x 1/2 inch piece
|
Calories:
90
kcal
|
Carbohydrates:
9
g
|
Protein:
2
g
|
Fat:
6
g
|
Saturated Fat:
2
g
|
Trans Fat:
1
g
|
Cholesterol:
2
mg
|
Sodium:
11
mg
|
Potassium:
61
mg
|
Fiber:
1
g
|
Sugar:
6
g
|
Vitamin A:
18
IU
|
Vitamin C:
1
mg
|
Calcium:
35
mg
|
Iron:
1
mg