This post was sponsored by Ling Ling, all opinions expressed in my post are my own.
Delicious Yakitori Chicken Fried Rice from Ling Ling offers great authentic taste and convenience. Perfect for busy weeknights or any celebration.
A few weeks ago I tried Ling Ling Asian Kitchen Pot Stickers and Bibimbap Fried Rice to go with Broccoli Shrimp Goji Berry Stir-Fry for Chinese New Year celebration idea and I can't tell you enough how much my family loves the pot stickers and fried rice. My picky eater ate the pot stickers and told me that I should get more! So we have them stocked in our refrigerator now!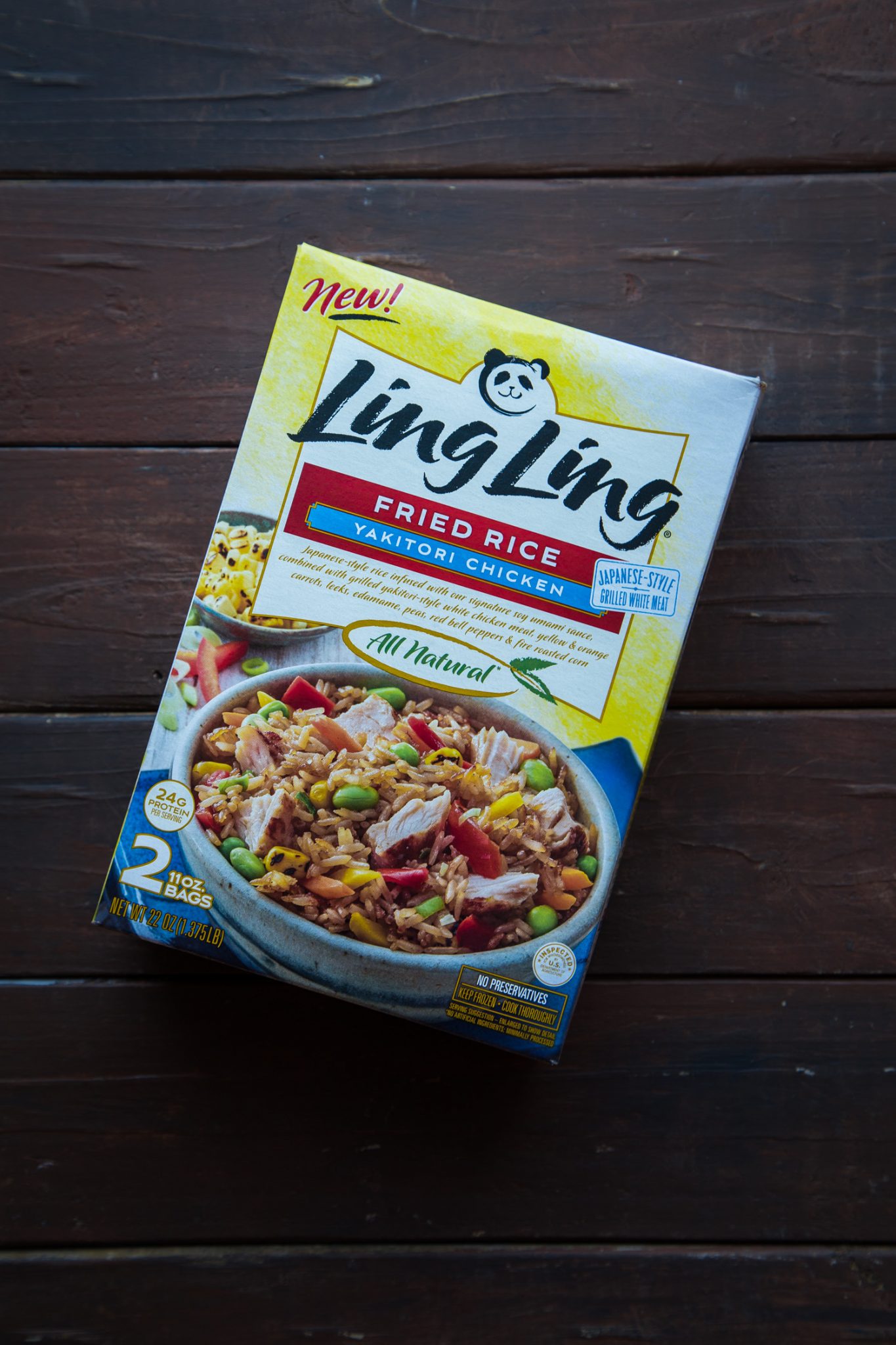 The Bibimbap Fried Rice went down a treat and this time I decided to try Yakitori Chicken Fried Rice. I'm pretty picky when it comes to fried rice and this did not disappoint too. The fried rice is so flavorful and it tastes like something I have prepared from scratch!
The colorful vegetables like leeks, carrots, edamame, red bell peppers, and corn paired so perfectly with the flame-grilled yakitori chicken! Sometimes my kids will pick out the veggies that look "suspicious" to them, but they didn't even question anything and showed me their empty bowls! One happy mama!
We eat lots of Asian food, almost every day if I can put it that way and I love to cook and making things from scratch, but I also enjoy the convenience Ling Ling Asian Food has to offer. Like tonight when I didn't even have to think much about dinner anymore because The Yakitori Chicken Fried Rice took care of that! Very well! We also like that the fried rice is prepared with All-Natural ingredients!!!
Other Ling Ling Asian products that I highly recommend are Pot Stickers, Noodles, and varieties of Fried Rice. There are several varieties of Fried Rice for you to choose from: Yakitori Chicken Fried Rice, Yakiniku Beef Fried Rice, Thai-style Chicken Fried Rice, Chinese-style Vegetable Fried Rice, and Bibimbap Beef Fried Rice. There are also Yakisoba noodles and Drunken Noodles. Talking about diversities. All you need to do is choose!
There is also a giveaway from Ling Ling that I want to share with you guys. All you need to do is to complete one of the actions below to be entered into the contest to win one of five (5) $100 Walmart Gift Cards. The giveaway will run from February 13 to March 6, 2017.
Ling Ling Asian Kitchen Giveaway (Phase 3)
I-C will randomly select winners from all program entries and will facilitate fulfillment of the winning prizes (5)
You can use this Ling Ling Asian Food Store locater to find the products you want to purchase or interested in trying. You can also take advantage of this coupon offer: $2 off ONE Ling Ling Entree or Appetizer (20oz. or more)
Which Ling Ling Asian Food will you try?