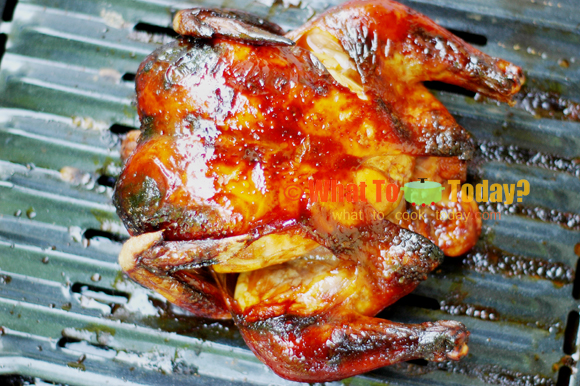 I never knew what huli-huli was. It sounded interesting and I decided to give it a try from A Taste of Hawaii cookbook by Jean-Marie Josselin. He mentioned in the cookbook that huli-huli is the ancient Hawaiian method of roasting on a spit. Of course I don't have any spit here and oven is always a good substitution.
I like making roasted chicken anyway, because really, there isn't much work on my part. The oven does majority of the work
This huli-huli roasted chicken is so delicious. I like the lime-honey glaze on the skin of the chicken. I was so tempted to eat the skin, but I was really good and only eat a little bit, I swear, just a little bit
The meat is so tender and flavorful. Placing the garlic and thyme underneath the skin really flavored up the roasted chicken.
You Might Want To Try These Too: