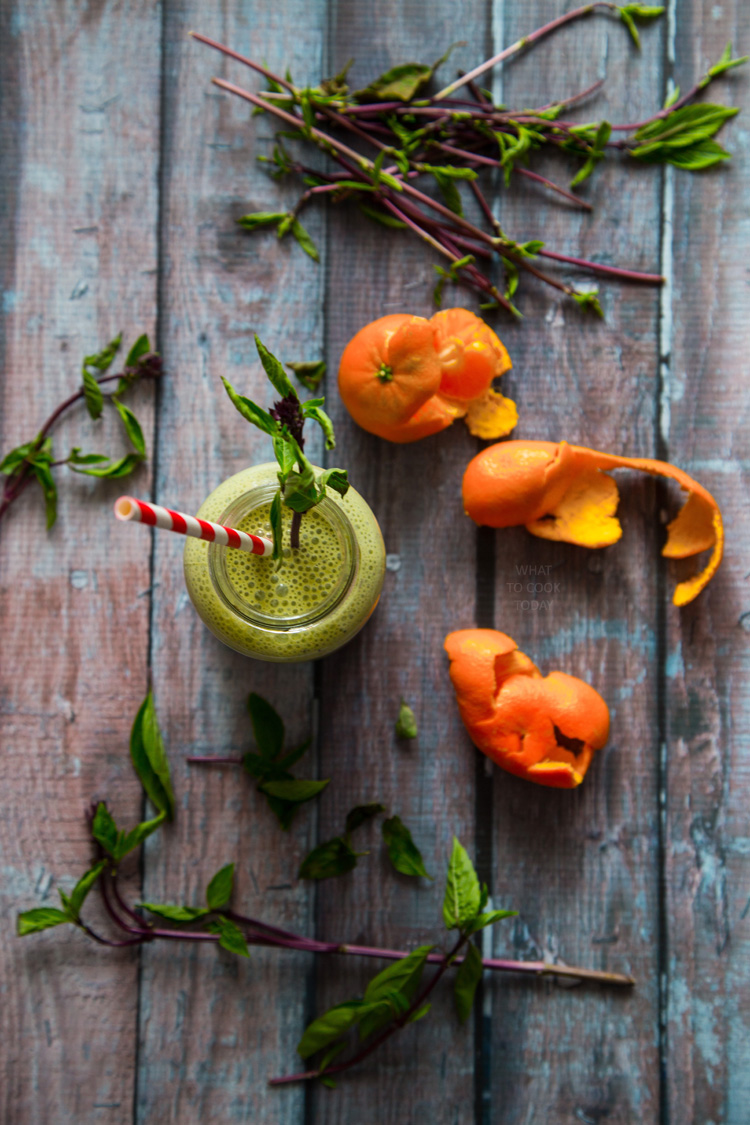 My two kids love smoothies. Whenever we go to the gym and pass by the cafe, they would say "Mommy…can I drink some smoothie". I looked at the fridge and saw some leftover fresh basil. The next thing I knew, I had a blender in front of me with some Mandarin oranges and yogurt and start whirring away.
To my delight, it was actually pretty refreshing. My two kids love this basil Mandarin orange smoothie. They couldn't be happier to see smoothie 🙂
For baking/ kueh making: I highly encourage to weigh ingredients with a digital kitchen scale instead of using measuring cups as they are not very accurate especially when it comes to recipe that requires precision.
GRAMS TO CUPS CONVERSION (UNSIFTED)
INGREDIENTS
2 1/2

cups

plain Greek yogurt

-

or you can use the sweetened yogurt

2

cups

fresh basil leaves

4

Mandarin oranges

-

peeled

2

cups

ice
INSTRUCTIONS
In a blender, combine the yogurt, basil, Mandarin oranges, and ice. Blend until smooth and frothy. Pour into individual serving glasses/jars and serve immediately
Besides, my kids are digging anything in a jar these days 😉