Learn how to make these popular Indonesian fried dumplings made with fish or meat paste stuffed inside tofu and wonton skin and served with peanut sauce.
BATAGOR – BAKSO TAHU GORENG
Many of the words in Indonesia are being abbreviated, for example batagor is not a "real" word on its own. It is an abbreviation from Ba for Bakso (meatballs), Ta for Tahu (tofu), Gor for goreng (deep-fried). Batagor is a popular street food in the city of Bandung in West Java. But batagor can be easily found across Indonesia these days. My first exposure to batagor was in fact in Jakarta. Batagor is said to be an adaptation of the Chinese Indonesian Siu Mai. Tofu and wonton skins are usually stuffed with fish or meat paste and then steamed and coat with batter and deep-fried and then drenched in peanut sauce, drizzle of kecap manis, and spicy sambal sauce sometimes.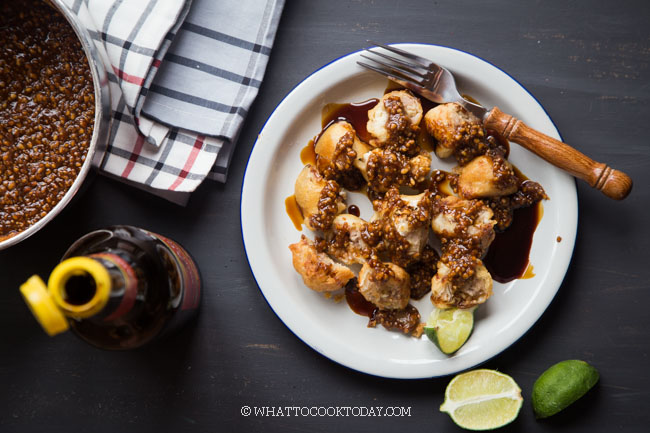 RATIO OF TAPIOCA FLOUR TO MEAT/FISH PASTE
I prefer homemade batagor because I have control over the ratio of how much tapioca flour to add. Most batagor sellers will add more flour and little meat/fish paste inside because it helps to reduce cost too. Too much tapioca flour makes the batagor tastes too chewy and you can barely taste the meat/fish paste inside. I use ratio of 3:1 for the meat/fish paste and tapioca flour.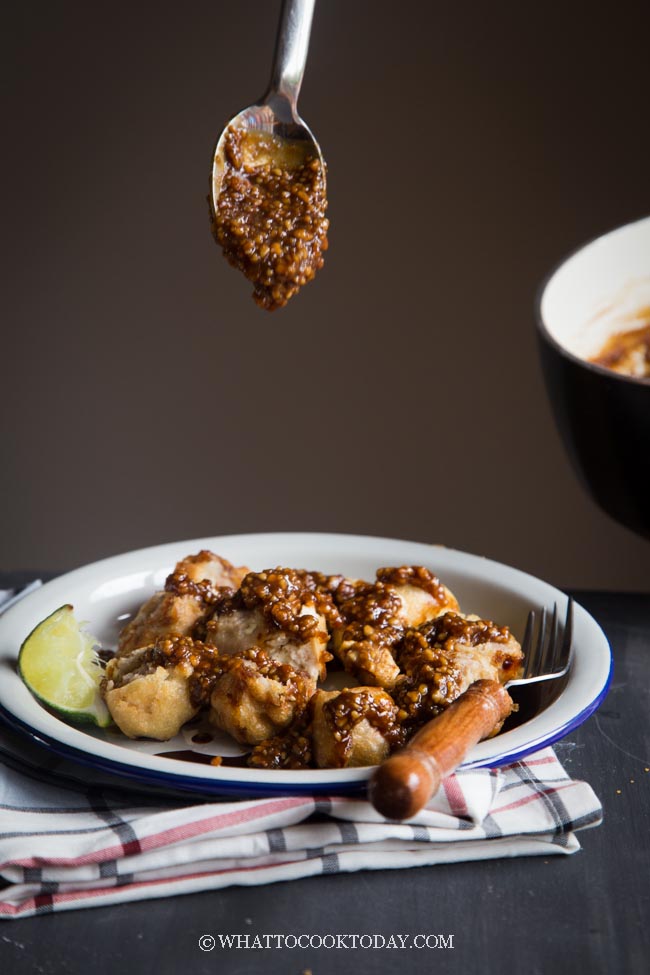 BATAGOR IKAN OR BATAGOR AYAM
Batagor is more commonly made with tofu or siomay stuffed with fish paste, Spanish mackerel to be specific. But it is not uncommon to see batagor made with ground chicken meat, like in this recipe. You can use either one. It's not easy for me to find Spanish mackerel here and so I just resorted to using ground chicken meat instead
HOW TO MAKE BATAGOR
1. Ground the peanuts with garlic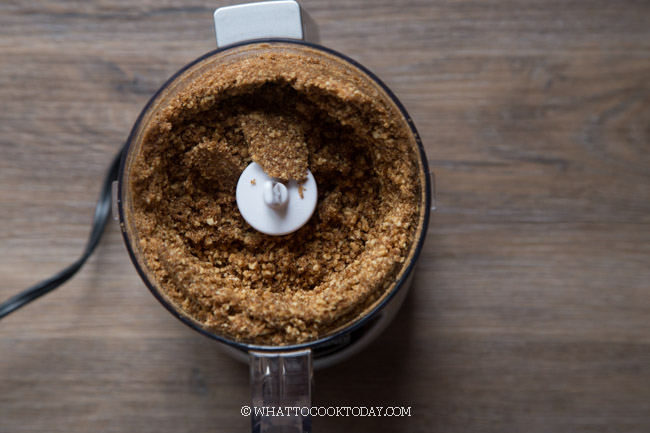 2. Transfer the ground peanuts into a saucepan along with the rest of the ingredients for the peanut sauce and let it cook until thicken slightly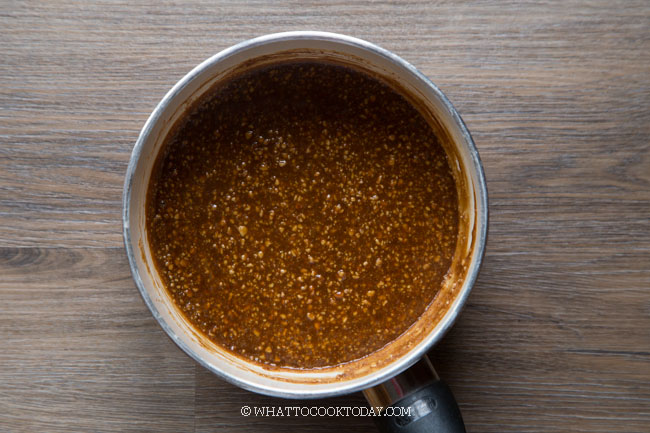 3. Cut the tofu and scoop out the middle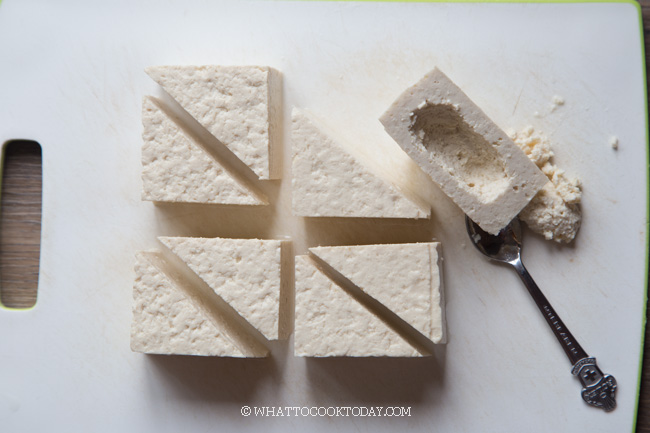 4. Prepare the meat/fish paste
Add the tofu you scooped out earlier into the meat/fish paste and then mix until the mixture is sticky and pasty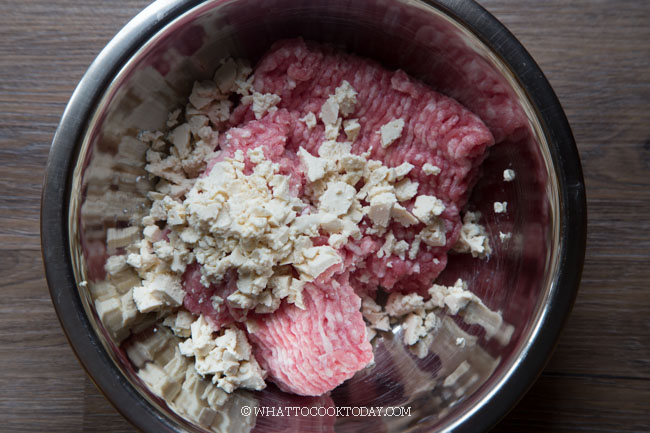 5. Stuff the tofu and wonton skin with meat/fish paste


6. Steam the tofu and siomay in the steamer for 20 minutes or until cooked through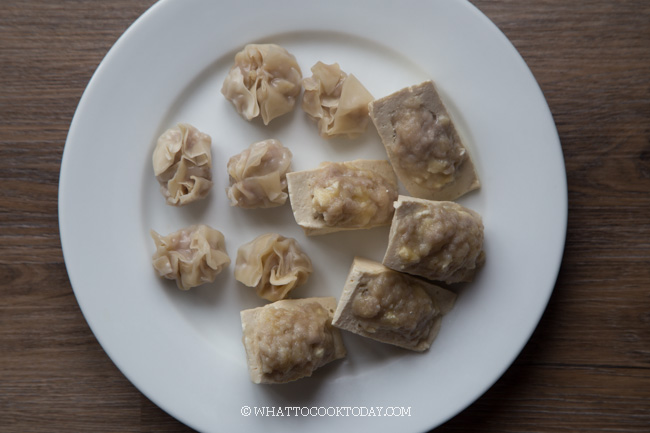 7. Let them cool down for at least 15 minutes and then coat in batter and fry until golden brown and crispy


8. Cut into smaller pieces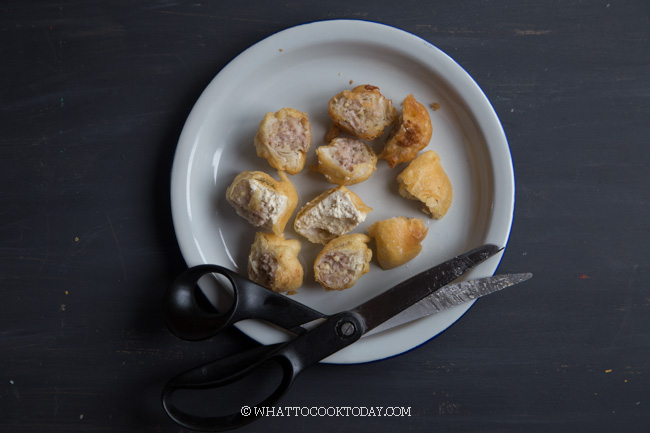 11. Serve with peanut sauce, lime juice, kecap manis and sambal if you want it spicy
FOR HEALTHIER BATAGOR
Traditionally, the batagor is steamed and then coat in batter and fried until crispy. If you don't want any deep-frying, definitely you can just steam the batagor and then serve with the peanut sauce, lime juice, kecap manis, and sambal.
I use my Crispy Batter that Stays Crispy recipe to fry the batagor.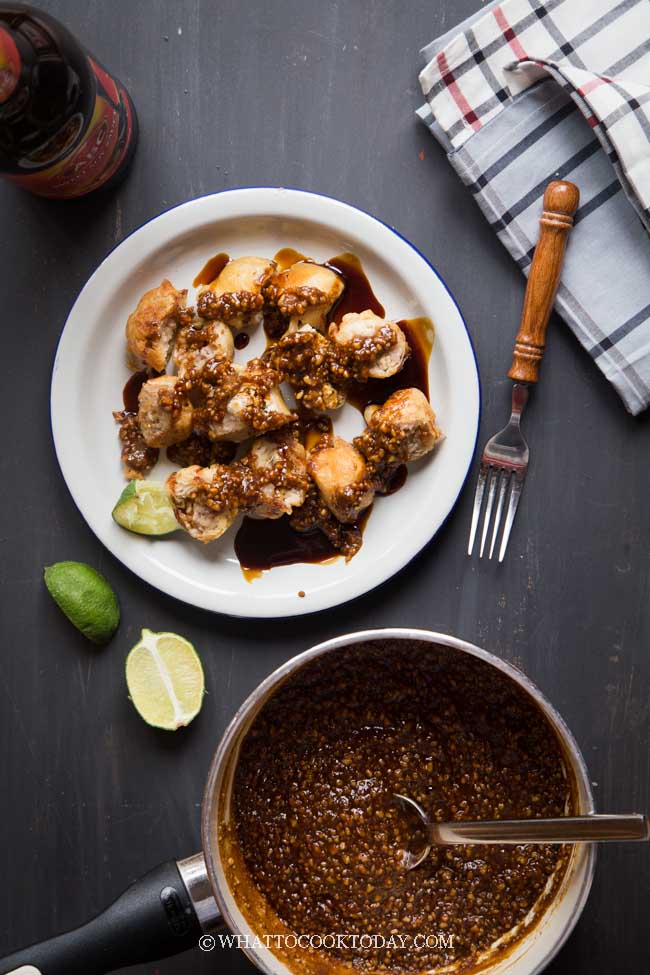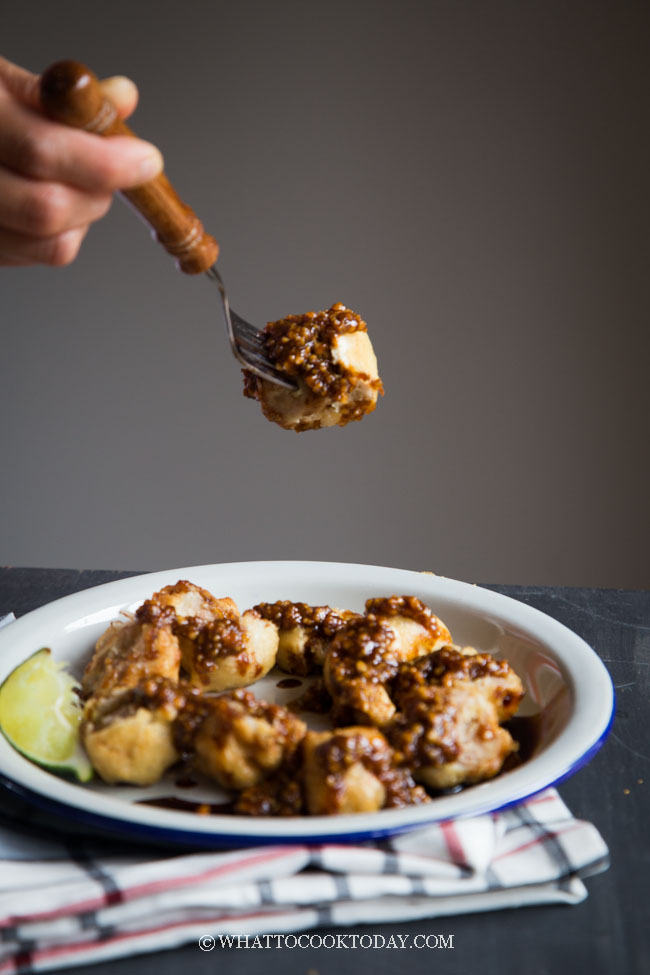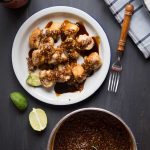 Batagor (Fried Dumplings with Peanut Sauce)
Ingredients
Meat/fish paste:
300

gr

ground chicken meat

or fish paste

100

gr

tapioca flour

1

large

egg

5

cloves

garlic

1

tsp

salt

½

tsp

sugar

¼

tsp

white pepper powder
Instructions
Prepare peanut sauce:
Ground the peanuts and garlic in the food processor. Transfer into a saucepan and add in the rest of the ingredients. Bring to a boil and then lower the heat to let it simmer for another 15 minutes. Let it cool down and can be stored in a jar and kept in the refrigerator for up to 1 week
Prepare the tofu:
Cut the tofu into 8 pieces. Scoop out the middle (as shown in the photo above). Finely chop the tofu that you scoop out so you can mix this with the meat/fish paste later (no waste)
Prepare meat/fish paste:
Place the meat/fish paste, tofu that you scoop out earlier and the rest of the ingredients for meat paste in a large bowl. Mix until the mixture forms a paste and sticky
Adjust the taste of the meat/fish paste:
Bring a small pot of water to a boil. Scoop a small portion of the meat/fish paste and boil in the water until cooked through. Have a taste. Add more salt and/or sugar to your meat/fish paste if necessary
Stuff the tofu and wonton skins:
Scoop the meat/fish paste into the hole you create on the tofu earlier. Make sure you pack the meat in. Place one scoop of meat/fish paste in the middle of the wonton skin and then gather the sides and gently pinch to seal on top. Repeat with the rest
Steaming:
Bring the water in the steamer to a boil. Arrange the tofu and siomay on a plate and steam for the next 20 minutes or until the meat/fish paste is cooked through. Remove from the steamer and let them cool down for at least 15 minutes before deep-frying
Frying:
Preheat enough oil for deep frying. Coat each piece of tofu and siomay with the batter and then fry until crispy and golden brown all over. Remove and place on absorbent paper towel and keep them warm in the oven
Serving:
Cut the fried tofu into smaller pieces. You can leave the siomay whole, or cut them in half too, it's up to you. Topped with the peanut sauce, a drizzle of kecap manis, your favorite Indonesian sambal (like sambal ABC for example), and squeeze of fresh lime juice. Tuck in!