This maple sugar cookies just screams Christmas all over. I love the wonderful aroma of maple sugar in these delicious and fun cookies. Decorated with non-pareil instead of icing (that I usually just scrape off!!)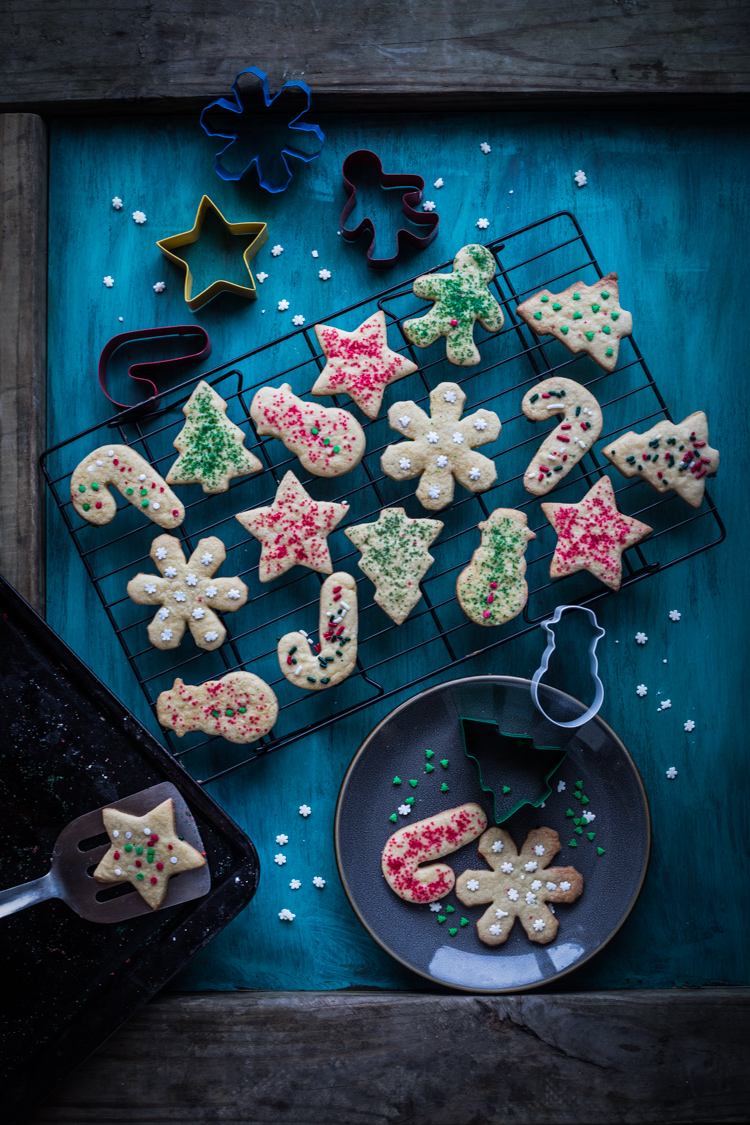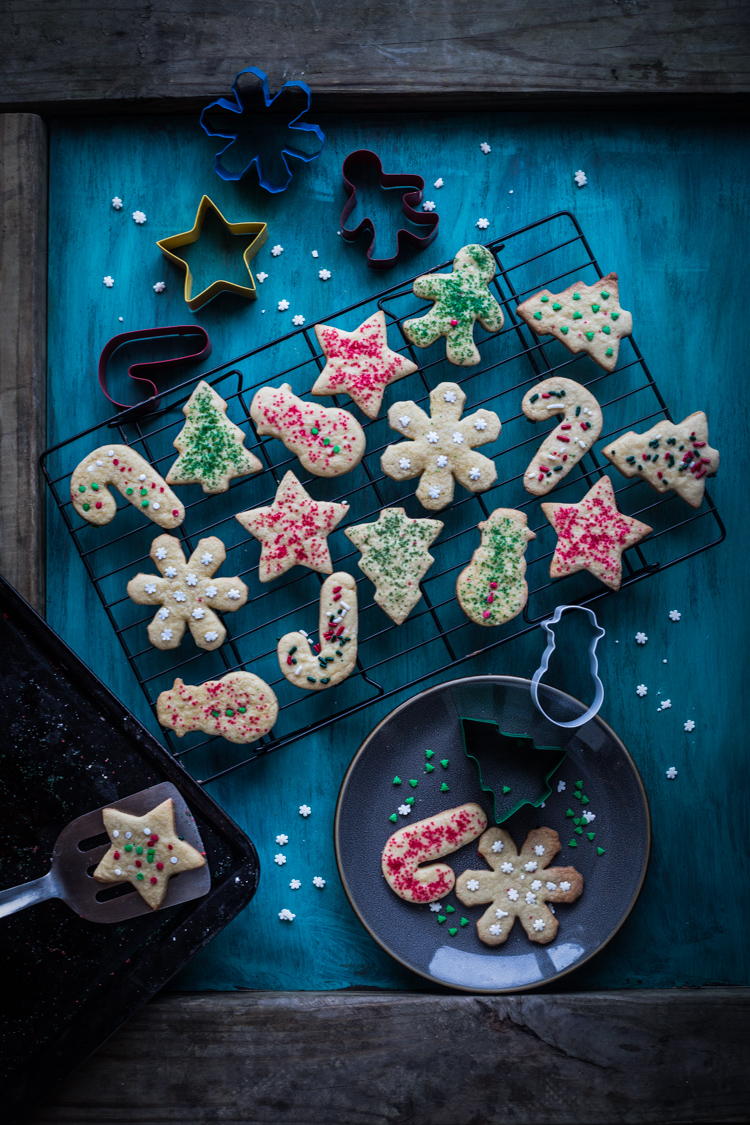 Fiorina: "Mom, am I 6.5 years old yet?"
Me: "You just turned 6 a month ago babe"
Fiorina: "But I want to be 7. Don't you wish to be 7?"
I wish I'm 7! or 5! whichever possible! It's nice to be kids again! How a little kid wish to be a big one and adult like me wish I could reverse few years (at least 10! go away wrinkles!). Why is it when it comes to a woman, it's always about the wrinkles ? Have I seen too many beauty ads about reducing wrinkles, how to make yourself look 10 years younger, how to look like you are in your 20s when you are actually 30 ?
Well, to be honest, I'm not so worried about wrinkles. Really! At least not anymore since I have two kids. I still like to look presentable hopefully when I go out, but I never believe this when my mom told me that our priorities keep changing throughout the life span. Apparently now at this stage of my life, it's the kids.
When they were babies, I longed for them to grow older so they can be more independent and I could have more time for my own. Now they have grown much older and I know this may sound weird, but whenever my daughter has school holiday, I'm sincerely excited! (Am I out of my mind?!?). I can't stop thinking of things I want to do with her (Wait until Summer break is here aye? Then see how sincerely excited I am!)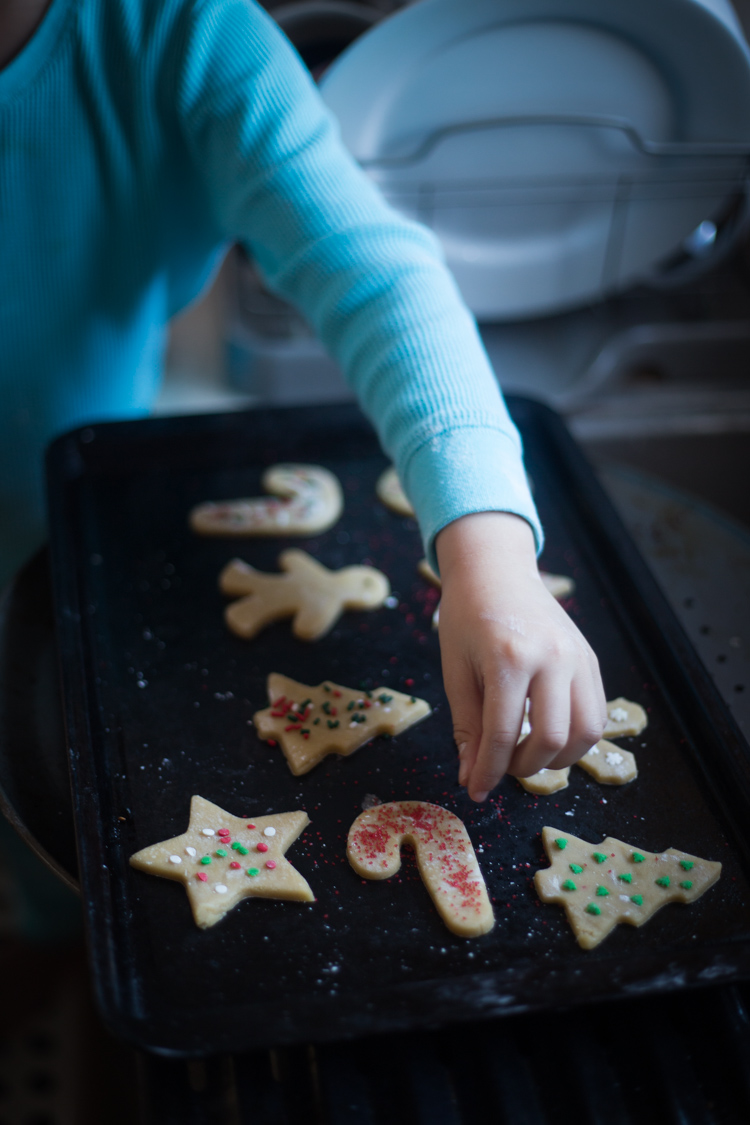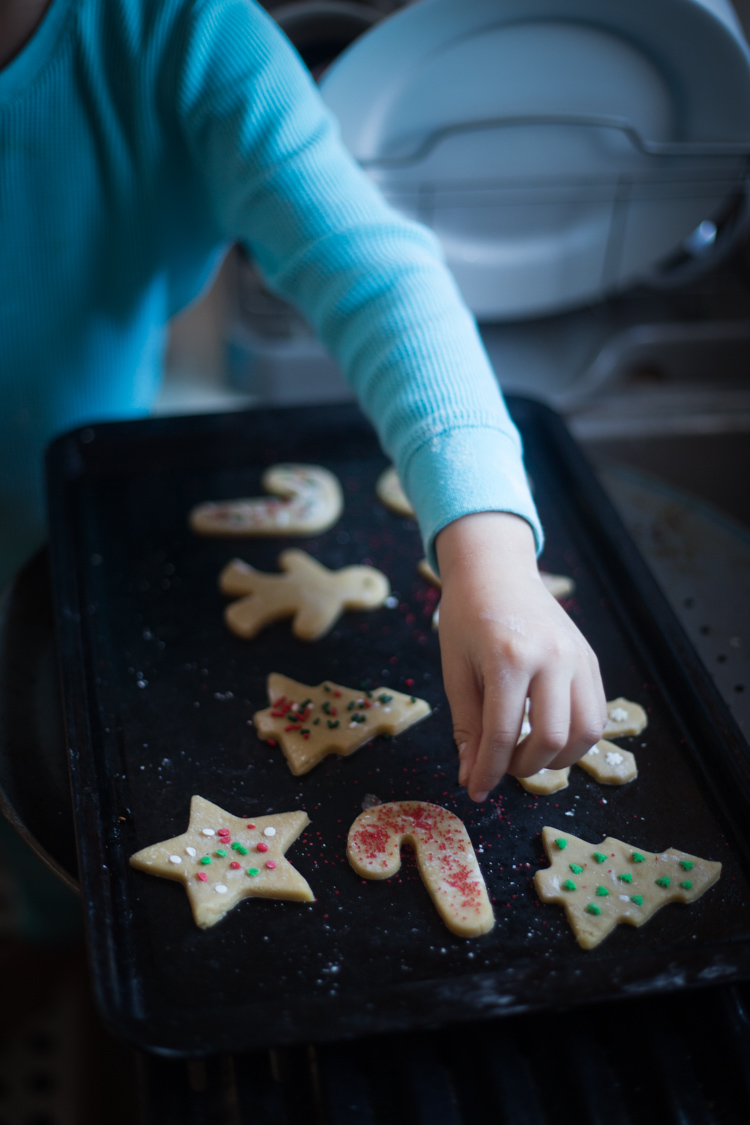 Winter break starts tomorrow. As I was driving and tuning in to the radio station, the guy mentioned about the SING movie would premier on December 21 here. It's like one of those light bulb moments !! Me. Her. Movie theatre. Brilliant ! Iven would be at school in the morning! Perfect mommy daughter moment!
At this stage of my life, I realize that many things that I do (that mainly talking about cooking probably!) is to give the two kiddos some experiences. I hope we are able to give them the experiences and the moments that they would remember and hold on to as they grow up into adults and beyond that! I know I often refer back to my sweet childhood memories. Making these Christmas maple sugar cookies was one of the moments I hope they will remember when it comes to Christmas.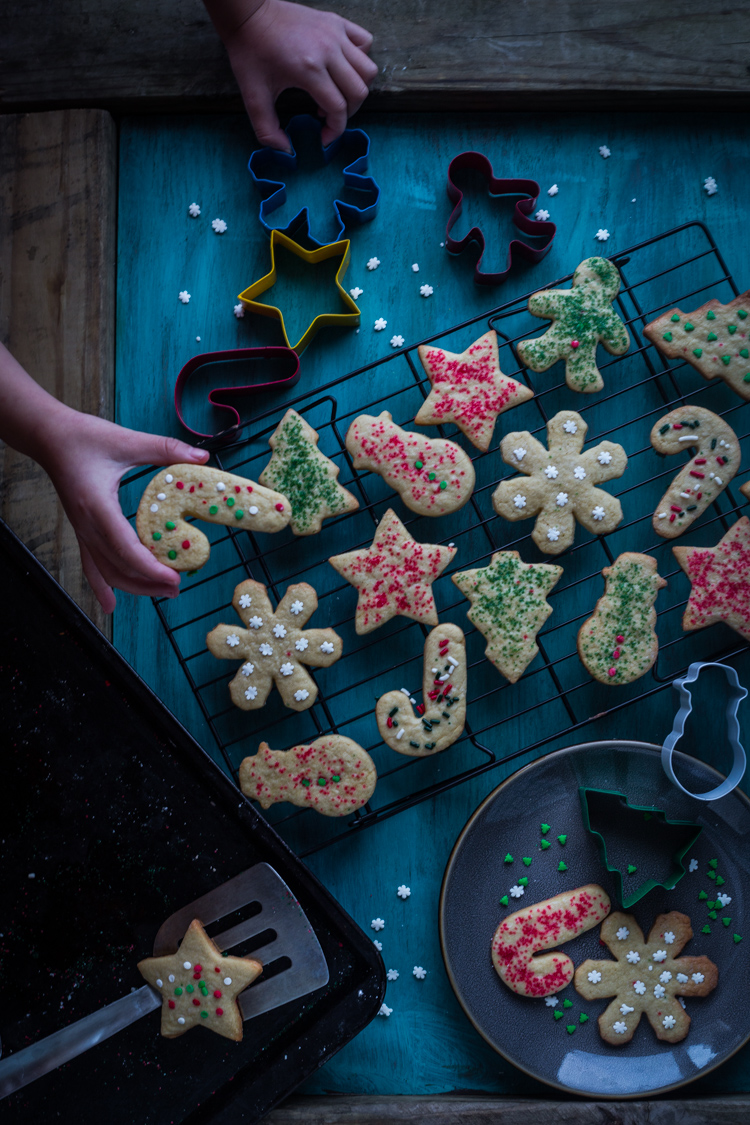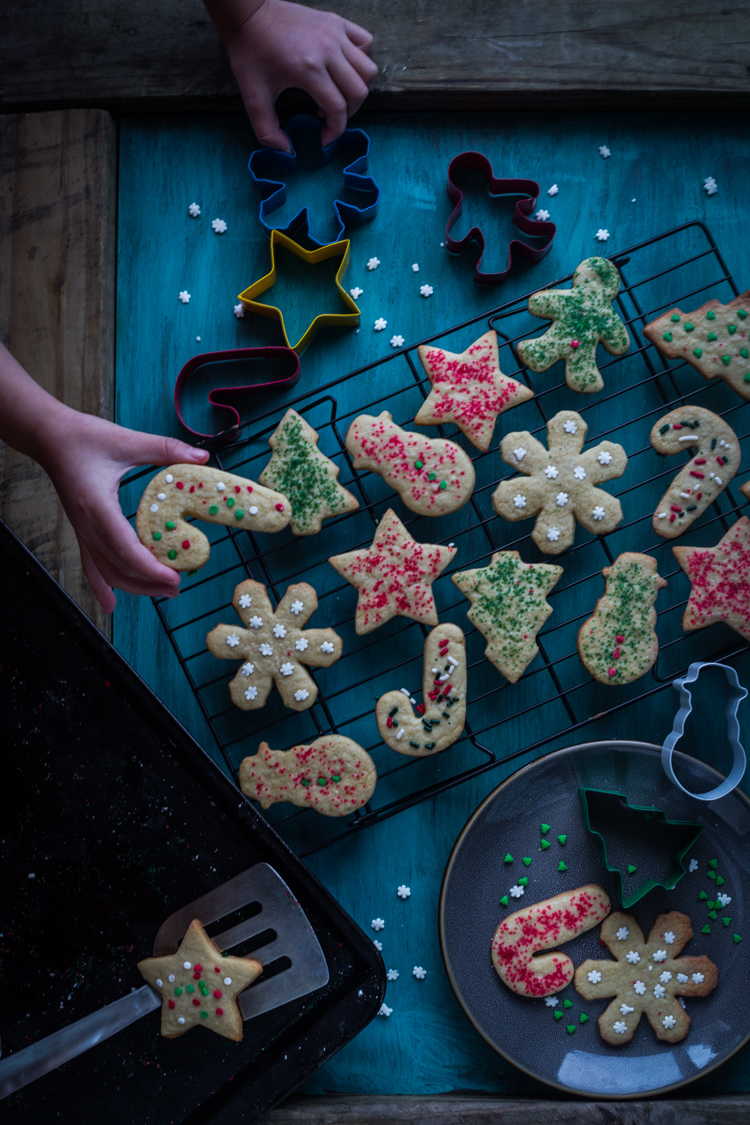 Recipe is adapted from Food Network's December magazine.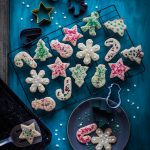 Christmas maple sugar cookies
Ingredients
1 ¼

cups

all-purpose flour

¼

tsp

baking powder

Pinch of salt

6

Tbsp

unsalted butter

½

cup

maple sugar

1

large egg

½

tsp

pure vanilla extract

Confectioner's sugar

for dusting

Colored coarse sugar like gold

red, green, and nonpareils for decorating
Instructions
Softened at room temperature for about 45 minutes before you start making cookies. Place the flour, baking powder, and salt in a medium mixing bowl. Place the softened butter and maple syrup in a large bowl of stand mixer or regular mixer. Cream on high speed until fluffy for about 4 minutes. Add in egg and vanilla and continue beating until just combined. Reduce the speed to low and gradually add in the flour mixture and beat until just combined

Transfer the dough to a sheet of plastic wrap and flatten into a disk shape. Wrap them up and refrigerate for at least 1 hour. I left mine overnight in the fridge

When ready to bake the cookies, remove the cookies from the fridge and let it sit at room temperature for about 10 minutes to soften a little bit. Preheat oven to 350 F and position rack in the upper third of the oven

Divide the dough into 3. Work with one dough at a time, roll out the dough on a surface lightly dusted with some confectioner's sugar and roll it into about 1/4-inch thick (I like my sugar cookies thick and soft instead of crispy, so you can roll it thinner if you like it crispy). Use cookie cutters to cut it out into different shapes. Arrange on an ungreased baking sheets. Sprinkle with some sugar and/or nonpareils and refrigerate them for 15 minutes (this will prevent the cookies from spreading out too much and to hold their cut-out shapes)

I gather all the cut-out bits here and there and roll it out again and I manage to make few more cookies from that. Bake in the oven for about 13-16 minutes. The bottom should be just lightly brown. Let them cool completely on the baking sheets
I love decorating sugar cookies, but over the years, I've kinda grown tired of eating (or scraping off) the sweet icing. So, I love these Christmas maple sugar cookies, because they feel "lighter" without the layers of the sweet icing!
We had so much fun watching SING movie. Have you watched it yet ? Love all the songs. It's a feel-good movie just perfect for the season. I wish you all a happy Merry Christmas if you celebrate it and happy holidays to all of you. I'll be back after Christmas 😉