Young jackfruit stew (Gudeg) is traditional Javanese stew where young jackfruit is stewed in spices and herbs and usually characterized by its sweet taste and its dark brown color from teak leaves.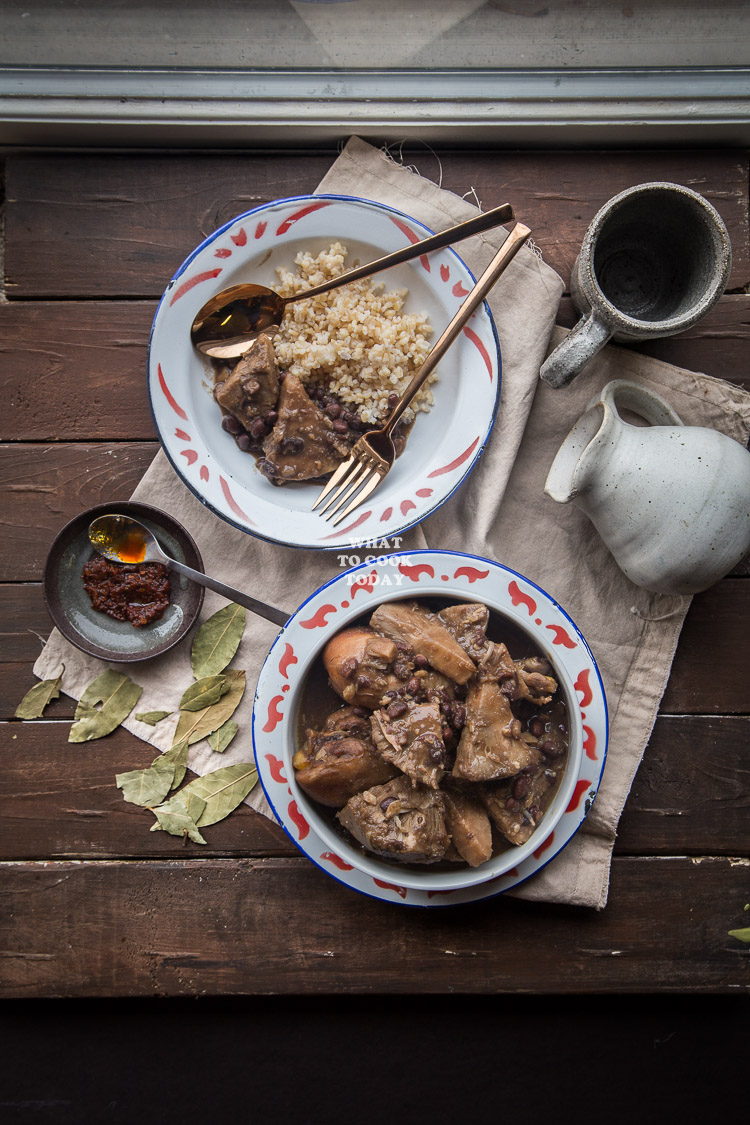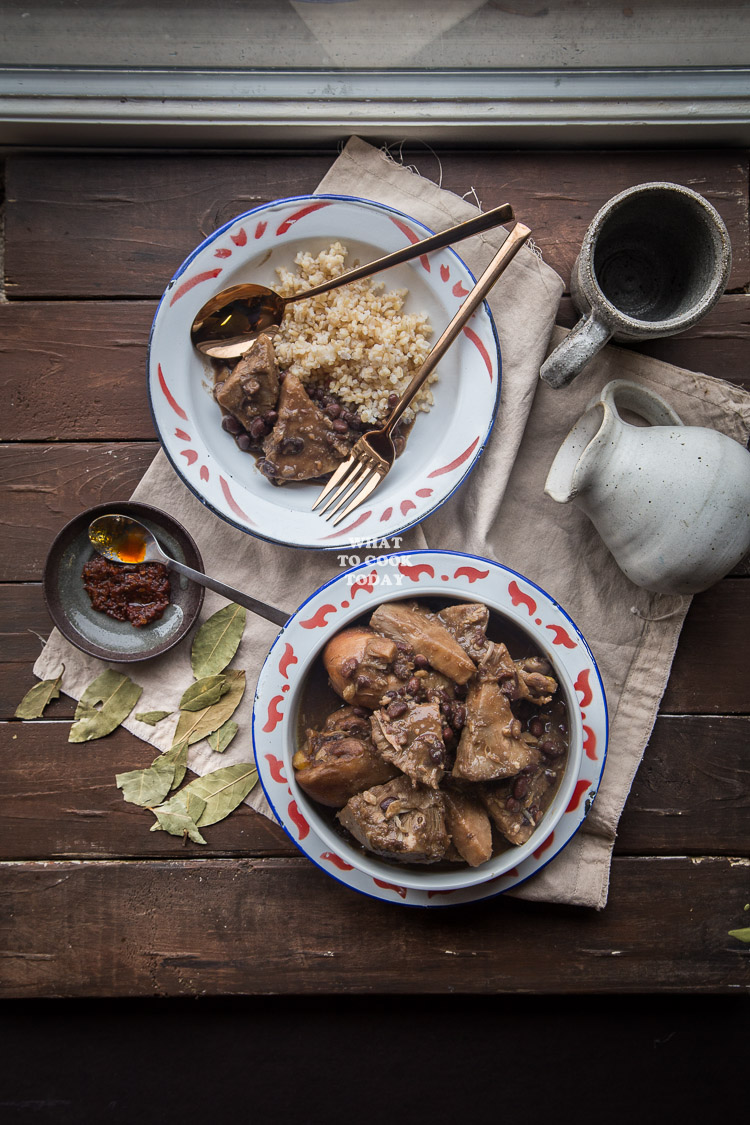 Gudeg Yogya is traditional Indonesian dish from the city of Yogyakarta in Central Java island. I had this dish once a long long time ago and never thought about it until I saw the recipe in The Indonesian Kitchen by Sri Owen. I decided to give it a try with some modification by adding chicken and red beans.
Gudeg is Javanese dish made with young green jackfruit (sayur nangka) cooked in coconut milk, spices, chicken/meat and hard-boiled eggs. Finding a fresh young green jackfruit here is quite impossible. So, I used canned green jackfruit, which works perfectly fine. Young green jackfruit is very common ingredient used in Indonesian kitchen.
In Indonesia, gudeg is prepared by using teak leaves that contribute to its dark brown color. I do not have any teak leaves here and so I just make a substitution with black tea.
Gudeg / Young Jack fruit Stew
Ingredients
1

Tbsp

cooking oil

4

bay leaves (daun salam)

4

pieces of bone-in chicken thighs/drumstick

1 ½

lb

canned green jack fruit

½

cup

red beans (soaked for 4 hours)

optional

6

cups coconut milk

1

black tea tea bag

50

gr

Palm sugar or dark brown sugar

Pinch of salt

4

hard-boiled eggs
Ground spices
4

garlic cloves

peeled and finely chopped

1

tsp

coriander seeds

8

candlenuts

closest substitution is macademia nuts, or 10 blanched almonds, chopped

3

shallots

1

inch

ginger

2

inch

galangal
Instructions
Place all the ingredients for ground spices in a food processor and process into a paste. Add a little bit of water if needed to get it going

Preheat a large pot or dutch oven with cooking oil. Add the ground spices and bay leaves and saute until fragrant, about 5 minutes. Add the chicken, jackfruit, red beans and stir to mix. Pour in the coconut milk, tea bag, salt, and brown sugar. Bring it to a boil and then lower the heat and cover to let it cook for the next 1 hour. Give it a stir every now and then. Uncover and then add in the hard-boiled eggs and let it cook again for another hour or so until the jackfruit is soft to the point where you can easily shred it with a fork. The beans should be soft and chicken meat is almost falling off the bones. The liquid should be almost all absorbed at this point and the eggs are nicely tinted with brown color

Serve with rice and sambal on the side