Smoked salmon along with vermicelli noodles, vegetables and herbs are wrapped in Vietnamese rice paper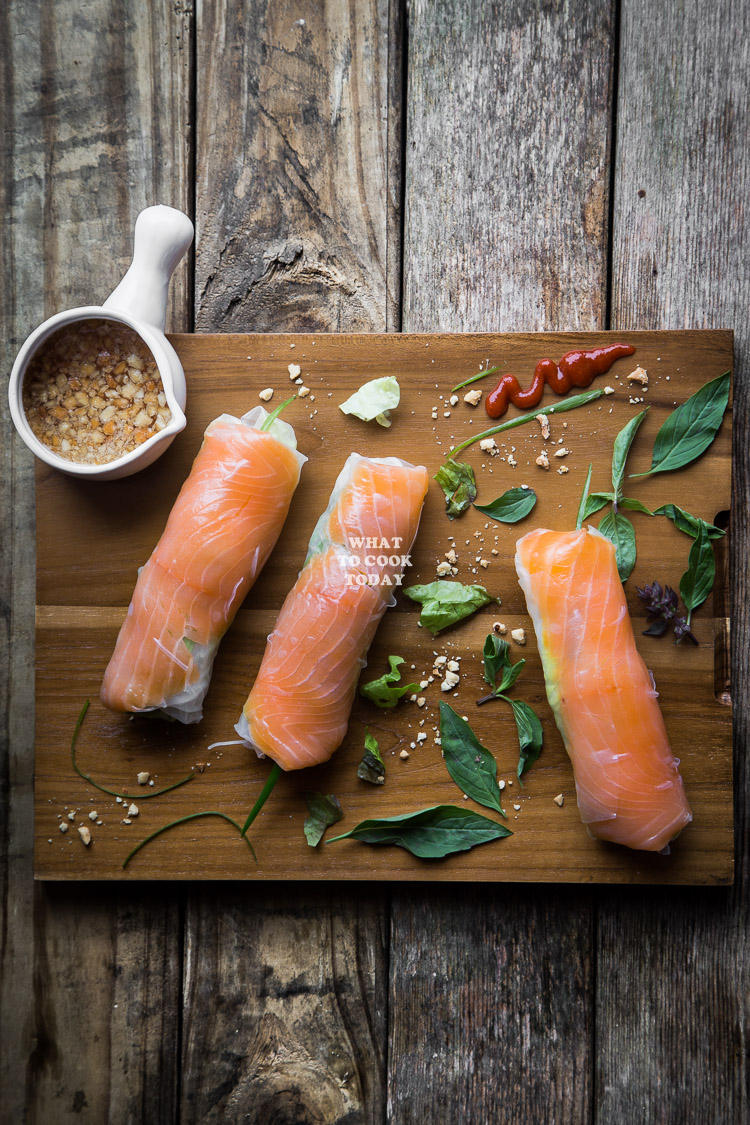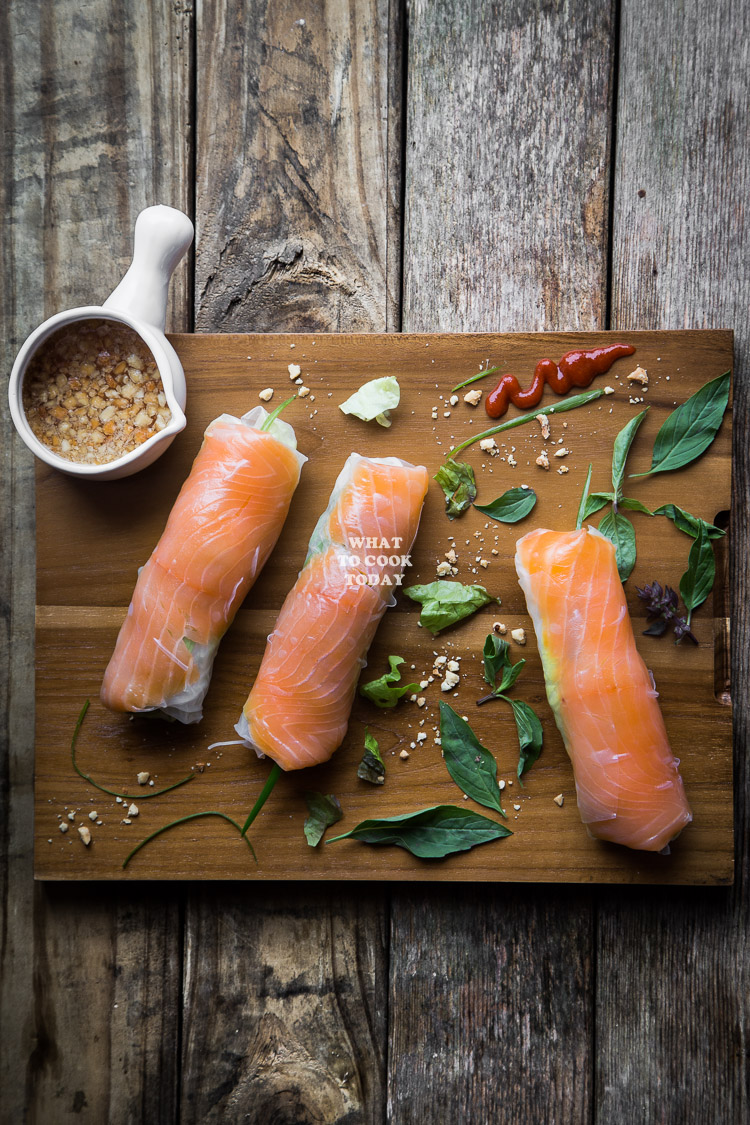 I think I've mentioned somewhere before in my post long time ago that I never really cared for cooked salmon, though I would eat it because I considered myself a "fish" person. I, however, love raw salmon and smoked salmon. I had plenty of Vietnamese banh thrang (rice rolls) but I didn't have all the ingredients needed to assemble some goi cuon.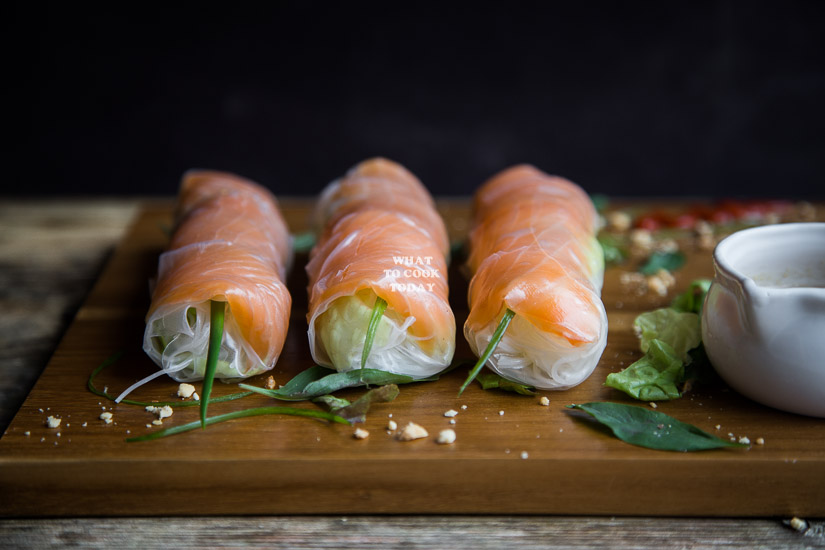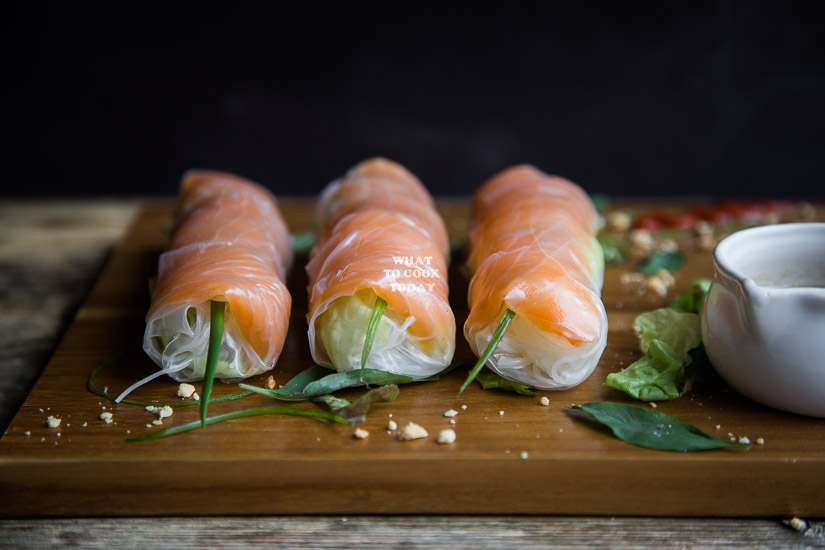 But I had been stocking up on smoked salmon from Aldi lately and put the two together I was beyond happy. I'm always a big fan of Vietnamese fresh spring rolls anyways. So refreshing and bursting with flavor when you dip in the dipping sauce!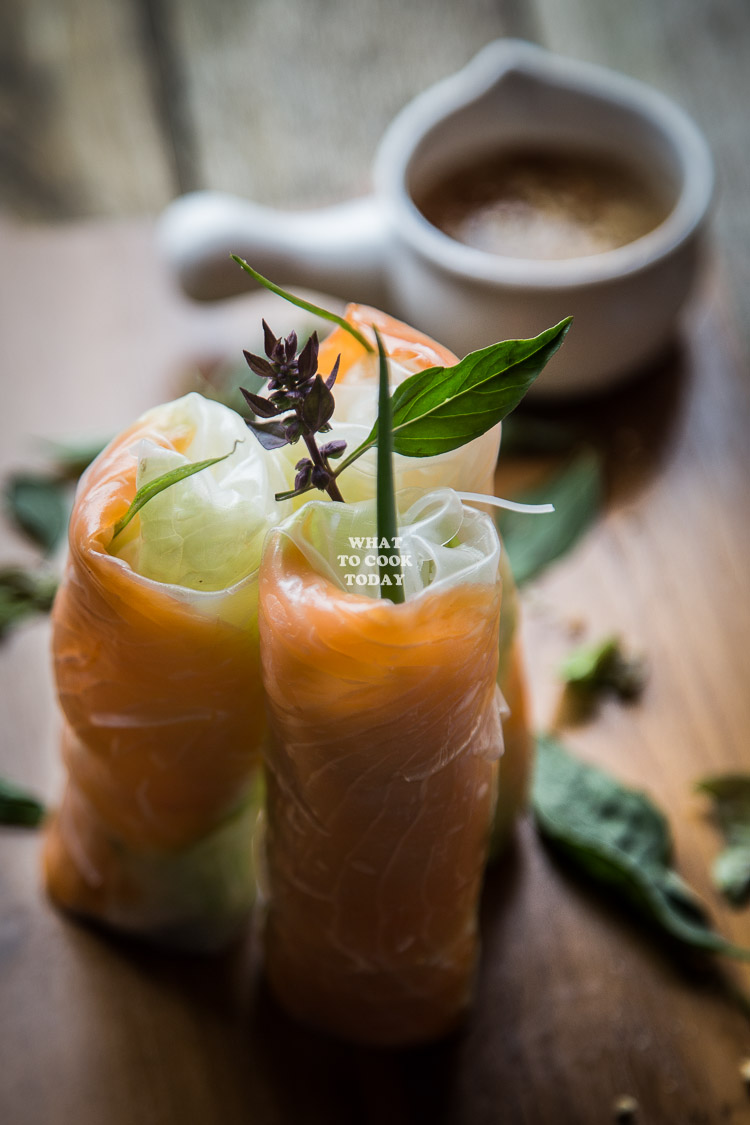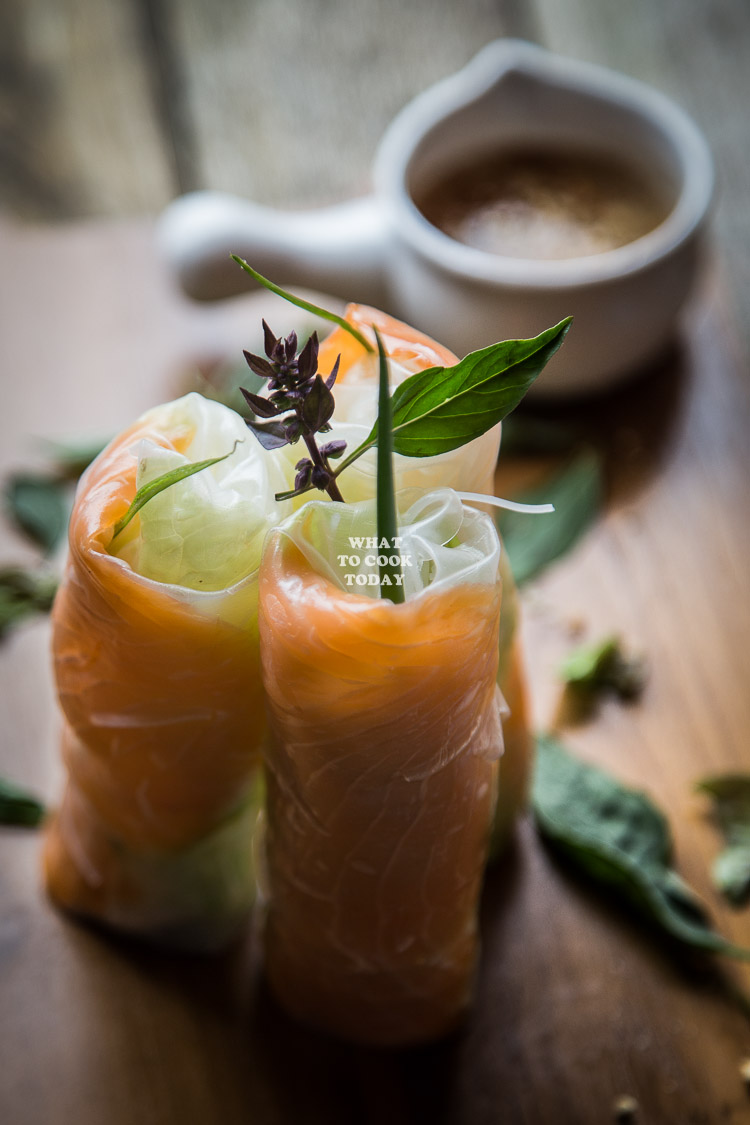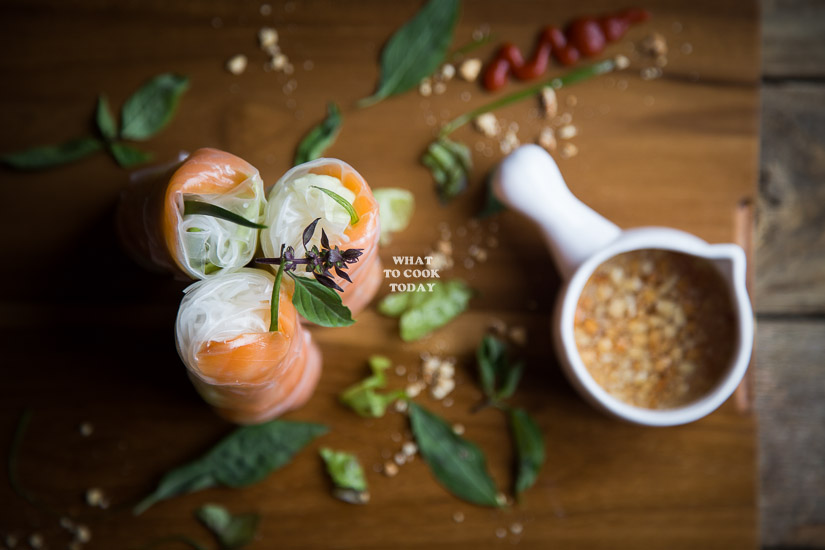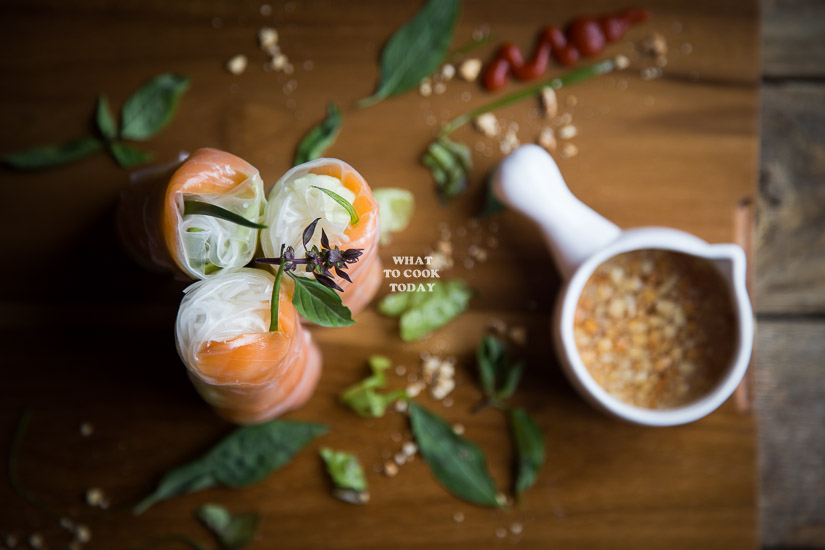 Smoked Salmon Fresh Spring Rolls
Ingredients
4 to 6 oz of slices of smoked salmon

8 to 10 oz dried vermicelli noodles

12

8-inch rice papers

12

lettuce leaves

3-4 stalks of chives

cut into 12 thin slivers

Small bunch of fresh basil leaves

Small bunch of fresh mint leaves
Dipping Sauce:
¼

cup

fish sauce

¼

cup

warm water

Juice of 1/2 lime

2

Tbsp

or more of sugar

1

small clove garlic

minced

1

Tbsp

chopped roasted peanuts
Instructions
Mix all the ingredients for dipping sauce together and stir until the sugar dissolves. It can be kept in the refrigerator for up to 1 week max

Bring the water back to a boil. Drop in the soaked vermicelli, cook for 2 minutes, or until soft, and drain. Refresh with cold water, drain, and set aside

Place a large bowl of warm water by your work area. Moisten a tea towel or cotton cloth thoroughly with water and lay it flat on the work surface. I didn't do this, but it is actually easier if you have a damp towel underneath as the rice paper won't be sticking to the plate. Working with 1 rice paper at a time, immerse the rice paper in the water. It will soften in less than 30 seconds. Lift it out and place it flat on the wet cloth

Lay 1 piece of fresh lettuce, basil, and mints on the lower portion of the wrap. Place a small handful of noodles on top of the lettuce, spreading them in a line across the lettuce. Place 1 slice of smoked salmon next to the lettuce. Fold both sides up. Place 1 sliver of chive in the middle then fold the bottom portion of the wrapper up and continue to roll up and gently tuck in as you roll up so that the roll is tight and nice

Cover with a damp cloth or with plastic wrap, then repeat with the remaining rolls. Serve immediately, or set aside for up to 2 hours, covered with the damp cloth and plastic wrap to prevent the wrappers from drying out at room temperature. Serve on a platter or on individual plates, whole or cut crosswise in half

Use a small spoon to drizzle on the sauce as you eat mouthful by mouthful