Ketan Serundeng (Sticky rice with savory coconut flakes)-Coconut flavored sticky rice topped with savory and aromatic coconut flakes. Can be made with pressure cooker too.
I have many people told me that cooking Indonesian dishes is pretty complicated. I can see why they say so. It's mainly because of the spices and herbs. Some are easy to find, some I just can't find here. But if you cook it enough (or at least look at the ingredient list), you will see most of the commonly used herbs and spices are: kaffir lime leaves, bay leaves, turmeric roots and leaves, lemongrass, coriander seeds, galangal, tamarind, pandan leaves, red or green chili. I find that these days they are easier to find compare to 5 years ago. Some of them I can easily find at non-Asian grocery stores.
Being an Indonesian, I can't say that I've tasted all the food across the archipelago. I haven't. In fact many of them I haven't gotten a chance to try. It's a shame that I haven't had a chance to travel to many of the other islands. But some of the food from the other islands are being sold and cooked at my hometown too. Ketan serundeng is one of them. Ketan means sticky rice in Indonesia. Serundeng usually refers to grated coconut flakes cooked in herbs and spices until it's dry and flakey. We love to sprinkle it on rice and rice cakes (lontong). It's a must-have for my mom whenever she has lontong sayur. But I know they are also used in soup, and meat dishes. I love the savory and slightly sweet combination of serundeng top on the sticky rice. It's a popular breakfast or snacks in Indonesia.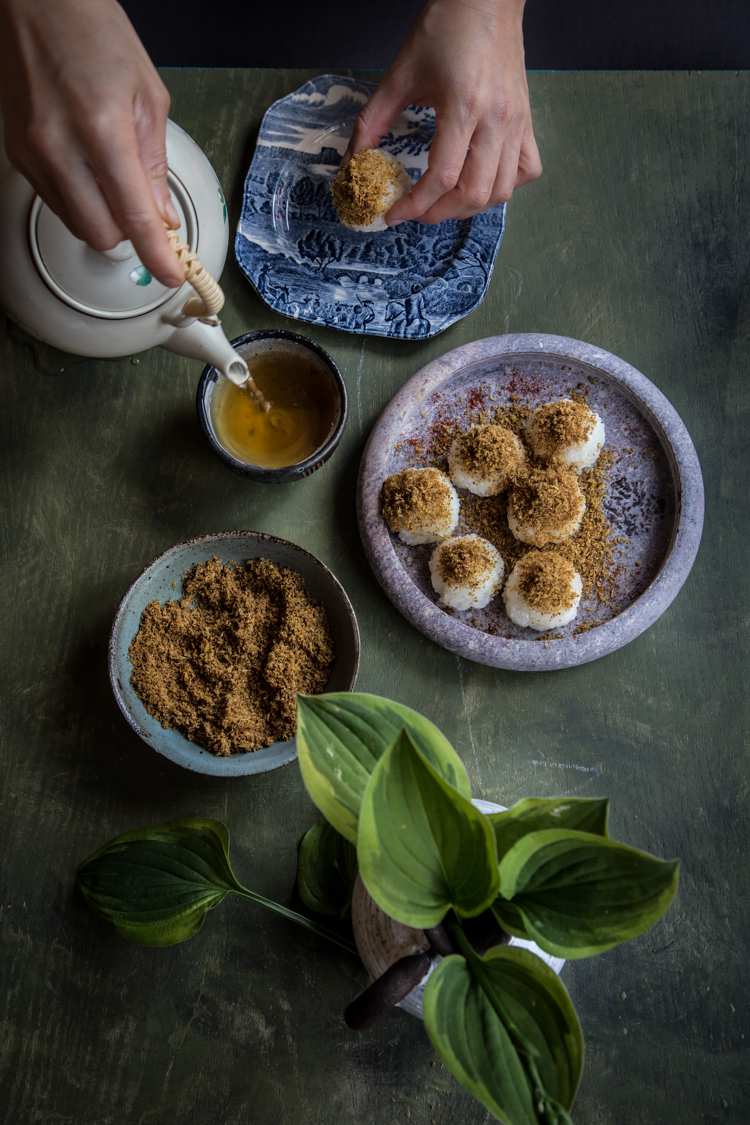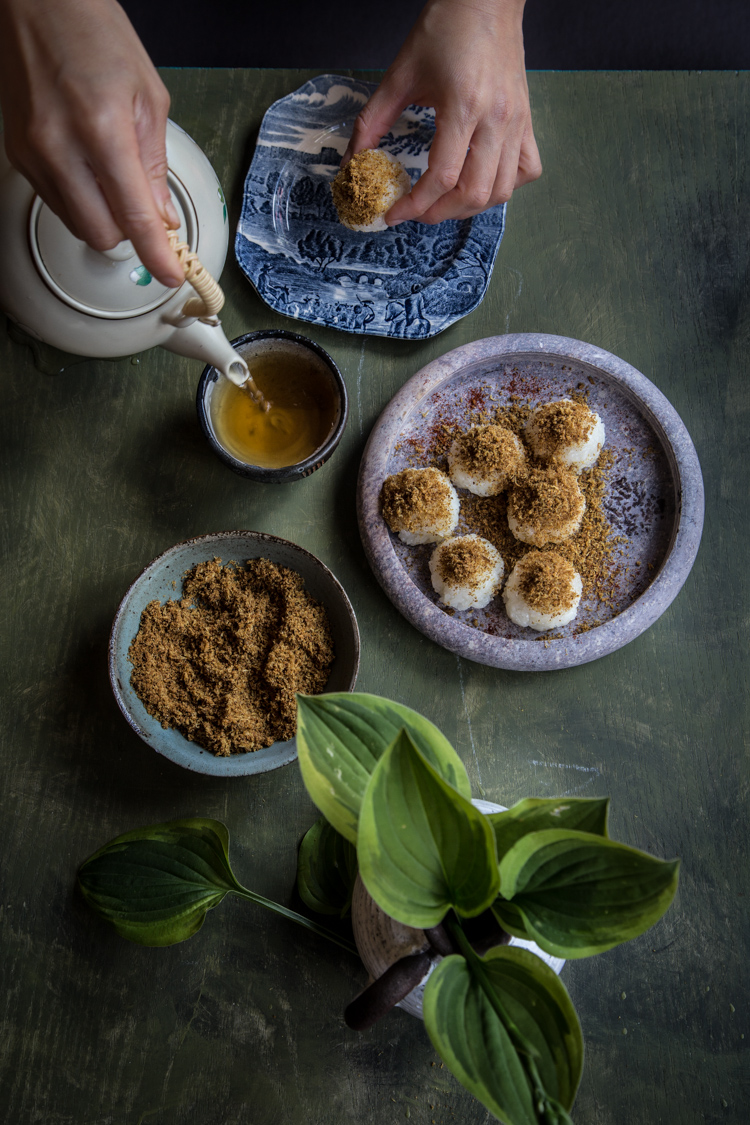 Ketan Serundeng (Sticky rice with savory coconut flakes)
Ingredients
300

gr

glutinous rice / sticky rice

soak for at least 4 hours if cooking on the stove

150

ml

water

225

ml

coconut milk

1

pandan leaf

knotted

Pinch of salt
Serundeng (savory coconut flakes)
300

gr

grated unsweetened coconut

see notes

1

kaffir lime leaf

1-

inch

galangal

bruised

1

Tbsp

coconut sugar

or use brown sugar
Instructions
You can prepare the coconut flakes few days before if you like:
You can use fresh grated coconut or if you can't find one, you can buy frozen dessicated coconut

Mix the grated coconut with ground spices and stir to mix evenly

Preheat a large skillet without any oil over low heat. Add in the coconut mixture, bay leaves, lime leaf, galangal and stir fry until the coconut is really dry and crispy and sprinkle in the coconut sugar while stirring. This may take a while and remember to do this over low heat or you are risking burning the coconut before it's dry. Once it's completely dry, crispy, and golden brown, remove from the heat and store in air-tight container at room temperature when it's completely cool
Cooking the sticky rice (on the stove):
Drain off water after soaking the rice. Place the glutinous rice in a steamer and steam for about 20 minutes. The rice won't be fully cooked at this point

Meanwhile, place the coconut milk, pandan leaves, and pinch of salt in a small saucepan. Bring to a gentle simmer and continue to stir. You don't want it to be rolling boil as the coconut milk will turn foamy. Remove from the heat. Pour this milk to the steamed rice and stir to mix thoroughly. Bring the steamer back on high heat and steam for another 30 minutes. The rice should be cooked through, soft (but not mushy) and sticky at this point
Cooking with pressure cooker (Instant pot):
You don't need to soak the rice if using a pressure cooker. Put the rice, pandan leaf, salt, water, and coconut milk in a dish that will fit into your pressure cooker. Stir to mix and make sure the rice submerged in the liquid

Pour 2 cups of water in the inner pot of instant pot. Place trivet in and set the dish on top of the trivet. Close the lid and press "pressure cooker" then "high pressure". Set timer to 30 minutes and then wait 10 minutes to release pressure
Assembling:
When the rice is cooled enough to handle, shape them into about 2-inch size balls

Scoop about 1-2 tsp of serundeng and place on top of the sticky rice balls.
Notes
If you can't find grated coconuts, you can use desiccated coconuts. Use 150 gr of desiccated coconuts and mix with 150 ml of coconut milk. Desiccated coconuts are dry and so they need to be rehydrated.