Kue Nagasari is made with rice flour and coconut milk batter with slices of banana wrapped in banana leaves and then steamed. These kue are favorites among many locals.
I can't make Indonesian food without making this kue nagasari. It is one of my favorite snacks as a kid. My mom made these so often. One of the things I did whenever I came back from school was to open up the fridge to see what I can snack on. I often found kue nagasari there. At our house, we call it pisang kue (loosely translated as banana cake)
Nagasari has that pudding like texture or what my daughter describes it as soft and "Jiggly". Though it's not as jiggly as jello 😉 It is soft and somewhat bouncy.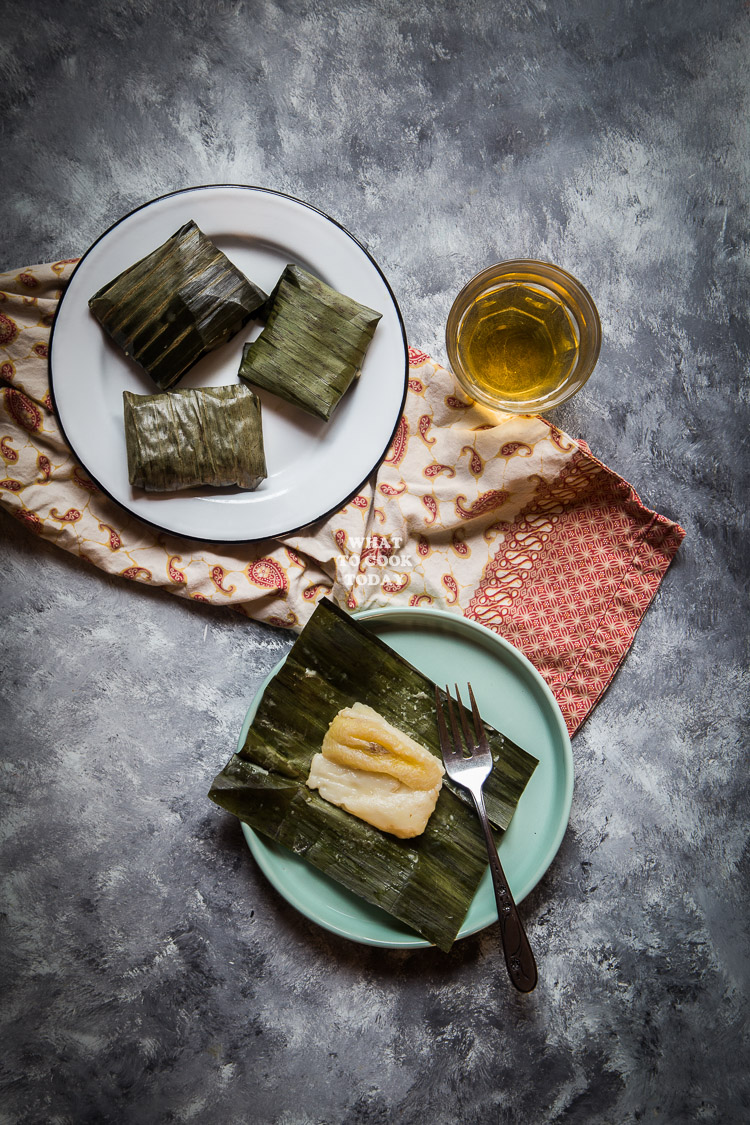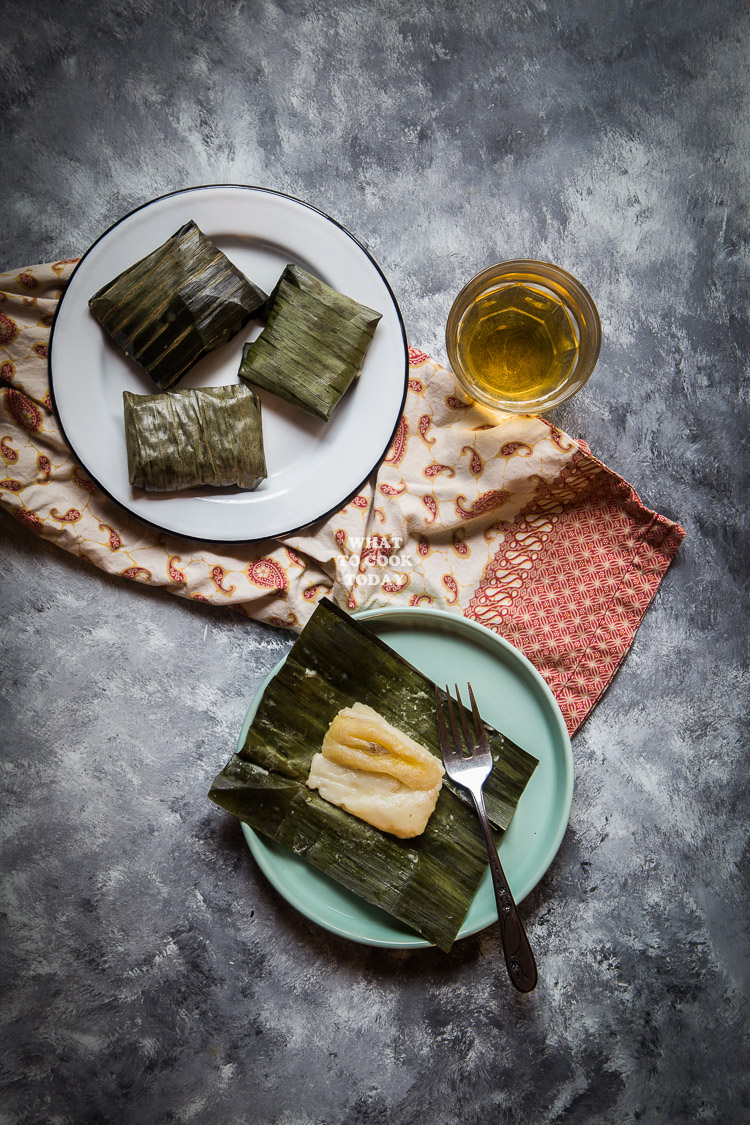 Kue Nagasari (Indonesian Rice Flour Cake with Banana)
Ingredients
1

large

very ripe banana

You can use pisang raja, saba bananas, or plantains
For wrapping:
Banana leaves for wrapping
Instructions
Peel the banana and slice about 1/2-inch thickness at an angle. Set aside. Cut out about 10 pieces of 6 x 6 inch square of banana leaves.

Some banana leaves are thick and rigid, you may need to boil it briefly in a hot water for 1 minute or so until it's soft and pliable. It they are manageable without boiling, just wipe it clean with damp cloth on both sides

Banana leaves for wrapping

Place all ingredients for batter in a saucepan and whisk until no lumps

100 gr rice flour,

40 gr tapioca flour,

500 ml coconut milk,

80 gr sugar,

1/4 tsp salt,

1 tsp vanilla extract

Put the saucepan on the stove on medium-low heat, turn on the heat and keep whisking. It may seem like nothing happens for the first 5 minutes, but keep whisking and you will start seeing some "curds". Keep whisking and the batter will continue to get very thick
Steaming:
Get your steamer ready by bringing water to a boil. Spread about 2 Tbsp of the batter in the middle of the leaves. Place one slice or two of bananas on top and fold the two sides up continue with folding the other two sides down, as if you are wrapping a parcel. Steam the nagasari for about 8-10 minutes over medium heat. This cake can be served warm, at room temperature, or after chilled in the fridge
Nutrition
Nutrition Facts
Kue Nagasari (Indonesian Rice Flour Cake with Banana)
Amount per Serving
% Daily Value*
* Percent Daily Values are based on a 2000 calorie diet.