Your Thanksgiving leftover turkey gets a serious makeover into this easy yet delicious miso ginger coconut noodle soup. You will thank yourself for making this.
And so I continue this second post of using up the leftover big bird (a.k.a Thanksgiving turkey) that was the center of the Thanksgiving celebration. The leftover can still BE the center of the attention though I think! 😉 Noodle soup is part of me (and my husband). I'm born to slurp this sucker for real! My mom told me before that she thought she ate more noodles than rice in her entire natural life so far. Well mom, I think we are in the same boat!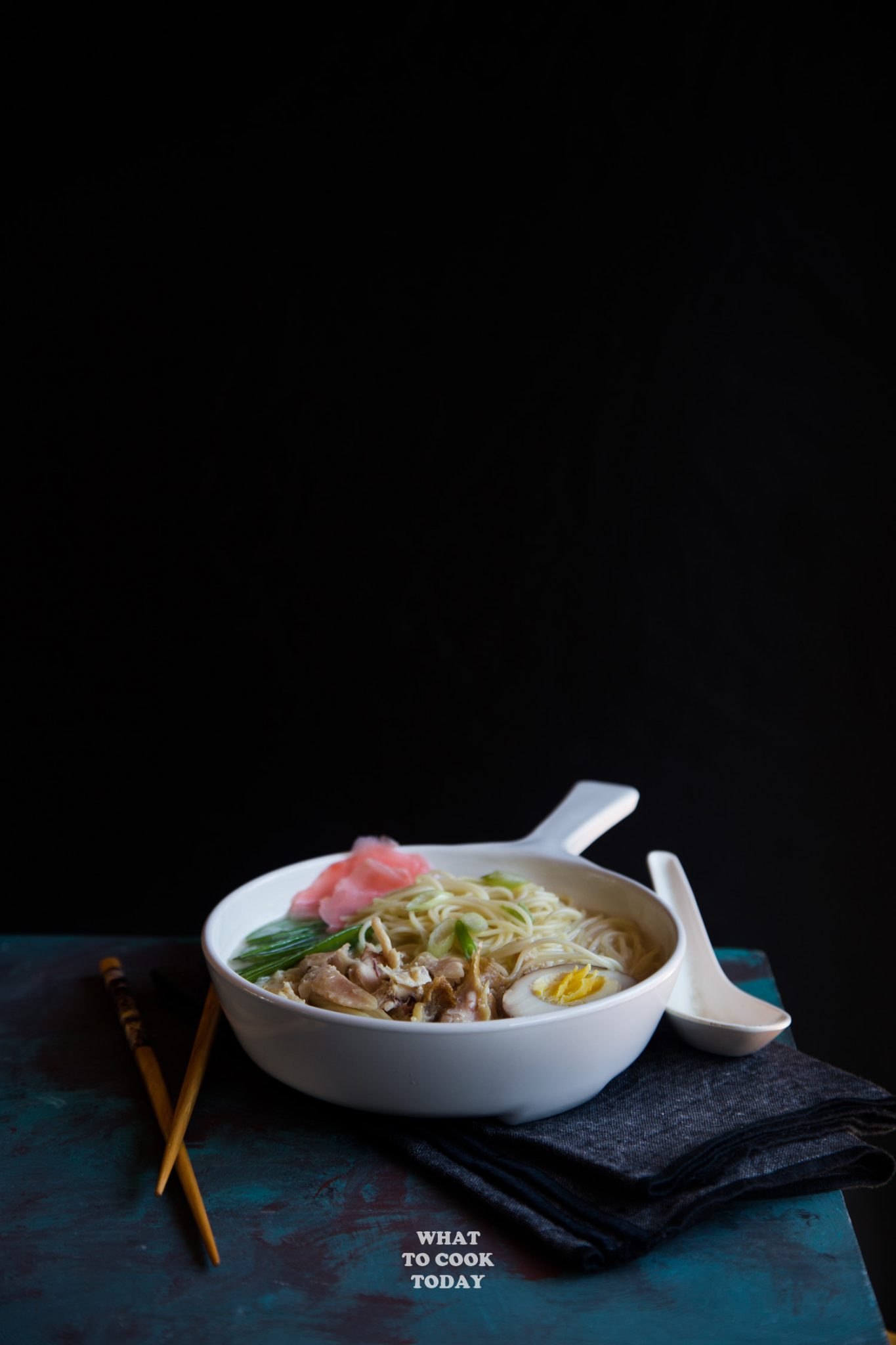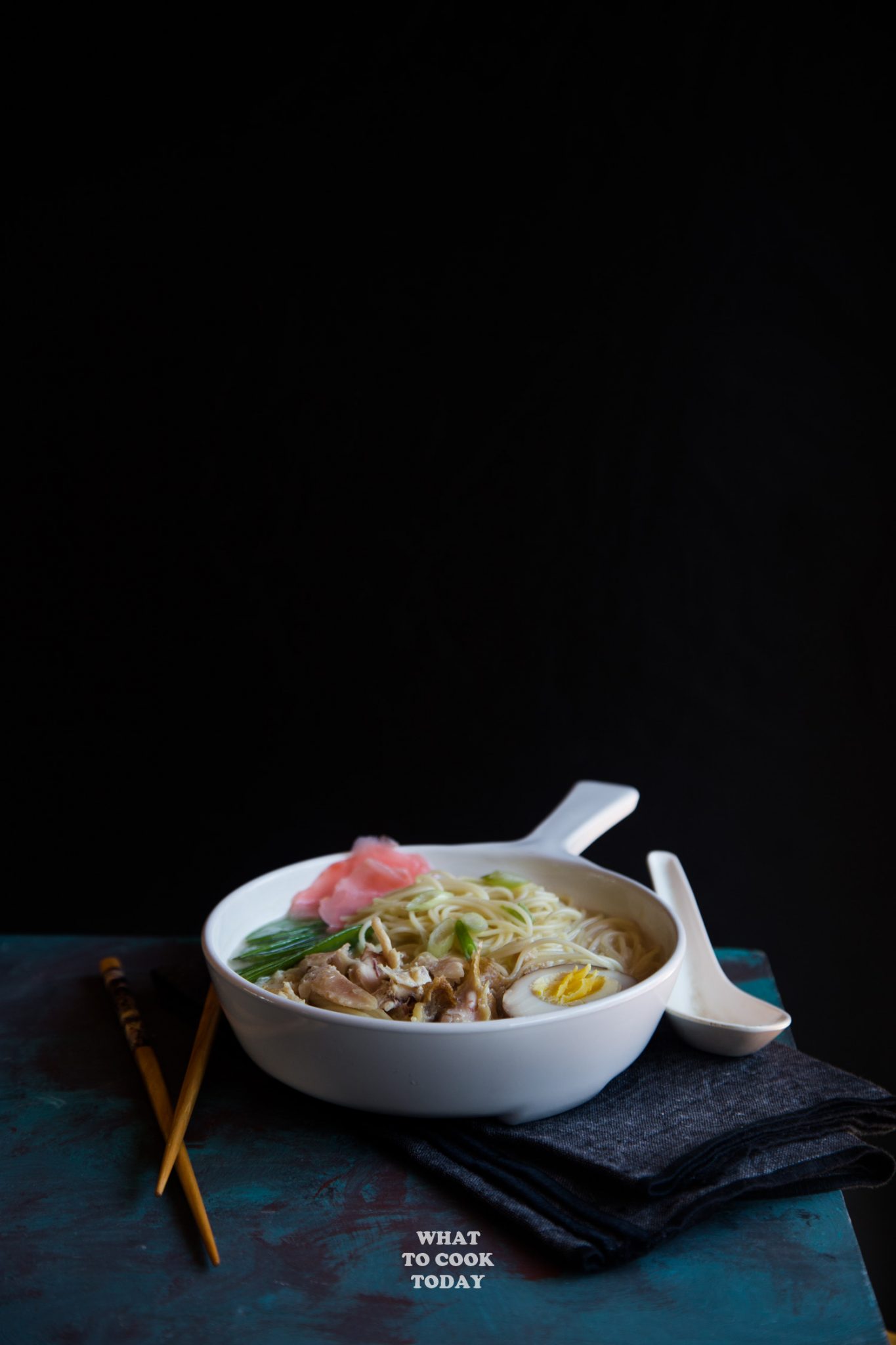 In Indonesia, it's either rain or shine. The temperature averages about 80s to 90s all year long. Humidity is unreal! A loaf of bread will get moldy sitting on the counter in a matter of 2 days! Mom was appalled that I kept our bread on the countertop! I told her we actually need a humidifier in winter time. Despite the steamy sweaty weather, people do not stop eating noodle soup there. One hand wiping that sweat away while the other is busy picking up noodles with chopsticks and slurping at the same time. That's the common scene and one that I'm missing especially when I was just told that the first snowfall of the season will be tomorrow (I do not tell the kids yet because they love it and I don't!)
So, it's only right that I create some sort of noodle soup with the leftover turkey. I always have miso paste and coconut milk in stock. Putting the three together and here you go. My husband loved this miso ginger coconut noodle soup, especially the broth! It's smooth and creamy but still light and comforting. The aroma of ginger and the hint of sweetness from the miso and coconut milk are just on point!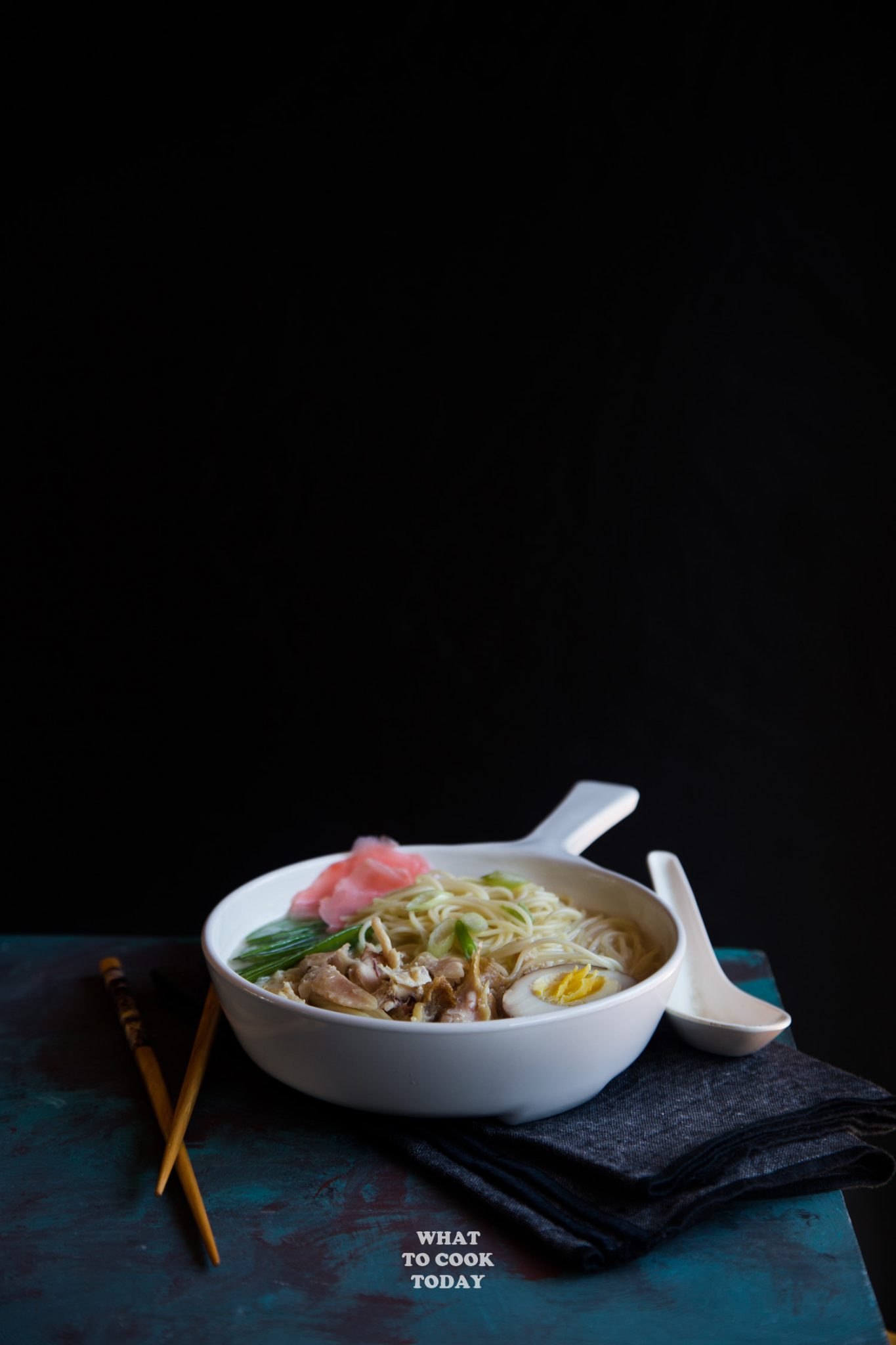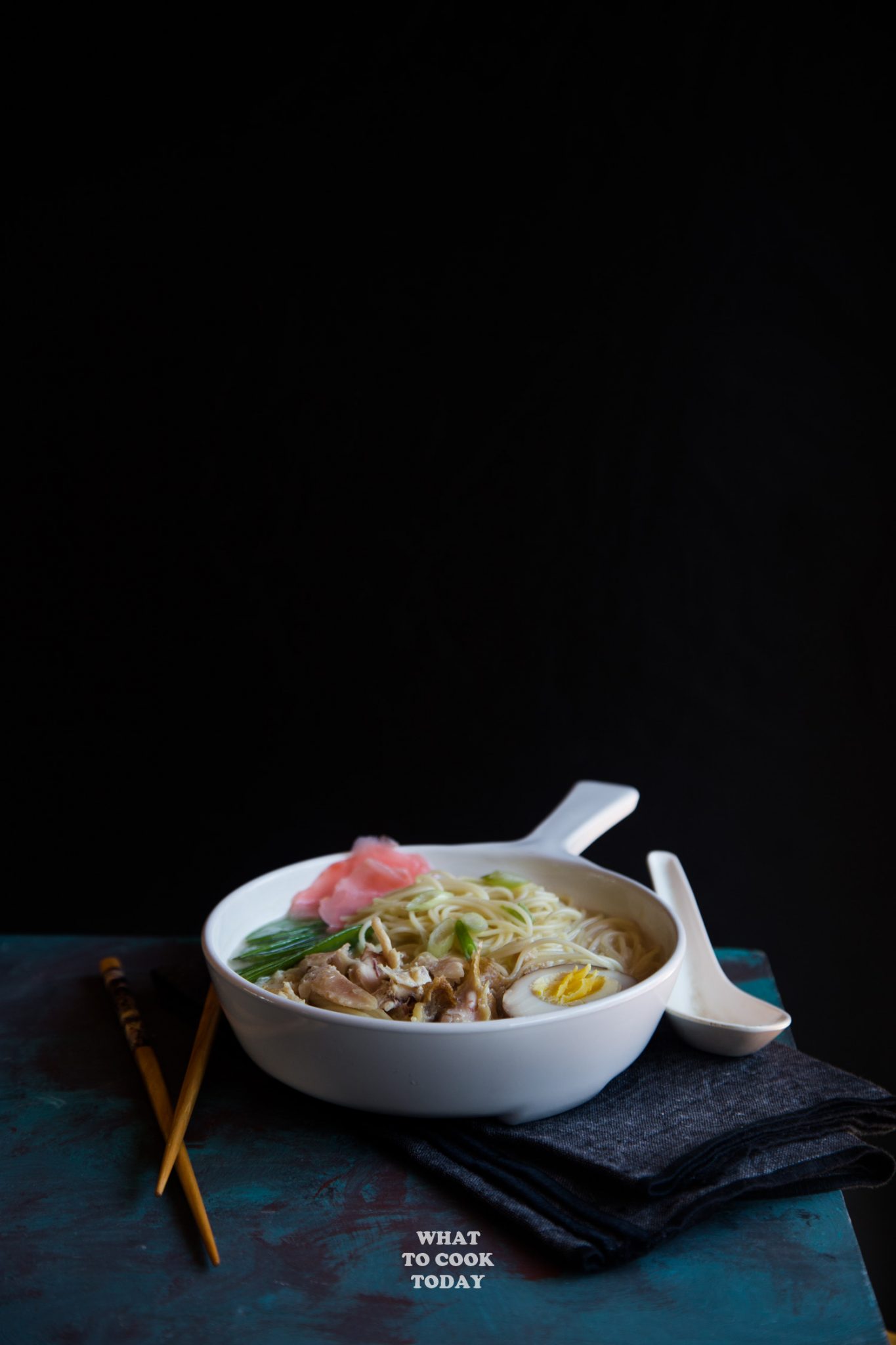 Besides, it's a nice change to have something a bit different the next day after the Thanksgiving extravaganza 😉

Leftover Turkey Miso Ginger Coconut Noodle Soup
Ingredients
Miso ginger coconut broth:
6

cups

chicken broth

3

-inch

knob of fresh ginger

peeled and sliced into 1/4-inch slices

4

Tbsp

red or white miso paste

the amount depends on the brand of miso you have - see notes

2

cups

coconut milk

1

tsp

sugar

Salt to taste
Other ingredients:
1

lb

angel hair pasta / spaghetti / fettucini / udon/ ramen works just great

cooked according to instruction

4

cups

leftover turkey (I prefer dark meat, but use what you like)

shredded
Instructions
Preparing the broth:
Place the chicken broth, ginger, and miso paste in a large pot. Stir to "dissolve" the paste. Bring to a boil and then lower the heat to let it gently simmer for about 15 minutes with lid half closed. Stir in coconut milk, sugar and pinch of salt and bring it to just simmering and not boiling or your broth will be frothy if the coconut milk is boiled at high heat. Have a taste and add more salt to your taste
Making snap-peas stir-fry:
Preheat cooking oil a medium-size skillet over high heat. Add garlic and stir fry for 10 seconds. Add the snap peas and stir fry for about 1 minute. Add oyster sauce and stir to mix. Saute again until the snap peas are soft , about 5 minutes. Remove from the heat and set aside
Assembling:
Portion out the noodles into an individual serving bowl. Topped with shredded turkey meat. Give the broth a good stir before ladling it on the noodles. Generously ladle the hot miso ginger coconut broth over the noodles. Continue topping with some snap peas and halved spiced boiled eggs, pickled ginger and a sprinkle of green onion. Serve immediately
Notes
The miso paste I use has 540 mg of sodium per 3/4 Tbsp. So, look at the sodium content on your miso paste and adjust the amount accordingly.
Recipe for spiced boiled eggs can be found here if you want to use.
You might like more of these recipes using Miso Paste and other delicious Noodle Recipes